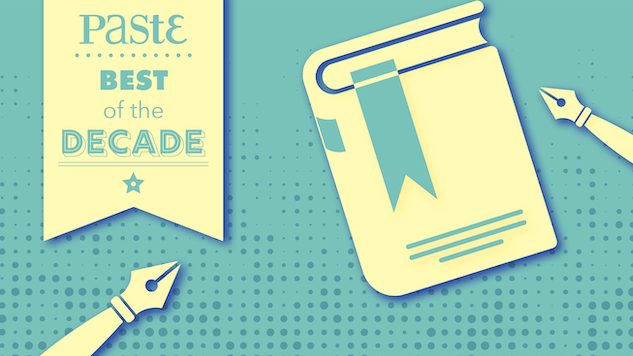 Novels have inherent power. From building new worlds to reanimating history, they have the ability to enthrall and challenge us. But their most powerful trait is that they offer an escape while still encouraging readers to think critically, weaving entertainment and reflection into one experience.
As the decade comes to a close, we want to celebrate the novels that impacted us during the last 10 years. This list includes 40 novels published in English between 2010 and September 2019, and we've limited it to one book per author. The Paste staff tends to read fantasy and literary fiction, so you'll notice the majority of the titles below fit those labels. And this list is obviously subjective; it's by no means representative of the only "good" novels published during the last 10 years. This is simply a collection of the books we wept over, laughed with and were inspired by during a tumultuous decade.
We loved these books, and we believe you will, too.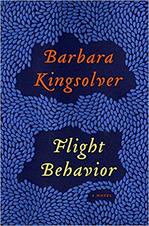 40. Flight Behavior by Barbara Kingsolver (2012)
Barbara Kingsolver not only wrote the decade's most affecting climate change story in her radiant novel Flight Behavior, but she also made it a human's tale using—of all things—insects as her subjects. Kingsolver is known for weaving stories about imperfect women, and Dellarobia may be the most unforgettable protagonist of them all. A fiery mother of two, Dellarobia is constantly balancing her desires with those of the people (and creatures) around her. Kingsolver forces you to feel empathy for both her colorful cast of characters and the smallest living things—in this case, a league of displaced butterflies who have taken up residence on Dellarobia's husband's family farm. This is one of the most complex stories about people and the land they inhabit you'll ever read. —Ellen Johnson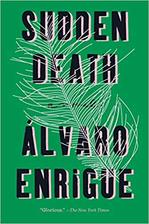 39. Sudden Death by Álvaro Enrigue, translated by Natasha Wimmer (2016)
Álvaro Enrigue's first novel to be translated into English took the literary world by storm, delivering a centuries-spanning romp through the Mexican conquest, the Italian renaissance and the Spanish inquisition. Don't be fooled, though—this is not your grandmother's historical novel. Be prepared to learn more about the history of tennis and Caravaggio's revolutionary painting technique than you thought possible. Sudden Death also boasts a couple of love stories along with some amusing back-and-forth correspondence between a writer, who sounds an awful lot like Enrigue, and his editor. (In a unique twist on the English language version of the book, his translator makes an appearance as well.) This novel reminds the reader that books can be funny, daring and intelligent all at once. —Lucas Iberico Lozada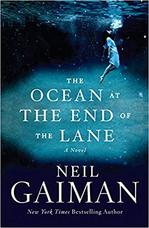 38. The Ocean at the End of the Lane by Neil Gaiman (2013)
Neil Gaiman's genius is in grounding the fantastical in the all-too-real experience of childhood, which is as true as ever in The Ocean at the End of the Lane. Like Coraline, its terror comes from a primal place for kids—the unreliability of parents, of feeling alone because the family you know and trust has been magically changed. In this case, it's from a visitor from the spirit world incarnated in that most dreadful of entities: the governess/housekeeper/babysitter, who puts the narrator's father and sister under her spell. It's a story of friendship and sacrifice and family dysfunction, but more than that, it's a cautionary tale of the pain that can come with the realization of our deepest desires. The villain here twists the world by fulfilling the evil wishes that already live inside us. We don't need to live in a fantasy world to recognize it. —Josh Jackson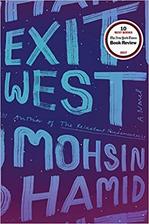 37. Exit West by Mohsin Hamid (2017)
Mohsin Hamid has always had a finger on the global pulse, publishing stories hot on the heels of the latest headlines. And though Exit West was completed nearly a year before Trump announced a travel ban on Muslim-majority countries in 2017, its timing was perfect. The novel opens in an unnamed city (feasibly located in one of said countries) that's tipping towards civil war and swollen with a sea of refugees. Then we meet Saeed and Nadia, young adults falling in love just as their world is falling apart. Their hope is kindled by rumors of mysterious doorways that transport people to undetermined locations. These doors have supernatural powers, but the way Hamid weaves his story, you'll believe that they're real. And, in a way, they are. —Jeff Milo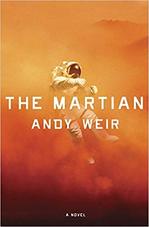 36. The Martian by Andy Weir (2014, but previously self-published in 2011)
Leave your hyperdrives and laser weapons behind; Andy Weir's science-fiction masterpiece is heavy on the first part of that genre descriptor, basing his story of survival on the realities that may face interplanetary explorers in the near future. He digs into the real challenges that come with traveling to a lifeless rock millions of miles away and throws them all at his protagonist, American astronaut Mark Watney, with relentless abandon. Some come in the form of punishing Martian weather or failing equipment while others take the shape of the bureaucracy and political infighting back home. It's a man vs. nature tale with nature having an outsized advantage, but man has a secret weapon here: SCIENCE. —Josh Jackson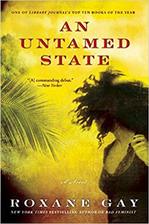 35. An Untamed State by Roxanne Gay (2014)
At the opening of Roxanne Gay's debut novel, Mireille Duval Jameson's life is like a fairy tale. She has a devoted husband, an adorable infant son and proud Haitian parents whose love, Mireille assumes, knows no bounds. But the fairy tale dissolves when Mireille is kidnapped while visiting her parents' grand estate in Port-au-Prince, held for ransom and cruelly tortured. Gay's page-turner takes on the larger themes of privilege, social class, entitlement and corruption while unraveling Mireielle's saga. What makes the narrative so riveting isn't the sheer brutality of Mireille's imprisonment, but rather the harrowing truths that haunt her. An Untamed State reveals our worst enemies are sometimes the people we love the most and freedom, once lost, can never truly be reclaimed. —Anjali Enjeti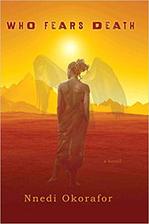 34. Who Fears Death by Nnedi Okorafor (2010)
From Akata Witch to the Binti trilogy, Africanfuturist author Nnedi Okorafor has written powerful stories with gorgeous prose. All of her fiction is worth reading (even her Star Wars short story about the trash compactor monster), but her standalone novel Who Fears Death is especially magnificent. Set in a post-nuclear-holocaust Africa, the book follows a child of rape destined to become a sorcerer. Okorafor utilizes her protagonist's journey to dissect topics many shy away from—sexual violence, genocide, war, religion—resulting in a mesmerizing saga that chronicles one woman's extraordinary life. Trust us, Who Fears Death is necessary reading for the fantasy canon. —Frannie Jackson

33. What Belongs to You by Garth Greenwell (2016)
Garth Greenwell's debut novel harnesses his experiences as an American gay man living in Bulgaria's capital, a city where queer desire is shunted to the shadows. When the nameless narrator meets Mitko, a cunning young prostitute he first solicits in a seedy public restroom, it sets off an obsession that proves insatiable. Both men struggle to feel at home in a homophobic world, but they are irrevocably separated by the lines of class, language and nation. What Belongs to You indeed asks what belongs to us, posing crucial questions about the body as a commodity. It also asks what it means to belong, whether to a place or to an identity. Greenwell's spellbinding, urgently lyrical prose haunts long after the final page is turned. —Amanda Gersten

32. The Twelve Lives of Samuel Hawley by Hannah Tinti (2017)
Nine years after her debut novel, The Good Thief, was published, Hannah Tinti released another masterpiece. The Twelve Lives of Samuel Hawley explores a captivating father-daughter relationship, weaving the pair's saga through two narrative timelines. The first follows a young girl named Loo as she comes of age in a small Massachusetts town; the second reveals her father's past through 12 stories chronicling the events that led to his 12 bullet wounds. Tinti's narrative takes on a mythic quality with each bullet, nodding to the 12 Labors of Hercules with hidden Easter eggs. The result is a mesmerizing literary thriller that counts down to the final gunshot. —Frannie Jackson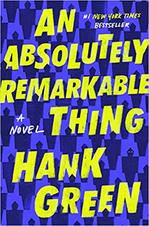 31. An Absolutely Remarkable Thing by Hank Green (2018)
For a book whose premise reads, as we described it in our review, like an "above-average, of-the-cultural-moment romp," Hank Green's An Absolutely Remarkable Thing delivers unexpected delights and pathos. Without spoiling this puzzle-filled adventure for you, let's just say that protagonist April May's journey from wry nobody to godlike avatar of all human culture is incredibly humane, incisive and, as promised, absolutely remarkable; you will feel smarter and more complete for having read it. If nothing else, you'll be less inclined to take art and artists (and Michael Bay's vision of Transformers as feeling beings) for granted going forward. —Alexis Gunderson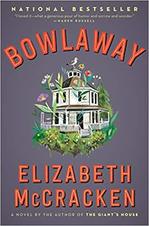 30. Bowlaway by Elizabeth McCracken (2019)
In Bowlaway, her first novel in 18 years, Elizabeth McCracken marries the everyday with the otherworldly. Her entertaining narrative starts with a bang: a woman appears in a cemetery with a bag of gold bars, no explanations of how she got there, and plans to build a bowling alley the small town of Salford. But once she opens her candlepin bowling alley, she brings together the town misfits into a family of sorts. This touching, often humorous book spans decades and generations, highlighting the way one person can change the numerous lives by giving them space in which to flourish. Reading like a tale told secondhand from Salford's best storyteller—wise in the historical and fantastical details—Bowlaway is an epic of the wins and losses that make up the average life. —Bridey Heing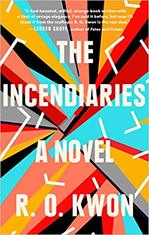 29. The Incendiaries by R.O. Kwon (2018)
R.O. Kwon's debut novel, which took her 10 years to write, was legendary even before it became a bestseller. The Incendiaries is rooted in Kwon's own experience of losing her faith and follows college student Will, who falls in love with fellow student Phoebe. But their relationship becomes strained when Phoebe joins a Christian cult led by a charismatic and manipulative man. Will's attempts to save Phoebe only alienate her further, until she takes part in a terrorist attack on American soil. Sharp and perceptive, Kwon's critically acclaimed novel explores the intersection of faith, class and intimacy, leaving the reader guessing as to who—if anyone—is fully telling the truth. —Bridey Heing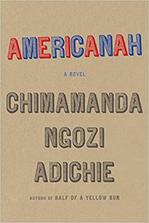 28. Americanah by Chimamanda Ngozi Adichie (2013)
The themes at the heart of Chimamanda Ngozi Adichie's monstrously smart Americanah—politics, identity, feminism, immigration, emigration, the social constructions of race, the state of digital media—are as central to life today as they were when it was published in 2013. Considering what has changed in the United States and the United Kingdom since then, however, Americanah's snapshot of early 2010s reality feels like it happened long ago. But while racial identity and immigration status are even more loaded cultural lightning rods here at the end of the decade than they were when Americanah's ex-pat Nigerian lovers were finding a way to thrive in new worlds, the sharply composed snapshot Adichie writes is critical to understanding how we got here. —Alexis Gunderson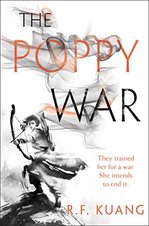 27. The Poppy War by R.F. Kuang (2018)
Inspired by 20th century Chinese history, The Poppy War kicks off R.F. Kuang's epic fantasy trilogy. What begins as a magical school tale—peasant girl Rin tests into the best military academy in the country and hones her mysterious powers with the help of drugs—gradually transforms into a brutal exploration of warfare and its cost. This novel is not for everyone; chapter 21 is inspired by the 1937 Rape of Nanjing and results in a devastating read. But if you can handle the content, Kuang's novel delivers a thrilling, powerful saga that continues in the sequel, The Dragon Republic. Kuang is one of the most exciting new voices in fantasy, and she's sure to make a powerful mark on the genre for decades to come. —Frannie Jackson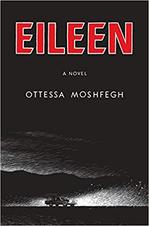 26. Eileen by Ottessa Moshfegh (2015)
The titular Eileen in Ottessa Moshfegh's debut novel is gross in a way that few literary women are allowed to be gross, and the push-pull of enjoying Moshfegh's prose while being put off—and even frightened—by Eileen's internal thoughts is what drives the narrative. When a more refined woman comes into Eileen's life and disrupts her humdrum routine working at a juvenile detention facility, the novel weaves no dark love story, no Thelma & Louise release. The perverse thrill is the point; expecting Eileen to emerge from the depths in which she wallows is missing Moshfegh's intent entirely. Beyond Eileen's own strengths, the novel heralded the arrival of one of the decade's few young talents who has exceeded her initial promise with each subsequent release. —Steve Foxe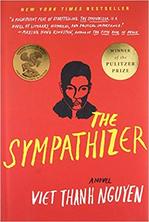 25. The Sympathizer by Viet Thanh Nguyen (2015)
The unnamed narrator of Viet Thanh Nguyen's Pulitzer Prize-winning The Sympathizer is all contradictions: a North Vietnamese mole who befriends South Vietnamese and American troops; the son of a Vietnamese mother and a white father; a native of Vietnam educated abroad. He is the sympathizer, drawing parallels and equivocations between seeming extremes, even when forced under duress to write a confession justifying his own exile. Vietnam War fiction is dominated by Western perspectives, and Nguyen—the son of North Vietnamese refugees who moved to America when he was four—has explained the novel is partially an attempt to reconcile his relationship to movies like Apocalypse Now and Platoon. The result is by turns a spy novel, a forbidden love story, a cultural comedy and an immigrant's tale, but above all else, it's a story about the contentious relationship between the personal and the political. —Steve Foxe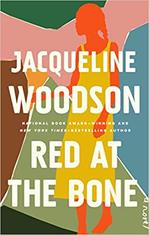 24. Red at the Bone by Jacqueline Woodson (2019)
Jacqueline Woodson's latest novel is a moving portrait of the intergenerational bonds within one family, illuminating the ways individuals navigate their own lives in the context of race, class and history. Framed by 16-year-old Melody's coming of age ceremony, Red at the Bone tells the story of the girl's mother, father and grandparents. Woodson delivers a complex saga that weaves intimate and societal traumas into a seamless narrative, highlighting the truly inseparable nature of the two. But the novel does not deliver a clean ending; the reader will close the book with the sense that the story will continue. And that feels like the entire point. By offering a textured glimpse into one family's story, Woodson writes a truly beautiful and meaningful novel. —Bridey Heing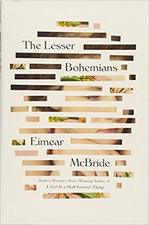 23. The Lesser Bohemians by Eimer McBride (2016)
In the follow-up to her acclaimed novel A Girl is a Half-Formed Thing, Eimear McBride delivers a rich love story written in similarly Joycean prose. Eily has just arrived in London to study drama when she meets Stephen, a celebrity of sorts with whom she begins a tumultuous relationship. Haunted by their own trauma, both Eily and Stephen are afraid of their growing intimacy, engaging in dangerous self-sabotage as they struggle to determine what they want out of a relationship. Set in Camden in the early 1990s, The Lesser Bohemians is a bewitching blend of danger and sensuality from McBride's singular voice. —Bridey Heing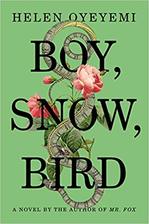 22. Boy, Snow, Bird by Helen Oyeyemi (2014)
Helen Oyeyemi's Boy, Snow, Bird takes a new approach to fairy tales, using the bare bones of Snow White to consider race, passing and the pitfalls of "post-racial" thought. The titular Boy falls for a man named Arturo, who already has a young daughter named Snow. Boy becomes a step-mother to Snow and, before long, becomes pregnant with Bird. Unspoken truths become evident when Bird is born, however, and Oyeyemi begins to unravel the novel's central concerns. Boy, Snow, Bird sympathizes with the three women in its title, even the one placed in the historically "wicked" role, and Oyeyemi's voice is instrumental in tying everything together. Neil Gaiman is often cited as the modern myth-maker—but only by readers unfamiliar with Oyeyemi's bibliography. —Steve Foxe

21. The Destroyers by Christopher Bollen (2017)
Christopher Bollen's literary thriller is an exemplar of the form—one of those rare novels that not only embraces all the conventions of its genre but elevates them. The Destroyers opens as Ian Bledsoe joins childhood friend Charlie Konstantinou, a member of a Cypriot construction dynasty, on the Greek isle of Patmos. When Charlie disappears, Ian is left to piece together his place among the island's coterie of souls while investigating his friend's fate. Yachts and reformed actresses aside, by availing itself to the twin tragedies of the refugee and Greek economic crises, The Destroyers rises above the wealthy's luxe dramas and slots instead into the plights of a cosmopolitan world. —B. David Zarley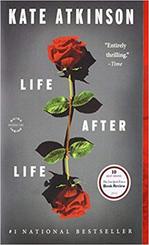 20. Life After Life by Kate Atkinson (2013)
Kate Atkinson's novel about a resurrecting heroine is a story about choices, exploring how those choices resonate through both our own lives (and deaths) and the lives (and deaths) of people we might never even meet. No one gets to live as many lives and have as many second chances to get the next step right as protagonist Ursula Todd. But in a decade where the real world swung between wars and elections, there are few more clarifying literary escapes than Life After Life. Walking with Ursula through hundreds of fictional doors leading to new lives and new choices is exhilarating in our current decade. Atkinson's sage weaves a heartbreaking, frightening and beautiful journey that's written with tenacity and grace. —Alexis Gunderson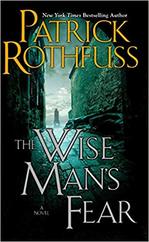 19. The Wise Man's Fear by Patrick Rothfuss (2011)
In 2007, Patrick Rothfuss introduced us to one fantasy literature's great protagonists, Kvothe, in The Name of the Wind. But Kvothe's tale had only just begun; four years later, The Wise Man's Fear continued The Kingkiller Chronicle trilogy. The young orphaned musician's journey to feared magician to king-killer is narrated in his later years as a humble innkeeper. It has everything one could ask for from epic fantasy—romance, villainy, adventure and depth—and we want to hear the story as much as the historian badgering Kvothe for details in the novel. Rothfuss' epic is one of the all-time great fantasy series—even with one book to go. —Josh Jackson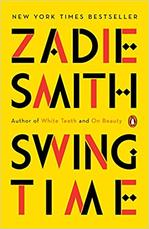 18. Swing Time by Zadie Smith (2016)
Swing Time stands out for being that rare work to successfully take on the romantic (yet troubling) notion of having a friend who knows you better than you know yourself. The novel's protagonist is the black, London-born daughter of an activist mother and a loving father. Her best friend, although hailing from the same neighborhood, might as well be from a separate universe. Yet the narrative counters the glaring differences between their lives by presenting a moving portrait of girlhood. Zadie Smith lets us in on many of Swing Time's jokes with her conversational prose, but you sometimes get the distinctive feeling that you're not always a welcome voyeur. That Swing Time dares to imply as much, while offering up an intimacy so rarely found in storytelling, is reason enough to celebrate this bold and singular story. —Shannon M. Houston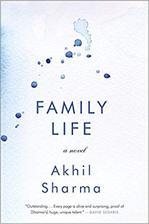 17. Family Life by Akhil Sharma (2014)
Family Life's 200-odd pages were culled from 7,000 that took 12 excruciating years to write. But it makes sense that its title is so unassuming, its size so slight and its cover unremarkable; nothing could prepare Akhil Sharma and his family for the tragedy that inspired this largely autobiographical novel. Two years after immigrating to the United States from India, Sharma's 14-year-old brother hit his head at the bottom of a pool in an accident that left him in a vegetative state for the rest of his life. Through the eyes of Sharma's protagonist Ajay, we are witness to a world made grotesque by grief. Family Life is a wryly funny and staggeringly unsentimental look at a family in crisis. Above all, it's a testament to the transformative power of the written word when Ajay finds a way out of hopelessness in writing stories of his own. —Amanda Gersten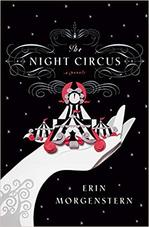 16. The Night Circus by Erin Morgenstern (2011)
A Romeo and Juliet-esque love story between two powerful young magicians that can perform real magic, Erin Morgenstern's debut novel is stunning. The titular Night Circus is a traveling spectacle that arrives each year, and in this year's traveling troupe, two smitten magic-wielders are unknowing pitted against one another. Their very lives are at stake; the people they've studied with and trusted for years are using them as pawns in a game. With several narratives weaving in and out of the magical romance, Morgenstern expertly crafts a beautiful tapestry of a novel that soars as high as the circus tents. The Night Circus is more than a book—it's a place you'll want to visit over and over. —Eric Smith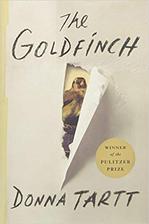 15. The Goldfinch by Donna Tartt (2013)
"Literary fiction" can sometimes be code for "lightly plotted," but every so often a book comes around that is as engagingly told as it is beautifully written. Donna Tartt's The Goldfinch is such a novel. A coming-of-age tale set in the wake of tragedy, it's as much a page-turner as any pulpy genre novel thanks to the fate of its titular painting, which went missing in a museum bombing that killed 13-year-old Theo Decker's mother. Theo's world is upended, as he moves in first with a wealthy friend in New York and then with his deadbeat father in Las Vegas before later returning to New York. It's a powerful story of redemption for its flawed and deeply sympathetic narrator, and it was a worthy recipient of the 2014 Pulitzer Prize. —Josh Jackson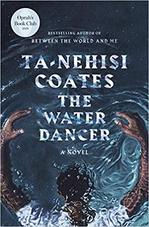 14. The Water Dancer by Ta-Nehisi Coates (2019)
Journalist and memoirist Ta-Nehisi Coates has published powerful nonfiction for years, but 2019 finally heralded the release of his debut novel. Set in the pre-Civil War South, The Water Dancer follows an enslaved young man with magical powers named Hiram. Separated from his mother as a child, Hiram's search for the Underground Railroad sets him on a journey to protect the people he loves. Coates' novel illuminates the horrors inflicted by white slave owners on families for generations, forcing readers to reckon with the nation's insidious history. Beyond offering a mesmerizing narrative, The Water Dancer delivers a challenging read that demands you recognize white supremacy's presence in society today. —Frannie Jackson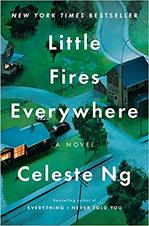 13. Little Fires Everywhere by Celeste Ng (2017)
Following her acclaimed debut, Everything I Never Told You, Celeste Ng returned with a sophomore novel exploring racism, class, privilege and family. Little Fires everywhere is set in '90s Shaker Heights, Ohio, an affluent planned community that prides itself on its progressive ideals and inclusivity. But soon the community's curated façade cracks as two women become entangled in opposing sides of a custody battle, fought between a Chinese mother who abandons her baby and a white couple who tries to adopt the child. Ng guides her characters through the murky territories of racism and motherhood with compassion, ensuring that Little Fires Everywhere is the signpost that we need today. It points a way forward with the gentle suggestion that sometimes doing the right thing means breaking some rules. —Jane Huang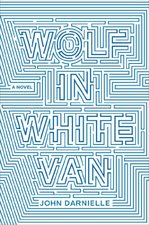 12. Wolf in White Van by John Darnielle (2014)
The title of Wolf in White Van is a reference to "backtracking"—hidden, potentially satanic lyrics that can be heard when playing a record in reverse—and it's fitting for the period it evokes: the late-'80s/early-'90s moral panic over the effects of heavy metal, Dungeons & Dragons, and violent comic books. John Darnielle's narrator is disfigured and has built his own fictional retreat in the form of Trace Italian, a role-playing game played through the mail. Two players attempt to follow Trace Italian's path in the real world with disastrous results, but Wolf in White Van is not a tense thriller or a prolonged mystery so much as it is a meditation on isolation and the paths we choose in our own stories. It's also proof that the Mountain Goats' Darnielle can craft a compelling turn of phrase in both pop-folk lyrics and a full-length novel. —Steve Foxe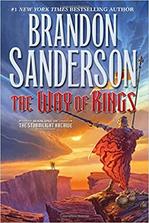 11. The Way of Kings by Brandon Sanderson (2010)
Brandon Sanderson is a master of many facets of the fantasy genre: epic world-building, coherent systems of magic and unforgettable character development. All those are in peak form in The Way of Kings, the first novel in his Stormlight Archive series. The book is told from the points-of-view of four loosely connected characters, but the main focus is on Kaladin, a soldier betrayed by his commander and sold into slavery. With every shred of humanity and defiance beaten out of him, his final indignity is being forced to carry bridges to the frontlines of an endless war. Being a bridgeman is a death sentence, but his fellow crewman find brotherhood and redemption in the most hopeless of places. The following books in the series are fantastic, but nothing compares to Kaladin's heroic journey in The Way of Kings. —Josh Jackson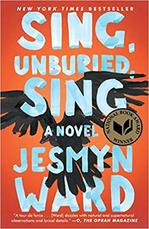 10. Sing, Unburied, Sing by Jesmyn Ward (2017)
"Sorrow is food swallowed too quickly, caught in the throat, making it nearly impossible to breathe." Sorrow rests at the heart of Jesmyn Ward's National Book Award-winning novel, permeating a moving tale that examines poverty, racism, drug abuse and incarceration in the United States. At the core of Sing, Unburied, Sing is a drug-addicted mother and her 13-year-old son, both narrators who reveal the harsh realities of their lives in Mississippi. Their distinct voices, brilliantly rendered by Ward, illuminate two sides of the same story, bringing depth to a lyrical family drama. By turns exquisite, heart-wrenching and stunning, Sing, Unburied, Sing proves to be challenging—but necessary—reading. —Frannie Jackson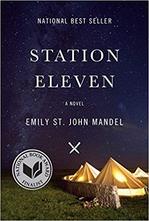 9. Station Eleven by Emily St. John Mandel (2014)
With environmental and political crises raging across the globe, it's only natural that at least one apocalypse would make its way onto this list. But while Emily St. John Mandel's candescent Station Eleven, in which the "Georgia Flu" wipes out most of humanity, is technically an apocalypse story, that's not what it's truly about. Or rather, what it's about is not ultimately its point. With its nomadic theater troupe, its self-styled comic book hero prophet and its leaps through time across the apocalyptic divide, its point is the clear-eyed declaration that survival is insufficient. It's a message for our time, if there ever was one. —Alexis Gunderson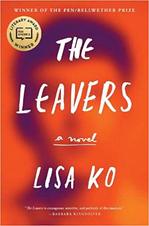 8. The Leavers by Lisa Ko (2017)
When author Barbara Kingsolver announced that Lisa Ko had earned the 2016 PEN/Bellwether Prize for Socially Engaged Fiction, she called Ko's then un-published novel, The Leavers, "perfectly of this moment." Kingsolver made the announcement during a presidential campaign in which the eventual winner prided himself on bigoted, xenophobic behavior and promises of mass deportations. The Leavers examines the toll that a harsh approach to immigration policy exacts on families, revealing how destructive it can be when white Americans pressure immigrants to assimilate. The novel explores the fallout from one event: Polly, an illegal Chinese immigrant, goes to work one day in New York and never returns home to her son. A white couple with the best intentions and the worst possible instincts adopt the boy, catalyzing a chain of events that catapult the reader into a remarkable story. —Stuart Miller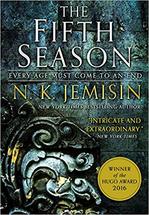 7. The Fifth Season by N.K. Jemisin (2015)
The first book in N.K. Jemisin's Broken Earth trilogy introduces a stunning world in the midst of an apocalyptic event. To avoid major spoilers, let's just say that The Fifth Season is brimming with gloriously intense family drama and includes one of the most phenomenal magic systems ever created. It also boasts a complex protagonist who is a mother, gifting us with one of the most formidable and fascinating characters of the 21st century. Jemisin made history by winning the Hugo Award for Best Novel three years in the row for this trilogy, cementing her status as an essential voice in fantasy literature. But critical success aside, simply diving into her luminous prose will be enough for you to discern why she's such a brilliant, must-read author. —Frannie Jackson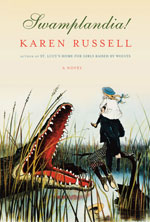 6. Swamplandia! by Karen Russell (2011)
Born out of a tale in Karen Russell's first short story collection, Swamplandia! earns its ostentatious exclamation point through a spellbinding blend of Southern Gothic, coming-of-age trauma and Florida bayou mysticism. The Bigtree clan—none of whom possess an ounce of Native American blood yet wear the culture as a costume for tourism purposes—run the struggling titular theme park off the coast of Florida. But when their matriarch succumbs to cancer, the family scatters. Russell forces readers to confront a harshness in the midst of the novel's melancholy magic, but even that pain can't undermine her enthralling world of run-down tourist traps and civilization on the border of the unknown. Like the very best theme parks, Swamplandia! transports us to a world we know doesn't exist—but want to be real all the same. —Steve Foxe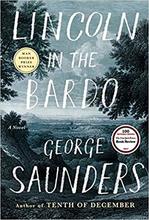 5. Lincoln in the Bardo by George Saunders (2017)
After decades of brilliant work in the brief yarn vein, George Saunders released a captivating novel that won the Man Booker Prize. Set in 1862, Lincoln in the Bardo features the 16th President and a Washington graveyard full of ghosts—including the president's recently departed son, Willie Lincoln. Saunders' host of voices provides us with a chance to see what lies on the doorstep of the beyond, and it's a humdinger; spectral psychology is alternatively denial and dismemberment of the things of this world. By turns moving and hilarious, Lincoln in the Bardo proves there is life after death—and more than short stories in the splendid Saunders. —Jason Rhode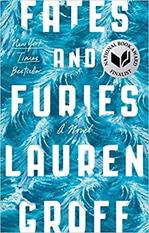 4. Fates and Furies by Lauren Groff (2015)
Written in striking prose, Fates and Furies opens on 22-year-old Lotto and Mathilde enjoying their first afternoon as a married couple. What follows is a captivating story that jumps through time, offering Lotto's perspective for the first half of the novel and then Mathilde's. Lauren Groff places their marriage under the microscope for a span of 24 years, revealing that the secrets between the couple influence their relationship just as much as—if not more than—their shared experiences. These secrets catalyze an enthralling reading experience, as Mathilde reshapes the reality of their relationship when she finally takes the narrative reins. Inventive and devastating, Groff's novel compels you to examine every side of a story. And you'll thank her for it. —Frannie Jackson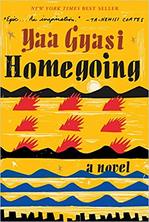 3. Homegoing by Yaa Gyasi (2016)
In Yaa Gyasi's debut novel, every character granted his or her own chapter is a descendent of two 18th-century, Ghanaian half-sisters. Effia is from Fanteland and marries a British slave dealer, while Esi, a member of the Asante nation, is sold into slavery. The book follows their two bloodlines to the present day. And while each descendant experiences life in distinct ways, these characters have one thing in common: the inability to ignore a call they hear from those who came before them. Carrying on in the tradition of her foremothers—like Toni Morrison, Edwidge Danticat, Assia Djebar and Bessie Head—Gyasi has created a marvelous work of fiction that both embraces and re-writes history. Perhaps best of all, Homegoing demands that more stories follow it; it's an enticing invitation to other artists to look into their own pasts and do the same. —Shannon M. Houston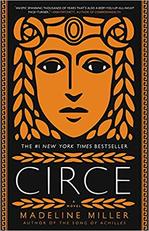 2. Circe by Madeline Miller (2018)
Madeline Miller has mastered two specific skills: writing gorgeous prose and reimagining ancient Greek literature in powerful ways. Her 2011 debut novel, The Song of Achilles, drew from The Iliad to weave a captivating saga with the relationship between Achilles and Patroclus at its center. And then she returned with Circe, a novel starring the intriguing sorceress briefly mentioned in Homer's The Odyssey. Through Miller's lyrical writing, Circe transforms from a sweet, overlooked goddess into an extraordinary witch banished by Zeus to a deserted island. Men may have gotten the glory in Greek epics, but Circe is fiction's most compelling protagonist today. —Frannie Jackson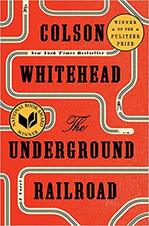 1. The Underground Railroad by Colson Whitehead (2016)
There's an expectation in American history that sacred subjects require certain orthodoxy in how they're portrayed, but Colson Whitehead ignores that precedent in his Pulitzer Prize-winning novel, The Underground Railroad. He starts in the Deep South. He makes no mention of black-white cooperation that ends well for black people. And he presents an Underground Railroad that's really underground and really a railroad. In recounting the surreal (and sometimes hideously humorous) odyssey of a runaway slave into the gaping maw of white supremacy, Whitehead searches for the "true face of America" only visible through a subway train's grimy windows. And who better than the author of the uncompromising John Henry Days and The Intuitionist to hold up a fractured funhouse mirror and show us that true face, which looks as ugly outside the novel as in? It's a fascinating phenomenon when a book with little reverence for historical orthodoxy shines an unflattering light on the present—and that's precisely what makes The Underground Railroad the best novel of the decade. —Steve Nathans-Kelly

For more best of the decade book coverage, check out our lists of the best memoirs, best fantasy novels, best horror novels and best Young Adult novels of the 2010s.