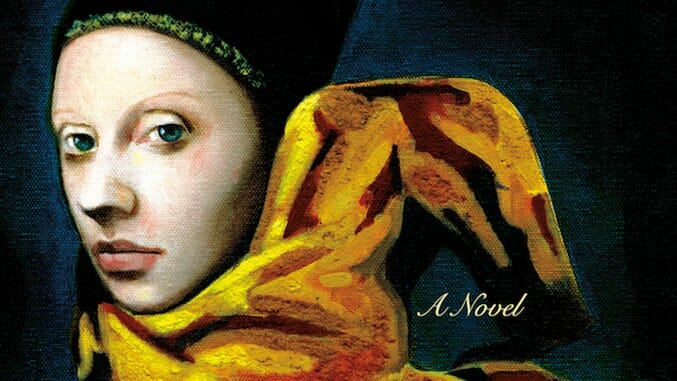 The art world has a way of obscuring its own vitality. A sense of elitism, engendered by exclusivity and wealth, can create a barrier between works and the rest of the world. But in his new novel, The Last Painting of Sara de Vos, Australian-American writer Dominic Smith removes the barriers between the artist, the work and the viewer in a moving exploration of the way art impacts us.
Jumping through time and across the globe between chapters, Smith's narrative interweaves the lives (and fates) of three people who spend years engaging with fictional painter Sara de Vos' landscape At The Edge of a Wood. It's a stirring piece—one of only a few painted by Dutch women during the Golden Age—that is at once a manifestation each person's defining life moments and a representation of the obstacles they must overcome.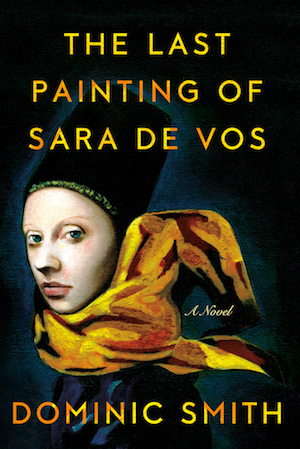 For the artist herself, the painting was an expression of grief for her lost daughter, an event that precipitated both her near ruin and her eventual rebirth. Centuries later, Marty de Groot inherits the painting, only to have it stolen and replaced with a forgery. A mild fixation on the painting shifts into a fixation on the artist who created the forgery, pushing him further into deceit than he anticipated. That artist, Ellie Shipley, spends most of her life haunted by the fact that her forgery remains in circulation and by the complex relationship she briefly developed with de Groot.
Shifting perspective between the three characters creates a compelling narrative around the artwork. As the story circles the painting from various angles, the context in which the painting has existed becomes layered, particularly when de Vos is viewed through both her own eyes and those of art historians centuries after her death. The juxtaposition of de Vos' complicated career and her presence in art history is striking; there's little in her own life to suggest she ever imagined herself being celebrated by art historians. There's a gap between the authoritative art world's understanding of her work and the woman herself that speaks to the struggle to accurately see and be seen, particularly as a woman who was a trailblazer.
The last painting itself, and the titular idea of one artist's final work, suggests a juxtaposition as well. Art and artists can be, in a sense, hypervisible yet invisible. Their name and work may be immediately recognizable, even as their likeness is not. In the case of de Vos, the hunt for her last painting involves seeing a woman who is otherwise a mystery. There is more than one last painting attributed to her, and her lack of biography makes her paintings all the more critical to understanding her world. For de Vos, her true final painting affords the opportunity to clearly present herself.
As much as The Last Painting of Sara de Vos is about one enigmatic artwork, it also reveals the complicated way in which we relate to art. Just as de Vos projected her loss, pain and darkness onto the canvas, de Groot and Shipley are drawn to something in themselves that they see in the painting. de Groot fears the painting is cursed, dooming him to an early grave; Shipley, after years of being underestimated, sees the strength de Vos possessed to take on a male-dominated career to create something beautiful. An inanimate object becomes a receptacle for their desires, fears, insecurities and rage, bringing them to life again and again through the centuries.
Laced with subtle tension and emotion, The Last Painting of Sara de Vos is exquisitely human, highlighting characters who are endearing even at their worst. Smith's novel illustrates why art remains a powerful force, both for those who create it and those who view it.