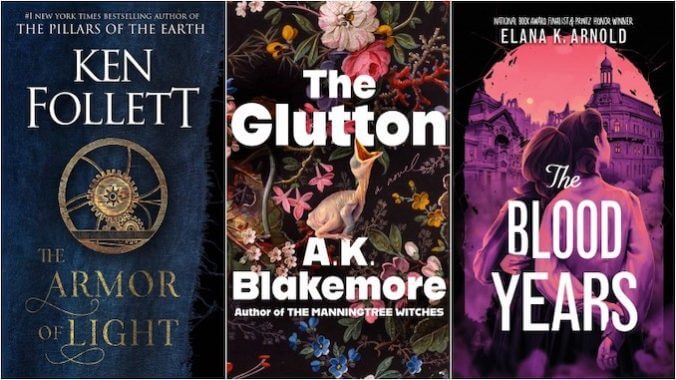 There's no better time to be a book lover than September. The month not only marks the beginning of Fall (a.k.a. peak cozy reading season), but also the start of the most intense time of year in the publishing industry, when it feels like roughly a million new books hit shelves in every possible genre. Heavy-hitting authors drop new titles, buzzy debuts find their way onto shelves, and anticipated sequels arrive in virtually every genre, all eager to grab readers' attention prior to the all-important holiday shopping season. 
Fans of historical fiction have plenty to look forward to in the coming months, with stories about everything from a seventeenth-century witch panic and an infamous Victorian-era court case to the Babylonian Exile and the horrors of the American slave trade.  
Here are picks for the must-read historical fiction books headed our way this Fall.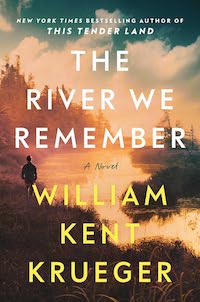 The River We Remember by William Kent Krueger
Release Date: September 5 from Atria Books
Why We're Excited: A historical mystery from the author of This Tender Land, The River We Remember is a 1950s-era story of a Minnesota small town that is rocked to its core when one of its most prominent citizens is murdered and old grudges resurface. Krueger excels at crafting realistic if occasionally grim character portraits and it sounds like this latest effort is no different.
Publisher's Description: On Memorial Day, as the people of Jewel, Minnesota gather to remember and honor the sacrifice of so many sons in the wars of the past, the half-clothed body of wealthy landowner Jimmy Quinn is found floating in the Alabaster River, dead from a shotgun blast. Investigation of the murder falls to Sheriff Brody Dern, a highly decorated war hero who still carries the physical and emotional scars from his military service. Even before Dern has the results of the autopsy, vicious rumors begin to circulate that the killer must be Noah Bluestone, a Native American WWII veteran who has recently returned to Jewel with a Japanese wife. As suspicions and accusations mount and the town teeters on the edge of more violence, Dern struggles not only to find the truth of Quinn's murder but also put to rest the demons from his own past.
Caught up in the torrent of anger that sweeps through Jewel are a war widow and her adolescent son, the intrepid publisher of the local newspaper, an aging deputy, and a crusading female lawyer, all of whom struggle with their own tragic histories and harbor secrets that Quinn's death threatens to expose.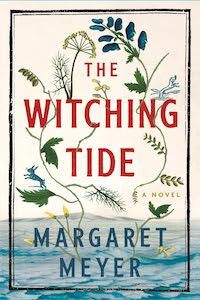 The Witching Tide by Margaret Meyer
Release Date: September 5 from Scribner
Why We're Excited: Based on records of a deadly 17th-century witch hunt in East Anglia in which over one hundred innocent women lost their lives, The Witching Tide is a fraught tale of prejudicial assumptions,l ignorance, misogyny, and the horrors they can give rise to.
Publisher's Description: East Anglia, 1645. Martha Hallybread, a midwife, healer, and servant, has lived peacefully for more than four decades in her beloved coastal village of Cleftwater. Rendered voiceless as a child, Martha has not spoken a word in years.
One autumn morning, a sinister newcomer appears. The witchfinder, Silas Makepeace, has been blazing a trail of destruction along the coast, and now has Cleftwater in his sights. His arrival strikes fear into the heart of the community. Within a day, local women are being captured and detained, and Martha finds herself a silent witness to the hunt.
Powerless to protest, Martha is enlisted to search the accused women for "devil's marks." Now she is caught between suspicion and betrayal, having to choose between protecting herself or condemning the women of the village. In desperation, she revives a wax witching doll that belonged to her mother, in the hope that it will bring protection. But the doll's true powers are unknowable, Martha harbors a terrible secret that could cost her own freedom, and the gallows are looming…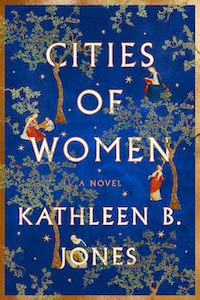 Cities of Women by Kathleen B. Jones
Release Date: September 5 from Keylight Books
Why We're Excited: Look, any book that's described as a "love letter to illuminated manuscripts" is an automatic yes from me.
Publisher's Description: Verity Frazier, a disillusioned professor of history, risks her career when she sets out to prove that the artist responsible for the illuminations in the medieval manuscripts of Christine de Pizan was a remarkable woman named Anastasia. As Anastasia's story unfolds against the richly evoked 15th century backdrop of moral disaster and political intrigue, yet extraordinary creativity, Verity finds little evidence of the artist's existence, while discovering the missing pieces to make her own life whole.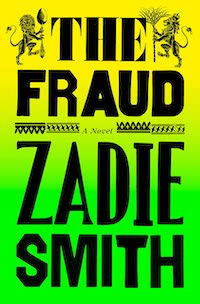 The Fraud by Zadie Smith
Release Date: September 5 from Penguin Press
Why We're Excited: Author Zadie Smith's first foray into historical fiction is a story that, while it technically revolves around a court case that gripped (and divided) Victorian England, explores issues that range from literary history to the horrors of slavery.
Publisher's Description: It is 1873. Mrs. Eliza Touchet is the Scottish housekeeper—and cousin by marriage—of a once-famous novelist, now in decline, William Ainsworth, with whom she has lived for thirty years.
Mrs. Touchet is a woman of many interests: literature, justice, abolitionism, class, her cousin, his wives, this life and the next. But she is also skeptical. She suspects her cousin of having no talent; his successful friend, Mr. Charles Dickens, of being a bully and a moralist; and England of being a land of facades, in which nothing is quite what it seems.
Andrew Bogle, meanwhile, grew up enslaved on the Hope Plantation, Jamaica. He knows every lump of sugar comes at a human cost. That the rich deceive the poor. And that people are more easily manipulated than they realize. When Bogle finds himself in London, star witness in a celebrated case of imposture, he knows his future depends on telling the right story.
The "Tichborne Trial"—wherein a lower-class butcher from Australia claimed he was in fact the rightful heir of a sizable estate and title—captivates Mrs. Touchet and all of England. Is Sir Roger Tichborne really who he says he is? Or is he a fraud? Mrs. Touchet is a woman of the world. Mr. Bogle is no fool. But in a world of hypocrisy and self-deception, deciding what is real proves a complicated task. . . .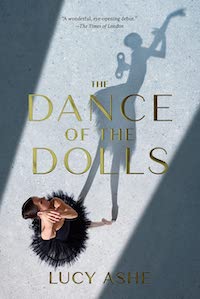 The Dance of the Dolls by Lucy Ashe
Release Date: September 5 from Union Square & Co
Why We're Excited: A story of danger and obsession set in pre-war London, this debut written by a former dancer is a psychological thriller with an artistic twist. (And a wild ending.) 
Publisher's Description: The Dance of the Dolls tells the story of identical twin ballerinas rehearsing for Coppélia at the recently opened Sadler's Wells Theatre. Superficially, even their differences are complementary: Olivia aspires to be the perfect ballerina while Clara is rebellious and independent. Clara takes up a relationship with the bohemian and passionate Nathan, a pianist at the theater. Meanwhile, Olivia is unaware that she has cast a spell on another frequent visitor to Sadler's Wells: Samuel, a bashful apprentice ballet shoemaker who steals into the building as often as he can to watch her dance. But as the sisters rehearse, danger lurks. 
The story of Coppélia and the dancing doll threatens to become a dark and sinister reality. Olivia becomes jealous of Nathan's adoration of Clara, while Clara discovers that being adored can feel suffocating. Samuel dreams of being recognized by Olivia and wonders how far he would go to achieve his goal, while Nathan, a musical child prodigy, struggles to adapt to adulthood and begins to blur the lines between reality and his dark fantasy world . . .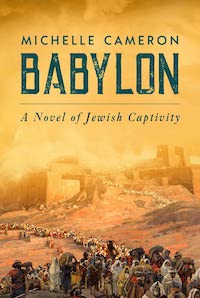 Babylon: A Novel of Jewish Captivity by Michelle Cameron
Release Date: September 12 from Wicked Son
Why We're Excited: The unique premise and subject matter—the Judean exile in Babylon—make this multi-generational saga of faith and redemption stand out in the crowded field of Fall historical fiction releases. 
Publisher's Description:  Everything changes for Sarah the day Nebuchadnezzar's army storms Jerusalem. In an instant, her peaceful life on the farm is ripped her city sacked, her temple desecrated, her people enslaved. Marched across unforgiving desert sands to Babylon, Sarah and the remaining Judean people must find a way to keep their faith alive in a new and unforgiving home.
Displaced within an empire of strange gods and unimaginable wealth, Sarah and her descendants bear witness to palace intrigue, betrayal, brutal sacrifice, regicide, and a new war brewing in the east. Through every trial, the Hebrew people attempt to preserve their religion. Uri, Sarah's son, transcribes incredible stories of prophets and visions, Creation and Exodus—stories that establish the central tenets of the Hebrew faith.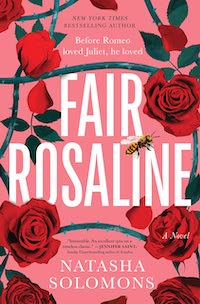 Fair Rosaline by Natasha Solomons
Release Date: September 12 from Sourcebooks Landmark
Why We're Excited: Subversive and thoughtful, Fair Rosaline is the rare Shakespeare retelling that actually feels as though it has something new to say.
Publisher's Description: The first time Romeo Montague sees young Rosaline Capulet he falls instantly in love.
Rosaline, headstrong and independent, is unsure of Romeo's attentions but with her father determined that she join a convent, this handsome and charming stranger offers her the chance of a different life.
Soon though, Rosaline begins to doubt all that Romeo has told her. She breaks off the match, only for Romeo's gaze to turn towards her cousin, thirteen-year-old Juliet. Gradually Rosaline realises that it is not only Juliet's reputation at stake, but her life.
With only hours remaining before she will be banished behind the nunnery walls, will Rosaline save Juliet from her Romeo? Or can this story only ever end one way?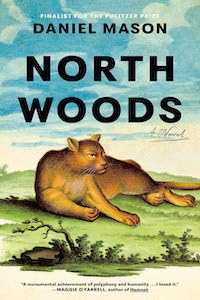 North Woods by Daniel Mason
Release Date: September 19 from Random House
Why We're Excited: The latest novel from Daniel Mason, a Pulitzer Prize finalist for A Registry of My Passage Upon the Earth in 2020, North Woods is the story of a house, one that encompasses both the passage of centuries and the brief, sparkling moments of the human lives that inhabit it. 
Publisher's Description: When a pair of young lovers abscond from a Puritan colony, little do they know that their humble cabin in the woods will become home to an extraordinary succession of inhabitants . An English soldier, destined for glory, abandons the battlefields of the New World to devote himself to apples. A pair of spinster twins survive war and famine, only to succumb to envy and desire. A crime reporter unearths a mass grave, but finds the ancient trees refuse to give up their secrets. A lovelorn painter, a conman, a stalking panther, a lusty as each one confronts the mysteries of the north woods, they come to realize that the dark, raucous, beautiful past is very much alive.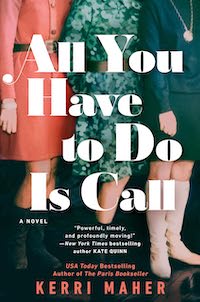 All You Have to Do Is Call by Kerri Maher
Release Date: September 19 from Berkley
Why We're Excited: A 1970s set story of the Jane Collective, All You Have to Do Is Call centers the women who risked their lives to help provide abortions before Roe v. Wade made the procedure legal, and will likely feel all too real for modern-day women who are once again fighting for their right to choose.
Publisher's Description: Chicago, early 1970s Who does a girl call when she needs help? Jane.
The best-known secret in the city, Jane is a women's health organization composed entirely of women helping women, freeing them from the expectations of society and family. Veronica, Jane's founder, prides herself on the services she has provided to thousands of women, yet the price of others' freedom is that she leads a double life–when she's not at Jane, Veronica plays the role of a conventional housewife–which becomes even more difficult during her own high-risk pregnancy.
Two more women in Veronica's neighborhood are grappling with similar disconnects. Margaret, a young professor at the University of Chicago, secretly volunteers at Jane as she falls in love with a man whose attitude toward his ex-wife increasingly disturbs her. Patty, who's long been content as a devoted wife and mother, has begun to sense that something essential is missing from her life. When her runaway younger sister Eliza shows up unexpectedly, Patty is forced to come to terms with what it really means to love and support a sister.
In this historic moment when the personal was nothing if not political, when television, movies, and commercials told women they'd "come a long way, baby," Veronica, Margaret, and Patty must make choices that will change the course of their lives forever.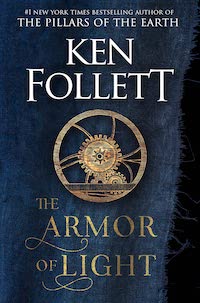 The Armor of Light by Ken Follett
Release Date: September 26 from Viking
Why We're Excited: This fifth installment in Ken Follet's epic Kingsbridge saga is the direct sequel to 2017's A Column of Fire and brings readers (and the residents of the eponymous historical town) into the Industrial Age. Follet's first book in this series may have been published back in 1989 but there's still nobody doing it like him in 2023. 
Publisher's Description: The Spinning Jenny was invented in 1770, and with that, a new era of manufacturing and industry changed lives everywhere within a generation. A world filled with unrest wrestles for control over this new world order: A mother's husband is killed in a work accident due to negligence; a young woman fights to fund her school for impoverished children; a well-intentioned young man unexpectedly inherits a failing business; one man ruthlessly protects his wealth no matter the cost, all the while war cries are heard from France, as Napoleon sets forth a violent master plan to become emperor of the world. As institutions are challenged and toppled in unprecedented fashion, ripples of change ricochet through our characters' lives as they are left to reckon with the future and a world they must rebuild from the ashes of war.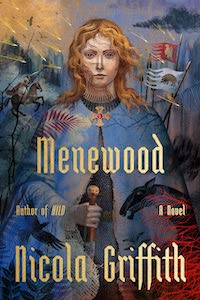 Menewood by Nicola Griffin
Release Date: October 3 from MCD Books
Why You'll Love It: The long-awaited sequel to Nicola Griffith's epic Hild, the equally sprawling Menewood follows its heroine as she is forced to face down the horrors of war. 
Publisher's Description: Hild is no longer the bright child who made a place in Edwin Overking's court with her seemingly supernatural insight. She is eighteen, honed and tested, the formidable Lady of Elmet, now building her personal stronghold in the valley of Menewood.
But Edwin needs his most trusted advisor. Old alliances are fraying. Younger rivals are snapping at his heels. War is brewing–bitter war, winter war. Not knowing who to trust he becomes volatile and unpredictable. Hild begins to understand the true extent of the chaos ahead, and now she must navigate the turbulence and fight to protect both the kingdom and her own people.
Hild will face the losses and devastation of total war, and then she must find a new strength, the implacable determination to forge a radically different path for herself and her people. In the valley, her last redoubt, her community slowly takes root. She trains herself and her unexpected allies in new ways of thinking as she prepares for one last wager: risking all on a single throw for a better future…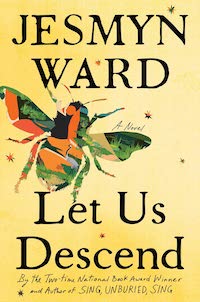 Let Us Descend by Jesamyn Ward
Release Date: October 3 from Scribner
Why We're Excited: This heart-wrenching, beautifully written exploration of the horrors of slavery will stay with you well after its last page.
Publisher's Description: Searching, harrowing, replete with transcendent love, the novel is a journey from the rice fields of the Carolinas to the slave markets of New Orleans and into the fearsome heart of a Louisiana sugar plantation.
Annis, sold south by the white enslaver who fathered her, is the reader's guide through this hellscape. As she struggles through the miles-long march, Annis turns inward, seeking comfort from memories of her mother and stories of her African warrior grandmother. Throughout, she opens herself to a world beyond this world, one teeming with of earth and water, of myth and history; spirits who nurture and give, and those who manipulate and take. While Ward leads readers through the descent, this, her fourth novel, is ultimately a story of rebirth and reclamation.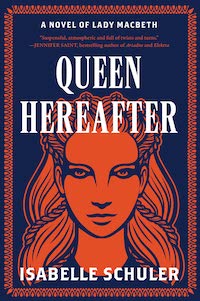 Queen Hereafter by Isabel Schuler
Release Date: October 10 from Harper Perennial
Why We're Excited: A literary reimagining of the origin story of the Scottish queen who allegedly inspired Lady Macbeth, Queen Hereafter is laser-targeted at readers who love the difficult women of both history and Shakespeare.
Publisher's Description: Daughter of an ousted king, descendant of ancient druids, Gruoch, has grown up believing that she will be crowned queen of Alba and reclaim the lands of her Pictish kin, a prophecy seemingly fulfilled by her betrothal to Duncan, the heir-elect.
Determined never to be powerless again, she leaves behind her home, her family, and her close friend MacBethad, and travels to the royal seat at Scone to embrace her new position. But Duncan's court is rife with sly words and unfriendly faces, women desperate to usurp her position, and others whose motives are shrouded in mystery.
As her coronation approaches, a deadly turn of events forces Gruoch to flee Duncan and the capital. Alone and at the mercy of an old enemy, her hope of becoming Queen all but lost, Gruoch must make a fateful choice: live a long, quiet life in the shadows, or seize vengeance and a path back to the throne.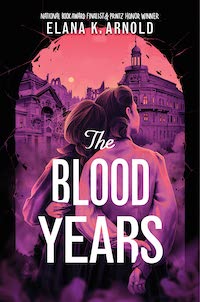 The Blood Years by Elana Arnold
Release Date: October 10 from Balzer + Bray
Why We're Excited: It feels a little uncomfortable to say we're excited about a harrowing story of Holocaust-era Romania and the horrors its Jewish population faced, but Elana K. Arnold has a long history of thoughtfully exploring difficult subject matter and the story is based on her own grandmother's true experiences.
Publisher's Description: Frederieke Teitler and her older sister, Astra, live in a house, in a city, in a world divided. Their father ran out on them when Rieke was only six, leaving their mother a wreck and their grandfather as their only stable family. He's done his best to provide for them and shield them from antisemitism, but now, seven years later, being a Jew has become increasingly dangerous, even in their beloved home of Czernowitz, long considered a safe haven for Jewish people. And when Astra falls in love and starts pulling away from her, Rieke wonders if there's anything in her life she can count on—and, if so, if she has the power to hold on to it.
Then—war breaks out in Europe. First the Russians, then the Germans, invade Czernowitz. Almost overnight, Rieke and Astra's world changes, and every day becomes a struggle: to keep their grandfather's business, to keep their home, to keep their lives. Rieke has long known that she exists in a world defined by those who have power and those who do not, and as those powers close in around her, she must decide whether holding on to her life might mean letting go of everything that has ever mattered to her—and if that's a choice she will even have the chance to make.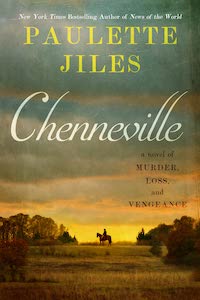 Chenneville by Paulette Jiles
Release Date: September 12 from William Morrow
Why We're Excited: The latest historical fiction novel from Paulette Jiles is a tale of the post-Civil War frontier, as a man consumed with grief over his murdered family obsessively seeks vengeance in the seemingly lawless American West. If that all feels oppresively dark and depressing, that's probably the point.
Publisher's Description: Union soldier John Chenneville suffered a traumatic head wound in battle. His recovery took the better part of a year as he struggled to regain his senses and mobility. By the time he returned home, the Civil War was over, but tragedy awaited. John's beloved sister and her family had been brutally murdered.
Their killer goes by many names. He fought for the North in the late unpleasantness, and wore a badge in the name of the law. But the man John knows as A. J. Dodd is little more than a rabid animal, slaughtering without reason or remorse, needing to be put down.
Traveling through the unforgiving landscape of a shattered nation in the midst of Reconstruction, John braves winter storms and confronts desperate people in pursuit of his quarry. Untethered, single-minded in purpose, he will not be deterred. Not by the U.S. Marshal who threatens to arrest him for murder should he succeed. And not by Victoria Reavis, the telegraphist aiding him in his death-driven quest, yet hoping he'll choose to embrace a life with her instead.
And as he trails Dodd deep into Texas, John accepts that this final reckoning between them may cost him more than all he's already lost…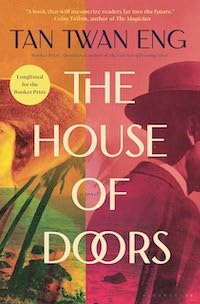 The House of Doors by Tan Twan Eng
Release Date: October 17 from Bloomsbury Publishing
Why We're Excited: An exploration of W. Somerset Maugham's sojourn to Malaysia that inspired parts of his 1926 story collection, The Casuarina Tree, this well-mannered tragedy has already been longlisted for the Booker Prize in the U.K.
Publisher's Description:  The year is 1921. Lesley Hamlyn and her husband, Robert, a lawyer and war veteran, are living at Cassowary House on the Straits Settlement of Penang. When "Willie" Somerset Maugham, a famed writer and old friend of Robert's, arrives for an extended visit with his secretary Gerald, the pair threatens a rift that could alter more lives than one.
Having long hidden his homosexuality, his unhappy and expensive marriage of convenience becomes unbearable after he loses his savings and the freedom to travel with Gerald. His career deflating, his health failing, Maugham arrives at Cassowary House in desperate need of a subject for his next book. Lesley, too, is enduring a marriage more duplicitous than it first appears. Maugham suspects an affair, and, learning of Lesley's past connection to the Chinese revolutionary, Dr. Sun Yat Sen, decides to probe deeper. But as their friendship grows and Lesley confides in him about life in the Straits, Maugham discovers a far more surprising tale than he imagined, one that involves not only war and scandal but the trial of an Englishwoman charged with murder. It is, to Maugham, a story worthy of fiction.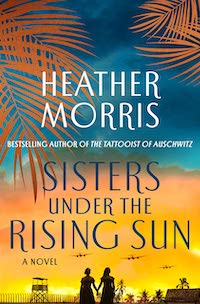 Sisters Under the Rising Sun by Heather Morris 
Release Date: October 24 from St. Martin's Press
Why We're Excited: After The Tattooist of Auschwitz, aren't we all going to read whatever Heather Morris writes pretty much immediately?
​​Publisher's Description: In the midst of World War II, an English musician, Norah Chambers, places her eight-year-old daughter Sally on a ship leaving Singapore, desperate to keep her safe from the Japanese army as they move down through the Pacific. Norah remains to care for her husband and elderly parents, knowing she may never see her child again.
Sister Nesta James, a Welsh Australian nurse, has enlisted to tend to Allied troops. But as Singapore falls to the Japanese she joins the terrified cargo of people, including the heartbroken Norah, crammed aboard the Vyner Brooke merchant ship. Only two days later, they are bombarded from the air off the coast of Indonesia, and in a matter of hours, the Vyner Brooke lies broken on the seabed.
After surviving a brutal 24 hours in the sea, Nesta and Norah reach the beaches of a remote island, only to be captured by the Japanese and held in one of their notorious POW camps. The camps are places of starvation and brutality, where disease runs rampant. Sisters in arms, Norah and Nesta fight side by side every day, helping whoever they can, and discovering in themselves and each other extraordinary reserves of courage, resourcefulness and determination.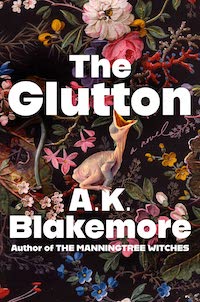 The Glutton by A.K. Blakemore
Release Date: October 31 from Scribner
Why We're Excited: The Glutton is loosely based on the life of the Great Tarare, a French peasant renowned for his insatiable hunger and has the most viscera, haunting, and downright disturbing historical premises we've seen in a while. 
Publisher's Description:  1798, France. Nuns move along the dark corridors of a Versailles hospital where the young Sister Perpetué has been tasked with sitting with the patient who must always be watched. The man, gaunt, with his sallow skin and distended belly, is dying: they say he ate a golden fork, and that it's killing him from the inside. But that's not all—he is rumored to have done monstrous things in his attempts to sate an insatiable appetite… an appetite they say tortures him still.
Born in an impoverished village to a widowed young mother, Tarare was once overflowing with quiet affection: for the Baby Jesus and the many Saints, for his mother, for the plants and little creatures in the woods and fields around their house. He spends his days alone, observing the delicate charms of the countryside. But his world is not a gentle one—and soon, life as he knew it is violently upended. Tarare is pitched down a chaotic path through revolutionary France, left to the mercy of strangers, and increasingly, bottomlessly, ravenous.


The Temple of Fortuna by Elodie Harper
Release Date: November 29 from Union Square & Co.
Why We're Excited: The final installment in Elodie Harper's Wolf Den trilogy, The Temple of Fortuna is, without doubt, one of my most anticipated novels of the entirety of 2023.  As Amara heads toward a new life in Rome, the deadly explosion of Vesuvius and the destruction of Pompeii looms in the future, unbeknownst to everyone. How will her story—and those of her friends—end? I have no idea, but I cannot wait to find out. 
Publisher's Description: Amara's journey has taken her far; from enslavement in Pompeii's wolf den brothel to her new life as a high-powered courtesan in Rome, but her story is not over yet. While Amara plays for power in Rome's imperial palace, those dearest to her remain in Pompeii. But it is 79 CE and mighty Mount Vesuvius is about to make itself known . . .
---
Lacy Baugher Milas is the Books Editor at Paste Magazine, but loves nerding out about all sorts of pop culture. You can find her on Twitter @LacyMB