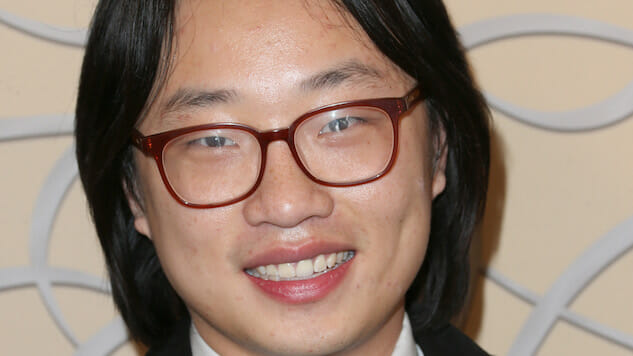 Silicon Valley's Jian-Yang is one of the show's most reliable forms of hilarity. Channeling much of the same vibe as Arrested Development's Anyong, Jian-Yang constantly reveals himself to be much smarter and craftier than his thick accent and dopey demeanor would suggest. Apparently, it's not just his character who has hidden depths—actor Jimmy O. Yang, who portrays Jian-Yang, is writing a book. How to American: A Narcissistic Memoir Disguised as an Immigrant Story will hit shelves—or more realistically, Kindles and Audible—next spring from Da Capo Press.
The book will serve as an autobiographical look at Yang's attempts to assimilate into American culture. According to THR, this includes watching BET's RapCity, avoiding his parent's attempts to make him study and determining how best to date tall American girls who had him beat by a solid six inches. Additionally, the book will cover Yang's acting career and the choices he was forced to make as an Asian-American in Hollywood.
Most of the book's chapters will be titled "How to … "—it includes sections like "How to Thuglife" (that is, what he learned from watching three hours of rap videos a day).
Yang told THR:
I'm excited to share my experience as an immigrant assimilating to a new country and an outsider stumbling my way into Hollywood. It'll be a fun read and you don't have to be an immigrant or an actor to relate to the awkwardness of fitting in. But in all honesty, I just want to write this book so I can pick up some girls at Barnes and Noble.
To that, there is no response more fitting than, "Jian-Yaaaaaaaaaaaang!"