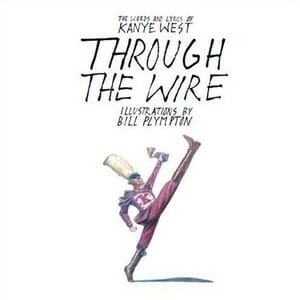 A humbling reminder of his rights and wrongs
With illustrations and commentary explaining 12 of his most well-known songs, Kanye West's Through the Wire takes on both the title and overall sentiment of his breakout single: "I'm a champion, so I turned tragedy to triumph." But the book is about more than his near-fatal car accident. Instead, West devotes nearly equal time to explaining his pop culture references and admitting his wrongs, with "Touch the Sky" revealed as an apology letter to the girl he left behind to make music.
With his outbursts now more well-known than his lyrics, Through the Wire reminds us of who West was and still is, that his braggadocio is actually self-assurance. It is less of an autobiography and more of a songbook, as it compels readers to pull out his first singles like old photographs and relive the rapper's journey to fame.