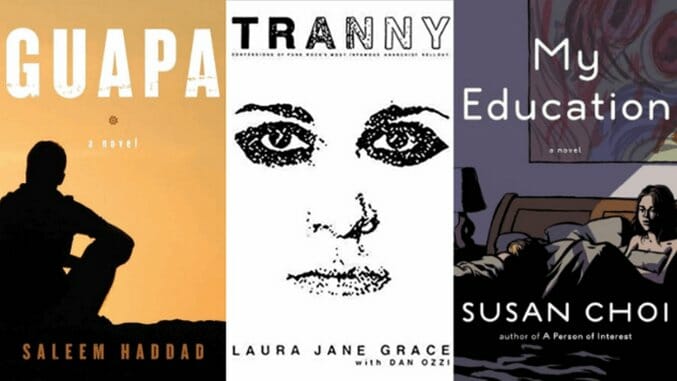 While the Young Adult literary world is blazing new, inclusive trails, the adult publishing sphere is slowly but surely opening itself to a wider range of voices. For decades, the field of LGBTQ+ literature has been dominated by the "G," and mostly cisgender white men at that. But as the list below demonstrates, writers all along the gender and sexuality spectrum—and from widely differing backgrounds—are producing novels, memoirs and poetry informed by the queer experience. From heart-wrenching poems at the crossroad between race and sexuality to forbidden campus romances, beach-ready horror to punk-rock memoir, here are 10 worthy reads to wrap up Pride Month.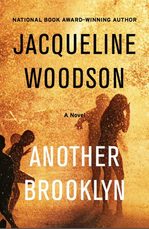 1. Another Brooklyn by Jacqueline Woodson
During the 20 years prior to Another Brooklyn's release, Jacqueline Woodson wrote almost exclusively for younger readers, releasing titles like the National Book Award-winning Brown Girl Dreaming. And Woodson returns to a favorite theme, black girls on the cusp of young adulthood, in her adult novel. Another Brooklyn's title can refer to either the Brooklyn in which protagonist August and her friends feel in control, or to the darker side of the borough that threatens girls like them at every turn. Like Woodson, August comes to love other women as she matures, but her sexuality is only one piece of this evocative novel about the strengths (and weaknesses) of adolescent bonds as adult life looms.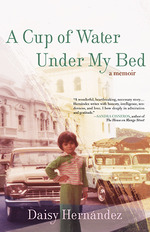 2. A Cup of Water Under My Bed by Daisy Hernández
Daisy Hernández's memoir tackles growing up in a Cuban-Columbian immigrant family while navigating her budding queer identity as she dates women and transmen. The GLAAD award-nominated journalist centers her narrative on the women in her family—both frustratingly traditional and loving—and touches upon immigration, migration, working conditions, race and language. Ostensibly about coming to understand her existence as a queer woman, A Cup of Water Under My Bed demonstrates the complex intersections at which queer people of color exist.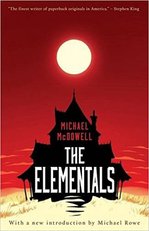 3. The Elementals by Michael McDowell
Michael McDowell's recently recovered horror classic doesn't feature explicitly queer characters, but his saga of the McCray and Savage families—and the sandy spirit that haunts their Victorian beach houses—is pure self-aware Southern Gothic. Plus, it possesses enough camp to nod at fellow friends of Dorothy and enough chills to titillate any scare-junkie. McDowell is best remembered as the screenwriter behind Beetlejuice, and he was celebrated by the likes of Stephen King before his early death from AIDS-related illness in 1999. With its sun-bleached setting, The Elementals is an ideal beach read for horror fans and a potent reminder of the generation of talent lost to the AIDS epidemic.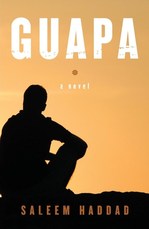 4. Guapa by Saleem Haddad
Set in an unidentified Arab country across one long day and night, Saleem Haddad's Guapa follows Rasa, a young gay interpreter coping with the constraints of his culture and the fact that his grandmother caught him in bed with the man he loves. Rasa exists in a liminal space between his country's desire for elite culture and the ongoing conflict between young radicals, fundamentalists and a near-dictator. As he ferries a young American journalist between these factions, Rasa copes with the fallout from his grandmother's discovery and frantically searches for his friend Maj, a drag performer arrested in a raid on an underground gay bar. Despite never labeling its locale, Guapa is an entrancing look at queer life in the ever-changing Arab world.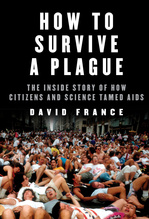 5. How to Survive a Plague by David France
As the American political climate again tilts away from acknowledging the queer community and funding meaningful work on HIV and AIDS, David France's harrowing How to Survive a Plague becomes all but required reading. At over 650 pages, this doorstopper chronicles the rise of activist groups like ACT UP, the founding of underground drug markets, the embattled growth of a queer community in the face of overwhelming odds and the indifferent government that stood in the way of medical progress. HIV is now a largely manageable disease, but France's epic recounting of the epidemic's early days illuminates a recent history in danger of being repeated.

6. My Education by Susan Choi
The charismatic college professor who abuses his position to seduce young co-eds is nothing new to literary fiction—if anything, he is a troublingly popular fantasy for male authors who don't see the problem with such uneven "relationships." Susan Choi skews this premise by introducing the pervy professor's wife (with whom protagonist Regina Gottlieb begins a tumultuous affair), indulging in the steamy side of the pair's illicit sexual encounters even as she muddies the relationships between everyone involved. My Education isn't a deep examination of bisexuality—Regina's attraction to the older woman is portrayed as transcending gender, even as she lustily embraces the physical—but straight characters shouldn't be the only ones who get to make deliciously bad decisions.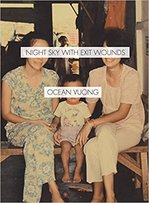 7. Night Sky with Exit Wounds by Ocean Vuong
Ocean Vuong's Whiting Award-winning collection of poetry aims for an almost impossibly broad range of topics: his experience as a Vietnamese immigrant, domestic abuse, family trauma, depression, growing up queer and growing up Asian American. Yet this slim tome speaks to each of these intimidating subjects in compulsively readable poems that both speed you along and stop you in your tracks—regardless of your comfort with the poetry medium. While Vuong's immigrant experience and racial identity aren't his sole focus, queer Asian-American voices remain under-represented on LGBTQ+ literature shelves, and Night Sky with Exit Wounds is hopefully a vanguard for further works to come.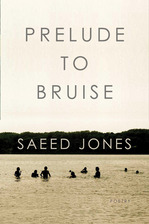 8. Prelude to Bruise by Saeed Jones
Like Night Sky with Exit Wounds, Prelude to Bruise chronicles a person of color's experience coming out in rural America and reckoning with prejudices within the gay community. Of course, the life of a gay Asian man and the life of a gay Black man in America are radically different, and Prelude to Bruise, written by influential BuzzFeed editor Saeed Jones, examines the fault lines across which these divisions break. Jones' lines of poetry are tender and honest portrayals of the intersections of his identity, revealing how the components of his character influenced his path to adulthood.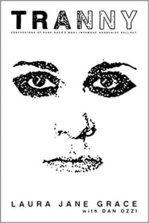 9. Tranny by Laura Jane Grace
Against Me! frontwoman Laura Jane Grace's memoir is a must-read for fans of the Florida anarcho-punk "sellouts," as well as an unflinchingly honest look at Grace's decades hiding her true self before her trailblazing coming-out in a music scene with few visible transgender voices. Against Me!'s ascent to New Wave-era fame cost the band many of its stalwart, anti-establishment punk fans, but Grace's coming out and subsequent tackling of her identity in the band's last two albums have garnered an entirely new audience for their ever-evolving sound. The book's inflammatory title hints at the resistance Grace received upon her announcement, but Tranny also catalogues the support that came her way from fans and punk peers. Readers unfamiliar with—or uninterested in—the punk and alternative scenes may be disappointed with the memoir's scope, but Tranny helps hammer home that coming out and transitioning alone don't define the lives of transgender artists.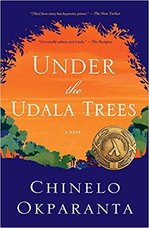 10. Under the Udala Trees by Chinelo Okparanta
Nigeria has produced some of Africa's—and the world's—most vibrantly gifted authors, from Chinua Achebe to Chimamanda Ngozi Adichie, and Under the Udala Trees positions Chinelo Okparanta within that legacy. Okparanta's protagonist, Ijeoma, comes of age during Nigeria's civil war and falls in love with another displaced child—one from a different ethnic group but the same gender. The narrative follows Ijeoma through the ages, from her first star-crossed love to an adulthood of conflicting desire and shame. Okparanta is concerned with both the personal and the political, and she uses Ijeoma's internal conflict to examine the damage that can come from Nigeria's traditions and taboos.

Looking for even more inclusive reads? Check out our list of LGBTQ+ books for Young Adult readers.