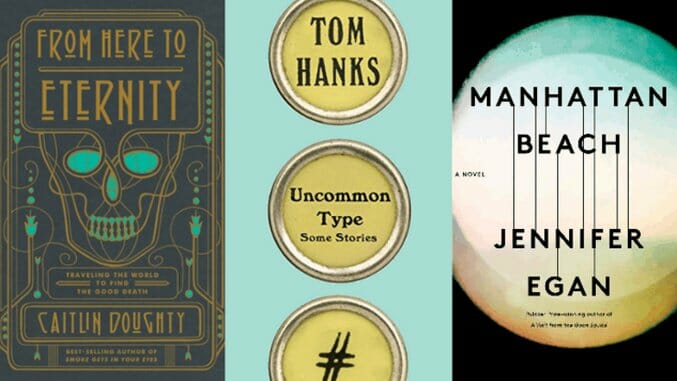 Whether you're a fan of Tom Hanks or Star Wars, you'll find something to love in October's most anticipated books. This list has something for every reader, with four nonfiction titles, three novels and three short story collections. So make room on your shelves, because these books are worthy additions to any personal library.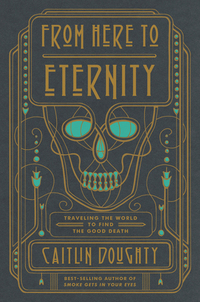 1. From Here to Eternity by Caitlin Doughty
Release Date: October 3rd from W.W. Norton & Company
Why You'll Love It: As a Los Angeles mortician, Doughty is fascinated with the way bodies are cared for after death. Her new book takes readers on a captivating journey of death rituals around the world, revealing that there are many ways to compassionately mourn the dead.
Description: In rural Indonesia, Doughty watches a man clean and dress his grandfather's mummified body, which has resided in the family home for two years. In La Paz, she meets Bolivian natitas (cigarette-smoking, wish-granting human skulls), and in Tokyo she encounters the Japanese kotsuage ceremony, in which relatives use chopsticks to pluck their loved-ones' bones from cremation ashes.
With boundless curiosity and gallows humor, Doughty vividly describes decomposed bodies and investigates the world's funerary history. She introduces deathcare innovators researching body composting and green burial, and examines how varied traditions, from Mexico's Días de los Muertos to Zoroastrian sky burial, help us see our own death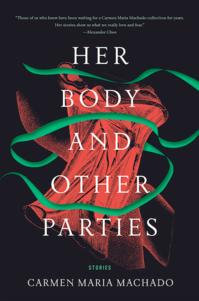 2. Her Body and Other Parties by Carmen Maria Machado
Release Date: October 3rd from Graywolf Press
Why You'll Love It: Machado's short story collection, which was just named a finalist for the National Book Award for Fiction, unveils deliciously haunting tales. This debut introduces an extraordinary literary voice you don't want to miss.
Description: In this electric and provocative debut, Machado bends genre to shape startling narratives that map the realities of women's lives and the violence visited upon their bodies. A wife refuses her husband's entreaties to remove the green ribbon from around her neck. A woman recounts her sexual encounters as a plague slowly consumes humanity. A salesclerk in a mall makes a horrifying discovery within the seams of the store's prom dresses. One woman's surgery-induced weight loss results in an unwanted houseguest. And in the bravura novella "Especially Heinous," Machado reimagines every episode of Law & Order: Special Victims Unit, a show we naïvely assumed had shown it all, generating a phantasmagoric police procedural full of doppelgängers, ghosts, and girls with bells for eyes.
Earthy and otherworldly, antic and sexy, queer and caustic, comic and deadly serious, Her Body and Other Parties swings from horrific violence to the most exquisite sentiment. In their explosive originality, these stories enlarge the possibilities of contemporary fiction.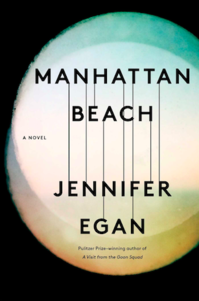 3. Manhattan Beach by Jennifer Egan
Release Date: October 3rd from Scribner
Why You'll Love It: Egan, the Pulitzer Prize-winning author of A Visit from the Goon Squad, delivers a thrilling tale in her newest book. Manhattan Beach sets a mystery during a crucial period of American history, resulting in a beautifully paced novel.
Description: Anna Kerrigan, nearly 12 years old, accompanies her father to visit Dexter Styles, a man who, she gleans, is crucial to the survival of her father and her family. She is mesmerized by the sea beyond the house and by some charged mystery between the two men.
?Years later, her father has disappeared and the country is at war. Anna works at the Brooklyn Naval Yard, where women are allowed to hold jobs that once belonged to men, now soldiers abroad. She becomes the first female diver, the most dangerous and exclusive of occupations, repairing the ships that will help America win the war. One evening at a nightclub, she meets Dexter Styles again, and begins to understand the complexity of her father's life, the reasons he might have vanished.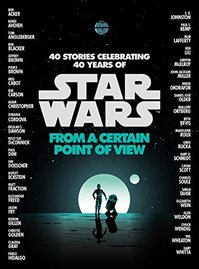 4. Star Wars: From a Certain Point of View edited by Elizabeth Schaefer
Release Date: October 3rd from Del Rey
Why You'll Love It: This short story anthology set in a galaxy far, far away adds 40 entertaining tales to the Star Wars canon. Not only do supporting characters finally get their moment in the spotlight, but all proceeds from the collection will be donated to a nonprofit called First Book.
Description: On May 25, 1977, the world was introduced to Han Solo, Luke Skywalker, Princess Leia, C-3PO, R2-D2, Chewbacca, Obi-Wan Kenobi, Darth Vader, and a galaxy full of possibilities. In honor of the 40th anniversary, more than 40 contributors lend their vision to this retelling of Star Wars. Each of the 40 short stories reimagines a moment from the original film, but through the eyes of a supporting character. Nnedi Okorofor brings dignity and depth to a most unlikely character: the monster in the trash compactor. Pierce Brown chronicles Biggs Darklighter's final flight during the Rebellion's harrowing attack on the Death Star. Wil Wheaton spins a poignant tale of the rebels left behind on Yavin. Plus 37 more hilarious, heartbreaking, and astonishing tales.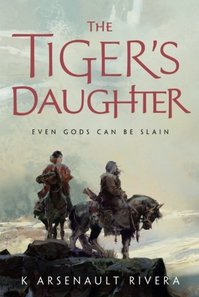 5. The Tiger's Daughter by K Arsenault Rivera
Release Date: October 3rd from Tor Books
Why You'll Love It: Rivera's debut novel kicks off an epic fantasy trilogy that pairs gorgeous prose with captivating female protagonists. You'll be enthralled with her story of two warriors journeying through a dangerous world, and you'll be clamoring for the next book by the final page.
Description: The Hokkaran empire has conquered every land within their bold reach?but failed to notice a lurking darkness festering within the people. Now, their border walls begin to crumble, and villages fall to demons swarming out of the forests.
Away on the silver steppes, the remaining tribes of nomadic Qorin retreat and protect their own, having bartered a treaty with the empire, exchanging inheritance through the dynasties. It is up to two young warriors, raised together across borders since their prophesied birth, to save the world from the encroaching demons.
This is the story of an infamous Qorin warrior, Barsalayaa Shefali, a spoiled divine warrior empress, O Shizuka, and a power that can reach through time and space to save a land from a truly insidious evil.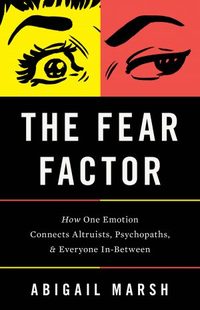 6. The Fear Factor by Abigail Marsh
Release Date: October 10th from Basic Books
Why You'll Love It: You might recognize Marsh from her 2016 TED Talk, in which she described how a stranger risked his life to save hers. This inspired her to devote decades to the study of both altruism and psychopathy, and then write a book about it. Fear Factor provides an illuminating dive into the science behind both altruism and psychopathy, promising an entertaining read for scientists and laypeople alike.
Description: At 14, Amber could boast of killing her guinea pig, threatening to burn down her home, and seducing men in exchange for gifts. She used the tools she had available to get what she wanted, like all children. But unlike other children, she didn't care about the damage she inflicted. A few miles away, Lenny Skutnik cared so much about others that he jumped into an ice-cold river to save a drowning woman. What is responsible for the extremes of generosity and cruelty humans are capable of? By putting psychopathic children and extreme altruists in an fMRI, acclaimed psychologist Abigail Marsh found that the answer lies in how our brain responds to others' fear. While the brain's amygdala makes most of us hardwired for good, its variations can explain heroic and psychopathic behavior. A groundbreaking read, The Fear Factor is essential for anyone seeking to understand the heights and depths of human nature.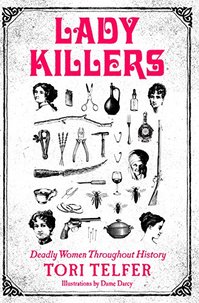 7. Lady Killers by Tori Telfer
Release Date: October 10th from Harper Perennial
Why You'll Love It: Telfer's new book uses a feminist lens to tackle a surprising topic: female serial killers. While profiling 14 murderers, Telfer also explores the media hype and the stereotypes pervading each of their cases, crafting chilling historical portraits that dismantle expected tropes.
Description: When you think of serial killers throughout history, the names that come to mind are ones like Jack the Ripper, John Wayne Gacy, and Ted Bundy. But what about Tillie Klimek, Moulay Hassan, Kate Bender? The narrative we're comfortable with is the one where women are the victims of violent crime, not the perpetrators. In fact, serial killers are thought to be so universally, overwhelmingly male that in 1998, FBI profiler Roy Hazelwood infamously declared in a homicide conference, "There are no female serial killers."
Lady Killers disputes that claim and offers 14 gruesome examples as evidence. Though largely forgotten by history, female serial killers such as Erzsébet Báthory, Nannie Doss, Mary Ann Cotton, and Darya Nikolayevna Saltykova rival their male counterparts in cunning, cruelty, and appetite for destruction.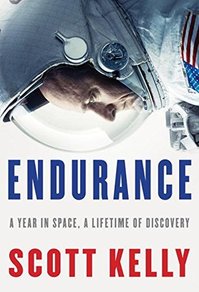 8. Endurance by Scott Kelly
Release Date: October 17th from Knopf
Why You'll Love It: Because it's a memoir from the American astronaut who spent a record-breaking year aboard the International Space Station. Need we say more?
Description: The veteran of four spaceflights and the American record holder for consecutive days spent in space, Scott Kelly has experienced things very few have. Now, he takes us inside a sphere utterly hostile to human life. He describes navigating the extreme challenge of long-term spaceflight, both life-threatening and mundane: the devastating effects on the body; the isolation from everyone he loves and the comforts of Earth; the catastrophic risks of colliding with space junk; and the still more haunting threat of being unable to help should tragedy strike at home—an agonizing situation Kelly faced when, on a previous mission, his twin brother's wife, American Congresswoman Gabrielle Giffords, was shot while he still had two months in space.
Kelly's humanity, compassion, humor, and determination resonate throughout, as he recalls his rough-and-tumble New Jersey childhood and the youthful inspiration that sparked his astounding career, and as he makes clear his belief that Mars will be the next, ultimately challenging, step in spaceflight.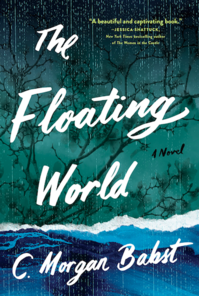 9. The Floating World by C. Morgan Babst
Release Date: October 17th from Algonquin Books
Why You'll Love It: Babst's novel takes place in New Orleans, chronicling one family's journey before, during and after Hurricane Katrina hits. This powerful family drama (with a mystery at its core) promises to be an emotional read.
Description: A dazzling debut about family, home, and grief, The Floating World takes readers into the heart of Hurricane Katrina with the story of the Boisdorés, whose roots stretch back nearly to the foundation of New Orleans.
Though the storm is fast approaching the Louisiana coast, Cora, the family's fragile elder daughter, refuses to leave the city, forcing her parents, Joe Boisdoré, an artist descended from a freed slave who became one of the city's preeminent furniture makers, and his white "Uptown" wife, Dr. Tess Eshleman, to evacuate without her, setting off a chain of events that leaves their marriage in shambles and Cora catatonic—the victim or perpetrator of some violence mysterious even to herself.
Cora's sister, Del, returns to New Orleans from the life she has tried to build in New York City to find her hometown in ruins and her family deeply alienated from one another. As Del attempts to figure out what happened to her sister, she must also reckon with the racial history of the city, and the trauma of destruction that was not, in fact, some random act of God, but an avoidable tragedy visited upon New Orleans's most helpless and forgotten citizens.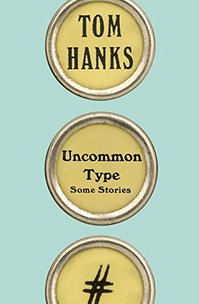 10. Uncommon Type by Tom Hanks
Release Date: October 17th from Knopf
Why You'll Love It: Yes, that Tom Hanks. The two-time Oscar winner turns his talent to the written word in a debut short story collection that's as engaging it is charming.
Description: A gentle Eastern European immigrant arrives in New York City after his family and his life have been torn apart by his country's civil war. A man who loves to bowl rolls a perfect game—and then another and then another and then many more in a row until he winds up ESPN's newest celebrity, and he must decide if the combination of perfection and celebrity has ruined the thing he loves. An eccentric billionaire and his faithful executive assistant venture into America looking for acquisitions and discover a down and out motel, romance, and a bit of real life. These are just some of the tales Tom Hanks tells in this first collection of his short stories.