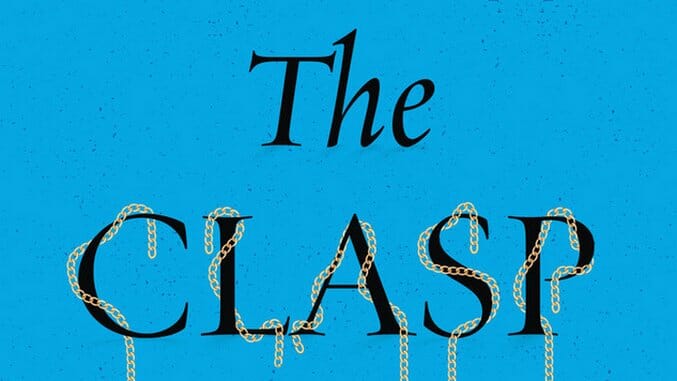 Sloane Crosley is a talented essayist. That's no surprise to her New York Times readers, her self-professed fan David Sedaris or her readership amassed by her essay collections, I Was Told There'd Be Cake and How Did You Get This Number. The demand for Crosley's writing is spreading across many circles—some of which are seeking out her latest work, a novel titled The Clasp.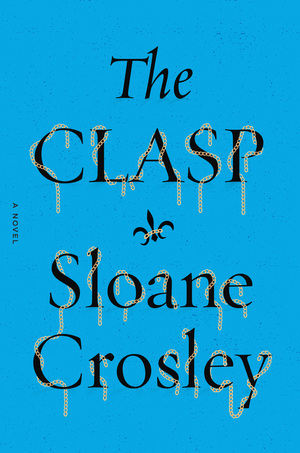 In a nut-shell, it's a sprawling tale of three college friends—Victor, Kezia and Nathaniel. The trio find themselves on an international adventure, but only after reconnecting at a friend's Gatsby-elegant wedding. The group, all in their late 20s, are headed for or in the midst of a quarter-life crisis. Victor's just been fired from his job at a second-tier search engine. Kezia is mulling her professional self-worth in the jewelry industry after serving a boss pulled from The Devil Wears Prada. Nathaniel's reeling from his own dwindling success in the L.A. TV writing scene. To put it as simply as the book often does: Victor's the sad one. Kezia's the uptight one. Nathaniel's the delusional, cool one.
The wedding is the catalyst for a sort of looming anxiety for each main character. Considering careers, love, sex, happiness in general—how are they stacking up next to their peers in comparison? Is there time left to remedy what they lack?
At its loudest, this idea's pounded into the book through the titular, ultra-symbolic "clasp," which gets a lot of air-time throughout Crosley's novel. Metaphorically, the title illustrates the massive pressure on these sort-of-grown 20-somethings. One weight—be it their present situations or their hopes and dreams—pulling against another, causing the whole piece to unravel.
That's the physical idea of this "clasp," too. The novel takes its name from a dysfunctional necklace designed by Kezia's boss, who spends pages trying to eke by with the bulky, overweight piece. The clasp in question, supplied by a top-tier jeweler in France, couldn't accommodate the weight of the design. As Kezia explains it: "If you pick [each side] up, the weight of the necklace pulls on the clasp. The metal bends upwards and the magnets never meet. They get stuck. So what's happening is that it gradually undoes itself." How's that for laying it on thick? And somewhere between, there's equal consideration for Guy de Maupassant's tale "The Necklace," which harps even harder on the weight that sits on our main characters' shoulders.
And then, something fantastical happens. [Spoilers Ahead] Victor, who is blackout drunk at the wedding, stumbles upon some convenient information from the groom's mother: There's a necklace as valuable as the Hope Diamond somewhere in France, and she's got a sketch and a general idea of its location. She dies weeks later, and Victor takes it upon himself to pry himself out of unemployed depression to seek out the necklace. All three parties find themselves in the City of Love, conveniently enough: Victor, for discovery. Kezia, to repair her boss' mess. Nathaniel, for an escape.
The adventure takes them across France. There's sex, bar brawls, jealousy-inducing cuisine and Adrien Brody mixups, which makes for a pretty delightful tale as you're taking it in, page-by-page. But if it feels a bit too convenient to work big-picture, I'm in the same boat with you.
As a whole, The Clasp is a pretty charming piece—somewhere between a more bitter Goldfinch or a version of The Rules of Attraction where its characters could fathom a self-aimed laugh or two. Crosley's witty observations and wry one-liners are present on every page between the book's covers, and many of phone-tapping professionals should see a lot of themselves within these pages.
But thanks to many of its characters, The Clasp does not live up to the big picture. Kezia, Victor and Nathaniel are reliably predictable, and their few deviations from their own templates feel whiplash-inducing by contrast—the whole plot-dependent premise of Victor budgeting his remaining dollars to solve a mystery overseas, or Kezia's sudden epiphanies that line The Clasp's final pages. With narration as sharp as Crosley's, it's an interesting contrast—but an issue that carries throughout the book, all the same.
The Clasp is an enjoyable read from a smart writer, but it's not without its problems. Still, readers won't regret this deep delve into Crosley's first long narrative, considering her hilarious, sharp-witted voice.