We're halfway through 2019, so it's time to highlight this year's must-read Young Adult books. From time traveling romances to heists with drag queens, these 19 stories deliver our favorite YA reads of 2019 (so far).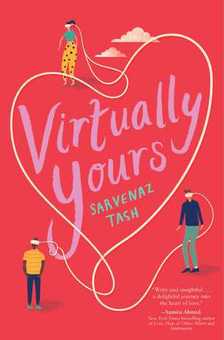 19. Virtually Yours by Sarvenaz Tash
Why You'll Love It: If you read Sarvenaz Tash's debut, The Geek's Guide to Unrequited Love, you know she's fantastic at writing nerdy love stories. Virtually Yours is no different, and it's set at college! More college-aged YA, please.
For Fans of: Lily Anderson and Danika Stone
Description: NYU freshman Mariam Vakilian hasn't dated anyone in five months, not since her high school sweetheart Caleb broke up with her. So when she decides to take advantage of an expiring coupon and try out a new virtual reality dating service, it's sort of a big deal. It's an even bigger deal when it chooses as one of her three matches none other than Caleb himself. That has to be a sign, right? Except that her other match, Jeremy, just happens to be her new best friend IRL. Mariam's heart is telling her one thing, but the app is telling her another. So which should she trust?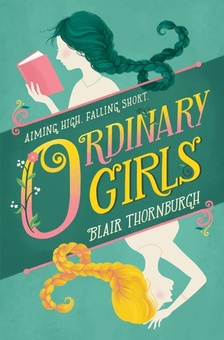 18. Ordinary Girls by Blair Thornburgh
Why You'll Love It: A contemporary take on Sense and Sensibility, Blair Thornburgh's latest story is a gorgeous story about friendship, sisters and complicated families. You don't want to miss this sparkling contemporary novel from the author of Who's That Girl.
For Fans of: Jenny Han and Lauren Morrill
Description: For two sisters as different as Plum and Ginny, getting on each other's nerves is par for the course. But when the family's finances hit a snag, the two drift apart like they never have before. Plum, a self-described social outcast, strikes up a secret friendship with the class jock, while Ginny's usual high-strung nature escalates to pure hysterics. This has always been the sisters' dynamic, so why does everything feel different this year? Maybe because Ginny is going to leave for college soon. Maybe because Plum finally has something that she doesn't have to share with her self-involved older sister. Or maybe because the girls are forced to examine who they really are instead of who their late father said they were. And who each girl discovers could either bring them closer together…or drive them further apart.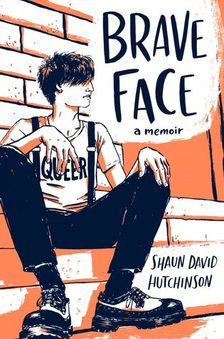 17. Brave Face by Shaun David Hutchinson
Why You'll Love It: Shaun David Hutchinson writes inclusive, heart-wrenching and wildly unique YA novels. With Brave Face, he lends his powerful voice to nonfiction with his first memoir, which explores "growing up, coming out and depression."
For Fans of: Laurie Halse Andersen
Description: Shaun David Hutchinson was 19 and struggling to understand and accept who he was and how he fit into a community in which he couldn't see himself. The voice of depression told him that he would never be loved or wanted, while powerful and hurtful messages from society told him that being gay meant love and happiness weren't for him. A million moments over the years came together to convince Shaun that he had no future. He followed through on trying to make that a reality, but, thankfully, he survived. In this courageous and deeply honest memoir, Shaun takes readers through the journey of what brought him to the edge and what has helped him truly believe that it does get better.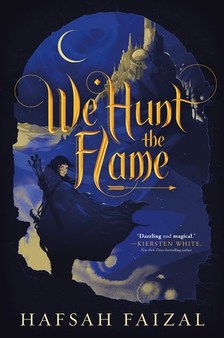 16. We Hunt the Flame by Hafsah Faizal
Why You'll Love It: Magic, lost artifacts, ancient evil…yes, please! This New York Times bestselling debut is a must-read for anyone who loves big casts and gorgeous world-building.
For Fans of: Sabaa Tahir and Leigh Bardugo
Description: Zafira is the Hunter, disguising herself as a man when she braves the cursed forest of the Arz to feed her people. Nasir is the Prince of Death, assassinating those foolish enough to defy his autocratic father, the king. If Zafira was exposed as a girl, all of her achievements would be rejected; if Nasir displayed his compassion, his father would punish him in the most brutal of ways. When Zafira embarks on a quest to uncover a lost artifact that can restore magic to her suffering world and stop the Arz, Nasir is sent by the king on a similar mission: retrieve the artifact and kill the Hunter. But an ancient evil stirs as their journey unfolds—and the prize they seek may pose a threat greater than either can imagine.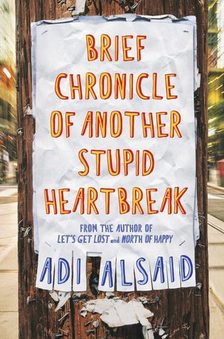 15. Brief Chronicle of Another Stupid Heartbreak by Adi Alsaid
Why You'll Love It: We're huge fans of Adi Alsaid here at Paste! His YA contemporary novels are always peppered with wit and heartaches, including his latest. Brief Chronicle of Another Stupid Heartbreak is set in the awkward time between high school graduation and adulthood, exploring how relationships and life change.
For Fans of: Jeff Zentner
Description: The summer after senior year is not going as 18-year-old Lu Charles expected: after her longtime boyfriend unexpectedly breaks up with her, Lu can't write a single word, despite the fact that her college scholarship is tied to her columnist job at hip online magazine Misnomer. Then, she meets Cal. Cal's ever-practical girlfriend Iris is looking ahead to her first year of college, and her plans do not include a long-distance boyfriend. When Lu learns that Cal and Iris have planned to end their relationship at the end of the summer, she becomes fascinated and decides to chronicle the last months the couple will spend together. As the summer unfurls, Lu discovers what it really means to be in love. On the page, or off it.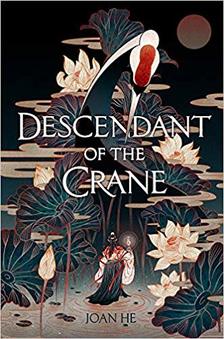 14. Descendant of the Crane by Joan He
Why You'll Love It: Joan He's world-building is stunning, and the political intrigue is wildly captivating. Descendant of the Crane will hook you in the first few pages, leaving you captivated with He's writing.
For Fans of: Julie C. Dao
Description: Princess Hesina of Yan has always been eager to shirk the responsibilities of the crown, dreaming of an unremarkable life. But when her beloved father is found dead, she's thrust into power, suddenly the queen of a surprisingly unstable kingdom. What's more, Hesina believes that her father was murdered—and that the killer is someone close to her. Determined to find her father's killer, Hesina does something desperate: she enlists the aid of a soothsayer—a treasonous act, since magic was outlawed centuries ago. With the future of Yan at stake, can Hesina find justice for her father? Or will the cost be too high?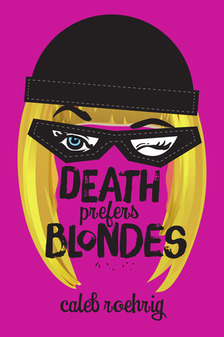 13. Death Prefers Blondes by Caleb Roehrig
Why You'll Love It: We were lucky enough to share an excerpt from Caleb Roehrig's latest novel back in January, kicking off the year right. The story of a socialite teen who moonlights as a thief, this inclusive story boasts high stakes and big thrills from one of YA's brightest stars.
For Fans of: Lamar Giles and Kara Thomas
Description: Teenage socialite Margo Manning leads a dangerous double life. By day, she dodges the paparazzi while soaking up California sunshine. By night, however, she dodges security cameras and armed guards, pulling off high-stakes cat burglaries with a team of flamboyant young men. In and out of disguise, she's in all the headlines. But then Margo's personal life takes a dark turn, and a job to end all jobs lands her crew in deadly peril. Overnight, everything she's ever counted on is put at risk. Can one rebel heiress and four kickboxing drag queens withstand the slings and arrows of truly outrageous fortune? Or will a mounting sea of troubles end them—for good?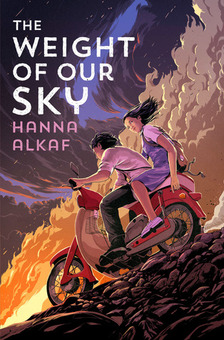 12. The Weight of Our Sky by Hanna Alkaf
Why You'll Love It: You've never read a YA novel quite like this one. Set during the race riots in 1969 Malaysia, it's a stunning piece of literary fiction. The Weight of Our Sky not only tells a powerful story of resilience and friendship but also paints a picture of a turbulent time.
For Fans of: Stacey Lee and Gene Luen Yang
Description: Unlike other 16-year-olds, Melati Ahmad believes that she harbors a djinn inside her, one who threatens her with horrific images of her mother's death unless she adheres to an elaborate ritual of counting and tapping to keep him satisfied. But there are things that Melati can't protect her mother from. On the evening of May 13th, 1969, racial tensions in her home city of Kuala Lumpur boil over. The Chinese and Malays are at war, and Mel and her mother become separated by a city in flames. With a 24-hour curfew in place and all lines of communication down, it will take the help of a Chinese boy named Vincent and all of the courage in Melati's arsenal to overcome the violence on the streets, her own prejudices and her djinn's surging power to make it back to the one person she can't risk losing.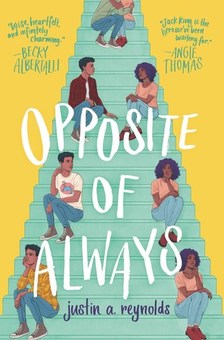 11. Opposite of Always by Justin A. Reynolds
Why You'll Love It: Justin A. Reynolds' debut is a time travel-esque novel that's less about going back in time and more about the relationships being explored. This genre-blending story of first love is utterly unique and will capture your entire heart.
For Fans of: Lauren Oliver and Brandy Colbert
Description: When Jack and Kate meet at a party, bonding until sunrise over their mutual love of Froot Loops and their favorite flicks, Jack knows he's falling—hard. Soon she's meeting his best friends, Jillian and Franny, and Kate wins them over as easily as she did Jack. Then Kate dies. But Kate's death sends Jack back to the beginning, the moment they first meet, and Kate's there again. Jack isn't sure if he's losing his mind, but if he has a chance to prevent Kate's death, he'll take it. However, Jack will learn that his actions are not without consequences. When one choice turns deadly for someone else, he has to figure out what he's willing to do to save the people he loves.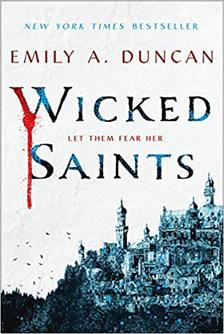 10. Wicked Saints by Emily A. Duncan
Why You'll Love It: This broody, bloody and thrilling novel reads like a heavy metal song. And it's the first book in a trilogy (you can read an excerpt from the second book here)! You will want to devour everything else this blistering new talent writes.
For Fans of: Leigh Bardugo
Description: A girl who can speak to gods must save her people without destroying herself. A prince in danger must decide who to trust. A boy with a monstrous secret waits in the wings. Together, they must assassinate the king. In a centuries-long war where beauty and brutality meet, their three paths entwine in a shadowy world of spilled blood and mysterious saints, where a forbidden romance threatens to tip the scales between dark and light.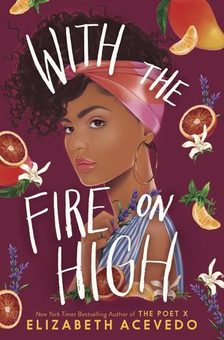 9. With the Fire on High by Elizabeth Acevedo
Why You'll Love It: Elizabeth Acevedo's debut, The Poet X, took the publishing world by storm and won the National Book Award. Her second book is a stunning delight, delivering more of her fierce writing in easy-to-devour chapters. Featuring a teen mother with big dreams, it's impossible to put down.
For Fans of: Brandy Colbert, Jason Reynolds and Laurie Halse Anderson
Description: With her daughter to care for and her abuela to help support, high school senior Emoni Santiago has to make the tough decisions and do what must be done. The one place she can let her responsibilities go is in the kitchen, where she adds a little something magical to everything she cooks, turning her food into straight-up goodness. Still, she knows she doesn't have enough time for her school's new culinary arts class, doesn't have the money for the class's trip to Spain and shouldn't still be dreaming of someday working in a real kitchen. But even with all the rules she has for her life—and all the rules everyone expects her to play by—once Emoni starts cooking, her only real choice is to let her talent break free.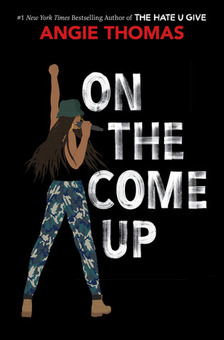 8. On the Come Up by Angie Thomas
Why You'll Love It: The second novel from Angie Thomas, author of the absolute phenomenon The Hate U Give, is finally here! On the Come Up tackles everything from music to family to supporting those we love through the art we create. Get. This. Book.
For Fans of: Tiffany Jackson and Brandy Colbert
Description: Sixteen-year-old Bri wants to be one of the greatest rappers of all time. As the daughter of an underground hip hop legend who died right before he hit big, Bri's got massive shoes to fill. But it's hard to get your come up when you're labeled a hoodlum at school, and your fridge at home is empty after your mom loses her job. So Bri pours her anger and frustration into her first song, which goes viral…for all the wrong reasons. She soon finds herself at the center of a controversy, portrayed by the media as more menace than MC. But with an eviction notice staring her family down, Bri doesn't just want to make it—she has to.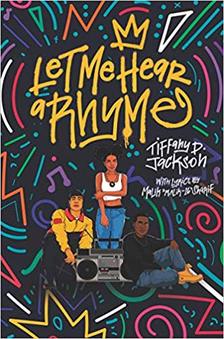 7. Let Me Hear a Rhyme by Tiffany D. Jackson
Why You'll Love It: When a murdered teen's friends release his music, they watch as his songs thrust him into the spotlight. Only he's not around to celebrate it. A novel of music, loss and friendship, Tiffany D. Jackson's Let Me Hear a Rhyme is a powerful novel worth digging into.
For Fans of: Nic Stone, Angie Thomas and Jay Coles
Description: Quadir and Jarrell don't want their best friend Steph's tracks to be forgotten after he's killed—not when his beats could turn any Bed-Stuy corner into a celebration, not after years of having each other's backs. Enlisting the help of Steph's younger sister, Jasmine, Quadir and Jarrell come up with a plan to promote Steph's music under a new rap name: The Architect. Soon, his mixtape catches the attention of a hotheaded music rep and the trio must race to prove Steph's talent from beyond the grave. And with everything riding on Steph's fame, together they need to decide what they stand for before they lose everything they've worked so hard to hold on to—including each other.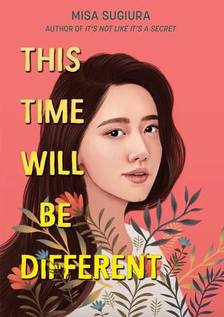 6. This Time Will Be Different by Misa Sugiura
Why You'll Love It: Misa Sugiura's powerful novel digs into the history of Japanese Americans being forced into internment camps during World War II. This Time Will Be Different explores this period with tons of heart, making for one of the best reads of 2019.
For Fans of: Samira Ahmed and Caroline Tung Richmond
Description: Seventeen-year-old CJ never lived up to her mom's type A ambition, and she's perfectly happy just helping her aunt, Hannah, at their family's flower shop. She doesn't buy into Hannah's romantic ideas about flowers and their hidden meanings, but when it comes to arranging the perfect bouquet, CJ discovers a knack she never knew she had. Then her mom decides to sell the shop—to the family who swindled CJ's grandparents when thousands of Japanese Americans were sent to internment camps during WWII. Soon a rift threatens to splinter CJ's family, friends and their entire Northern California community; and for the first time, CJ has found something she wants to fight for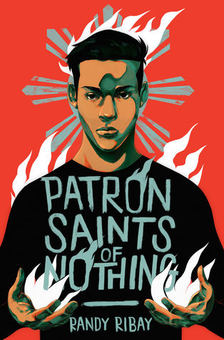 5. Patron Saints of Nothing by Randy Ribay
Why You'll Love It: Every single Randy Ribay novel, from his gorgeous and geeky tale of friendship (An Infinite Number of Parallel Universes) to his story of sports and privilege (When the Shot Drops), is worth devouring. And his latest is yet another stunning piece of prose begging to be inhaled.
For Fans of: Jason Reynolds and Erin Entrada Kelly
Description: Jay Reguero plans to spend the last semester of his senior year playing videogames before heading to the University of Michigan in the fall. But when he discovers that his Filipino cousin Jun was murdered as part of President Duterte's war on drugs, and no one in the family wants to talk about what happened, Jay travels to the Philippines to find out the real story. Hoping to uncover more about Jun and the events that led to his death, Jay is forced to reckon with the many sides of his cousin before he can face the whole horrible truth—and the part he played in it.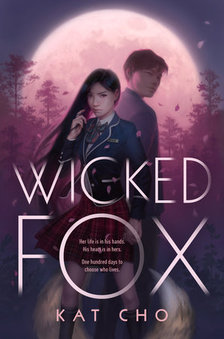 4. Wicked Fox by Kat Cho
Why You'll Love It: Easily one of the most stunning books of the year, Kat Cho's novel of magic and murder is completely unique. You don't want to miss this enthralling, must-read tale.
For Fans of: Julie C. Dao and Cindy Pon
Description: Eighteen-year-old Gu Miyoung has a secret—she's a gumiho, a nine-tailed fox who must devour the energy of men in order to survive. After feeding one full moon, Miyoung crosses paths with Jihoon, a human boy, being attacked by a goblin deep in the forest. Against her better judgment, she violates the rules of survival to rescue the boy, losing her fox bead—her gumiho soul—in the process. With murderous forces lurking in the background, Miyoung and Jihoon develop a tenuous friendship that blossoms into something more. But when a young shaman tries to reunite Miyoung with her bead, the consequences are disastrous…forcing Miyoung to choose between her immortal life and Jihoon's.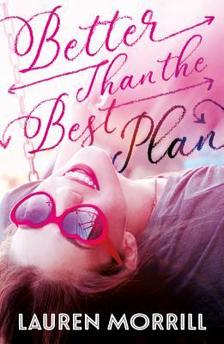 3. Better Than the Best Plan by Lauren Morrill
Why You'll Love It: Lauren Morrill has a gift for writing delightful rom-coms, but her latest novel takes a bit of a different direction by exploring the foster care system. With the amount of warmth Morrill infuses into every single one of her stories, Better Than the Best Plan is yet another book you'll love.
For Fans of: Stephanie Perkins and Lauren Gibaldi
Description: It's the last day of junior year, and 17-year-old Ritzy is pretty sure she has a great plan. Summer job—check. Hang with friends at the beach—check. Keep looking after herself as she's been doing since her mom bailed to follow her bliss—check. But after someone reports that Ritzy is living alone, a social worker shows up and puts her into foster care. That's surprise enough. Even more surprising? Ritzy has been in foster care before, as an infant, and the woman who cared for her then takes her in again. But maybe the greatest surprise of all for Ritzy is that living with her foster mother, Kristin, in Kristin's gorgeous house, isn't all that bad. And neither is the cute, friendly boy next door. When Ritzy's old life catches up with her new one, she has some decisions to make. Can she plan for the worst, but still hope for the best?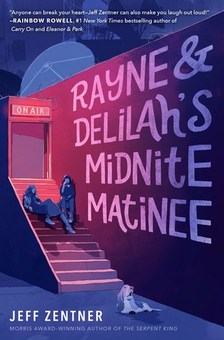 2. Rayne & Delilah's Midnite Matinee by Jeff Zentner
Why You'll Love It: Goodness, there's so much to adore in this quirky novel about friendship, family and changing dreams. Jeff Zentner's first two novels (The Serpent King and Goodbye Days) delivered delightful splashes of humor, and his latest cranks that up with joy and romance…as well as his trademark moments of heartbreak.
For Fans of: Bryan Bliss and John Green
Description: Every Friday night, best friends Delia and Josie host the campy creature feature show Midnite Matinee on the local cable station TV Six. But with the end of senior year quickly approaching, the girls face tough decisions about their futures. Josie has been dreading graduation, as she tries to decide whether to leave for a big university and chase her dream career in mainstream TV. And Delia is hoping her dad, who loves scary movies and abandoned the family years ago, will want to be a part of her life again if Midnite Matinee becomes a hit. As the tug-of-war between growing up and growing apart tests the bonds of their friendship, Josie and Delia start to realize that an uncertain future can be both monstrous…and momentous.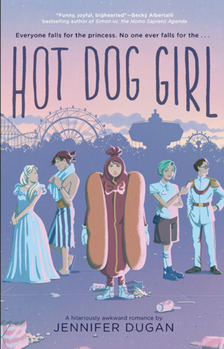 1. Hot Dog Girl by Jennifer Dugan
Why You'll Love It: As hilarious as the title suggests, Jennifer Dugan's Hot Dog Girl is a novel full of nostalgia, warmth and heart. Pick this one up for 2019's most charming, entertaining read.
For Fans of: Becky Albertalli and Amy Spalding
Description: Elouise (Lou) Parker is determined to have the absolute best, most impossibly epic summer of her life. There are just a few things standing in her way:
1. She's landed a job at Magic Castle Playland…as a giant dancing hot dog.
2. Her crush, the dreamy Diving Pirate Nick, already has a girlfriend, who is literally the Princess of the park. But Lou's never liked anyone, guy or otherwise, this much before, and now she wants a chance at her own happily ever after.
3. Her best friend, Seeley, the carousel operator, who's always been up for anything, suddenly isn't when it comes to Lou's quest to set her up with the perfect girl or Lou's scheme to get close to Nick.
4. And it turns out that this will be their last summer at Magic Castle Playland—ever—unless she can find a way to stop it from closing.

The second half of 2019 is shaping up to be absolutely incredible. From hotly anticipated debuts by Mara Rutherford (A Crown of Coral and Pearl), Camryn Garrett (Full Disclosure), London Shah (The Light at the Bottom of the World) and Brittney Morris (Slay) to novels from YA favorites like Brandy Colbert (The Revolution of Birdie Randolph), Zoraida Cordova (Incendiary) and Gloria Chao (Our Wayward Fate), upcoming YA releases prove 2019 isn't finished with us yet.
And if you're looking for more reading recommendations? Check out our lists of the best novels, best nonfiction books, best audiobooks and best book covers of 2019 so far.