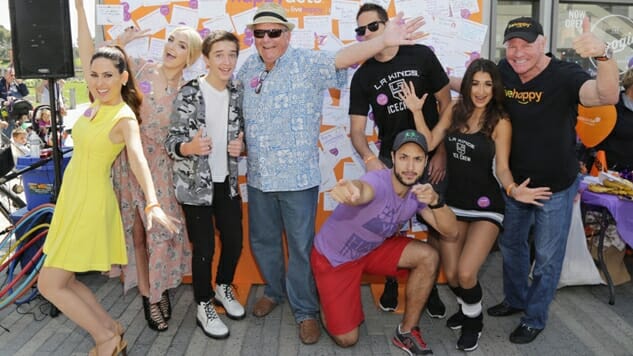 Like Glassdoor, kununu is a company centered around letting employees review their employers, and that insight is then shared with prospective employees. Their database consists of over 300,000 verified reviews on over 60,000 companies collected since March 2016. kununu shared their Quarterly Insights Report with Paste, which comprises over 25,000 reviews from January 1, 2017 to March 31, 2017. These reviews rate each company's performance over 18 categories on a 1 to 5-star scale. Those categories are the following.


So, based off those metrics, here are the 10 happiest states for employees in 2017.
1. Idaho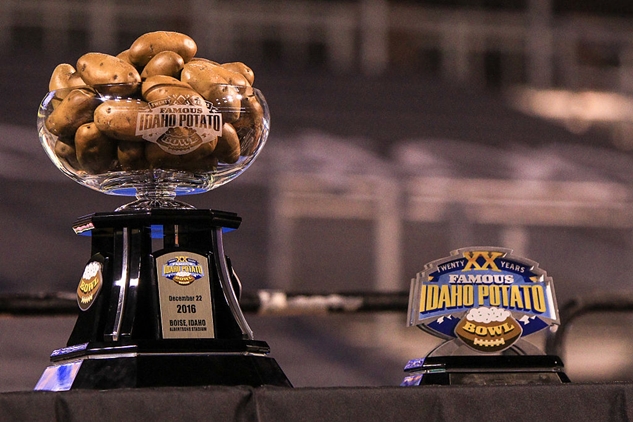 Photo by Loren Orr/Getty
This state is about more than just potatoes, as a wide range of companies like ProService, Dart Container (makers of the famed red solo cup) and the Lee Pesky Learning Center all have five star ratings—among many others.
2. Maine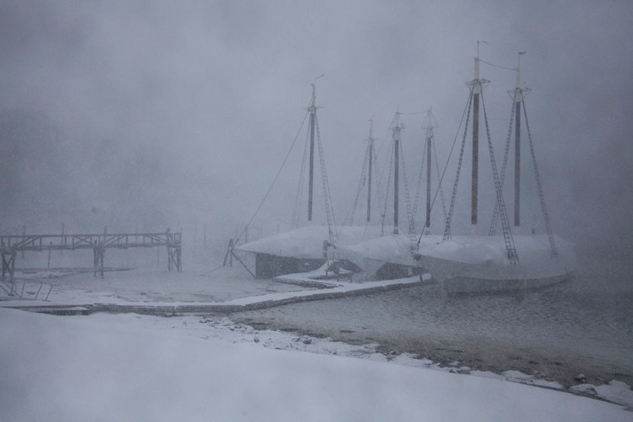 Photo by Sarah Rice/Getty
Despite the bleak weather that our northernmost contiguous state experiences, there are still plenty of reasons for workers to feel optimistic, as employers like Leatherman Tool Group and the Portsmouth Naval Shipyard are highly rated companies that also align with the state's outdoorsy culture.
3. Utah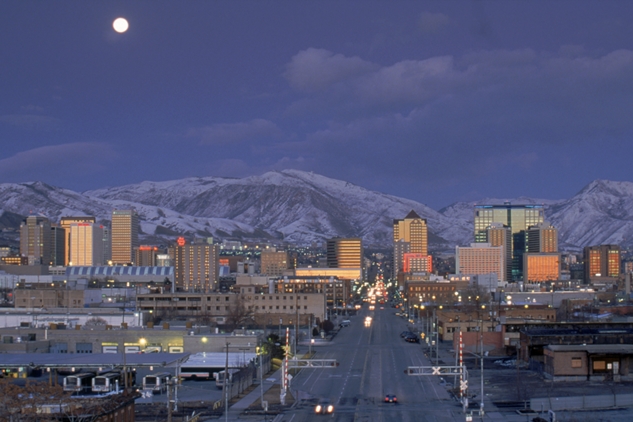 Photo by Brian Bahr/Getty
When you think of Utah, you probably think of the Mormon Church, but the state has so much more to offer than just being the hub of one branch of Christianity. It has been referred to as the "Next Silicon Valley," and highly rated companies like CaptionCall, Vivint and Arup Laboratories no-doubt have a hand in that.
4. Louisiana

Photo by Jonathan Bachman/Getty
There is so much more to this state than just the famed Bourbon Street in New Orleans, and working for the state itself has shown to be an enjoyable experience—as the Agricultural & Mechanical College at Louisiana State University and the State of Louisiana's headquarters in Baton Rouge are two of the most highly rated employers on the site.
5. Kentucky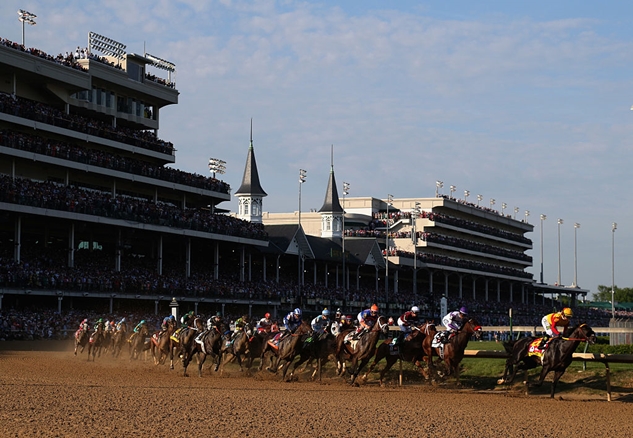 Photo by Rob Carr/Getty
Big cities like New York and San Francisco get all the pub, but this data shows that the happiest employees reside in smaller towns like Bowling Green—and companies like vector art dealer Vecteezy have a hand in that.
6. Washington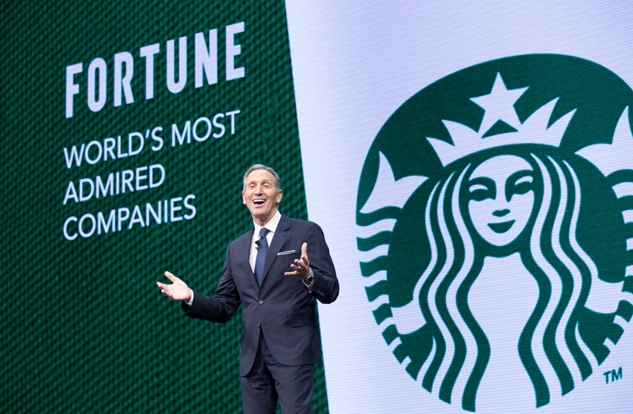 Photo by Stephen Brashear/Getty
Starbucks' reputation for being a great company to work for isn't just due to the efforts of their PR department, as it is one of the most-reviewed companies in the state and it still receives praise from their employees.
7. Virginia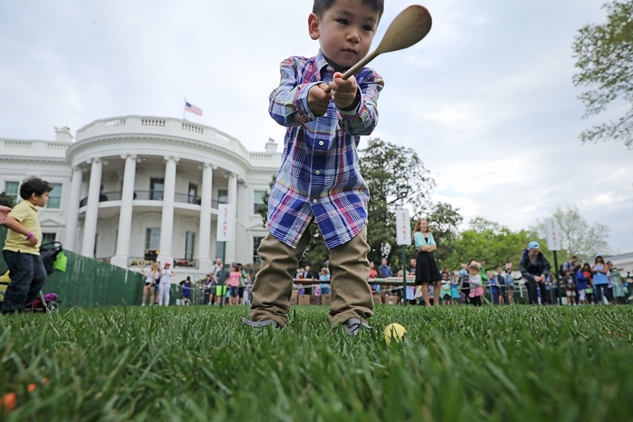 Photo by Chip Somodevilla/Getty
Our nation's capital is nestled in the northernmost part of one of the 13 original colonies, and this state is home to plenty of government jobs. Despite the government's reputation for being a poor work environment, this data shows that people enjoy working at places like the Defense Logistics Agency, the US Patent & Trademark Office and Booz Allen Hamilton—although the latter's most famed employee, Edward Snowden, may have a differing opinion to the reviewers on kununu.
8. Minnesota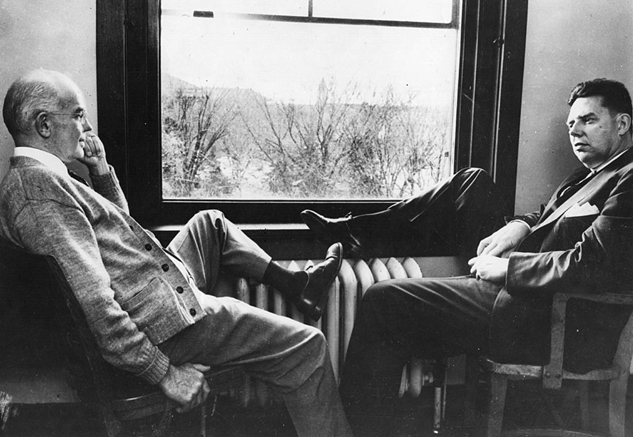 Photo by Keystone/Getty
The image above is of Nobel prize-winning doctors Edward Calvin Kendall (left) and Philip Showalter Hench at the famed Mayo Clinic, which receives high praise from former employees. Minnesota is a hidden hub for health care, as United Health Care and Ridgeview Medical Center also receive positive grades from their employees.
9. Arizona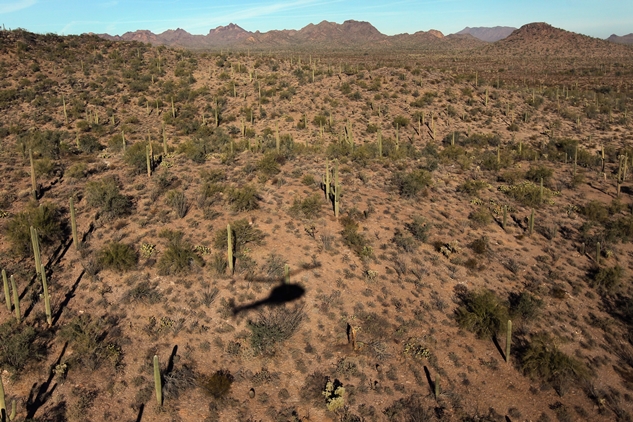 Photo by John Moore/Getty
America's sixth largest state is filled with desert, but that does not mean that it is a similarly desolate place to work. Like Louisiana, the state has highly rated workplaces, as the University of Arizona, Pima County and Arizona State University account for a sizable chunk of the happiness that placed them on this list.
10. New Hampshire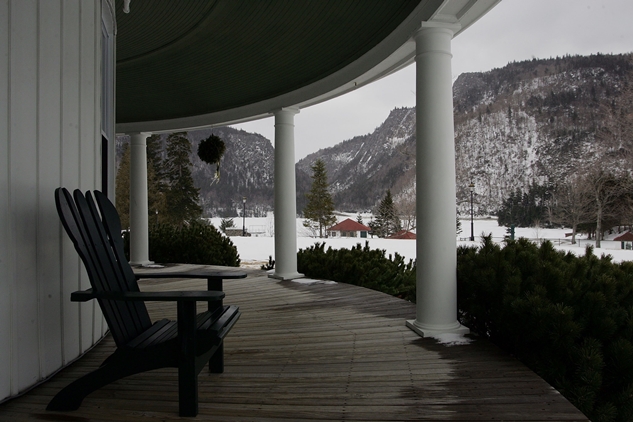 Photo by Joe Raedle/Getty
The state that pledges to "Live Free or Die" rounds out the top 10. Boston is the health care capital of America and probably the world, and New Hampshire has inserted itself into that orbit, as companies like Vapotherm, Northern Human Services and the non-profit Becket Family of Services all receive high marks from their employees.
Jacob Weindling is Paste's business and media editor, as well as a staff writer for politics. Follow him on Twitter at @Jakeweindling.