When it was announced that Stephen Colbert would inherit Late Show and Trevor Noah would take over The Daily Show, there inevitably arose questions about gender. Why, during a time when female comedians are making such big waves, do we still have such a male dominated landscape during the late-night hours? Sure there are the outliers like Chelsea Handler's work at E! and Samantha Bee's upcoming late-night show on TBS, but they are but two exceptions. Women and hosting duties tend to take place during daytime hours, from shows like The View or The Fab Life to Ellen.
Where network television pushes the bounds about women and late-night is on the revamped version of The Muppets, of all places. ABC did what network television has been unable to do since Fox gave Joan Rivers her own show in the 1980s: Put a woman in charge. Miss Piggy rules the roost on her late-night talk show Up Late with Miss Piggy, which got us thinking about the female comedians we would love to see with their own network late-night talk show. Here are 11 women who would shine in late-night, in no specific order.
Elizabeth Banks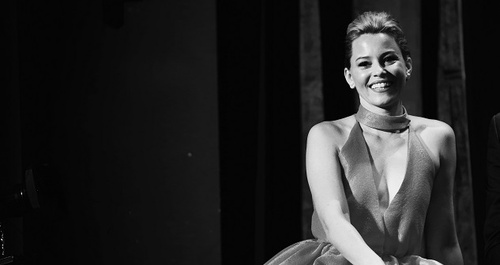 Photo by Vittorio Zunino Celloto / Getty Images
Yes, Banks has a stellar film career going for her. But if she ever grew tired of making people laugh in comedies like Netflix's reboot of Wet Hot American Summer or ruling behind the camera by directing Pitch Perfect 2 then late-night could really benefit from her presence. Not only does she have a remarkable ability to oscillate between comedic and more dramatic roles, but she'd also know exactly how to win the next day "clip war" that has overtaken late-night.
Melissa McCarthy
Again, like Banks, McCarthy might not seem to immediately fit in the air of late-night thanks to her box office dominance and her starring role in Mike and Molly. That doesn't mean McCarthy couldn't one day work well in that landscape, though, bringing a warmth and joy to her zany and quirky comedic style that would fit in well with "rivals" like Colbert and Kimmel. McCarthy shines when she grounds her comedic roles with a dramatic edge, and that kind of talent would go far when hosting and swapping tales with celebrity guests.
Maya Rudolph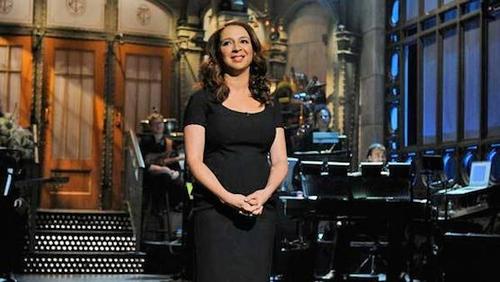 Rudolph's got the sketch experience, the variety show experience, and she even played daytime talk show host Ava Alexander on former sitcom Up All Night. In short, she's definitely got the foundation necessary to make a successful transition to late-night. Moreover, she's got the kind of accommodating personality needed to make celebrities feel at home, but she'd be just as quick to jump up and join a band in their performance or mount some memorably hilarious bits.
Amy Sedaris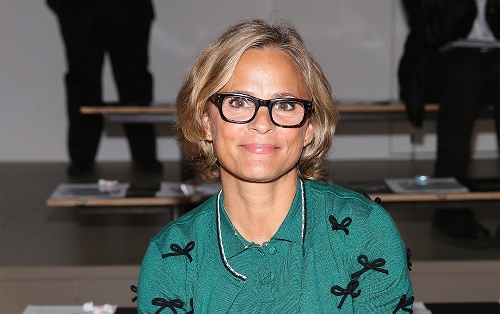 Photo by Mireya Acierto / Getty Images
If her co-star in Strangers with Candy Stephen Colbert can rise to rule CBS then why not Sedaris? She already has lots of late-night experience as one of Letterman's favorite regular guests. Although she's flown under the radar of late, the comedian has a biting wit about her that would do quite well in the 11:35 or even 12:35 time slot. Plus, audiences would (hopefully) get the bonus of her famous brother, writer David Sedaris, showing up to take part in the fun. Can't you just envision "A Very Sedaris Thanksgiving" becoming a must-see bit?
Aidy Bryant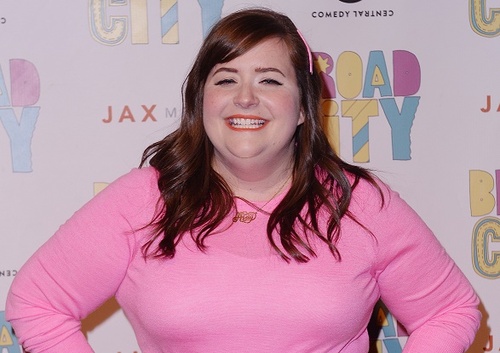 Photo by Stephen Lovekin / Getty Images
Historically late-night has shown that older personalities tend to do better, especially at the 11:35 PM slot. It's almost unheard of for somebody younger than 30 to be put in charge of these kinds of shows. So the twentysomething comedian Bryant may not be an ideal fit just yet, but with a bit more time she could really grow into her own for such a responsibility. She's become one of the standout faces in the less than mediocre past few seasons on SNL, and with her brand of outrageous comedy and take-no-prisoners attitude she could easily wear all the hats a host must to succeed.
Allison Janney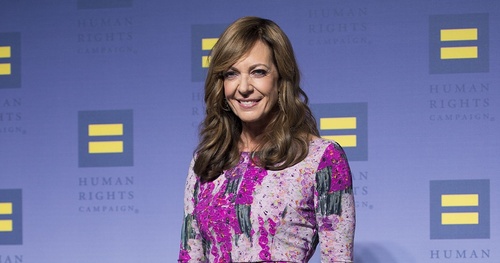 Photo by Leigh Vogel / Getty Images
Think "female comedian" and Janney's name might not immediately come to mind thanks to the more dramatic roles she's played over her acting career, but if her time on Mom has proven anything, it's that she's got the comedic chops necessary to get laughs. But that's not the only job late-night hosts have, which is why her sharp, inquisitive nature would bring a refreshing air to everything from interviews to the opening monologue.
Rashida Jones
If we're talking dream team then let's think about Jones. Yes, she's doing marvelous things between acting, producing, writing and more, but her presence on late-night would really be something else. Not only would the Harvard graduate bring a more intellectual air when it comes to interviews and discussions, but her comedic skills and singing ability would provide her with endless talent to dazzle audiences and next-day clip viewers.
Sarah Silverman
If her ex-boyfriend Jimmy Kimmel can transition from being a man-joke centered comedian to the everyman of late-night, then why can't Silverman find an equal home there? The comedian turned actress has shown off a growing ability to play drama thanks to her turns in Take This Waltz and I Smile Back. That's not to say the host should be overly serious, but Silverman can clearly bring a deeper weight to hosting that sits in equal measure with her lighter and sillier moments.
Tina Fey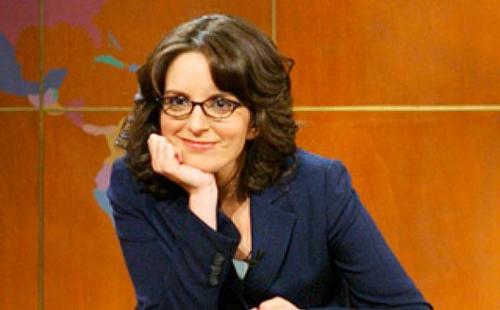 Perhaps the most obvious name on this list, there were rumors circulating that Fey would be the one to tap should networks ever get it together and offer a spot to women on late-night. Fey already has the desk chops thanks to her time on SNL's Weekend Update and she knows how to deal with big egos, which can only help when it comes to the interview portion of the show. Plus, you know, her acerbic yet intelligent comedic brand seems on par with the other kind of names currently doing late-night hosting duties.
Mo'Nique
This stand-up veteran has the experience, with a talk show that ran for two years on BET. She's also won an Oscar for Precious, something nobody else on this list can say. Winning an Oscar isn't traditionally a stepping stone to hosting talk shows, but in a sign of how hard it is to find work for middle-aged actresses (especially black ones), she's only appeared in three movies since her win, one of which was an HBO original. A late-night show hosted by Mo'Nique wouldn't feel anything like any other talk show currently in late-night, and that alone could make it a success.
Amy Poehler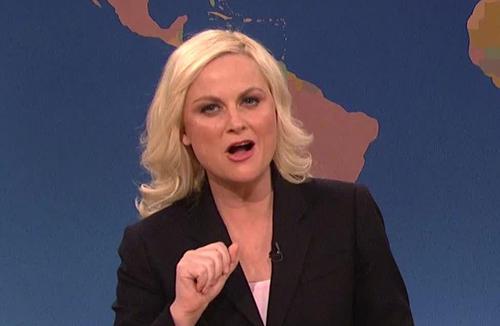 I mean, we had to put her on here, right? Like Fey, she's a Weekend Update Hall of Famer. She can be as cutting and intelligent as Fey, but also can easily channel a more manic and playful charm not too dissimilar from Conan O'Brien's (whose original NBC show she appeared on irregularly throughout the '90s). Her deep experience in improv would probably make her a great interviewer and might even lead to a show focused less on cutesy viral videos than on the sort of absurd sketches and remote bits favored by Letterman and O'Brien. From a comedy perspective, she's probably the most qualified name on this list.
---
Amanda Wicks is a freelance writer specializing in comedy and music. Follow her on Twitter @aawicks.