Like any art form, comedy is incredibly difficult but seems effortless when executed to perfection. So how do all of your favorite comedy writers and performers do it? The deceptively simple answer is that, like any other trade, comedy requires training. Most professional comedians have been making their friends laugh their whole lives, but to make an entire nation laugh on TV or in film, the raw ability to get a smile out of someone needs to be honed into a craft. Stand-ups can only refine their chops by getting out on stage over and over again, but if you're going to be playing off fellow comedians and improvising, you need a lesson from some of the masters.
Below is a handy list of some of the nation's most renowned comedy schools and training centers, all of which have produced more than a few of the most recognizable funny people working today.
1. The Second City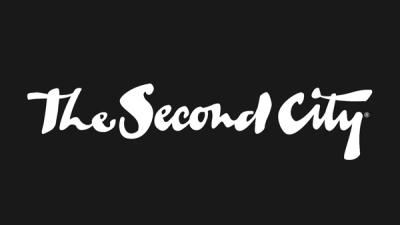 Locations: Chicago, Toronto, Los Angeles
Website: www.secondcity.com
Famous Alumni: Gilda Radner, Bill Murray, John Belushi, Mike Myers, Bob Odenkirk, Adam McKay, Steve Carrell, Stephen Colbert and many, many more
Boasting "50 years of funny," Second City is one of comedy's most hallowed institutions. Founded in 1959, it has served as a farm league for SNL ever since the show's inaugural class, and SC troupes regularly tour the country performing improv. Second City focuses on the relationship between performers and how characters interact with each other based on the strong points of view they actively cultivate. The sketches are often timely or political—part of why SNL might love them so much—and are often derived from raw improvised material through a process of refining, "re-improvisation," and the eventual production of a fully mounted sketch show.
2. Improv Olympic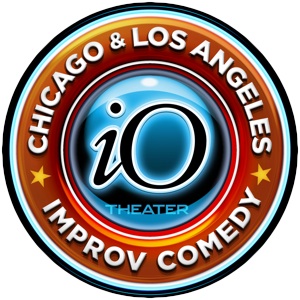 Locations: Chicago, Los Angeles
Website: www.ioimprov.com
Famous Alumni: Chris Farley, Tina Fey, Seth Myers, Andy Richter, Jason Sudeikis
Founded by iconoclast gurus Del Close and Charna Halpern in 1981, the Improv Olympic (or iO) is the home of the Harold, one of the most well known and adopted improv forms involving abstract openings, repetition of comedic themes and ideas and a sense of connection and group play. It's from this school that one of the most well-known books on comedy, Truth In Comedy, was born, and by reading it and taking classes at the iO you learn to focus on relationships and treat your scene partners like geniuses.
3. Upright Citizens Brigade

Locations: New York City, Los Angeles
Website: www.ucbtheatre.com
Famous Alumni: Bobby Moynihan, Jenny Slate, Paul Scheer
Matt Besser, Amy Poehler, Ian Roberts and Matt Walsh, otherwise known as the UCB 4, took the Harold and other Chicago fundamentals to New York, and eventually Los Angeles, with the Upright Citizens Brigade, promising a home to foster cutting edge and hip comedic talent. Offering cheap tickets for the most creatively unorthodox shows in town ($10 and under), the UCB Training Center focuses on discovering "the game" of a sketch or improv scene; in other words, the central comedic idea that drives a sketch. Earlier this year the Upright Citizens Brigade Comedy Improvisation Manual was released, allowing folks who have never done improv a glimpse inside the craft.
4. The Groundlings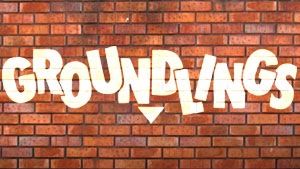 Locations: Los Angeles
Website: www.groundlings.com
Famous Alumni: Will Ferrell, Melissa McCarthy, Kristen Wiig
Founded in 1974 as a nonprofit organization, The Groundlings offers character-driven sketch and improv comedy that has a reputation for featuring bold choices, big personalities and strong points of view. With its emphasis on complete emotional commitment and focusing on your character rather than the story or game of a scene, The Groundlings has a reputation for being an actor's school. It's notoriously competitive and difficult to advance through, yet the bold performance skills one acquires makes it worth it.
5. The Peoples Improv Theater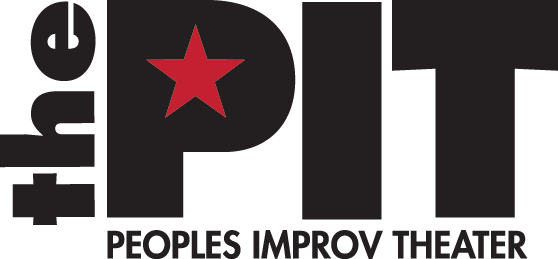 Locations: New York City
Website: www.thepit-nyc.com
Famous Alumni: Kristen Schaal, Kurt Braunholer, Ellie Kemper
Founded by iO and UCB-er Ali Farahnakian, the PIT prides itself on offering eclectic and welcoming classes that promise to dispel any anxieties or fears about performing and creating comedy (a "safe and nurturing environment", as their mission statement puts it). Improv classes start with such basics as "Level 0: The Joy Of Improv" and move all the way up to master classes. The school also offers several writing courses focused on practical and professional goals and achievements, including comedy writing for late night TV, writing for SNL, how to pitch and sell TV shows and sitcom writing.
6. ComedySportz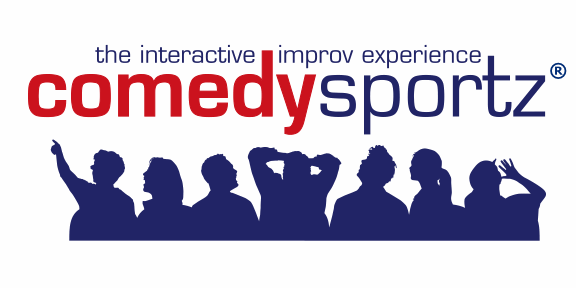 Locations: Across the world
Website: www.comedysportz.com
Famous Alumni: Wayne Brady, Jason Sudeikis, Dan Harmon
Founded in Milwaukee in 1984, ComedySportz advocates quick, punchy and clean short-form improv games that are structured for maximum audience accessibility (i.e. Whose Line Is It Anyway?). There are training centers all across the country, not just in big cities, and even in England and Germany. Classes are geared towards those who are interested in improving people skills and self-confidence in life in general, not just actors and comedians.
7. The Annoyance Theatre & Bar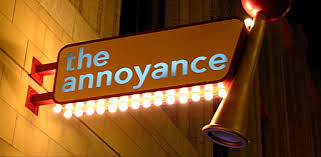 Locations: Chicago, New York City (just training center)
Website: www.annoyanceproductions.com
Famous Alumni: Vanessa Bayer, Jane Lynch, Jon Favreau
Mick Napier founded the Annoyance in 1987 with an eye on producing subversive, ironic,and utterly unique shows developed through improvisation (with notorious titles like "Coed Prison Sluts," "That Darned Antichrist" and, most famously, "The Real Live Brady Bunch"). Their classes promise a curriculum without any traditional improv rules, focusing on the individuals' rights to practice freedom of expression on the stage. As such, teachers promise highly individualized feedback to each student.
8. The Miles Stroth Workshop

Location: Los Angeles
Website: www.milesimprov.com
Famous Alumni: Heather Anne Campbell, Jimmy Carrane, Sam Brown
Whereas many schools favor a uniform curriculum advocating groupthink, The Miles Stroth Workshop (named after and founded by the Second City and iO performer and teacher Miles Stroth) allows individuals to shine as individuals by choosing teachers with diverse experiences and varying points of view. This means that each Miles Stroth class is a wholly unique experience. They also guarantee opportunities to perform and have the work seen—any students who completes the core improv classes may form a team and get stage time, and their sketch writing classes culminate in putting together a full sketch show with both live and filmed elements.