Aziz Ansari Announces New Spike Jonze-Directed Netflix Stand-up Special
Photo courtesy of Getty Images
Comedy
News
Aziz Ansari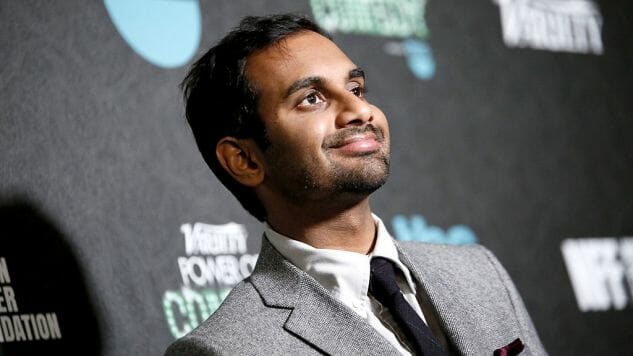 Aziz Ansari will return to Netflix in July with a new Spike Jonze-directed stand-up special titled Right Now.
Set to premiere on the platform on July 9, Right Now is the comedian's third special for the platform and follows 2015's Aziz Ansari: Live at Madison Square Garden. Ansari's stand-up specials also live alongside the two seasons of his Netflix original series Master of None.
The new special marks Ansari's first return to the screen after allegations of sexual misconduct arose in January 2018 after Babe.net published an article detailing an anonymous 23-year-old woman's account of her horrifying date with the comedian, who allegedly pressured the woman into sex despite repeated refusals and a clear lack of consent. In the article, the woman wrote: "I believe that I was taken advantage of by Aziz … It was by far the worst experience with a man I've ever had."
After issuing a statement and maintaining that their sexual activity "by all indications was completely consensual," the comedian took a brief hiatus before returning to performing in May 2018 and announcing an extensive international standup tour for spring 2019. The new Netflix special was filmed during a stop on the comedian's recent Road to Nowhere tour, which concluded in May.
According to an audience member at one of the shows, Ansari addresses the allegations made against him during the set.
Right Now will debut on July 9, but you can check out the special's first-look trailer Netflix released Monday below.