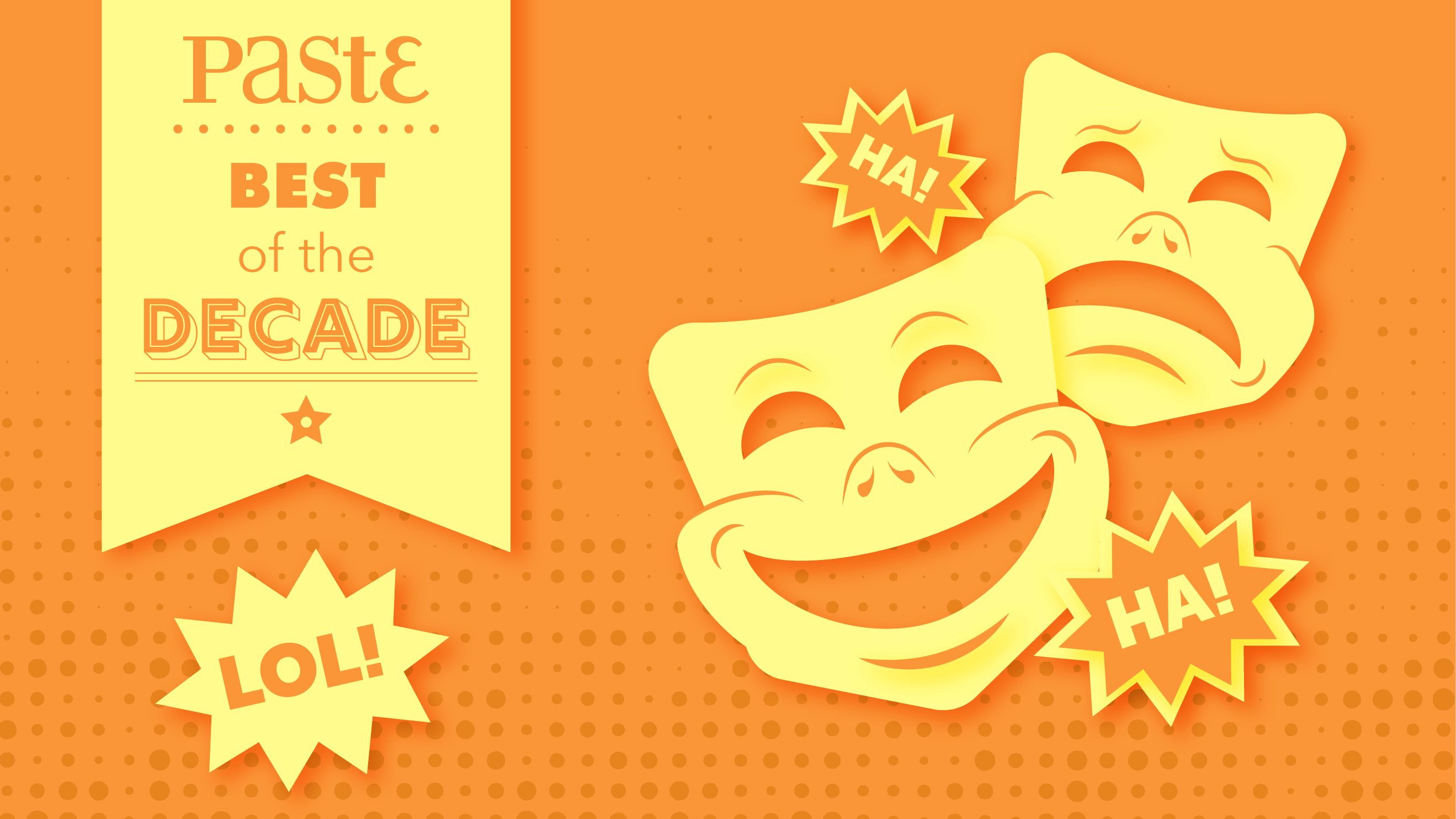 If the uncontrolled proliferation of TV outlets and social media sites gave us any joy this past decade, it's because of all the new opportunities for great comedy that swelled up in their wake. Never before has it been so easy not just to get your comedy in front of an audience, but to actually get paid at it—assuming you're able to convince a cable network nobody you know still has to give you a time slot, or cobble together enough YouTube followers to make a buck. More comedy equals more good comedy, no matter what your tastes are, and that was especially true with sketch comedy this decade. At the end of the 20th century you could count the number of genuinely funny and important sketch comedy shows in TV history on two hands; there were more than that this decade alone. Here are the 15 best of them, from aging institutions that can't die, to brilliant lights that flashed out fast on obscure cable channels.
15. Saturday Night Live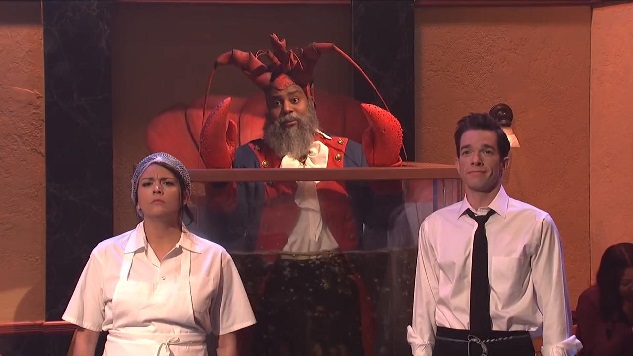 The venerable warhorse of sketch comedy started the decade with a long, slow comedown from its late '00s high, as one member of that cast after another left every season. The best sketches this decade either featured that cast—Bill Hader, Kristen Wiig, Andy Samberg, Jason Sudeikis, Fred Armisen, etc.—or are the more absurd bits of business that typically air late in an episode. Tim Robinson and Mike O'Brien were one-season highlights before being fired as cast members, and Kate McKinnon and Aidy Bryant have been the best of the new cast members added over the decade. Kenan Thompson remains the show's perpetual MVP, able to wring laughs out of a crowd with just a glance. The show's collapse came fast and hard, once it turned its political comedy into weekly stargazing contests with celebrity cameos. And of course having Donald Trump host in 2015 has always been unforgivable: it was already well-established that he was a hate-mongering bigot intentionally stoking division in a sham presidential campaign that was originally only undertaken to increase brand awareness of his name. That episode he hosted wasn't just as abjectly and purely unfunny as any SNL episode ever—it helped normalize him and his extreme rhetoric, and left a permanent stain on this now 44-year-old show.—Garrett Martin
---
14. Alternatino with Arturo Castro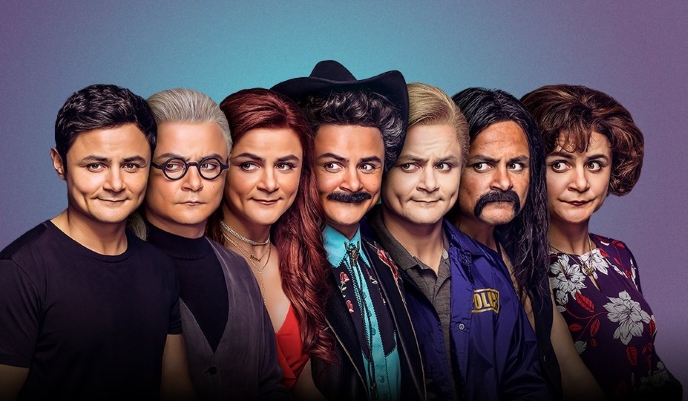 Arturo Castro from Broad City launched his sketch show on Comedy Central earlier this year, offering a sly, crooked, frequently funny look into what it means to be latinx in America today. There are some rough edges, and sketches that just don't quite work, but at its best Alternatino is a hilarious and unique entry into the sketch show pantheon, with a lot of room to grow in future seasons.—Garrett Martin
---
13. Friends of the People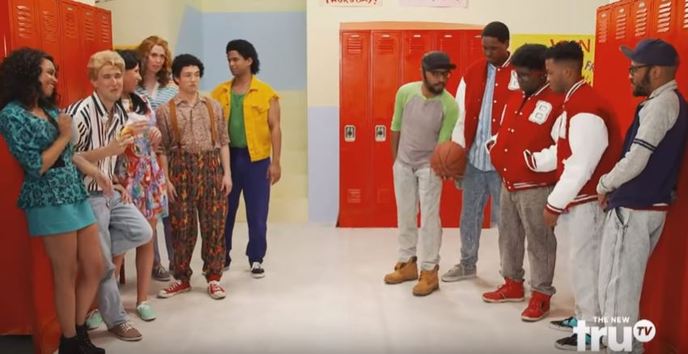 TruTV's short-lived sketch show was created by Kevin Barnett, a great stand-up comedian who tragically passed away far too soon in early 2019, and who also wrote for Broad City and The Carmichael Show, two of the best sitcoms of the '10s. On Friends of the People he was joined by a top cast of future stars, including Lil Rel Howery, Jermaine Fowler, the Lucas Brothers, and more. Its absurd sketches starred and were written by a cast largely made up of stand-up comedians who hadn't really worked together in a sketch or improv format before, but they meshed together well. As Paste's Ross Bernhardt wrote in 2015, it was "fun, fresh, and fast-paced. While there may not be one clear identity among the show, the common goal that they all had was to make something fun." Bernhardt was right: Friends of the People was very fun, indeed.—Garrett Martin
---
12. Kroll Show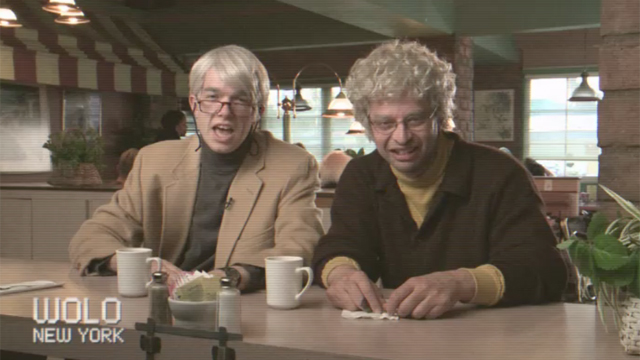 Looked at as one complete package, Kroll Show was entirely satisfying even if it didn't break much new ground along the way. What it did—and did well—was maintain a consistent tone and energy throughout. I would have liked to have seen it improve dramatically rather than just stay in one groove, but it never flagged. And you always got the impression that the people on screen were, as the title of this episode suggests, having an amazing experience making fun of the navel-gazing world of reality TV. It was fun while it lasted, Kroll Show.—Robert Ham
---
11. The Birthday Boys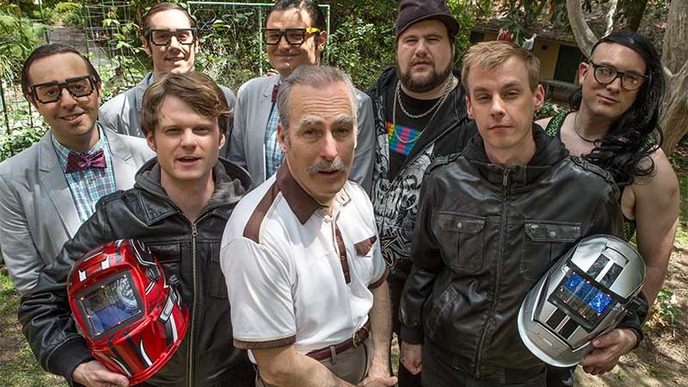 Photo by Chris Ragazzo, courtesy of IFC
IFC's decade-long commitment to cutting edge comedy has its share of misses. The Birthday Boys wasn't one of them, despite its weak ratings and short lifespan. This two-season wonder was produced by Bob Odenkirk, who's pretty much the Dylan, Waylon and Berry Gordy of sketch comedy, and who made recurring appearances throughout the show, and his influence was palpable. This seven-man crew specialized in absurd and closely observed refractions of pop culture, resulting in a show that shared the spirit of such sketch classics as Kids in the Hall, Monty Python's Flying Circus, and, yes, Mr. Show.—Garrett Martin
---
10. Comedy Bang! Bang!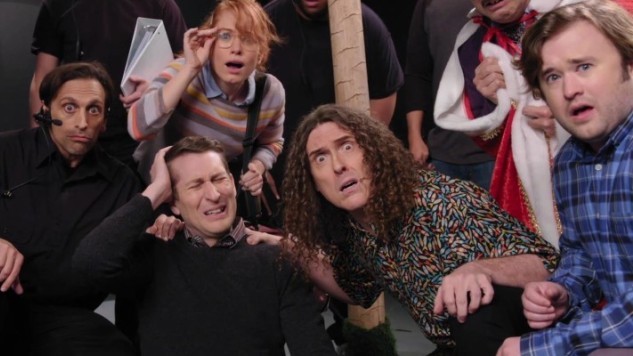 Scott Aukerman's long-running podcast had a good second life on IFC, the cable channel that has improbably become the go-to home for smart sketch comedy these last few years. Although regularly formatted as a talk show, Comedy Bang! Bang! regularly departed on surreal flights of fancy that only make sense in the context of a sketch show. And given that Aukerman, a former Mr. Show writer and all-around comic genius, is one of the foremost practitioners of sketch comedy over the last few decades, it makes sense that his show would have that spirit. With its talk show trappings, Comedy Bang! Bang! might look like a parody of entertainment "journalism" and the foibles of the pop culture industry, but it was always more interested in whatever absurd direction Aukerman and his writers wanted to go.—Garrett Martin
---
9. The Baroness Von Sketch Show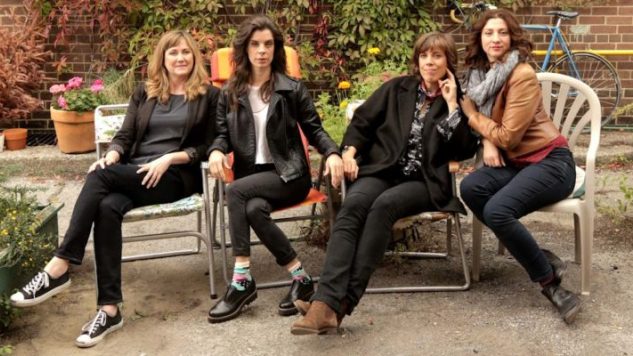 IFC has brought a tiny bit of joy into America by importing Canada's Baroness Von Sketch Show, a smart, female-fronted comedy that pokes holes in the mundane minutiae and unthinking pleasantries of modern life and examines the ways society views women's roles and relationships. An all-female troupe is a refreshing change from the traditionally dude-heavy world of sketch comedy, and it's all done with the kind of quiet confidence found in only the best sketch shows.—Garrett Martin
---
8. Adam Ruins Everything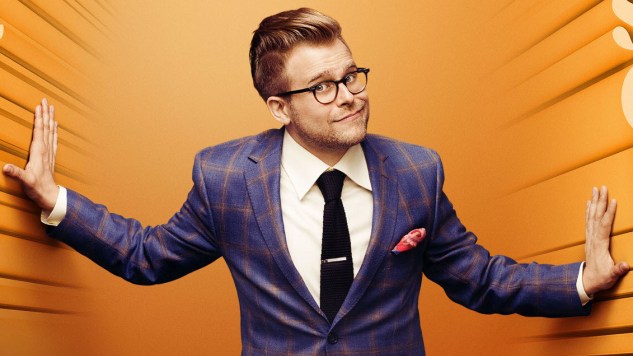 Adam Conover's explainer series isn't a traditional sketch show, but Conover's deep experience with sketch comedy informs so much of what his show does in every episode. Like Drunk History, Adam Ruins Everything uses sketch comedy as one aspect of a larger comedic concept, one that doesn't quite follow in the anarchic, pure sketch mold of Monty Python, Mr. Show or Kids in the Hall. That doesn't diminish how funny these sketches can be, of course—otherwise it wouldn't have made it onto this list.—Garrett Martin
---
7. W/ Bob & David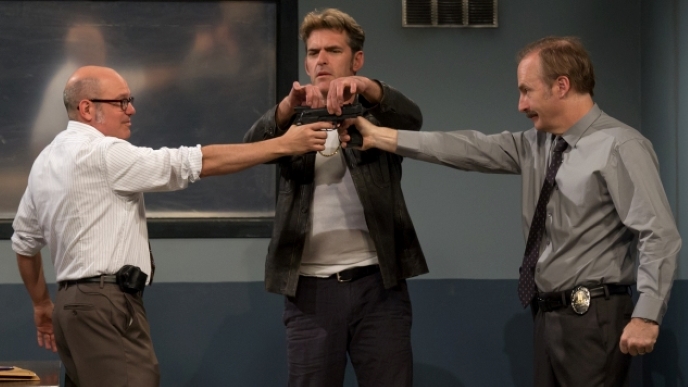 20 years after Mr. Show debuted on HBO, Bob Odenkirk and David Cross brought almost the entire crew back for four episodes of the new Netflix show W/ Bob & David. You could hardly tell any time had passed: after a shaky first episode, the new show's as brilliant and hilarious as Mr. Show. If it had more than four episodes, it'd probably be higher on this list.—Garrett Martin
---
6. Sherman's Showcase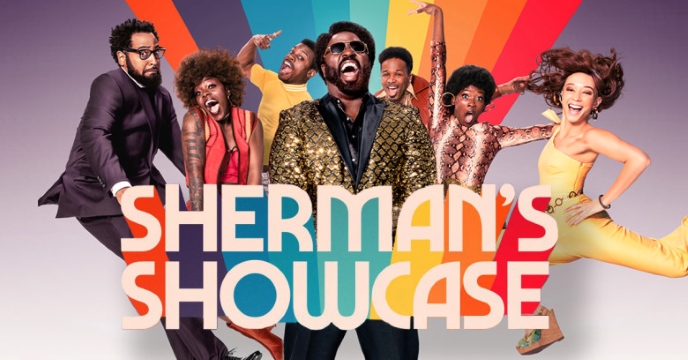 With Big TV dedicated to drowning all of us with more and more content, it's harder than ever to find the shows truly worth watching. So I can forgive you if you didn't already know that IFC's Sherman's Showcase is definitely one of them. This always fun and occasionally brilliant sketch show lovingly satirizes 50 years of black pop culture, from music to movies to TV. Framed as a "best of" DVD compilation of a long-running variety show in the mold of Soul Train and Solid Gold, Sherman's Showcase recently wrapped up its fantastic first season, and hopefully it won't be its last. A single episode can jump from being as hyper-specific as fellow IFC show Documentary Now, as with the sketch about the blatantly Prince-like musician Charade (played by Vic Mensa), to broader cultural parodies, like a series of ads starring Frederick Douglass as a celebrity pitchman. Not every sketch lands, Bashir Salahuddin and Diallo Riddle, who created and star in the show, and their writers have a surprisingly high batting average. Every episode has had at least one instant classic sketch, and usually more.—Garrett Martin
---
5. A Black Lady Sketch Show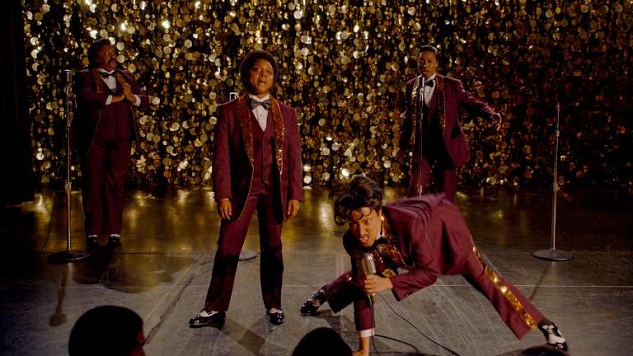 Created by Robin Thede, A Black Lady Sketch Show boasts Thede, Quinta Brunson, Ashley Nicole Black, and Gabrielle Dennis as its stars. It's the first-ever sketch comedy television series to exclusively star, be written by (with Lauren Ashley Smith serving as head writer as she did on The Rundown with Robin Thede), and directed by black women (Dime Davis). The series isn't just breaking ground because it's a black sketch show airing at the same time as another black sketch show (the aforementioned Sherman's Showcase: This type of thing just hasn't been done).
A Black Lady Sketch Show is very familiar for a contemporary sketch comedy series. Think Key & Peele or Portlandia: Each episode has its sketches that sometimes feature recurring characters or bits but, for the most part, are all separate from each other. That is, save for a running segment throughout the series featuring the foursome as heightened versions of themselves, dishing about everything from the (mostly true) fact that all Glee versions of songs are better than the original to what their bizarre turn-ons are to their hair regiments (which is quite important for a black woman, whether you're a character in a sketch show or not). These segments are ground zero for the show, providing much-needed breaks from the sketches themselves, while also telling an interesting story. They also provide a mission statement for the type of humor and thinking that this series aspires to.—LaToya Ferguson
---
4. Portlandia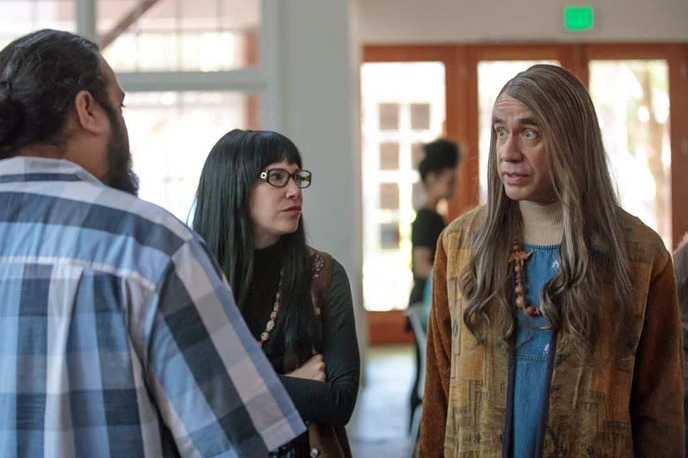 Carrie Brownstein and Fred Armisen's semi-loving send-up of Portland came to an end in 2018 after eight seasons, which is a long life for a sketch show. It might seem hard to stretch hipster jokes out for eight years, but the duo's keen eye for detail and extremely specific characters always elevated Portlandia beyond its apparent limitations. By the end their unique take on Portland had a history and character almost as deep and unique as the real city.—Garrett Martin
---
3. Inside Amy Schumer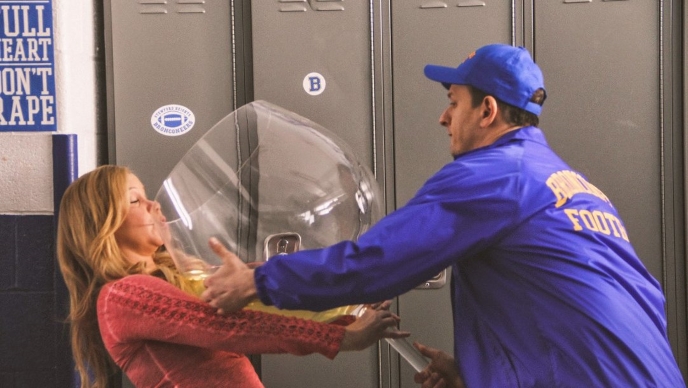 Schumer's Comedy Central show was one of the smartest, funniest, and most fearless sketch shows of the decade, highlighting the bullshit that women continue to have to deal with in society today with deep insight and brutal efficiency. Even fans of the show might've gotten annoyed at the ecstatic praise websites heaped on the latest best sketch ever every single week, but there's no denying that brilliant gems like "Last Fuckable Day," "Football Town Nights" and "I'm Sorry" tackled issues that most comedy shows would avoid with both great humor and great truth. And the episode-length sketch "12 Angry Men Inside Amy Schumer," where a murderer's row of guest actors deliberate beauty standards, was one of the best half-hours of television this decade.—Garrett Martin
---
I Think You Should Leave with Tim Robinson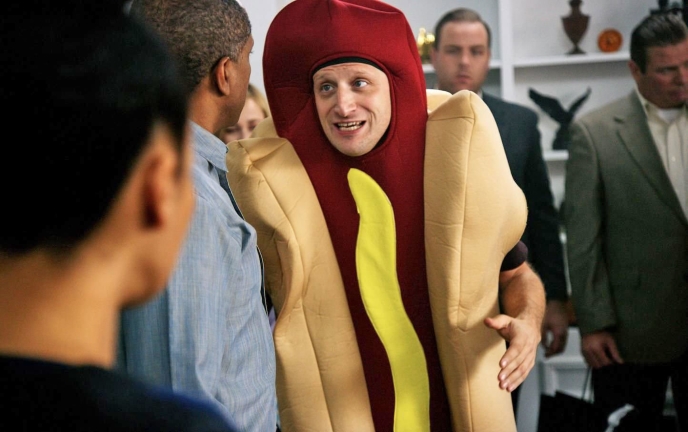 Tim Robinson is equally comfortable on either side of the camera—he's a fantastic sketch comedy writer who's just as good of a performer, and who has carved out a unique and immediately recognizable niche in both. He puts both skills to brilliant use in I Think You Should Leave with Tim Robinson. He's a master of embarrassment. His sketches tend to focus on two types of characters: people who tell small lies that grow larger and more obvious as they refuse to come clean, and people who are too irrational, confused or stubborn to understand what's happening—or refuse to understand because that would require admitting their own ignorance. This might sound like typical cringe comedy turf, but Robinson keeps it fresh by extending ideas behind all bounds of logic, resulting in characters or situations so utterly absurd that you won't even think of comparing them to such cringe comedy forefathers as Larry David or Ricky Gervais.—Garrett Martin
---
1. Key & Peele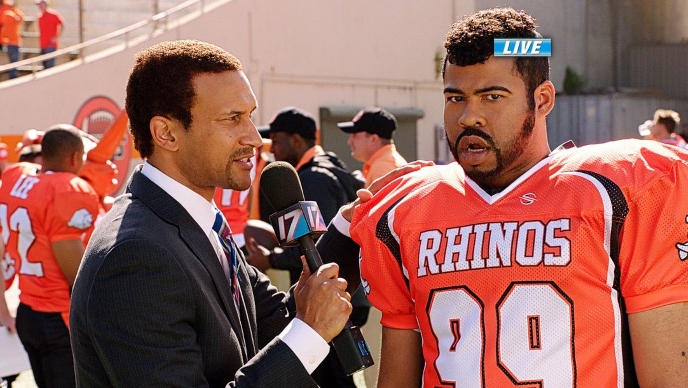 Courtesy of Comedy Central
Four years ago I predicted that society was going to feel the absence of Key & Peele and its brilliant commentary on America's racial climate. Little did I know that everything would only get steadily worse from that point on. It's a shame that we don't have Keegan-Michael Key and Jordan Peele navigating the depressing swamp of the Trump era with us, but at least they've both stayed busy since their Comedy Central show wrapped up. (And, uh, one of them somehow turned into the next Hitchcock and Serling?) Not every sketch was political, and not every sketch was a hit, but at their best Key and Peele hilariously attacked issues few other comedians or shows would dare to touch. They used comedy to become a vital part of the national conversation.—Garrett Martin