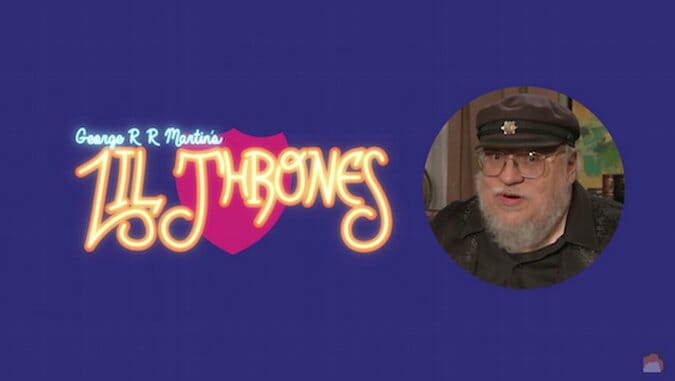 As we all strap ourselves in for another emotional rollercoaster of a season with HBO's Game of Thrones, starting this past weekend, author George R.R. Martin stopped by Conan to promote a new fake show based on his fantasy book series.
In the web exclusive, O'Brien and his writers imagine the new show as a Saturday morning kids' cartoon called Lil' Thrones, but despite the change in medium, it remains as horrifying and dark as its parent series on HBO, albeit in a South Park-esque sort of way.
The clip features the cast singing the cartoon's theme song with the kind of smiles only people who have cracked and are broken inside would have on their faces, as well as lots of beheadings and other missing body parts. Check it out in the player above.