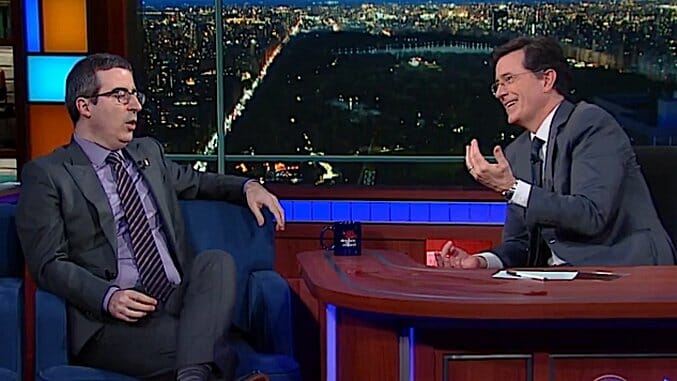 John Oliver's wonderful "Make Donald Drumpf Again" segment ran about two weeks ago, and he appeared last night on Colbert to discuss the reaction and the aftermath. Among other things, they managed to sell 35,000 hats, and even Jay-Z asked for one.
"And I did say, well be careful, because if he puts that on his head in public, you're going to need more hats," said Oliver. "And if his wife puts it on in public, we are no longer a TV show, we're a hat manufacturing company."
Oliver and Colbert, former Comedy Central colleagues who have taken very different paths in the last year, go on to discuss the pain of having to care about Trump, whether this could ever happen in the UK, and the "beauty" of the German language. Watch the video above.