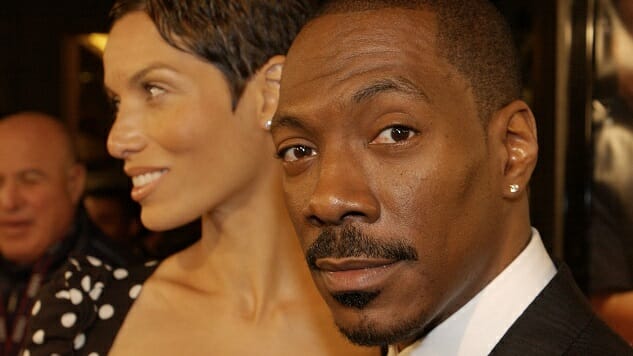 Paste doesn't just own the world's largest collection of live music recordings. Our archives are deep with stand-up from some of the best comedians of all time. Every Tuesday and Thursday we'll be sharing classic stand-up from legends like George Carlin, Jerry Seinfeld, Eddie Murphy and more.
Decades before Bill Cosby's alleged history of rape and sexual abuse was exposed, Eddie Murphy had already soured on the legend. In this clip from Aug. 27, 1986, Murphy, the biggest stand-up comic of the 1980s, ridicules Cosby for lecturing Murphy on vulgarity. Yes, the accused serial rapist who kept up a sham of a wholesome image complained about Murphy using the same language on stage that many people use in their everyday lives. Murphy was perhaps the only person in comedy who could so fearlessly tear into Cosby in 1986, when the latter was at the peak of his fame and power as the star of the number one show in America. It took a few decades, but eventually we'd learn that Cosby wasn't just being a prude and a scold but a huge hypocrite, as well. The bit caps off with Murphy quoting another all-time comedy legend, so stick through to the end.
This isn't the only classic Eddie Murphy stand-up in Paste's vault; you can find the rest of this 1986 show here.