Unreleased Richard Pryor Albums Coming to SiriusXM
Photo by Keystone / Hutton Archives / Getty Images
Comedy
News
Richard Pryor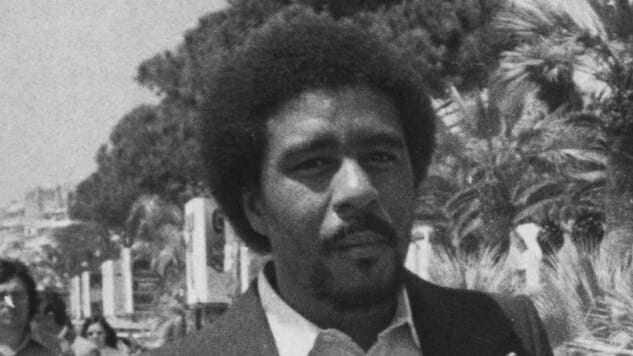 Big new for fans of good things: Three previously unheard Richard Pryor stand-up albums will be premiering exclusively on SiriusXM later this month, the satellite radio broadcaster announced today. Recorded between 1976 and 1983, the three live sets promise to give further insight into the work of the greatest stand-up comic of all time, bookending a period where his mainstream film career was surging as his personal life was being undermined by a debilitating cocaine addiction.
The three recordings will debut during "Richard Pryor: Still Outrageous," a three week celebration of Pryor's life that will be taking over one of Sirius XM's main comedy stations every morning from late May to mid June. The Comedy Greats channel, coming in at number 94 on your Sirius XM dial, will play a different Pryor album every day at 9 AM ET starting on Monday, May 21; every one of his albums will get played during the event, and all of them have been remastered specifically for this event. It all culminates with the premiere of a new Pryor documentary on Friday, June 8. Richard Pryor: A Life in Comedy features a variety of stand-up greats discussing Pryor's impact on comedy, including Joan Rivers, Kevin Hart, Tracy Morgan and more.
Not to dismiss that audio documentary, but for comedy fans the highlight is clearly those three unreleased albums. The first of them, Live at the Roxy, was recorded in 1976 and will premiere on Friday, May 25, at 9 AM ET. Pryor, of course, released two albums in 1976 (not counting four or five shoddy repackaged comps on Laff Records), including Bicentennial Nigger, which was also recorded at the Roxy Theatre in Hollywood in 1976. So there's a good chance whatever we hear on Live at the Roxy will be either different versions of material that was released during Pryor's life, or stuff that he didn't think was worth releasing, for whatever reason.
It's reasonable to expect that of the other two albums, too. Live at Casa Comedia dates from 1982, during a three-month residency Pryor did at that club; that was the same year Pryor released Live on the Sunset Strip. SiriusXM doesn't provide an actual date for the third unreleased album, Live at the Ice House, simply saying that it "features material Pryor was working on before recording the special Here and Now." That would most likely date it to 1983, as the Here and Now film and album were released in October of that year.
It's entirely possible all three albums feature completely unreleased material that's as strong as the famous work he released at those same times. Obviously that's the best case scenario. Even if it is stuff that Pryor himself didn't fully believe in, or workshopped versions of his more famous releases, there's a pretty good chance it'll all still be hilarious. If we wanted to get stuffy about it we could talk about how these albums could give us valuable insight into Pryor's "process," or whatever, especially if they do feature different performances of already released material. There's some truth to that, of course. Most listeners, though, will only have one question: are these unreleased albums funny? Considering they're by Richard Pryor, and from 1976 and 1982, two of his best years, there's a very good chance that they will be.
Live at the Roxy premieres on SiriusXM's Comedy Greats channel at 9 AM ET on Friday, May 25. Live at Casa Comedia premieres at 9 AM ET on Friday, June 1. The premiere date for Live at the Ice House has not been announced. The audio documentary Richard Pryor: A Life in Comedy, hosted by Ron Bennington, premieres at 9 AM ET on Friday, June 8.
---
Garrett Martin edits
Paste
's comedy and games sections. He's on Twitter @grmartin.