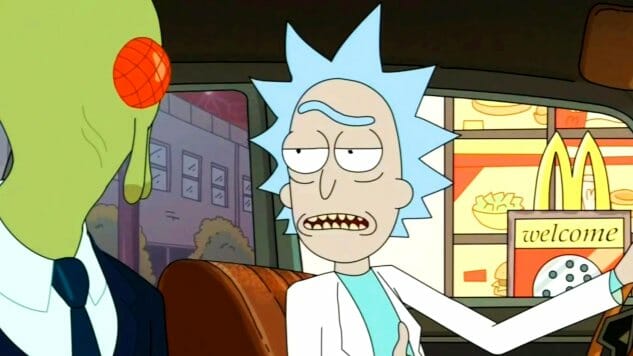 It's called Szechuan sauce and it's delicious. Before not-too-long, the only place you could've found it, if you weren't around for its '98 Mulan promotional release, was in Rick Sanchez's memories—that is, until McDonald's, the fast-food chain responsible for the dimensional travel-worthy sauce, brought it back in limited quantities, to the delight of Rick and Morty fans everywhere. However, in an extraordinary misjudgment of supply and demand, the fast-food company failed to provide enough sauces for the waves of fans that gathered at the restaurants in support of the show, rendering the entire promotion a massive failure.
The Szechuan sauce disaster prompted McDonald's to extend the promotion into the following year (this year), issuing an apology shortly after the fiasco and assuring all Rick and Morty fans they had not seen the last of their beloved Szechuan Sauce.
It looks like McDonald's is now staying true to its word: They've promised to bring back the sauce—20 million packets' worth—to all stores nationwide starting on Feb. 26. The announcement came on Thursday via Twitter:
Szechuan Sauce returns 2/26! 20 MILLION CUPS spread across all US McD's!

The Szechuan saga was unreal. Hear @deadmau5's story, our mistakes and more in our new podcast series w/ @StudioAtGizmodo/@OnionLabs: The Sauce. https://t.co/Gcrq5kM71E

???? to Ep 1! https://t.co/Er2nfTYI4q

— McDonald's (@McDonalds) February 22, 2018
Rick and Morty fans everywhere will finally get the chance to try the delectable sauce, starting next Monday and while supplies last, which we hope will be a little bit longer this time.
Revisit the funniest tweets that came out of the Szechuan sauce fiasco here and our ranking of Rick and Morty season three's episodes right here.