Ted Danson, Tina Fey Team up for New NBC Comedy Series
Photo by Vera Anderson/WireImage
Comedy
News
Ted Danson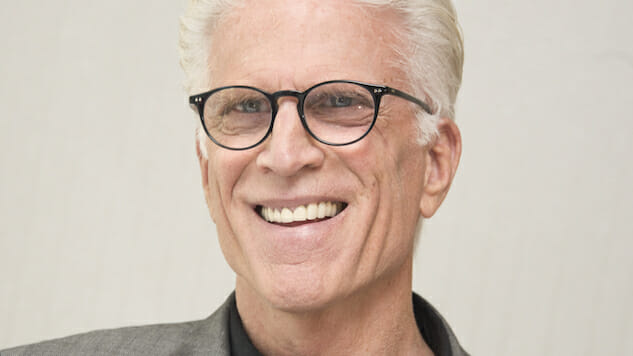 Two of the biggest stars in comedy are teaming up for a new NBC series, the network announced Thursday.
The network has straight-to-series ordered 13 episodes of a comedy series from Tina Fey and Ted Danson, the latter of whom will star as a wealthy businessman running to be mayor of Los Angeles. for all the wrong reasons.
But when he unexpectedly wins, he realizes he has a pretty hefty job on his hands that he has no idea how to actually do. Reminds us of another businessman-turned-elected official sitting in the White House right now.
Danson's character is tasked with figuring out his values as mayor, gaining the respect of his staff, juggling his relationship with his teenage daughter and controlling the local coyote population. Sounds like quite the to-do list.
Fey is set to write and produce the still-untitled series with Robert Carlock, best-known for his work alongside Fey on 30 Rock and Unbreakable Kimmy Schmidt.
One of the most iconic faces of NBC, Danson was most recently nominated for his 13th Emmy (yup, 13) for Outstanding Lead Actor in a Comedy Series for his performance in the hit, Kristin Bell-led comedy The Good Place. We also know and love him for his role on the classic NBC sitcom Cheers.
With Danson's illustrious career, it's no surprise the series, which has been in the works for more than a year, was written specifically for him.
"We are thrilled to be back home at NBC and writing for one of the network's greatest stars of all time, Mary Steenburgen's husband, Ted," said Fey and Carlock in a statement.
Fey and Carlock are also no strangers to NBC. The duo brought 30 Rock to the network, nabbing 16 Emmys over its seven-season run.
No word yet on a release date for the comedy, or if the series will air during the 2019-20 broadcast season, especially with Danson still in production for the fourth and final run of The Good Place.