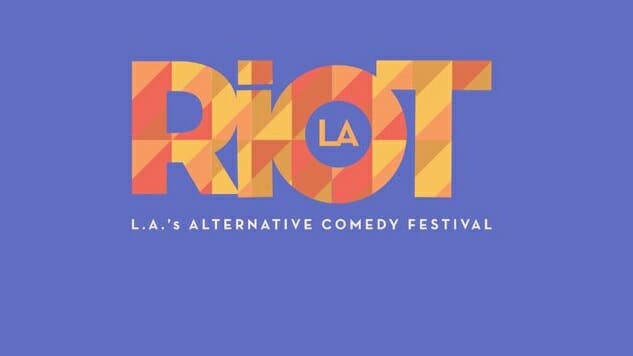 Listen, New York, and whoever else doubts us: We know you don't think we have a comedy scene here in Los Angeles. Riot LA is here to prove you wrong. Every year, L.A.'s alternative comedy scene comes together for a weekend of stand-up, panels, live podcasts, and just about anything else your comedy nerd heart desires. The latest Riot took over downtown LA last weekend, and offered more great comedy than any one person could tolerate. Here's a quick rundown of the best of the best, of our favorite shows from Riot LA 2016.
5. The New Negroes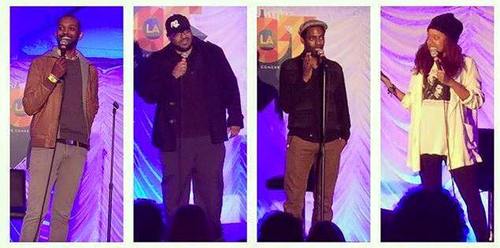 Photo courtesy F-Comedy's Facebook page
The Fusion F*Comedy stage was absolutely on point this year. The New Negroes, a stand-up show hosted by Baron Vaughn and Open Mike Eagle, aimed to explore and define what it means to be black in 2016 through stories from Solomon Georgio, Langston Kerman, Ed Greer, Phoebe Robinson, Candice Thompson and Jermaine Fowler. The beauty of each set is that no two comics' experiences and jokes were alike. The New Negroes occurs in Los Angeles semi-regularly and I would see it again in a heartbeat—you should too.
4. So Many White Guys Starring Phoebe Robinson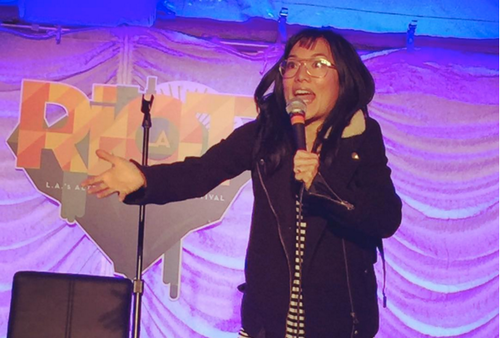 Photo of Ali Wong courtesy of F-Comedy's Facebook page
After seeing Phoebe Robinson completely slay the stage in her New Negroes set, I had to see her own show and I'm so glad I did. Nothing refreshes my cold, jaded heart more than seeing incredible women do stand-up. Robinson and comics Alice Wetterlund, Marcella Arguello, Kyle Mizono, Sam Jay and Ali Wong completely nailed it. But seriously. Ali Wong delivered one of the best stand-up sets I've seen in my entire life and I'm still thinking about it and crying softly at how good it was. If she's not on your best-of list in 2016, you're wrong.
3. No, You Shut Up! LIVE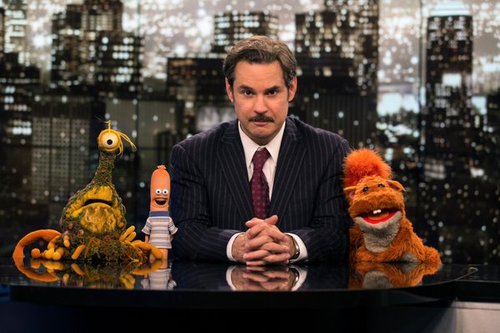 Paul F. Tompkins is a complete delight. I'm a big fan of No, You Shut Up!, his puppet-filled parody of political panel shows, and I was interested to see how the team would pull off a live show. There were guest appearances from Bassem Youssef and Lauren Lapkus, along with three of NYSU's most popular puppets. Between them and PFT, there was a vortex of devastating charm radiating from the stage. It's been rewarding watching NYSU take on new forms as it ages, and this live version just proves that they're willing to try anything once.
2. Trump vs Bernie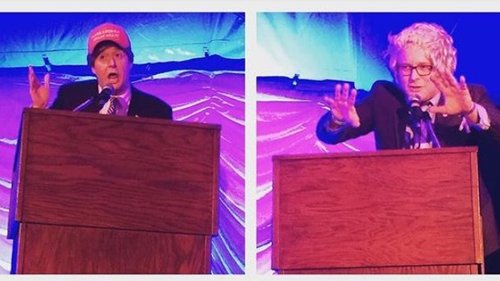 Anthony Atamanuik and James Adomian (as Trump and Bernie, respectively) have made waves in the New York comedy scene with this faux debate show, which I can only describe as a smorgasbord of accurate impressions. I wasn't sure if they could fill an hour-long set on one premise, but they really blew it out of the water. I don't want to spoil the ending for anyone who's planning on attending their upcoming shows, but I can promise you: you really won't see it coming. They're taking the debate throughout America during the primary season, and if it comes near your town you should check it out.
1. Funch-a-Mania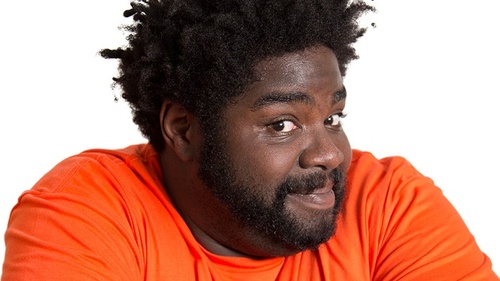 I loved Funch-a-Mania for two reasons: 1) I was able to get a sushi burrito from my favorite food truck beforehand; and 2) Ron Funches is a living legend. A lot of stand-up shows suffer from lining up too many performers with similar voices, but this one deserves recognition for how well-curated it was. Performers Steven Wilbur, Yassir Lester, Ian Karmel, Emily Heller, Ron Lynch and Kate Berlant (I'm possibly more excited for her episode of Netflix's The Characters than I am for anything else in 2016) all have such distinct, inimitable voices—just like Funches himself. You usually leave a comedy show in high spirits, but everyone who left Funch-a-Mania walked out of that theater a different person, changed for the better.
Olga Lexell is a Los Angeles-based freelance writer whose work has appeared in McSweeney's, The Daily Dot, Splitsider and Reductress. You can find her jokes on Twitter.