As we reach the end of Women's History Month, Paste reflects on some of the female voices that have helped diversify the comic book and strip industry, by both creating some of the most memorable works as well as paving paths that invited in larger audiences. This is by no means an exhaustive list and, admittedly, focuses more on modern figures than not (though we still have a deep admiration for pioneers like Ramona Fradon and Marie Severin). Ultimately, these figures have kept an entire medium on its toes, ensuring that comics are, and remain, for everyone.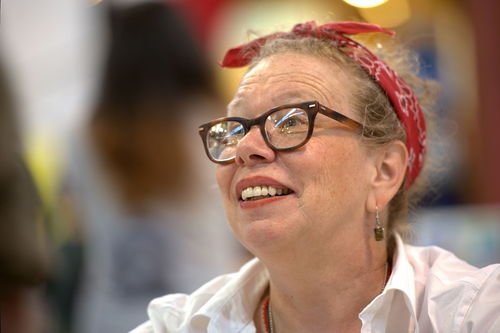 Photo credit: Guillaume Paumier
Lynda Barry
Ernie Pook's Comeek, What It Is

Running in alternative newsweeklies nationwide, Lynda Barry's messy, vibrant work greeted eyeballs scanning for events listings and local news. If you read "Ernie Pook's Comeek" every week, it ended up becoming an addiction, not a distraction. Her characters—male and female—were equally messy and, therefore, real. Built in four panels for the most part, week after week, these strips showed new possibilities for the form while being utterly individual in their approach and their characters. In Barry's work, characters like Marlys, Maybonne, Freddie and their friends and family dealt with Big Social Issues and the everyday horrors of almost-adulthood. Barry's teaching and more recent series of books about creativity are likewise encouraging artists old and new to loosen up and face their fears about doing something weird. Hillary Brown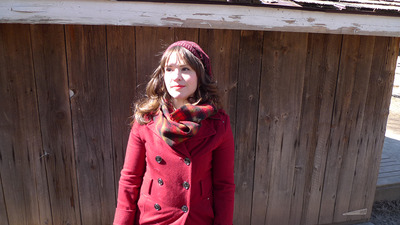 Photo credit: Emily Horne
Kate Beaton
Hark! A Vagrant

Women probably don't get enough credit for nerding out about historical detail to the same extent men do. Hence: Kate Beaton. She's quick with a joke, unafraid to put her sketches up online and a hard-core devotee of Canadian history, classic literature, the Elizabethans, etc. She balances the adorable with the fiercely smart, even when crafting stupid jokes. And, of course, she helped create "Strong Female Characters," perhaps the swiftest and finest put-down of what passes for feminism in comics. Hillary Brown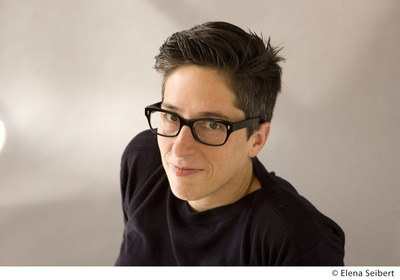 Photo credit: Elena Seibert
Alison Bechdel
Fun Home, Dykes to Watch Out For
Alison Bechdel has published only two standalone graphic novels, but even if she had only written and drawn one, Fun Home would merit her placement on this list. Rich and complex enough to fuel thousands of college syllabi, the graphic novel has proven to be an essential gateway drug to comics, rooted in the author's tragic childhood and emerging sexuality. Bechdel's contributions from her long-running strip, Dykes to Watch Out For, are equally important in their parallel accomplishment: ushering queer characters to the forefront with casual grace, just as reading Fun Home provided comic agnostics with a sophisticated-yet-accessible gateway. And her eponymous test for assessing how well a work of entertainment treats women like people remains (somewhat unfortunately) relevant. Hillary Brown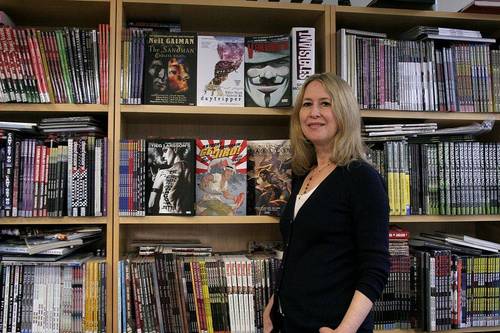 Photo credit: DC Comics
Karen Berger
Vertigo Comics

It's unimaginable to think what the current state of comic books might be if not for the stewardship of Karen Berger. The Swamp Thing editor founded Vertigo Comics in 1993, creating a challenging, experimental corner of mainstream comics where bold voices crafted some of the greatest works the medium can call its own. Berger also served as a liaison to the burgeoning voices of the United Kingdom, recruiting authors like Alan Moore, Neil Gaiman, Grant Morrison and Peter Milligan to contribute to a new era of post-modern, literary comic books. In an alternate timeline where Berger decided to run film studios (she would have run the Weinsteins out of business easily) or flew jet planes, comic books would be a much flatter, safer, infinitely less interesting art. Luckily, Berger raised hell and made waves, and you can bet that the current creator-owned renaissance started with her exceptional work. Sean Edgar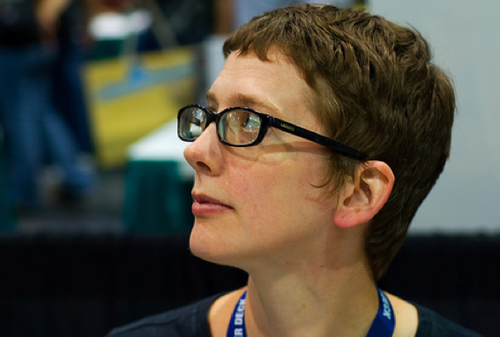 Photo credit: Lori Matsumoto
Colleen Coover
Small Favors, Bandette

It's kind of funny that Colleen Coover is best known for her erotic lesbian comic Small Favors as well as her ongoing all-ages series Bandette, but both show a joy for life that's remained the cartoonist's hallmark. Coover's porny stuff is a welcome corrective—especially more than 10 years ago, when it was first published—to the usual brokeback nonsense, while Bandette is nicely unsexualized, down to the adolescent mystery-solver's costume, designed for action rather than anything less functional. Coover has also provided pleasing art for such mainstream comics asX-Men: First Class, Amazing Spider-Man and Fantastic Four. Hillary Brown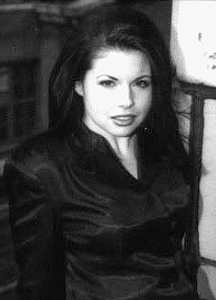 Photo credit: Image Comics
Kelly Sue Deconnick
Pretty Deadly, Captain Marvel, Bitch Planet

When your work inspires members of your female audience to permanently tattoo the symbol for "non-compliant" on their limbs, you must be doing something right. And Kelly Sue Deconnick certainly is. The comic scribe funnels such lost genres as girls-in-prison and pinky violence into stories that empower and bad-assify female protagonists, twisting the chauvinist grind-house formula into a refreshing explosion of estrogen and fun in titles like Bitch Planet and Pretty Deadly. Also: she writes a comic book called Bitch Planet. Though Deconnick's made a substantial mark in the mainstream with Captain Marvel, she continues to show how the fairer sex can dominate any fiction, whether in space or the the fantasy wild west. Sean Edgar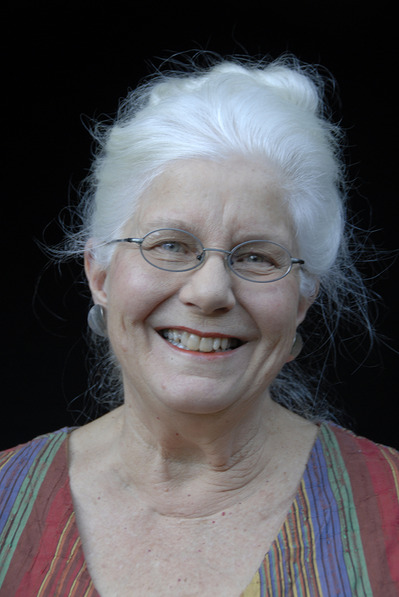 Joyce Farmer
Tits & Clits Comix, Special Exits

The truth can sometimes be ugly, profane and hilarious—sometimes all at once. Nobody understands this concept more than Joyce Farmer and Lyn Chevli, the respective cartoonist and writer behind the '70s underground fascination Tits & Clits Comix. These strips couldn't be any more honest in their portrayal of women taking full agency of their bodies in the aftermath of the sexual revolution. Farmer exercises that same candor in 2010's Special Exits, an unflinching autobiography of her parents' last days. Though Farmer's name may not be as ubiquitous with women's representation in comics as others, few creators have exercised a voice so potent and clever. Sean Edgar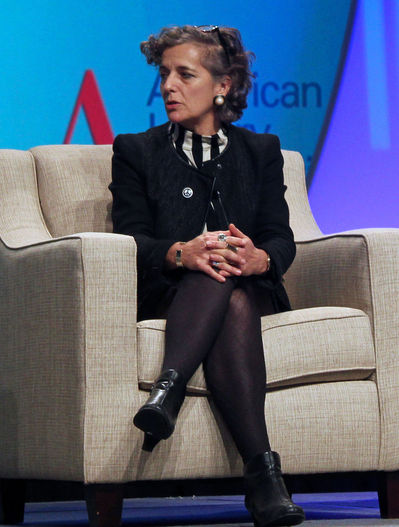 Photo credit: Jeffrey Beall
Françoise Mouly
RAW, The New Yorker, TOON Books

Françoise Mouly does not make comics in any direct sense of the word, but she's not only one of the most influential women in the field, she's one of the most influential people, period. Perhaps because she doesn't spend her efforts on creating her own art, her aesthetics have spread much farther. From her early work on RAW to her long-time gig as art editor of The New Yorker, she's proven a queen matron of many a talented cartoonist (including R. Crumb, Jaime Hernandez, Chris Ware and Dan Clowes), showing their work to a much larger audience and putting a paycheck in their pocket. It's a kind of fertilizing effect, and her more recent founding of TOON Books, a publisher that prints high-quality comics for children, will no doubt bear similar fruit in the future, as its readers grow up and decide they want to make comics. Mouly's taste is great, and she always seems to know just how far to push the complexity of her material so that her audience moves up the scaffolding she's constructed. Hillary Brown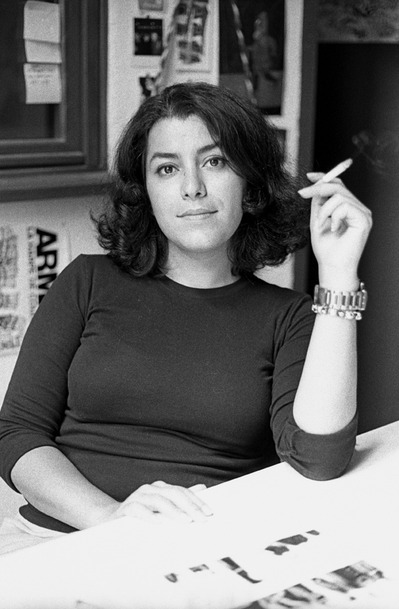 Marjane Satrapi
Persepolis, Embroideries

Marjane Satrapi's work has become so successful that it almost obscures the immensity of what she actually accomplished. She's like Oprah (if Oprah made comics and with more angry yelling and less happy yelling) in that it's easy to forget how unusual it is for a woman, and specifically a woman of her background, to achieve the heights of recognition she has. Persepolis, Satrapi's autobiography of living through the Islamic Revolution, is a standard not only in comics courses, but in multicultural literature and women's studies. Although it is about a young woman coming of age and finding her voice in the middle of oppression, it is such a forceful and entertaining work that even readers with absolutely no interest in comics or Iranian history get sucked into its narrative. Hillary Brown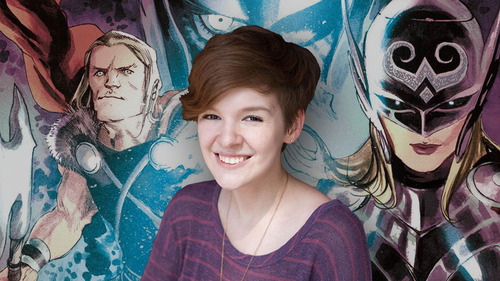 Photo credit: Marvel Comics
Noelle Stevenson
Nimona, Lumberjanes
In the summer of 2012, Stevenson published the first digital pages of webcomic Nimona, a fantasy following a (not-so-evil) genius and his shapeshifting sidekick with a penchant for violence. Readers adored Stevenson's clever writing and charming illustrations, so much so that it won numerous awards (and was named the best webcomic of 2013 and 2014 by Paste). Then came Lumberjanes with editor Shannon Watters, a comic series co-created and co-written by Stevenson, featuring a diverse group of tween girls adventuring at a summer camp. The series not only created a cool and vivid world where female characters reveled in charm and friendship, but the book successfully engaged younger readers. After launching, Lumberjanes soon graduated to a continuing series from it's original run of only eight issues. What's Stevenson's secret ingredient? Three-dimensional female characters with spunk.

This auspicious start inspired Marvel to recruit Stevenson into its fold. This spring saw the release of Stevenson's contribution to the Thor Annual, and she'll also script the revamped Runaways series for Secret Wars. In other words, Stevenson and her convention-defying voice are here to stay. Frannie Jackson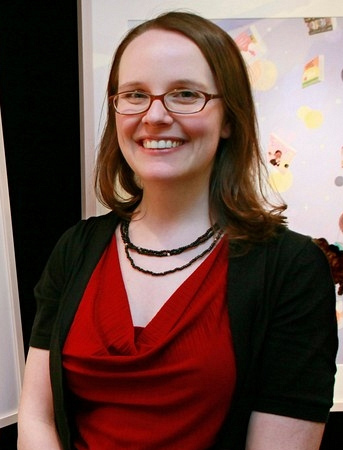 Photo credit: Scholastic
Raina Telgemeier
Smile, Drama
The halcyon days of adolescence may look carefree in hindsight, but the reality of matter is that they're kind of terrible. Kids are cruel, hormones are relentless and nothing fits under any definition. Cartoonist Raina Telgemeier has become somewhat a universal big sister to this age group, relating funny, heart-breaking stories of kids turning into adults one panel at a time. Smile relays the autobiographical narrative of an accident that left Telegeimer in need of years of oral procedures, while Drama explores the middle-school maze of bullies and self discovery. For young female comic readers approaching the gauntlet of life, these books are an invaluable aid crafted by an author with a magical power to empathize with a time most of us have fully blocked out. Sean Edgar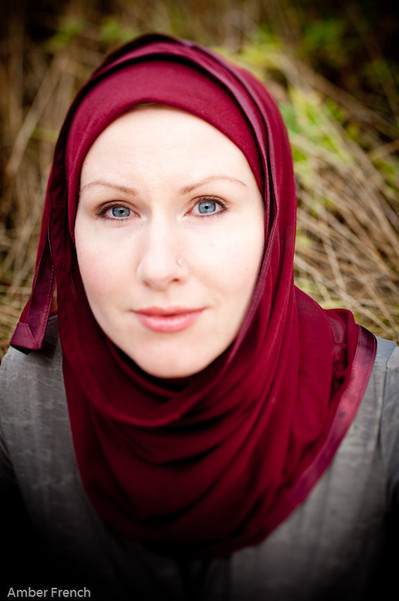 Photo credit: Amber French
G. Willow Wilson
Cairo, Air, Ms. Marvel
There's no other word that can describe G. Willow Wilson's impact on the comic book industry other than unexpected. A New Jersey native who converted to Islam in college (and wrote about the transformation beautifully in the prose autobiography The Butterfly Mosque), Wilson delivers tender, funny heroes who transcend gender and religion. Though her work on Ms. Marvel—an adolescent Muslim shape shifter who redefines adorable—has recently gained critical and commercial adulation, Wilson has been challenging stereotypes and crafting engaging fiction for years. So when talk show hosts posit that an entire religion thrives off intolerance and violence, the cross-cultural progress made by voices like Wilson doesn't just raise new questions—it helps provide answers. Sean Edgar