Exclusive: A Sinister Superstore Launches in Everything from Dark Horse Comics & Berger Books
Art by I.N.J. Culbard
Comics
Features
Berger Books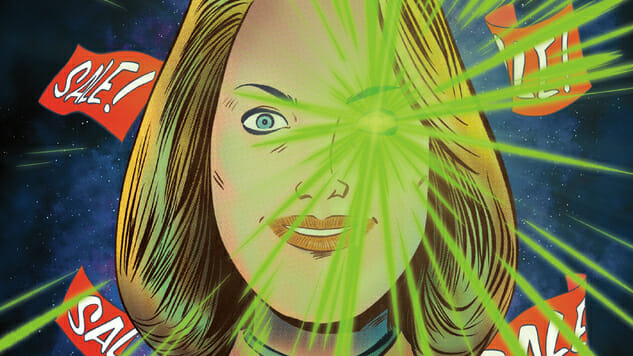 As the first Berger Books title to get a second volume, Christopher Cantwell and Martin Morazzo's She Could Fly has become something of a pillar of legendary editor Karen Berger's Dark Horse Comics imprint. This September, Cantwell, who is also the co-creator of AMC's Halt and Catch Fire, extends his footprint at Berger Books with a new ongoing series entitled Everything, and Paste has the exclusive first details.
Illustrated by celebrated artist I.N.J. Culbard (The New Deadwardians, Brass Sun), Everything is billed as "a truly bizarre story about the most horrifying pursuit of happiness you've ever read." The titular EVERYTHING is a new mega-department store putting down roots in a small Michigan town. Everyone in the area is excited about the new addition—and about EVERYTHING's suspiciously perfect manager, Shirley—until "bouts of mania, random hellish fires, violent explosions and unshakeable psychic disturbances" start to overwhelm the town. A select few citizens, including depressive out-of-towner Lori and a weird local named Rick, start to suspect EVERYTHING might be the cause.
"I love Everything!" Berger Books curator and editor Karen Berger said in a statement. "It's like if Twin Peaks and Stranger Things had a baby and Ray Bradbury was the godfather. It's truly one of the strangest and most surreal series I've ever published, while being incredibly moving and relatable."
The first issue of Everything reaches comic-store shelves and digital retailers on September 4th, 2019, and is available for pre-order now. Enjoy an exclusive first at Culbard's first cover and interior art below.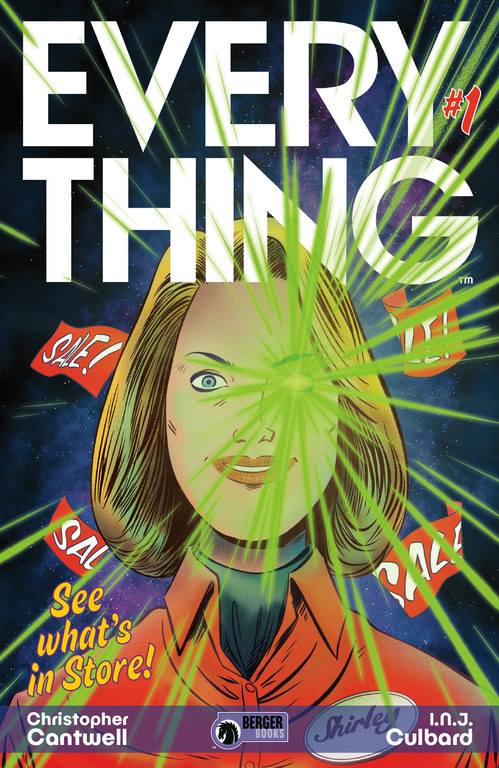 Everything #1 Cover Art by I.N.J. Culbard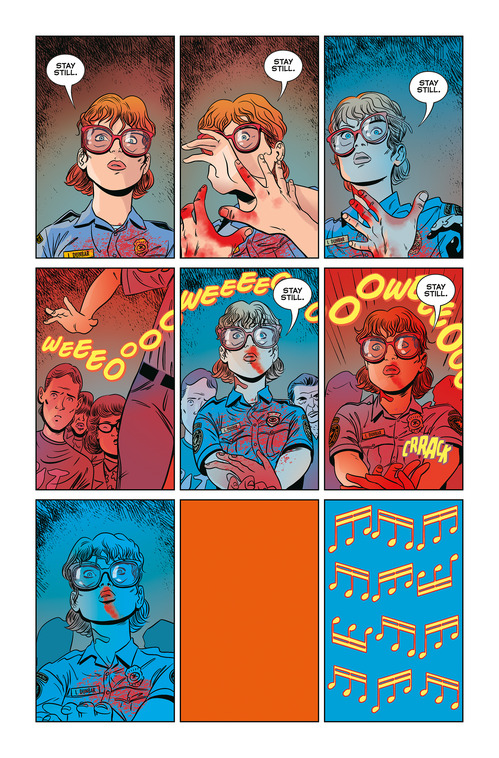 Everything #1 Interior Art by I.N.J. Culbard