Exclusive: Itty Bitty Hellboy and A New BPRD Villain Emerge in The Mignolaverse this November
Comics
Lists
Hellboy
Mike Mignola planted a literal Seed of Destruction in 1994 with the first adventure of Hellboy, a renegade demon devoted to helping humanity by fighting wildly inventive, pulpy monsters culled from international mythology. Among many other titles, the author has since expanded Hellboy's comic world to cast the spotlight on Lovecraftian sea creature Abe Sapien and the BPRD, an organization tirelessly committed to staving off the supernatural apocalypse. Outside of these overlapping narratives, Mignola also partnered with author Christopher Golden to helm such sovereign narratives as vampire hunter Henry Baltimore and occult detective Joe Golem. And lest we think that infernal fisticuffs are for adults alone, Art Baltazar and Franco's Itty Bitty Hellboy shows just how adorable demons and homunculus can be.
This November will witness just how far Mignola's vision has grown in a little more than two decades. It's simply huge. Were-Jaguars, British child-devouring boogeymen and mind-melting big bads lie just around the seasonal bend. All of these titles are ascending to Grand Guignol climaxes of majesty and devastation (well, maybe not Itty Bitty Hellboy). Publisher Dark Horse offered a sneak peak at the solicitations for the month, with Editor-in-Chief Scott Allie offering some insight into the action just around the corner this fall.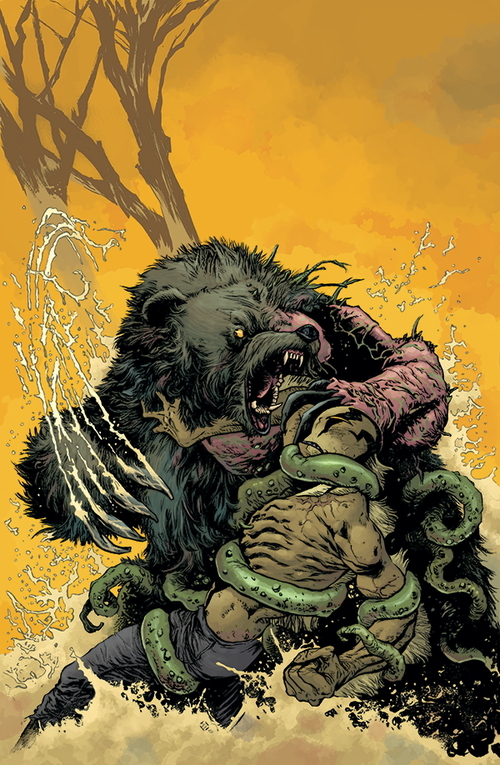 Abe Sapien #28
Mike Mignola (Writer), Scott Allie (Writer), Max Fiumara (Artist/Cover), and Dave Stewart (Colorist)
Scott Allie: Abe left the BPRD to disprove the idea that he has anything to do with the monsters overrunning the earth, something that one present BPRD agent believed strongly enough that she nearly killed him. In this issue and the next, the answers are coming, as a little psychic girl lays out some of the biggest secrets Mignola has been sitting on for ages. We're putting all the cards on the table starting here.
On sale Nov 11
FC, 32 pages
$3.50
Ongoing
Monstrosities continue to spill out of the destruction Abe saw in Florida as he meets
someone with answers about his role in the worldwide disaster.
• Kicking off a two-parter full of revelations!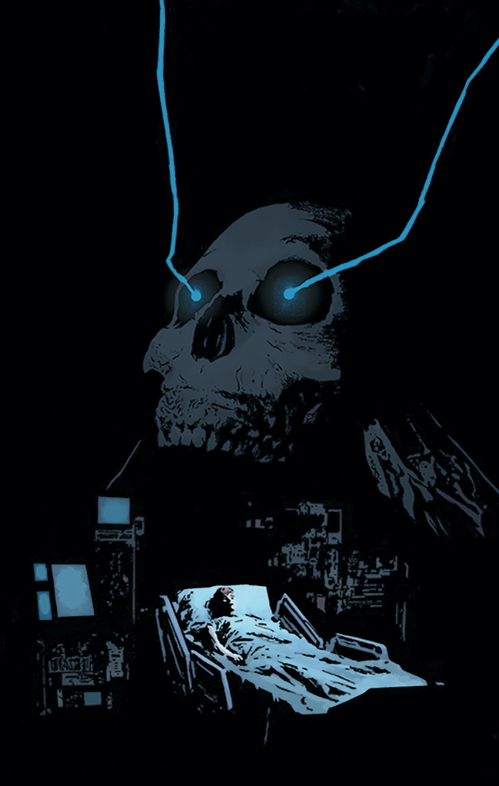 B.P.R.D. Hell on Earth #137
Mike Mignola (Writer), John Arcudi (Writer), Laurence Campbell (Artist/Cover), and Dave Stewart (Colorist)
Scott Allie: The little psychic girl who shot Abe gets a vision of what's coming, and it is big, and terrible. The opponent the Bureau is facing now is the worst one yet. When John and Mike and I first started talking about the possibility of doing this arc, even our own knee-jerk reaction was, We CAN'T do that. It's the enemy we face this issue that spawned the tagline, The Impossible Will Happen.
On sale Nov 18
FC, 32 pages
$3.50
Ongoing
The BPRD send their two strongest champions to assist in the destruction of the Black Flame, and with the help of their newest ally's incredible weapon, things are finally looking up.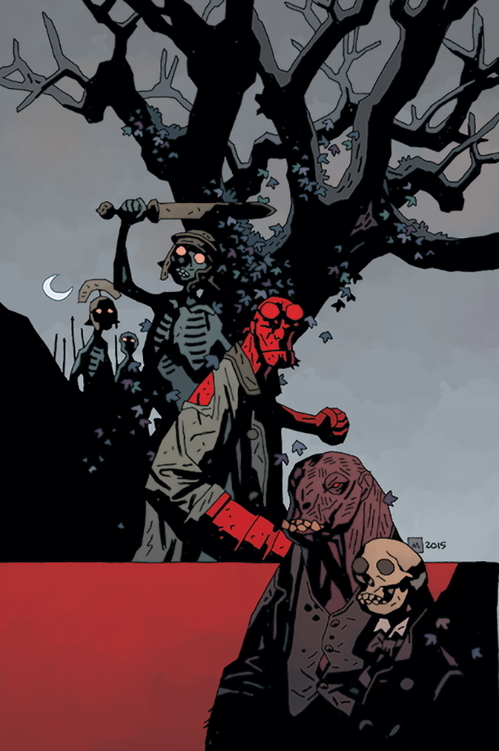 Hellboy and the B.P.R.D.: 1953—The Witch Tree & Rawhead and Bloody Bones
Mike Mignola (Writer/Cover), Ben Stenbeck (Artist), and Dave Stewart (Colorist)
Scott Allie: When we first decided to do the 1950s versions of Hellboy and the BPRD, one of the first things Mike said was that it'd give him a chance to do some simple ghost and monster stories like his best early piece, "The Corpse." This issue delivers on that promise in a big way. It's amazing having a character like Hellboy, with such a rich history, and so much room to explore new chapters of his life, while at the same time knowing that it is all one story, it has always been told by the one guy who created it all. We never have to reboot. We're still telling the story Mike set out to tell, but it grew into something the likes of which comes has never seen …
On sale Nov 25
FC, 32 pages
$3.50
One-shot
As Hellboy continues his journey across England with his mentor, he confronts some of the most horrible figures of British folklore—Rawhead and Bloody Bones.
New from Mike Mignola!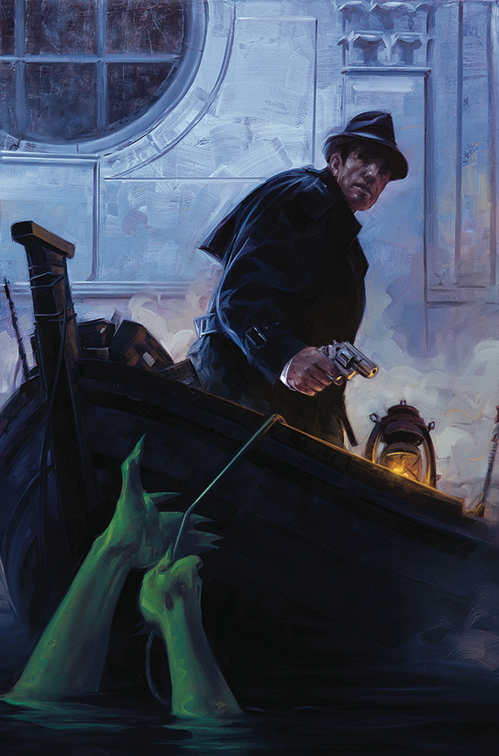 Joe Golem: Occult Detective #1 (of 5)
Mike Mignola (Writer), Christopher Golden (Writer), Patric Reynolds (Artist), Dave Stewart (Colorist), and Dave Palumbo (Cover)
Check out Paste's interview with Mike Mignola and Christopher Golden on this brand new Joe Golem adventure.
Scott Allie: Joe has a problem. He works as a private eye with Mr. Church in a flooded, sunken New York City. Joe does all the work, but Church thinks of himself as the Sherlock Holmes of the team, and treats Joe like an assistant. The truth is, Joe's a lot closer to being Frankenstein's monster, a secret Church keeps from him … for now …
On sale Nov 4
FC, 32 pages
$3.50
Miniseries
Forty years after disaster left Lower Manhattan submerged in thirty feet of water, children have begun disappearing below the surface. In this new series, Joe Golem hunts the terrifying creature that has been pulling children into the depths of the canals.
• Tie-in to illustrated novel Joe Golem and the Drowning City!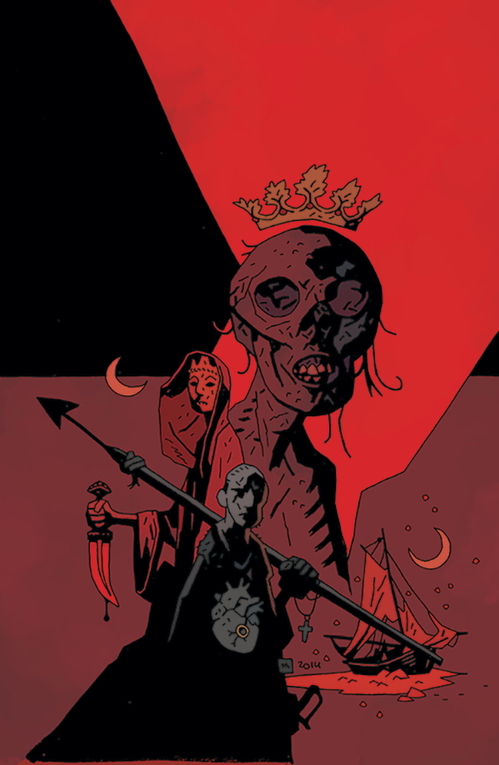 Baltimore Volume 6: The Cult of the Red King HC
Mike Mignola (Writer/Cover), Christopher Golden (Writer), Peter Bergting (Artist), and Dave Stewart (Colorist)
Scott Allie: Joe and Baltimore are both outside the Hellboy line of books, both based on novels that Mike and Chris Golden wrote. And while Joe Golem is just starting, Baltimore is careening toward a massive climax as of this arc. Baltimore started out looking for revenge against the vampire who killed his family—and did a lot of other bad stuff. But now he's going after the heart of evil on earth, a more simple and direct, and personal, apocalypse than we're seeing over in the Hellboy-related books.
On sale Jan 6
FC, 144 pages
$24.99
HC, 7" x 10"
Continuing his quest to destroy the Red King, Lord Baltimore heads to the icy Baltic Sea and northern Russia, but he finds witchcraft in the streets of St. Petersburg and evil in its shadows. With new allies and fearsome new enemies, Baltimore continues his battle to save the world from the Red King. But as his path grows darker, he may not only lose his way but those closest to him as well. Collects Baltimore: The Cult of the Red King #1-#5.
Also available: Baltimore Volumes 1-5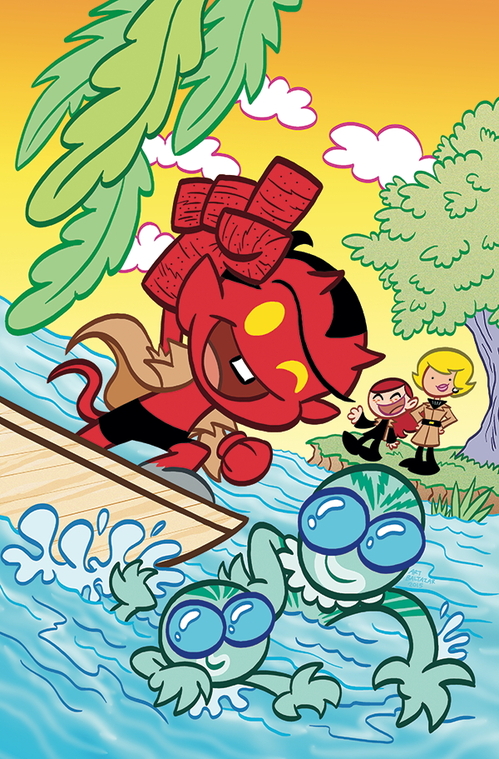 He's Itty Bitty and he's back!
Itty Bitty Hellboy: The Search for the Were-Jaguar #1 (of 4)
Art Baltazar (Writer/Artist) and Franco (Writer)
Scott Allie: Mike didn't think his design for Roger the Homunculus was too weird until we saw Guy Davis draw it, and ever since it's been the subject of some good jokes. Art and Franco have had the most fun with it, and this time out the story starts with Hellboy bringing a delivery of underwear to the island of the Rogers, the home of the mysterious Were Jaguar—which will not wind up listed among the scariest monsters in the Mignolaverse …
On sale Nov 25
FC, 32 pages
$2.99
Miniseries
Aw yeah! Art Baltazar and Franco return to Itty Bitty Hellboy! This time, Hellboy, Abe, Liz, and friends are on a very special quest . . . to deliver underwear to the Island of Rogers! But their mission is suddenly interrupted by the discovery of the strange, mysterious beast known as the were-jaguar!
Also Available
Itty Bitty: Mask
FEB150050 $12.99
Itty Bitty Hellboy
DEC130139 $9.99
Itty Bitty Hellboy Plush: Abe Sapien
NOV130076 $14.99
Itty Bitty Hellboy Plush: Hellboy
NOV130075 $14.99