Close Out August With Two Awesome Comic Kickstarter Campaigns
Iron Circus Comix & Power & Magic Press are Two of the Most Proven Names in Kickstarter Comics Anthologies
Main Art by Anaïs Maamar/ Eli Baum & Viv Tanner
Comics
Features
Kickstarter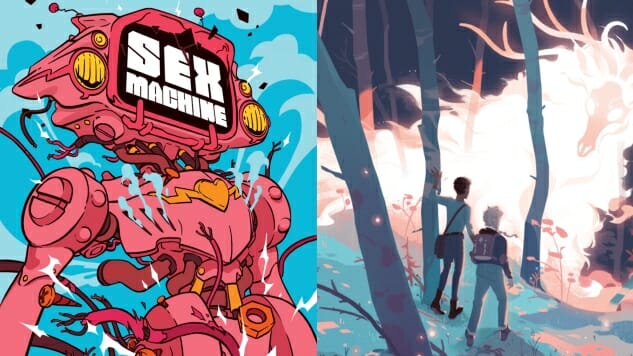 Thanks to crowdfunding, comics publication is becoming more accessible than ever before, and with every passing day there are more and more independent comics projects vying for backers. The influx of campaigns at Kickstarter, IndieGoGo and elsewhere can become just as overwhelming as trying to find a new comic on the shelves at your local shop. If the premise looks interesting, how likely is it to get funded? Which tiers offer the best values for backers? Paste Comics is committed to bringing you regular coverage of campaigns across the internet that offer not only exciting new ideas, but a solid investment and good value for your money. Here are two August campaigns to check out before they conclude:
---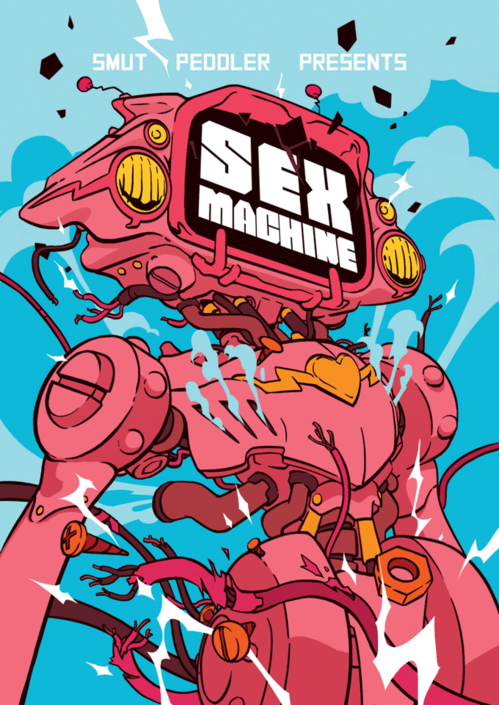 Smut Peddler Presents: SEX MACHINE Cover Art by Anaïs Maamar
Smut Peddler Presents: SEX MACHINE
Format: Anthology
Publisher: Iron Circus Comix
Iron Circus Comix is a crowdfunding powerhouse known for an incredibly diverse catalogue of anthologies, graphic novels and collected editions of comics across a number of genres. This month, Iron Circus launched SEX MACHINE, the fourth installment of their successful, scintillating (and yes, sexually explicit) Smut Peddler anthology series. SEX MACHINE features titillating technological tales from more than a dozen superstar creators, including Alpha Flag's Jon Cairns and Blue Delliquanti of O Human Star. Iron Circus publisher Spike Trottman has successfully fulfilled 16 Kickstarters, with two more campaigns in the fulfillment processes. If there are any campaigns you should feel comfortable backing without hesitation, it's an Iron Circus campaign. A PDF version of Smut Peddler Presents: SEX MACHINE is available for $15, but if you're new to the Smut Peddler collection, a $50 donation will get you all four volumes. Smut Peddler Presents: SEX MACHINE has nearly quintupled its goal and runs until Wednesday, August 29, so move fast.
---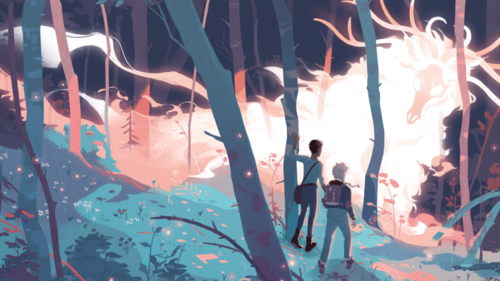 Heartwood: Non-Binary Tales of Sylvan Fantasy Cover Art by Eli Baum & Viv Tanner
Heartwood: Non-Binary Tales of Sylvan Fantasy
Format: Anthology
Publisher: Power & Magic Press
If you love supernatural stories, Heartwood: Non-Binary Tales of Sylvan Fantasy is a must. This anthology campaign, edited and managed by Joamette Gil, features 250 pages of woodland magic from a creative team made up exclusively of non-binary creators, including Emily Madly and Maria Li. This is Power & Magic Press' third campaign; its previous two, Immortal Love and Power & Magic, both funded and fulfilled successfully. (Full disclosure: I'm an Immortal Love backer, enjoyed the anthology and had no issues with fulfillment.) For $15, you can nab a PDF of Heartwood: Non-Binary Tales of Sylvan Fantasy, but if you missed Power & Magic's previous campaigns, the best deal is absolutely the $35 tier, which offers digital copies of all three of their anthology series. The campaign is fully funded, and runs until Saturday, September 1.