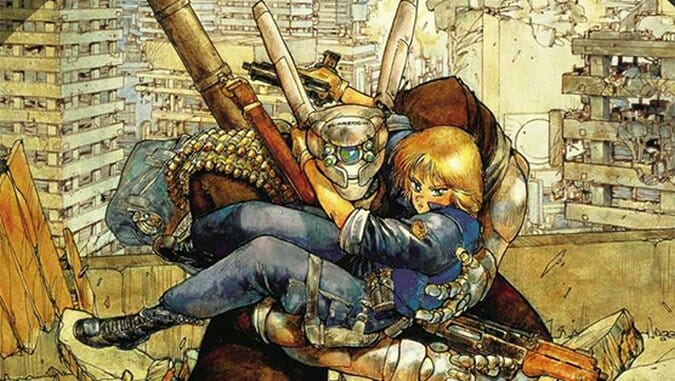 While many will hear the word "comics" and think of superheroes and the litany of successful films or shows inspired by funny books, one critical and often overlooked aspect of the field is those whimsical drawings and impromptu sketches known as manga. Manga, or Japanese comic books, is one of the most popular and important mediums of storytelling today, with a thriving industry overseas that continues to grow and adapt and evolve. Yet, despite its popularity and success outside of the US, manga tends to hold a certain stigma with American audiences. For whatever reason, many comic fans find the superficial and aesthetic differences too steep to embrace, with the form's adoption into mainstream and indie publishers a slow and gradual process.
While no inherent reason exists to drawn a line between Japanese manga and American comics, there are quite a few manga books that manage to surpass the divide with ease, as both highly influential and wildly entertaining works of art. That's why today, Paste offers up some of the most accessible and necessary manga for any collection. Whether your interest lies in science fiction, comedy, horror, fantasy or beyond, the following books help to remove the cognitive dissonance many comic fans have placed between themselves and manga—and what you'll find is that the sooner these books enter into your own personal collection, the greater your appreciation for the medium in its entirety will grow. Check back shortly for a list detailing our favorite American manga and manga-inspired works.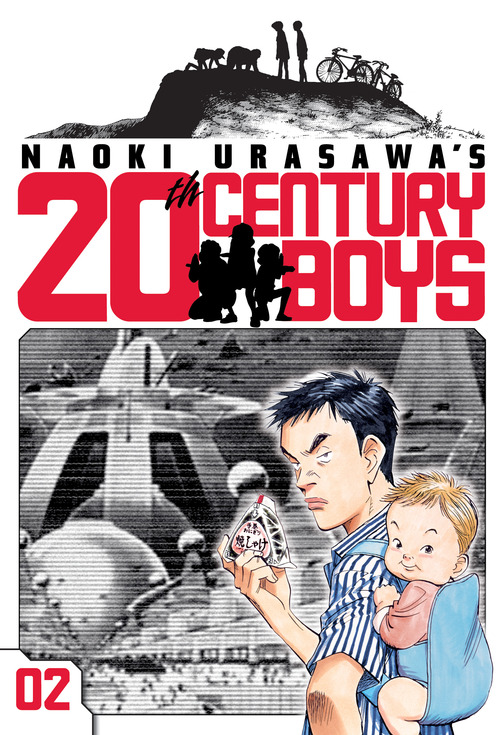 20th Century Boys by Naoki Urasawa
Where the other manga on this last stand as essential reads for their continued importance and lasting impact, 20th Century Boys is essential in a different way, specifically in regards to its sheer size and scope. Told across three generations and featuring so many storytelling devices that we often take for granted today, Naoki Urasawa's 20th Century Boys belies inspired genius. The series follows a group of young children who predict a plan for how the world will be destroyed, only to see that plan come to fruition when they become adults. Urasawa proves himself as a master craftsman by featuring one of the most expansive and diverse casts in any manga, yet the auteur makes each individual independently recognizable as characters grow over decades. In the background, an intense mystery remains completely unsolved until the very last page of the book. Urasawa provides a masterclass in plot and weaving his characters in and out of it. Blending the various elements of the previously noted books, 20th Century Boys becomes an experience featuring horror, science fiction, post-apocalyptic futures, wild humor, epic landscapes and more as an apex accomplishment in manga.


Telling the manga-curious to read Akira is like introducing toddlers to ice cream. It's the obvious—and commonly first—choice, but it's a standard for a reason. Akira's relevance as a classic cannot be understated for those who haven't read it; the book is a site to behold, featuring beautiful artwork by writer/artist Katsuhiro Otomo in one of the most imaginative and high-concept sci-fi books in existence. This is a story of youthful abandon and rebuilding life after loss, drawn over one of the most influential post-apocalyptic landscapes to date. In its collage of warring biker gangs, drugs and science-gone-awry, Akira inspires and continues to inspire the more it's read and re-read, with neither its relevance nor its timeliness lost 30 years on.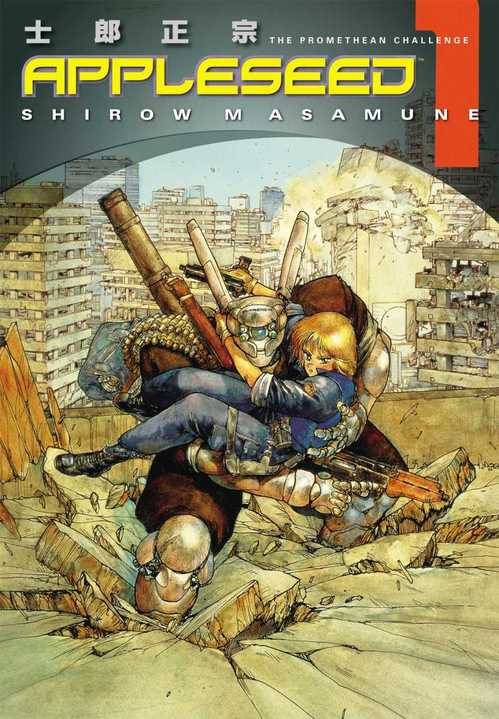 Appleseed by Shirow Masamune
Science fiction is a frequented genre for a lot of manga, and one recurring element in that pocket is mechs, often festooned with a cyberpunk aesthetic. Shirow Masamune's Appleseed continues to be one of the most prominent, influential examples of this electric trend. Taking place in a post-World War III landscape, humans are infused with cybernetic implants as we follow two former SWAT team members in their continued efforts to bring law and order to a broken world. With Appleseed, Shirow is one of the masters of blending unprecedented concepts with gritty realism, and the world he designed is extraordinary. And while his work on the project would go on to inform future endeavors, including (the arguably more successful/renowned) Ghost in the Shell, the legacy of Appleseed remains strong to this day, both in the worlds it inspired (like that of Neill Blomkamp's CHAPPiE or Jim Gordon's new Batsuit ) and the renowned artists touched by Masamune's influence (Brandon Graham and Adam Warren, to name two).


Many refer to Osamu Tezuka as the "father of manga," and chief amongst his body of work is Astro Boy. A 21st century Pinocchio, the tale of Astro Boy is one readily familiar to many, both for its consistent revivals in films, comics and cartoons, but also its widespread influence and pop culture icon status. Astro Boy had such a profound effect of inspiration that Tezuka's storytelling, character work and visual style went on to inspire generations of future mangaka, or comic creator. And while Tezuka has a storied body of work, the iconic status of Astro Boy makes it an absolutely essential read as its lifeblood pumps in the veins of all manga today.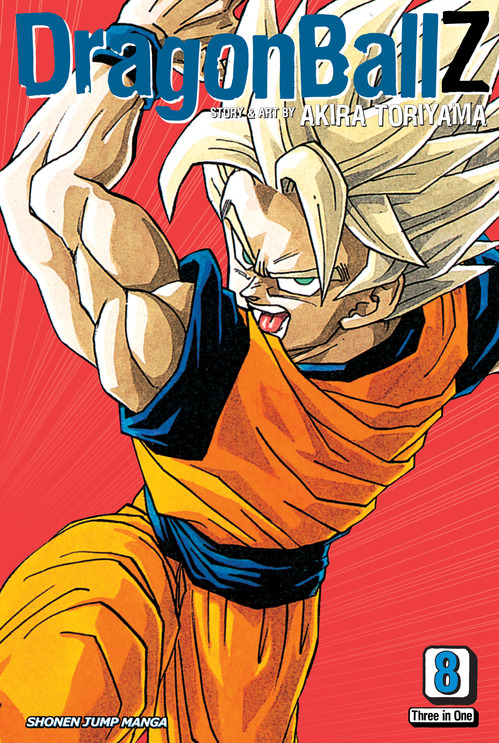 Dragonball/Dragonball Z by Akira Toriyama
Many are familiar with the confusing world of Dragonball thanks to the popular cartoon, but fewer are familiar with its comics origin—and are missing out. Featuring the intense and convoluted mythology that fans have come to love, reading Dragonball offers up an entirely different (and unsurprisingly more involved) experience. You come to know and care for the characters more intimately, and the joy and wonder of watching them fight, learn and grow throughout the series improves tenfold. Add Toriyama's quirky and cartoonish stylings to the page, and reading Dragonball or Dragonball Z ultimately results in a better experience than watching the show, both for current or new fans.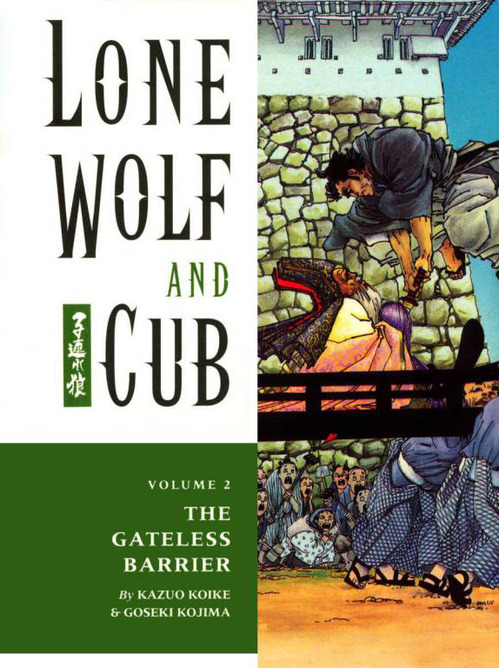 Lone Wolf and Cub by Kazuo Koike
Without ever being familiar with the manga, you're most likely familiar with Lone Wolf and Cub. A now classic story that has inspired its own trope, Lone Wolf and Cub is the story of a ronin wandering the country side with his child, accepting various tasks along the way. It's also most familiar for the film series it inspired, 1972's Sword of Vengeance, later recreated as Shogun Assassin in 1980, and is oft cited as an influence on everyone from the Wu-Tang Clan to Quentin Tarantino. Yet when we look back at the comic that inspired this cultural phenomenon, what we see is something a bit more intimate within the swords and the fury: Lone Wolf and Cub captures a poignant relationship between a father and his child when the whole world is against them. While this lengthy series (28 volumes) is remarkable for its beautiful action sequences, the greatest strength of the series comes from Koike's relatable depiction of family and kinship.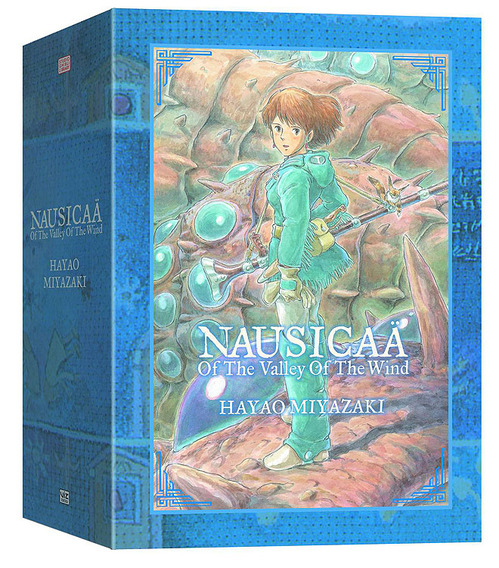 Nausicaa of the Valley of the Wind by Hayao Miyazaki
Hayao Miyazaki became a household name due to his involvement with Studio Ghibli, the animation studio responsible for such anime classics as Spirited Away, Princess Mononoke and My Neighbor Totor, but far fewer have taken the time to experience his work distilled to its prime essence. While Nausicaa may be a Ghibli film of its own, the book from which it's based takes the story to new heights. An epic defined by beautiful world building and intense, clean linework, Miyazaki's sense of imagination and exploration is present in every panel, creating a book of of pure wonderment in one of comic's most grandiose fantasies to date. While the films still manage to capture aspects of the manga, these elements sing more on the finished page; looking at Miyazaki's work as these static characters fly across the page is arguably more exciting than watching the films, and as we are drawn deeper into Nausicaa's world, we're offered a very open view into Miyazaki's creativity.


Manga often receives anime translations, and more than a few notable examples work especially well—Naruto, Bleach and even Dragonball. But when we look at these series, as popular as they are, one that stands out for both its impact, popularity and longevity is One Piece. One Piece started in 1997 and is only halfway through its planned story in 2015, but its ability to evolve while seamlessly flowing into an anime is incredible. The book itself, following the increasingly ridiculous adventures of a pirate crew, is packed full of high-fantasy and adventure over outrageous humor and impeccable characterization from Oda. Even more noteworthy: with 345 million volumes of the book in circulation to date, One Piece stands out from its peers as the best-selling manga series in history.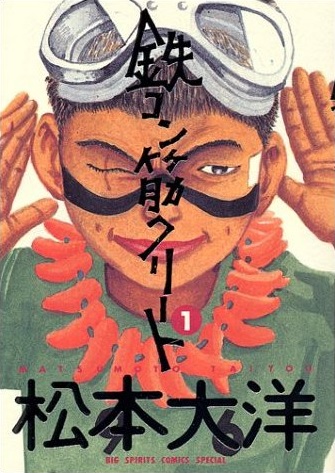 Tekkon Kinkreet by Taiyo Matsumoto
Tekkon Kinkreet is one of the most alluring books you'll ever see. While all of the artists mentioned in this list are formidable, Taiyo Matsumoto's view of the world offers a very specific blend of realism and abandon, and this perspective is most palpable in Tekkon Kinkreet. Following a group of punk kids battling against a world trying to tear them apart, this book is a visceral and imaginative thrillride that blends both Eastern and Western storytelling sensibilities together. The city fells visceral and lived in, even if its characters are outlandish—we're drawn to their story as if it is our own. And while all the books on this list offer a notoriety and obvious influence, the cult sensation of Tekkon Kinkreet makes this book one that is easier to discover on your own — and once you fall into this world, it's possible you'll never want to leave.


Horror may not be as quintessential in American comics as it used to be, but in Japan horror is still one of the most popular genres. While it would likely make your average reader's skin crawl, Uzumaki by Junji Ito is a fine example of the best in manga horror. Focusing on a small town dealing with a horrible curse, Uzumaki puts Ito's refined pen and disturbed mind on full display for an intensely frightening read. Full of disgusting and supernatural skin-crawling body horror with more spirals than a Tim Burton film, Ito's intense linework creates an enthralling experience that pulls the reader deep into the mystery that surrounds this town. What results is a dark, challenging work born of nightmares, and this ultimately allows Uzumaki to stand as a major accomplishment in the genre.