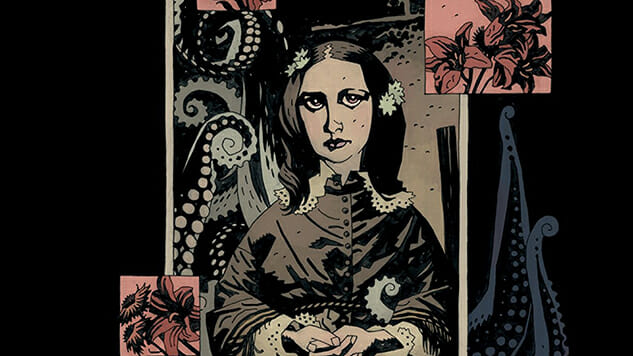 Eldritch horror has blown up across all media recently, the ominous echoes of early 20th-century scribe H.P. Lovecraft reverberating through the void today. The reclusive scribe penned tales of ominous gods and beings, so dwarfing, so unknowable that to encounter them would invite madness. Characters like the tentacle-mouthed Cthulhu or the towering sea monstrosity Dagon were designed to make humanity feel insignificant, a species couch-surfing in a reality soon to be reclaimed by gods terrible and indifferent. Without this fiction, Stranger Things's Mind Flayer, True Detective and a third of all Norwegian metal bands probably wouldn't exist, not counting direct homages like Alan Moore and Jaycen Burrow's comic Providence and even a boss fight in the recent South Park game The Fractured But Whole. Why the resurgence? Besides being unfathomably cool, rising sea levels and scuffles with nuke-welding madmen are only a few scales away from the carnage Lovecraft prophesized.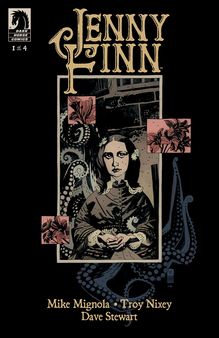 But Hellboy mastermind Mike Mignola and cartoonist/filmmaker Troy Nixey were ahead of the curve last millennium, releasing the first issue of Jenny Finn in 1999. The comic feels corrosively filthy, both aesthetically and existentially. The comic portrays a Victorian port town rife with vice; if the prostitutes, thieves and mobs weren't enough, the titular child is "healing" sick laborers through unholy means, her miracles causing the destitute to sprout barnacles, tentacles and scales from their bodies. In the midst of this body-horror sea change, a Jack-the-Ripper serial killer is slaughtering sex workers. Rendered with unflinching detail by Nixey, Jenny Finn is a gloriously uncomfortable work that magnifies the human blight before expanding the spotlight to supernatural doom.
Publisher Dark Horse is releasing a new printing of the four-issue miniseries, which only saw two issues during its initial run. These new prints also feature new colors from Dave Stewart, a master at conveying mid-tone gloom and decay punctuated by bright, violent reds. Check out the corrosion in the exclusive NSFW preview below, with the full issue of Jenny Finn launching tomorrow.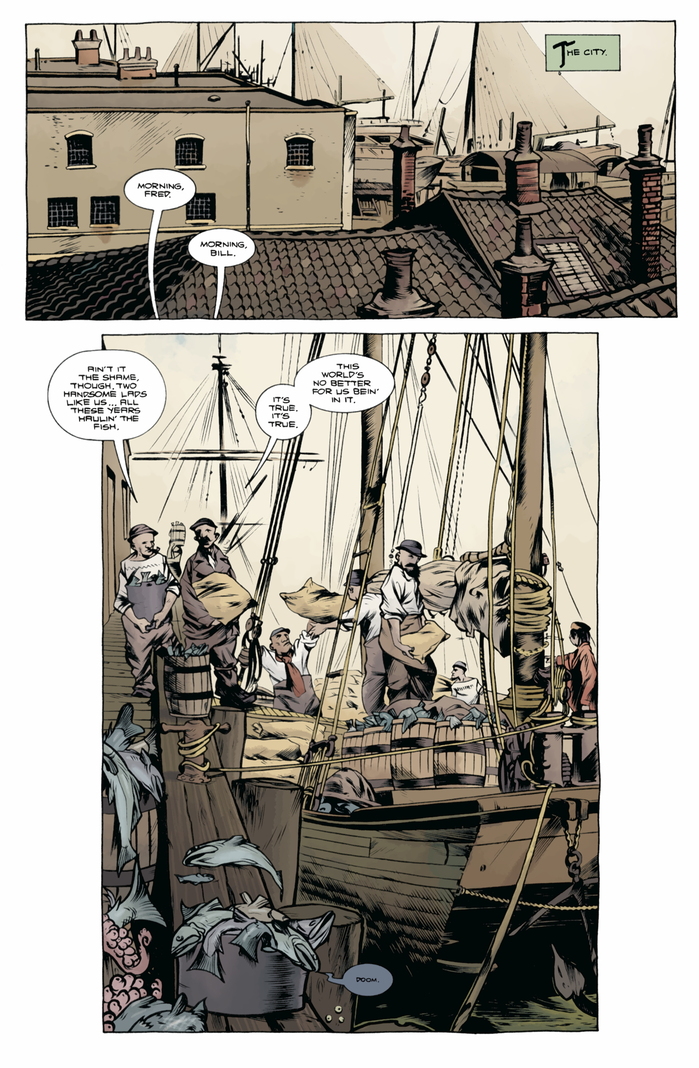 Jenny Finn #1 Interior Art by Troy Nixey and Dave Stewart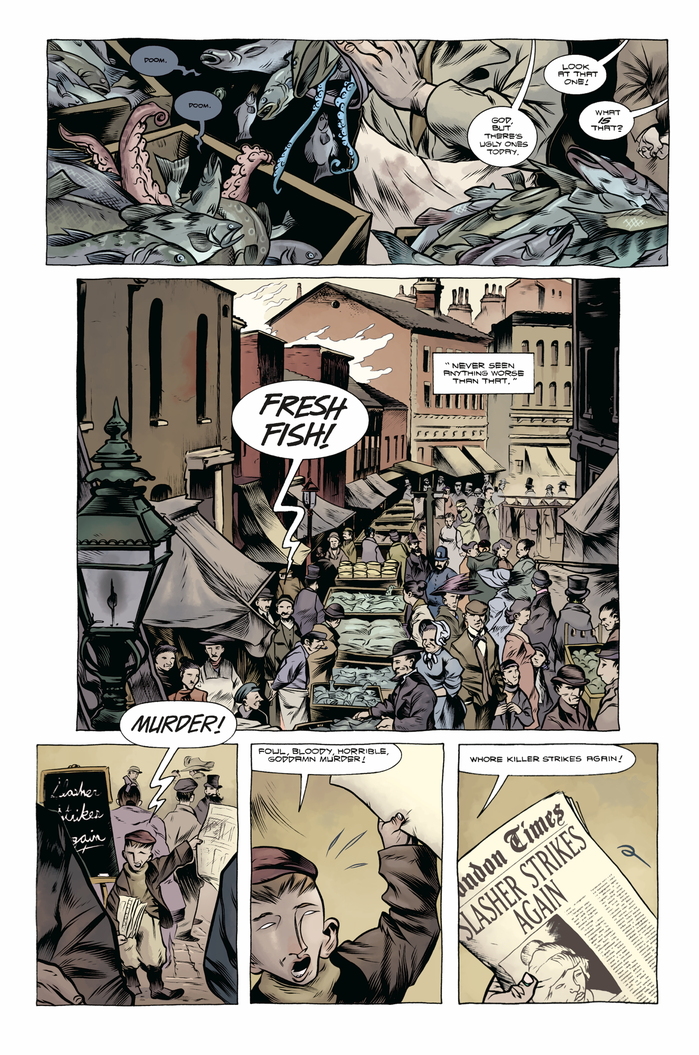 Jenny Finn #1 Interior Art by Troy Nixey and Dave Stewart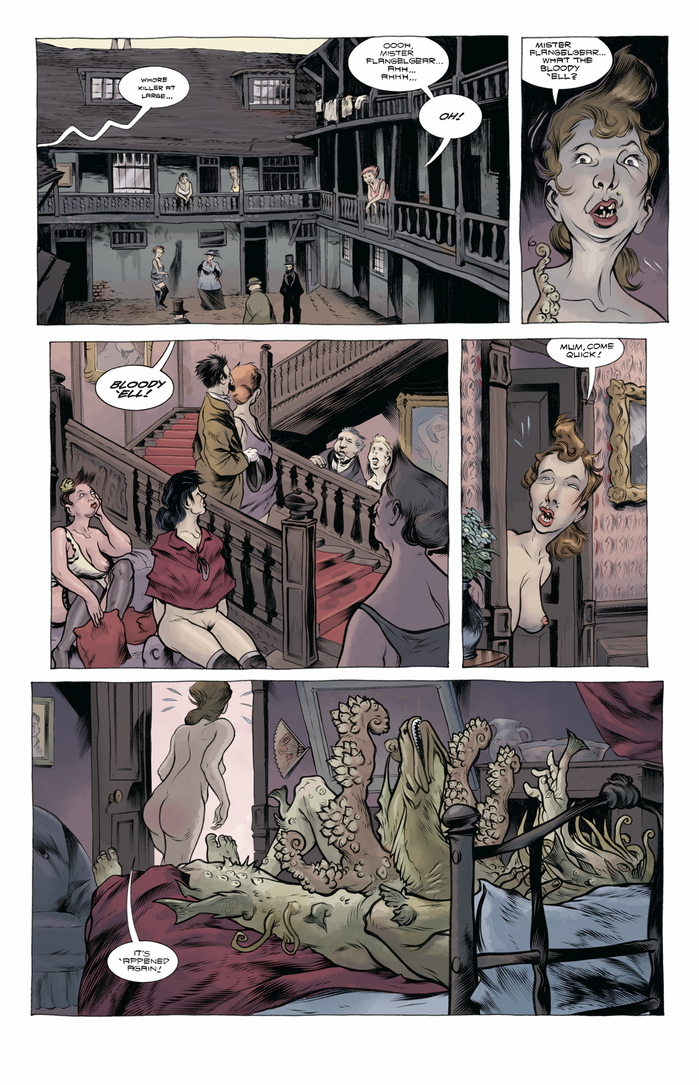 Jenny Finn #1 Interior Art by Troy Nixey and Dave Stewart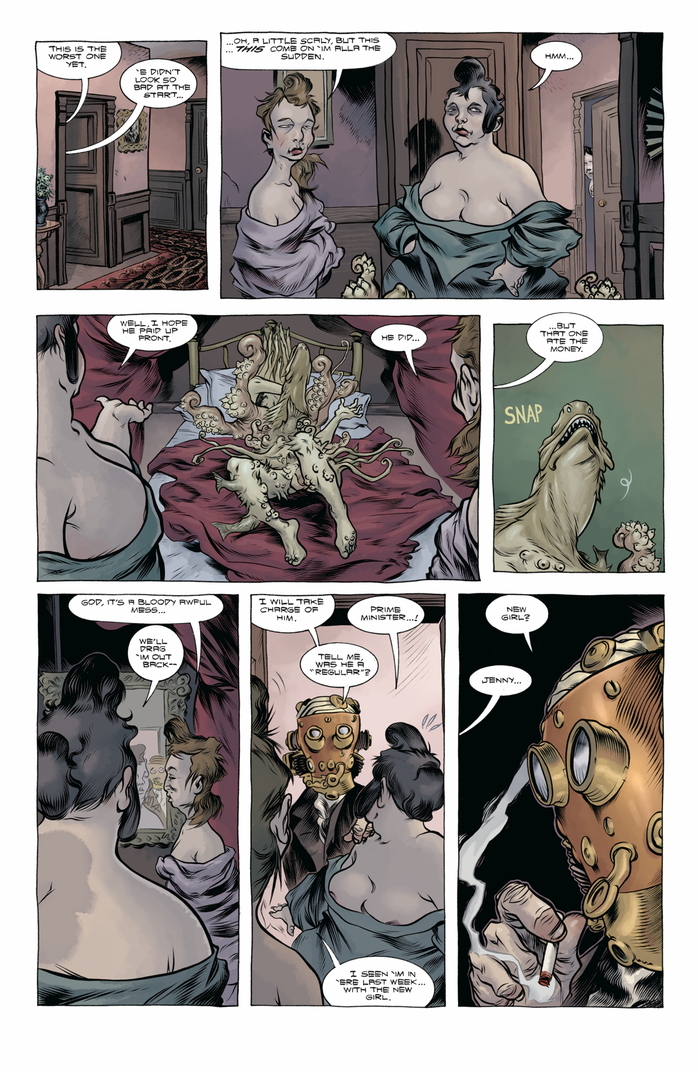 Jenny Finn #1 Interior Art by Troy Nixey and Dave Stewart