Exclusive: Sam Kieth Returns in Batman/The Maxx: Arkham Dreams
The Series Debuts in September From IDW Publishing & DC Comics
Art by Sam Kieth
Comics
Features
Sam Kieth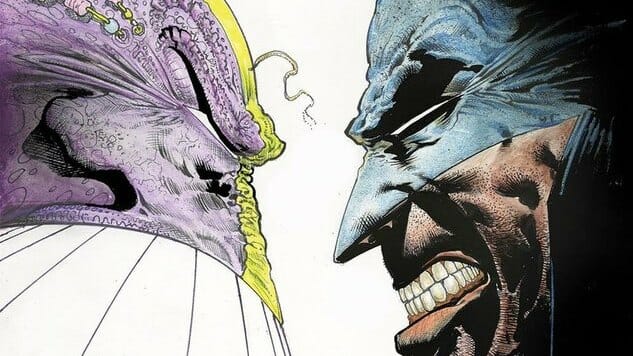 Sam Kieth might best be known today as the co-creator of Neil Gaiman's The Sandman alongside Mike Dringenberg, but '90s comic readers know him as the mad mastermind behind The Maxx, his creator-owned original series about a seeming homeless man who becomes a hulking purple hero in an alternate world known as "The Outback." The Maxx ran for 35 issues, received early script contribution from Alan Moore and William Massner-Loebs and even made the leap to MTV's animation program.
Kieth took a hiatus from comics in the latter half of that decade, before returning with a number of Wildstorm series, contributions to Marvel's Wolverine and Arkham Asylum: Madness, an original graphic novel written and drawn by Kieth that hit the New York Times bestseller list. Now, Paste can exclusively share that Kieth is returning to two of his most popular ventures with Batman/The Maxx: Arkham Dreams, a five-issue mini-series kicking off in September from IDW Publishing and DC Comics, with alternate covers from Jim Lee.
"Doing a Batman and Maxx crossover is like a family reunion with my favorite brother and our really cool cousin," Kieth said in a statement. "You never want it to end…or at least I hope you won't!"
The official description for the book touches on all of the outsized insanity fans have come to expect from Kieth's work:
When a devious new doctor at Arkham Asylum conducts unconventional forays into the human psyche, he kicks off a disastrous chain reaction by experimenting on Arkham's newest patient: The Maxx! The city of Gotham soon begins to merge with the Outback, The Maxx's psychedelic mental landscape. It's up to Batman to save Gotham and all of reality… but only by joining The Maxx on a trip into the darkest depths imaginable: the twisted minds of Batman's greatest enemies!
"It's always a pleasure to work with Sam Kieth," IDW editor Scott Dunbier added. "He puts his heart and soul into his art, and gives you something truly unique in the process. We can't wait for people to see this!"
The first issue of Batman/The Maxx: Arkham Dreams will be available digitally and in comics stores this September. Check out an exclusive first look at Kieth's cover below.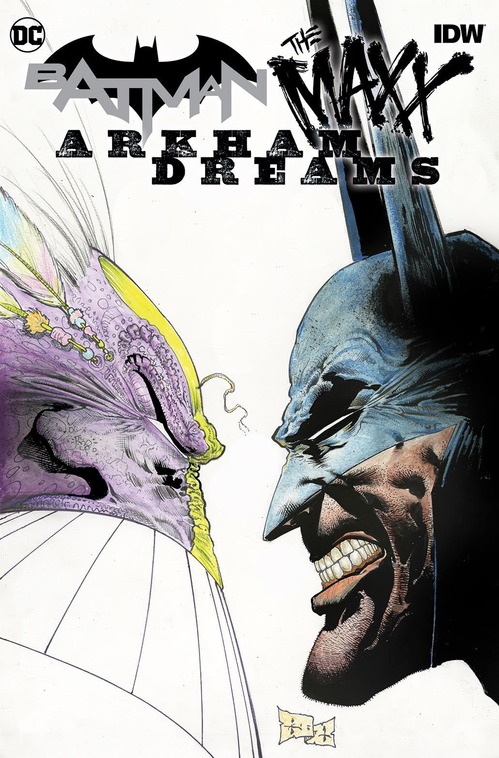 Batman/The Maxx: Arkham Dreams #1 Cover Art by Sam Kieth