Exclusive Cover Reveal: New X-O Manowar Series Kicks Off Under Matt Kindt, Tomas Giorello and a Rotation of Artists
Comics
Features
X-O Manowar
The first comic released under Valiant Entertainment's relaunch roughly four years ago featured a swords-and-sandals warrior packing on some intergalactic mech to unleash holy hell. Written by Robert Venditti and illustrated by Cary Nord, X-O Manowar served as a powerful, bloody thesis statement for a publisher ready to duke it out in an industry crowded with superhero comics. It was also a fantastic reintroduction to a character most of us recall from a bizarre Sega Saturn game that also starred Iron Man.
On March 22nd, Valiant will be launching a new ongoing series celebrating the armored adventurer's 25th anniversary. The comic will be written by Matt Kindt (Dept. H, Divinity, Ninjak) and a rotation of artists consisting of Tomas Giorello, Doug Braithwaite, Clayton Crain, Ryan Bodenheim and Mico Suayan. The narrative hints at some epic stakes, as Aric, the titular protagonist, is kidnapped from his new serene role as intergalactic farmer and forced to rebond with the weaponry he'd abandoned.
Paste has an exclusive first look at the variant cover from Tomas Giorello, who will also be on interior art duties for the first issue. Valiant also provided interior pencils of that debut, which is only three short months away.
Valiant CEO & Chief Creative Officer Dinesh Shamdasani commented that,
"X-O Manowar #1 is not just the biggest book Valiant will be publishing in 2017; it might just be the biggest book we've ever published, period. With five sets of creators working concurrently across more than a year's worth of the series, we're building what will be the bedrock for Valiant's next phase."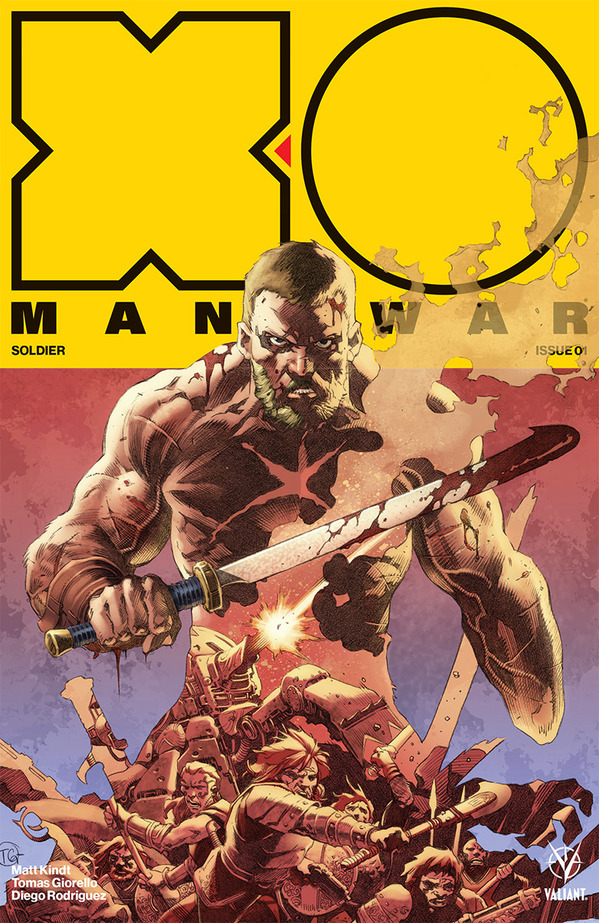 X-O Manowar #1 Cover Art by Tomas Giorello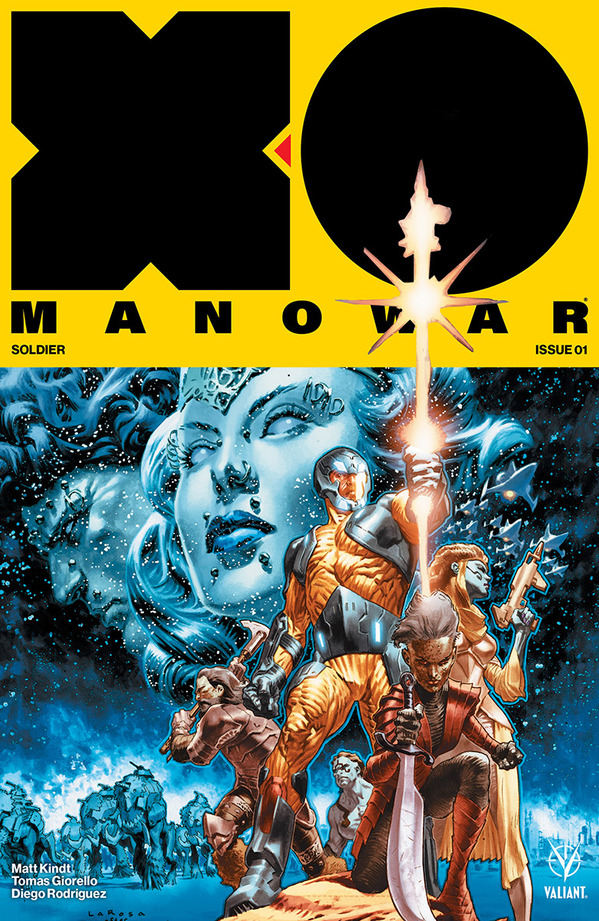 X-O Manowar #1 Cover Art by Lewis Larosa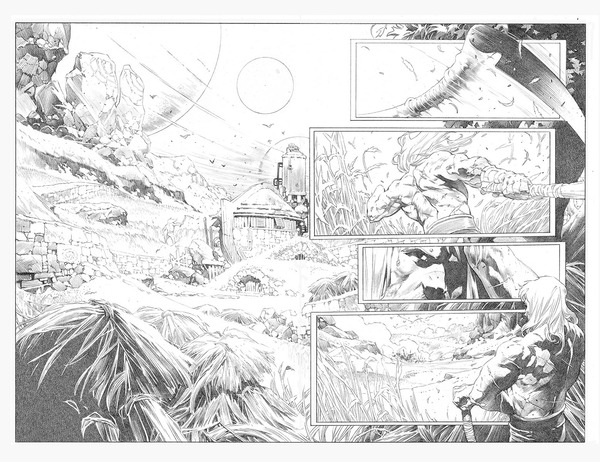 X-O Manowar #1 Interior Art by Tomas Giorello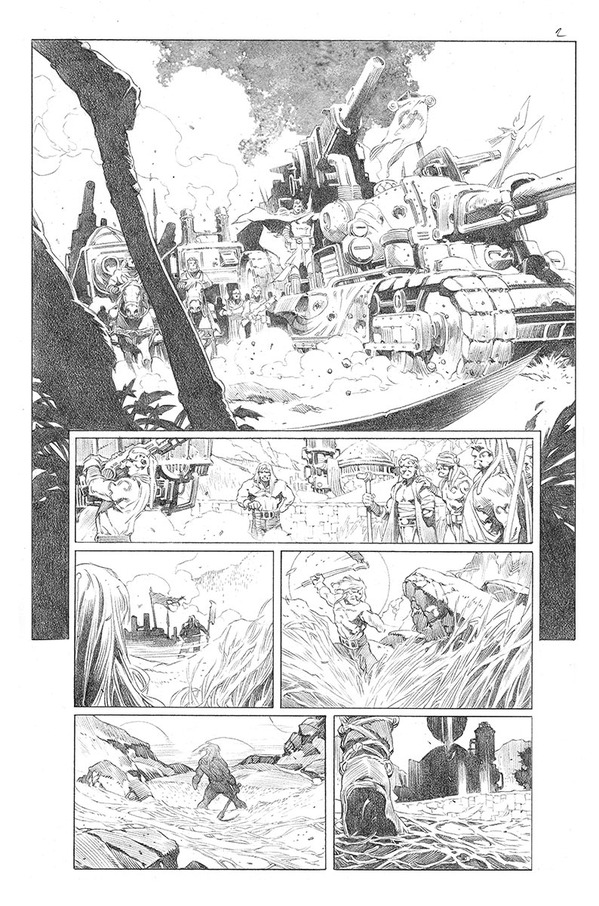 X-O Manowar #1 Interior Art by Tomas Giorello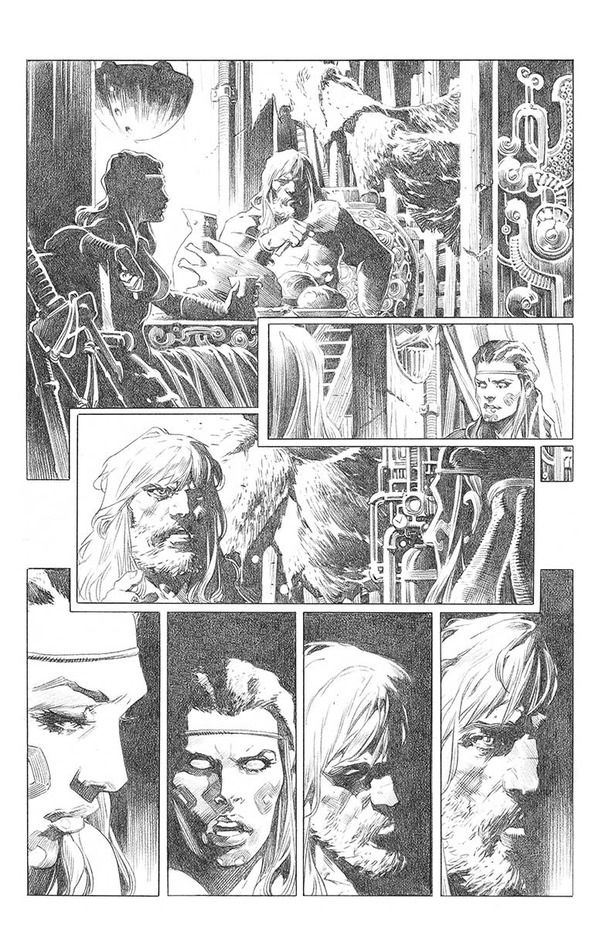 X-O Manowar #1 Interior Art by Tomas Giorello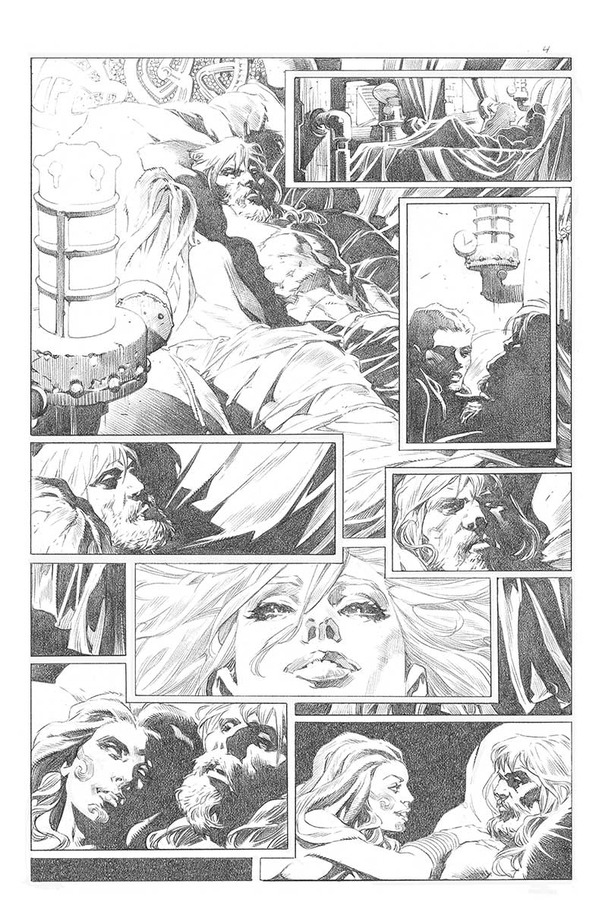 X-O Manowar #1 Interior Art by Tomas Giorello