Using my pinky finger, I carefully scroll through the recipe on my phone. It's St. Patrick's Day and, with some culinary ambition, I am attempting to make beer bread. I am determined not to mess up or otherwise damage my phone, especially after splashing some water on it twice already. Oops!
Finding new, simple, and tasty recipes can be quite fun and help make our days delicious. Each one we try teaches us a little more about existing peacefully in the kitchen. Every new chef should have some basic recipes that they can perfect and keep in their catalog. With the help of some fantastic contributors, we have created a collection of six easy illustrated recipes great for college students or anyone new to the kitchen.
Practicing a new recipe can be tricky and can put your electronic devices or your cookbook in immediate danger. What if you could put that recipe right on your arm? We worked with some of the internet's favorite food bloggers to design some recipes that were delicious, nutritious, and could fit on a forearm (or two). These illustrated recipes can be right there and your phone will remain flour-free. Check out the recipes and our contributors below:
1. Greek Yogurt Blueberry Pancakes by Emily Hu, food blogger behind Not Your Average College Food.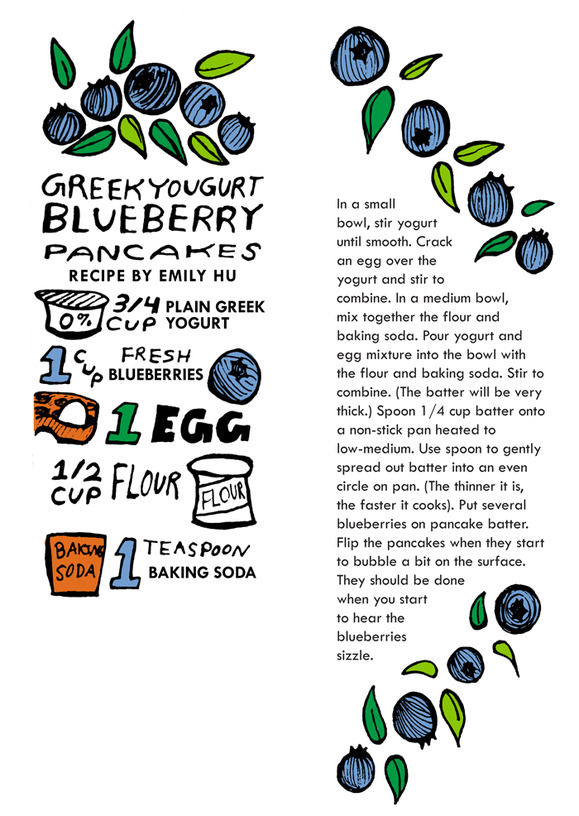 2. Avocado Mango Walnut Smoothies by Anna Keller of Curiouser & Curiouser.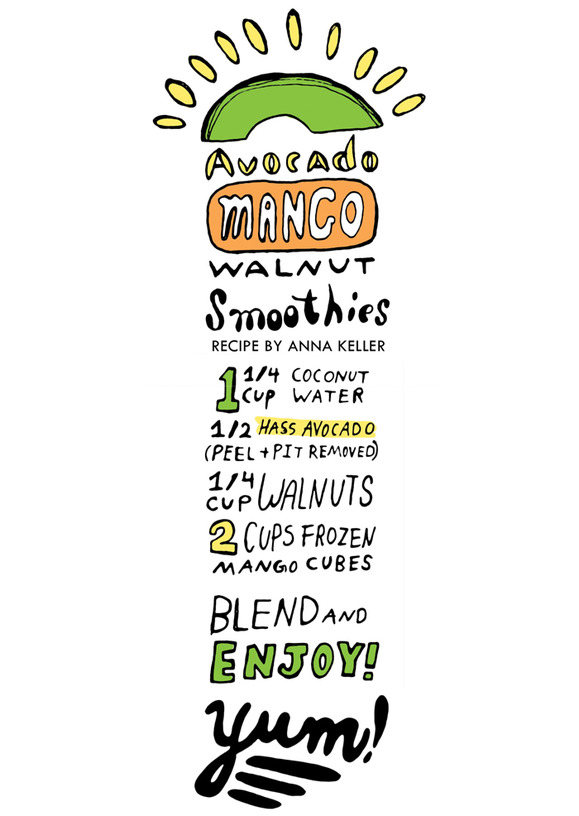 3. Peanut Butter & Chocolate Chip Cookies by Anna Brones, creator of Foodie Underground.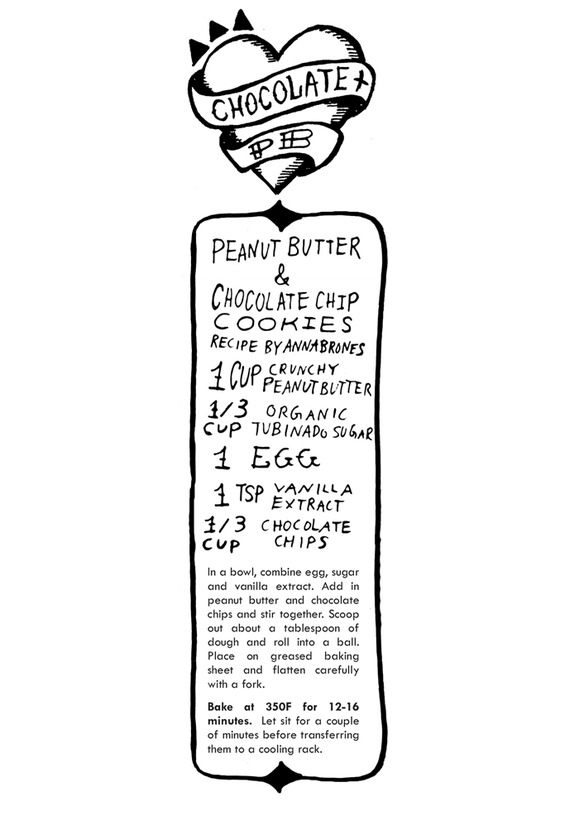 4. Carrot Ribbon Pasta by Cyndi Fecher, editor of Graze Magazine.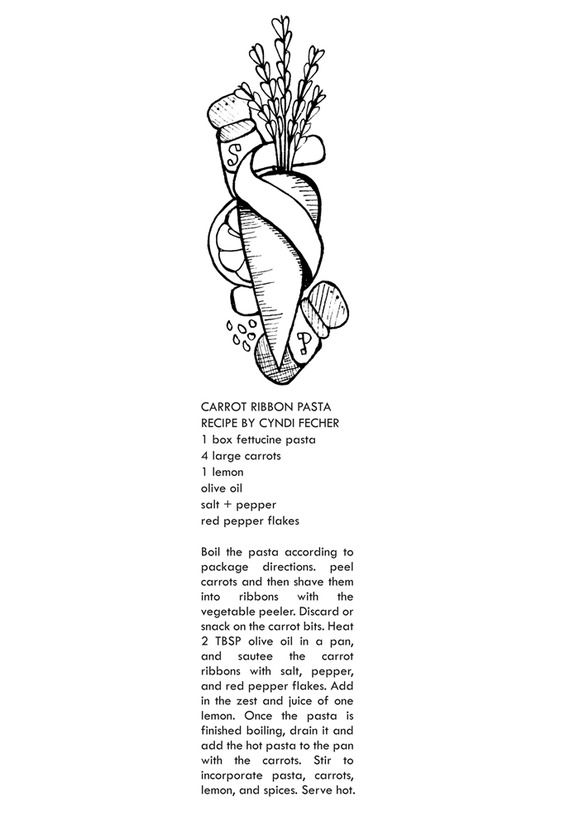 5. Veggie Humus Waffle Pizza by Anna Keller of Curiouser & Curiouser.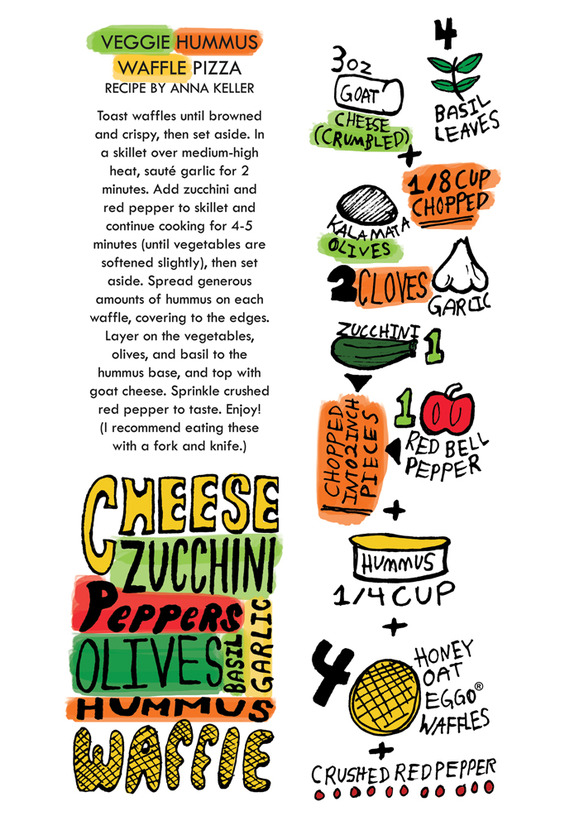 6. Curried Red Lentil and Sweet Potato Soup by Paste's own food editor Sara Bir.