From Japanese robots and Star Wars to The Beatles and Mad Men, the subjects featured in artist Danilo Agutoli's work encompass the far reaches of popular culture.
"I draw what I like, what I'm fond of, and being also kind of geeky, I end up drawing stuff that lots of people like,'" Agutoli says of the inspiration behind his work.
Born in Italy, but currently living and working in Sweden, Agutoli has been drawing since childhood.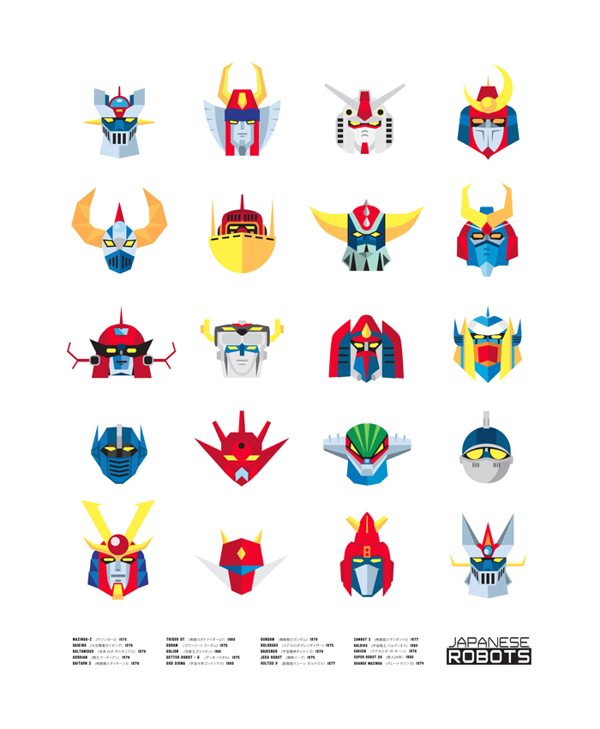 He pays homage to the Japanese robots he used to watch on television in the '80s. His Old School Japanese Robots series isn't just a practice in nostalgia. Agutoli attributes his fascination with the cartoon characters as the reason he started drawing as a child.
Now, he's creating work for a variety of recognizable clients including Wired Italia, Louis Vuitton, Condé Nast Traveler, Forbes Espana, and the Harvard Business Review.
Agutoli seems to tackle his personal projects with the dedication many would reserve for important clients. "I don't really need a push to draw, it's just that I never get bored with it," he says. "I spend about 14 hours a day at my desk and I'm happy. It might also be that I don't have a real education in this subject, I didn't attend art school, I didn't study graphic design, so every day I want to, I must, learn new stuff by myself and try to be better at what I do."
After two years of studying architecture at university, Agutoli quit to pursue other interests. He spent the next ten years working as a clown and juggler and greatly enjoyed the experience. He currently works as a professional illustrator, bringing a circus of colors and fun to his work.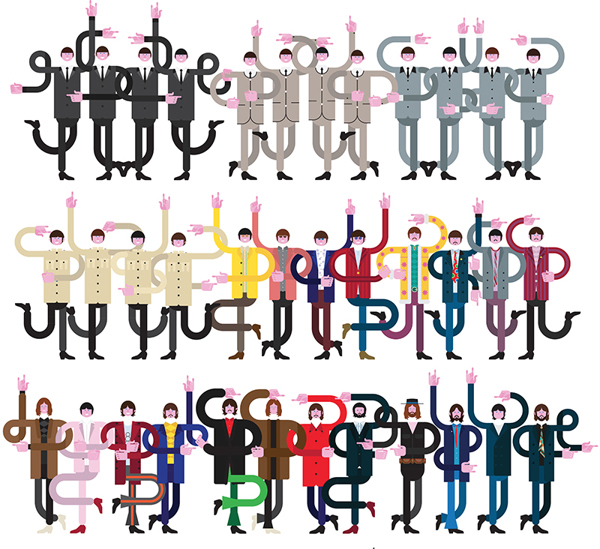 A self-proclaimed Beatles fan, Agutoli has used the band and their instruments as a reccurring subject in a good portion of his work. "Actually, I like to say I am the biggest Beatles expert among the people I know," he says.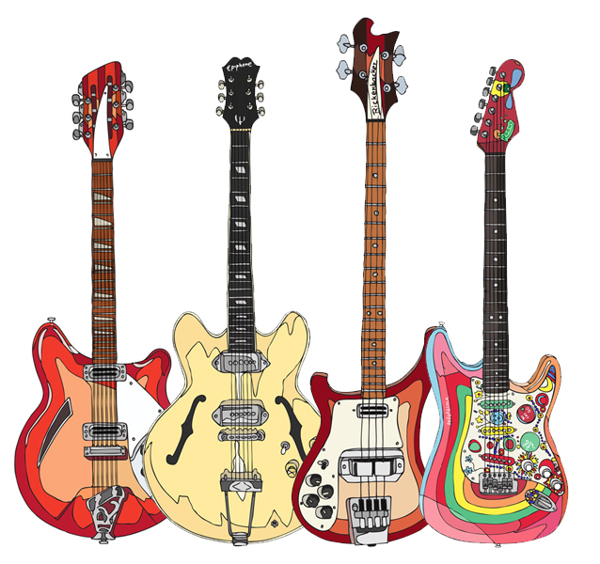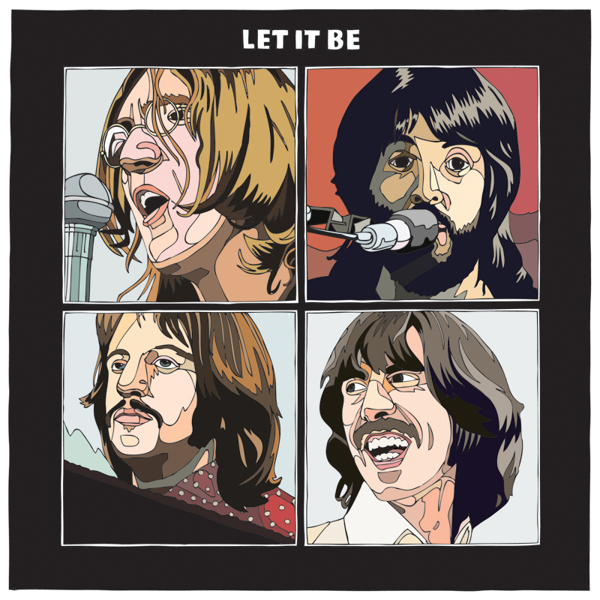 He features all the guitars (he promises every single one of them) used by The Beatles in one series and recreates their popular album covers as illustrations in another. His Beatles®evolution series charts the band's career in caricature from 1963 to 1970, featuring all the costumes and hairstyles in between.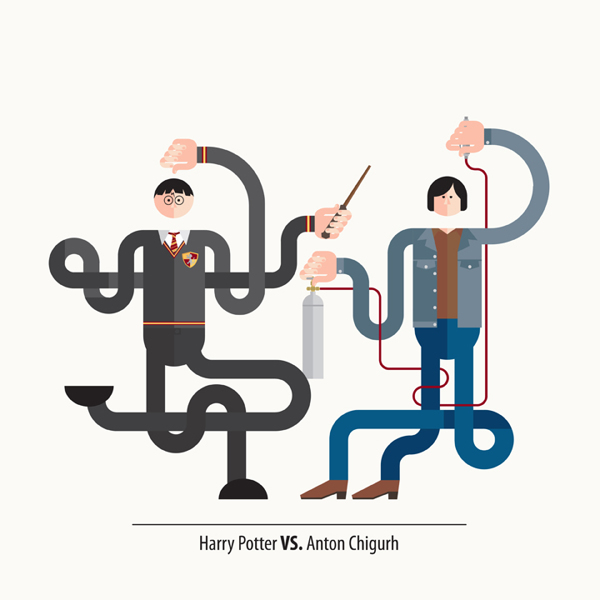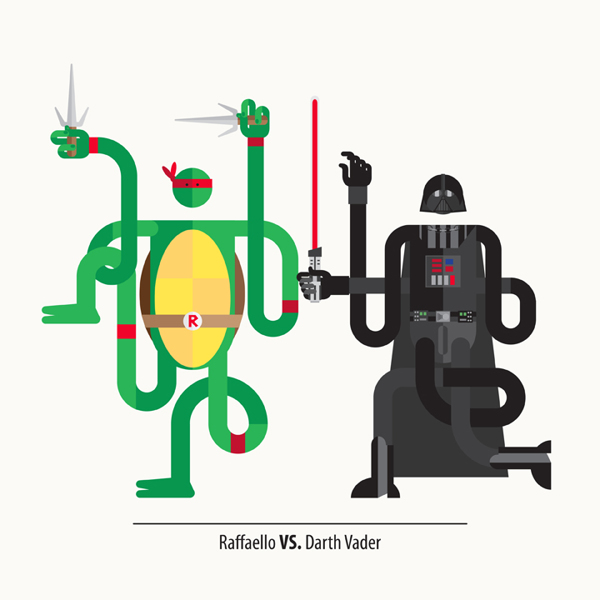 In an odd and highly entertaining two-part series, Agutoli pairs a variety of characters in an illustrated face-off. Unlikely Opponents sees Raffaelo against Darth Vader and Harry Pottered versus Anton Chigurh.
Agutoli's greater portfolio of work features an eclectic array of subject matter, but ultimately carries a style that is uniquely his and unquestionably fun. You can view more of his work on Behance and his personal website.