Wes Anderson is undeniably the master of quirk, and his new film, The Grand Budapest Hotel promises more of his distinctive blend of heart, wit, and oddity. But there's much more to the Texas native than clever dialogue and font choices. Anderson's distinctive films invoke the concept of mise-en-scéne: the grand, undefined term that boils down to the director's stylistic choices and how they tell a story.
With that in mind, we examine how the personal style of 10 of Anderson's most famous characters gives insight into their very peculiar souls. It's not so much a shopping list as it is a celebration of Anderson's brilliant costume choices (though we do provide some items available for purchase in case you feel inspired).
10. Eli Cash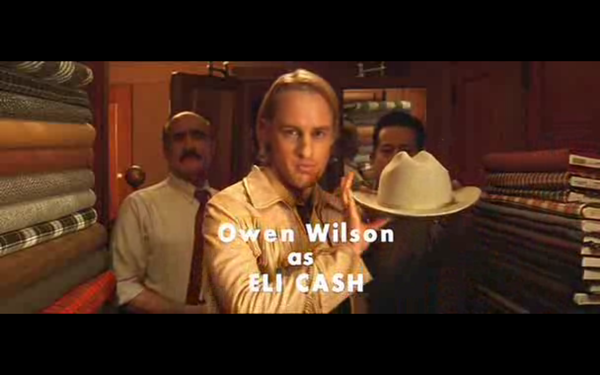 Photo via Flickr
Eli Cash is the Tenenbaum that never was. Eli's desire to be accepted by the family of dysfunctional prodigies drives him to create a romantic persona for himself as a drug addict and generally untalented author of Western novels. Always donning a buckskin-fringe jacket and a tan Stetson, he creates a look that reflects his career and success, much like his best friend Richie Tenenbaum. In this sense, Eli's insecurities are as a plain as the fringe on his sleeves. He takes the Tenenbaum imitation one step further by seducing Margot, Richie's one true (albeit, strange) love. Even though Eli's style reflects his obsession with the Tenenbaum family, it is still separate. His Western costume doesn't blend into the Tenenbaum aesthetic, and no matter how hard Eli tries, he'll never be a real member of the family he envies.
9. Richie Tenenbaum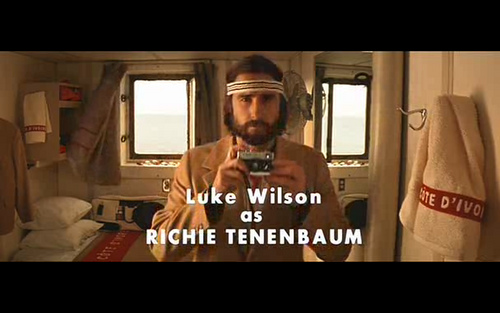 Photo via Flickr
Richie's headband and sunglasses signify his early success as a tennis prodigy, but there's a more complicated explanation for his accessories. Richie hides behind his style the way he hides his sad love for his adopted sister Margot. After she is married to Raleigh St. Claire, Richie furthers his disguise by growing a massive beard. The sentiment is amplified in a poignant scene, where after learning about Margot's affair, he cuts his hair and beard, removes his headband and sunglasses, and slits his wrists in an attempt to take his own life. This is also how we see him when he finally confesses his love to Margot — completely without disguise, baring his cuts and the pain for a love that can never be.
While we hope you don't have the same pain Richie carries, if you do have something to hide behind your eyes, these Esquire sunglasses from American Apparel might do the trick.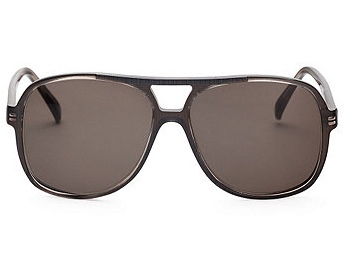 Photo via American Apparel
8. Margot Tenenbaum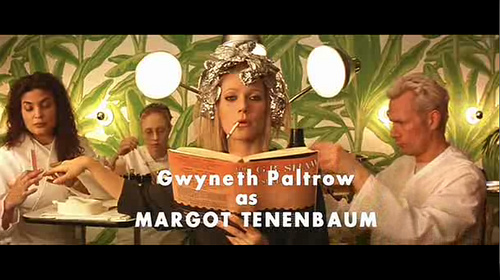 Photo via Flickr
Margot Tenenbaum, or, as her father calls her, the "adopted daughter," feels like an outcast in her own family. It's no wonder that even with a superior intellect, she still clings to her adolescence by wearing cheeky Lacoste dresses and plastic barrettes. Her tennis dress also serves as a visual connection to her brother Richie, while her signature fur Fendi coat is a protective shroud, symbolic of her highly secretive nature. A smoker since the age of 12 who harbors romantic feelings for her brother, Margot has a lot to hide.
If you're feeling like a grown-up melancholy child, perhaps a Lacoste tennis dress layered under your own (faux) fur will help you keep your secrets.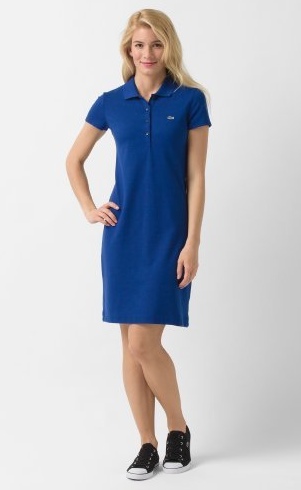 Photo via Lacoste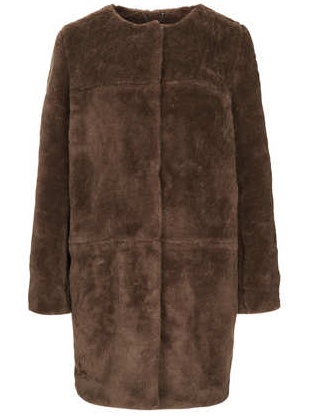 Photo via Topshop
7. Max Fischer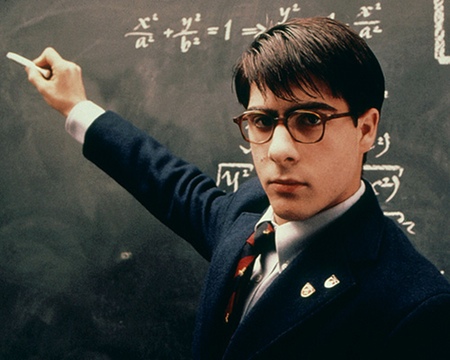 Max Fischer tells Harold Blume the secret to life is finding something you love to do and doing it for the rest of your life. For Max Fischer, that means going to Rushmore. A poor kid on scholarship at the elite Rushmore Academy (based on Anderson' alma mater St. John's in Houston), Max realizes his potential to excess. His grades are dismal, but he demonstrates his intellect through his extra curricular work as well as his sharp Rushmore blazer. Max also displays his individuality through his signature accessories: thick-framed glasses that signify his self-proclaimed brilliance and a red beret that smacks of Che Guevera. Max may be more self-assured than your average teen, but viewers are always in on the joke that he has no idea about the real world. This is after all the kid who said, "My top schools where I want to apply to are Oxford and the Sorbonne. My safety's Harvard." Max's style is a put-on, much like his witty one-liners.
If you feel like the world needs to know your intelligence is more than just a reflection of your grades, perhaps a sharp pair of specs such as the Watts from Warby Parker will send the message.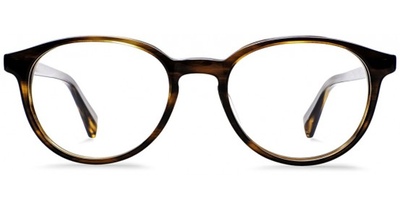 Photo via Warby Parker
6. Eleanor Zissou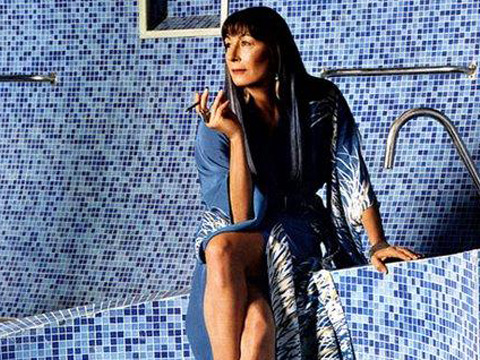 The brains behind team Zissou, Eleanor must deal with her husband's childish antics, infidelity and the organization of an entire team clinging onto its formal glory. Angelica Huston never disappoints (never, I say!) and Eleanor was obviously a character Anderson wrote with her in mind. While her long, elegant dresses matched only by her amazing hair go along with Huston's usual aesthetic, there are certain style elements that make this character a true member of Team Zissou. Silver-blue hair streaks and turquoise jewelry are both representative of team's uniform and the depths of the ocean they explore. These azure-themed touches also reflect her ever-cool demeanor amongst the insanity of her husband and his crew.
Evoke Italian elegance and Eleanor's cool demeanor with a stunning turquoise necklace from Natalie B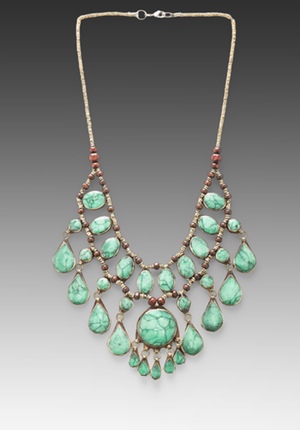 Photo via Revolve Clothing
5. Steve Zissou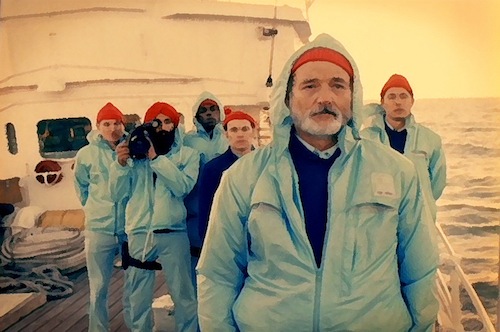 This entry could apply to Team Zissou in general, since they all wear the same outfit. However, Steve Zissou is the leader, and the outfit is a reflection of him. The fact that he makes the entire team wear his odd uniform just goes to show what a self-loathing tyrant the character really is. Zissou's baby blue uniform complete with a epaulette-adorned shirt, contrasting red beanie, custom Adidas sneakers, Speedo and a Glock 17 is one of the best examples of Anderson's attention to detail. The primary colors of the Zissou uniform are stark against the Technicolor sea creatures of Anderson's dream world as well as the backdrop of drab Italian landscape. The costumes are cheeky and militant—appropriate for a film that is part fantasy, part nature documentary and part tragicomedy. The viewer is not given a clear answer about how the director wants them to feel about the complicated character of Steve Zissou, but they are given visual reassurance of Zissou's obsessive nature through an iconic outfit.
Did you know you could buy Team Zissou shoes? I didn't. For 150 clams these babies could be yours.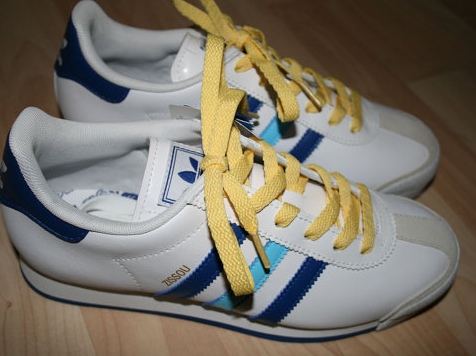 Photo via Zissou Shoes
Peter, Francis and Jack are probably the least sympathetic characters in the Anderson universe. They are rich, lazy and vain Westerners who stand out against the colorful and culturally diverse backdrop of India. While each brother's costume has its own unique quirks (Peter's glasses, Francis's bandages, Jack's bare feet) their fitted, Mod suits emphasize their shared privilege and backgrounds. Based on Anderson's relationships with his brothers, the Whitman brothers' high-profile outfits serve as reminders that despite constant quarreling, they are quite literally cut from the same cloth.
For a premier look at a matinee price, H&M delivers a pretty decent slim-cut suit.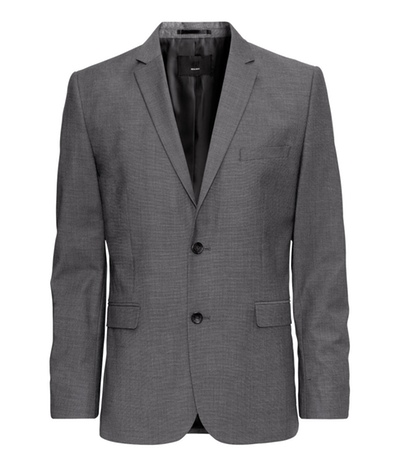 Photo via H&M
3. Jack's Girlfriend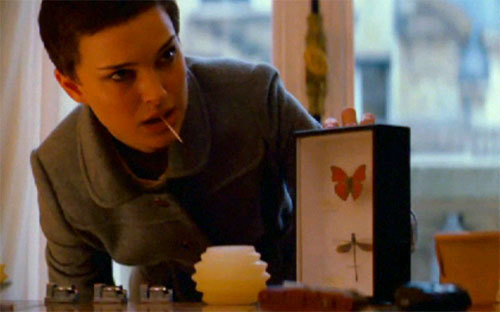 Hotel Chevalier isn't even a full-length film, but Natalie Portman's portrayal of Jack's unnamed girlfriend packs a lot in the short time she's on screen. Once again showing just how much visuals can communicate about a character, Anderson creates a rich backstory despite minimal dialogue. Whether it's the bruises on her naked body, her Edie Sedgwick haircut or her penchant for toothpicks, every single detail tells us that this anonymous character is both tragic and deceptive. There is something especially provocative about her knee-high stiletto boots. Hidden beneath her pressed slacks, they give her a good four-inch lift over Jack, serving as a visual reminder of her power over him. It isn't until she uses sex, her other power over him, that she allows those boots to be peeled off by her ex-lover.
These Rachel Zoe boots have a textured, rubber outsole for running around on icy Parisian streets.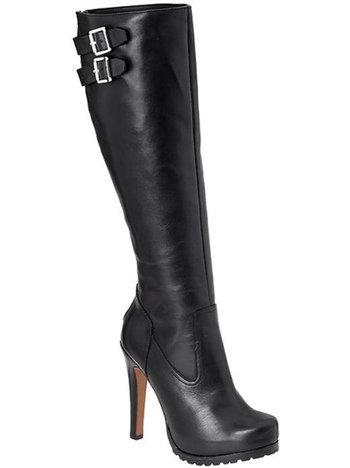 Photo via Piperlime
In Moonrise Kingdom Anderson takes us back the '60s, the decade that has inspired many of Anderson's costume choices. With Suzy Bishop, however, Anderson's retro style seems more understated because it isn't intentionally anachronistic. Her cuffs and collar dresses, raspberry beret, saddle shoes, knee socks, heavy blue eye shadow and beetle earrings betray a girl caught between adulthood and childhood. Her clothes are a visual reminder that Suzy is still a child, even if she explores very adult themes like lust and rage throughout the plot.
This nn_-n&LinkshareID=Hy3bqNL2jtQ-aMPQfLnKlxOT8GWxzDc2jA">Ted Baker color blocked shift available at Bloomingdale's is a grown-up, modern take on Miss Bishop's '60s schoolgirl style.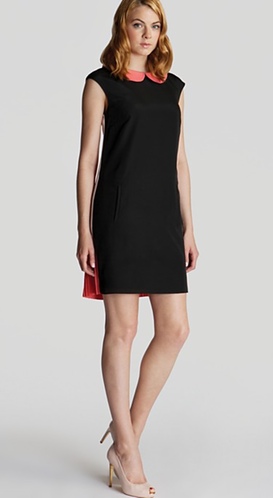 Photo via Bloomingdale's
Sam's Khaki Scouts uniform may seem conventional, but upon further inspection I realized how much his uniform speaks to his character. Sam is an orphan and even though he doesn't fit in, the Khaki Scouts are the family he seeks, and this sentiment is reinforced at the end of the film when he changes into the Island Police uniform. His glasses, raccoon skin cap and his mother's grape-pearl pin are all details that show us how exceptional Sam is in comparison to his peers. After all, it's not every 12-year-old that is willing to commit to marriage.
And nothing says cool quite like a 'coon skin cap. Find one for less on eBay.


Photo via eBay