There are certain circumstances that grant the use of the flask. Sometimes the day drags on and you need a little boost to get you through, or maybe you're at an event and want to make your punch a little more "adult.&#8221 There's no shame in that game. And what better way to sneak in your booze than in a convenient and fashionable accessory? Below we've compiled a list of 10 covert ways to transport your alcohol.
The strenuous task of skiing can take a toll on your body. Booze helps. Unscrew this ski pole to sip on a beverage that will warm you up for sure. They normally hold about eight ounces per pole, and non-alcoholic liquids are not recommended due to freezing issues.
You may dread learning to tie a tie or even wear one to work, but this tie makes it more fun. Holding eight ounces of your preferred drink, the Flask Tie is an inconspicuous way to fool your co-workers into thinking you're a responsible adult.
3. Boozy Bangles


via Cynthia Rowley
Stylish and discreet, these bangles are a great way to be trendy and have your thirst quenched at the same time. Designer Cynthia Rowley created these unique and pretty flasks to wear around from the morning into the evening.
With changing times and technologies the world hasn't seen too much of the Walkman lately. However, Drinkman has created a retro throwback that doesn't quite play your old cassettes, but instead houses your favorite liquors.
5. Dear Diary Flask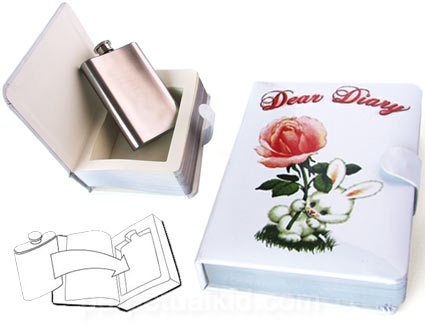 via PerpetualKid
For those days when you feel like you need to write it all down, pull out your diary and sip on the hidden flask inside. Creative and handy, this will conceal your flask with ease.
A flask that's disguised as a sports bra: brilliant. The wine rack comes in all sizes and has a tube for hidden sippage. Just make sure not to poke a hole through the pouch.
7. Freedom Flask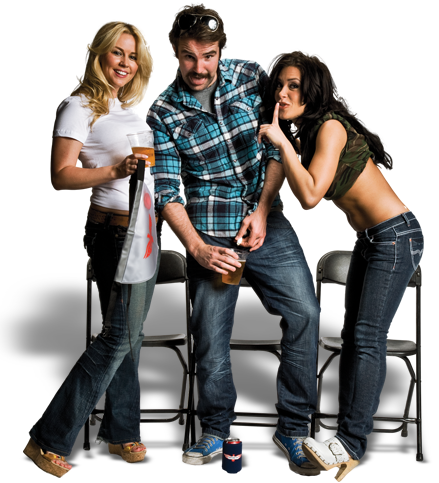 via FreedomFlask
"Urine" luck with this booze storage unit. The Freedom Flask is supposed to be placed around the front of the body, you unscrew the nozzle to relieve yourself of alcohol. Gross? Yes. But it works.
8. Binoculars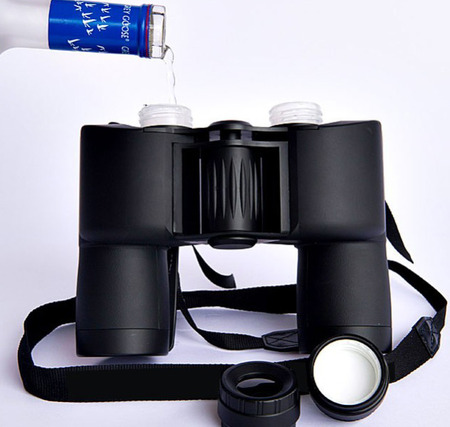 via Binococktails
Maybe you were dragged on a bird watching trip that you really didn't want to be a part of. Or maybe you are at the opera and don't really fancy that much fancy. If so, the double-flasked extremely realistic looking binoculars will surely fake out your peers. Or the birds.
Have an ailment that requires a cane or want to sport one just for fun? No problem. Smuggle your Brandy or other liquor in this dapper yet sneaky cane. It sports 5.2 ounce flasks and supports up to 250 pounds. Problems solved.
Everyone these days has their phones glued to them constantly. It's more likely that you will see people on their phone than without. Why not take advantage of that with a sly little creation that looks exactly like an iPhone but holds your liquor possibly better than you can.