Last week, Cooperstown-based Brewery Ommegang announced that it would be re-teaming with the creative marketing minds at HBO to release yet another Game of Thrones-inspired beer—a "Fire and Blood Red Ale," created in honor of House Targaryen with a label that will pay tribute to its fire-breathing progeny: Drogon, Rhaegal, and Viserion.
Though the newest ale won't be available until the small-screen adaptation of George R. R. Martin's fantasy series debuts its fourth season this spring, there are other ways to pay fermented tribute to Westeros, Essos, and many of your other favorite fictional people, places, and things with these pop culture-inspired beers.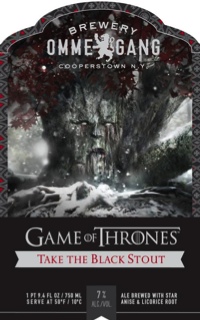 1. Take the Black Stout
Brewery: Brewery Ommegang
City: Cooperstown, NY
ABV: 7%
Style: Dark Stout
No celebration on Game of Thrones would be complete without a never-ending supply of mead, as Peter Dinklage can attest. Which makes the ongoing partnership between Brewery Ommegang and HBO all the more apropos. It all began in March of this year, with the release of Iron Throne Blonde Ale, which quickly became Ommegang's fastest-selling limited edition beer. So six months later came this spicy stout, crafted in tribute to the mysterious Night's Watch, which tops a chocolate malt foundation with licorice root and star anise.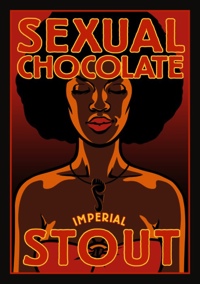 2. Sexual Chocolate
Brewery: Foothills Brewing
City: Winston-Salem, NC
ABV: 9.75%
Style: Imperial Stout
What began as a one-off joke in John Landis' 1988 comedy classic Coming to America (it's the name of the band that accompanies Mr. Randy Watson in a stirring rendition of "The Greatest Love of All") has morphed into a potent, cocoa-infused seasonal stout teeming with sweet notes of espresso, molasses, toffee, and dark fruit. Can we get an Ah-men?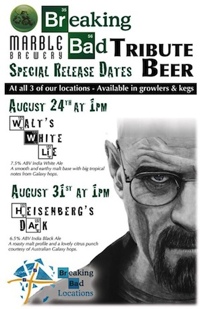 3. Heisenberg's Dark
Brewery: Marble Brewery
City: Albuquerque, NM
ABV: 6.5%
Style: India Black Ale
Just as Walter White's signature blue meth has ceased production in the Albuquerque area, so too has Marble Brewery's fun lineup of Breaking Bad-inspired brews, which became a staple of Marble's three tap rooms, and made appearances at viewing parties and other culinary events around the city. Served by the growler or keg, brewmaster Ted Rice's recipes highlighted the teacher-turned-kingpin's double life with Walter's White Lie (a tropical-flavored India White Ale) and the more sinister Heisenberg's Dark, which packed an unexpected citrus punch.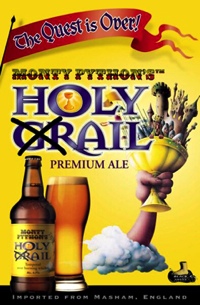 4. Holy Grail Ale
Brewery: Black Sheep Brewery
City: Masham, England
ABV: 4.7%
Style: English Pale Ale
Originally created in 1999 in honor of Monty Python's 30th anniversary, Black Sheep Brewery's funny bone-tickling brew is still in demand more than a decade later. And it lives up to its name with favorable ratings from well-respected industry critics like BeerAdvocate. It's made with classic Maris Otter malt, old English hops and a pinch of wheat, which the bottle cheekily promises was "tempered over burning witches."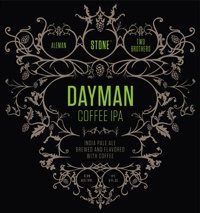 5. Dayman Coffee IPA
Brewery: Stone Brewing Co.
City: Escondido, CA
ABV: 8.7%
Style: Coffee IPA
Considering that It's Always Sunny in Philadelphia is about a group of friends who own a bar, and that 90 percent of the show takes place within said bar, it only makes sense that a signature brew would follow. Around the same time that Game of Thrones got its first namesake beverage, so did the gang from Paddy's Pub, courtesy of a collaboration between Aleman Brewing, Two Brothers Brewing Co., and Stone Brewing Co. A play on the show's "The Nightman Cometh" rock-opera, Dayman enlivens the hop profile of an IPA with freshly roasted coffee beans, easing the transition from Nightman to Dayman (Champion of the Sun… ah-AH-ah).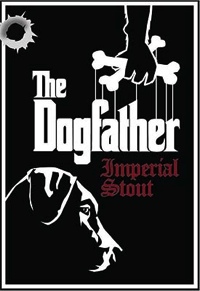 6. The Dogfather
Brewery: Laughing Dog Brewery
City: Ponderay, ID
ABV: 10%
Style: Imperial Stout
Laughing Dog Brewery's ode to the code of Omertà is released in limited batches each November, making it as elusive as Whitey Bulger for all those years. The 2013 brew—which be made available in 22-ounce bottles and kegs—has been aged in charred bourbon barrels, giving it the sort of dark and smoky texture that Don Corleone would certainly appreciate.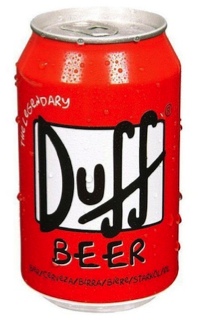 7. Duff Beer
Brewery: Eschweger Klosterbrauerei
City: Eschwege, Germany
ABV: 4.7%
Style: German Pilsner
For 24 years, you've watched Homer Simpson while away the hours at Moe's Tavern, guzzling down can upon can of the now-iconic Duff Beer. And while the only place to get the show's "official" brew is at The Simpsons Ride at Universal Studios Orlando, Germany's Eschweger Klosterbrauerei has been cooking up their own rendition of the red can wonder—which they refer to as The Legendary Duff Beer—and been immune to legal action under European trademark laws.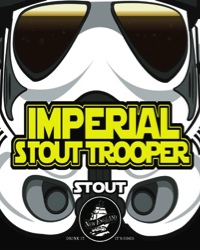 8. Imperial Stout Trooper
Brewery: New England Brewing Company
City: Woodbridge, CT
ABV: 8.5%
Style: Russian Imperial Stout
Yet another unofficial beer inspired by an iconic pop culture property, the New England Brewing Company's Website describes the origins of its full-bodied Imperial Stout Trooper—made with a blend of seven different malts and Northern Brewer hops—as "brewed in a brewery not too far away and not too long ago…"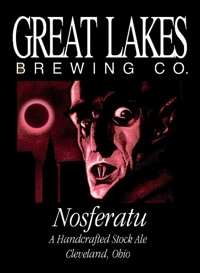 9. Nosferatu
Brewery: Great Lakes Brewing Co.
City: Cleveland, OH
ABV: 8%
Style: Imperial Red Ale
Long before there was Eric and Bill or Edward and Bella, vampire lovers were all Team Nosferatu. Released each September—just in time for your alcohol-fueled Halloween festivities—this potent-but-easily drinkable blood-red ale can have you sleeping through the daylight hours if you're not careful.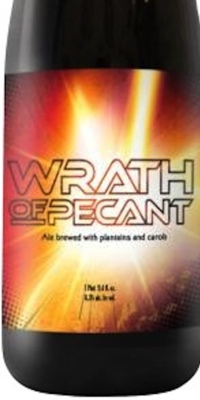 10. Wrath of Pecant
Brewery: Dogfish Head
City: Milton, DE
ABV: 6%
Style: Brown Ale
Pop culture collaborations are a cornerstone of the business at Dogfish Head (the guys even had their own Discovery Channel reality show, Brew Masters, in which audiences got to see them develop Bitches Brew, a limited edition Imperial Stout to commemorate the 30th anniversary of Miles Davis' iconic album). So it was only a matter of time before they paid tribute to the ultimate example of fandom: Star Trek. In conjunction with BeerAdvocate founders Jason and Todd Alström, the team created this pecan wood-smoked brown ale with plantains and carob for Boston's 2010 Extreme Beer Fest. Once they had the recipe down, they left the naming up to the public. The bad news? It's no longer in production (though you can purchase its now-iconic label for just north of $2 on ebay).