We know you're all yearning for blue skies and sunny days and they can't come soon enough. With spring trying to peak its head out and give us some warmth and sunshine we can try to hurry it along with these 10 punch recipes perfect for the spring months.
1. Strawberry Rhubarb Sangria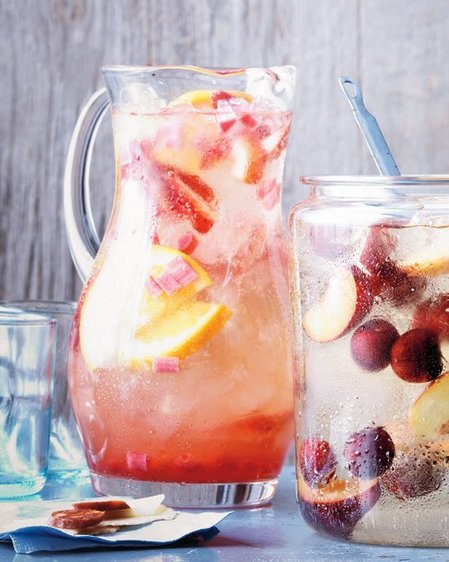 via Martha Stewart
Ingredients:
1/4 cup sugar
1/2 cup water
2 rhubarb stalks, cut into 1/2-inches
1/2 cup fresh orange juice
1 orange, cut in slices
1 pint strawberries, hulled and cut
4 cups chilled seltzer
1 bottle (750 ml) chilled sparkling wine, such as Champagne or Prosecco
Ice
Directions:
In a saucepan combine the sugar and water bringing it to a boil. Once boiling add in the rhubarb and pour into a heatproof bowl to cool for about 30 minutes. In a separate pitcher combine the orange juice, orange and strawberry slices. Add the cooled rhubarb mix, seltzer, sparkling wine and ice. Enjoy.
2. Beer Punch
via Sunny Anderson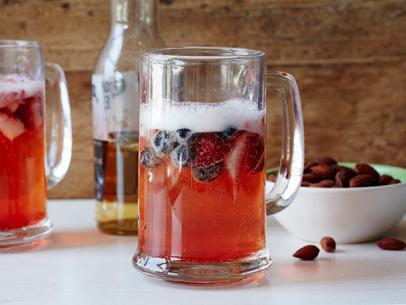 via Food Network
Ingredients:
4 strawberries, chopped
1/4 cup blueberries
1/4 cup sugar
2 tablespoons grenadine
2 tablespoons fresh lime juice
2 (12-ounce) bottles beer, (Try: a Pilsner or Corona)
Directions
In a medium bowl add strawberries, blueberries, sugar, grenadine, lime juice and stir to dissolve the sugars. Cover and refrigerate for an hour while intermittently stirring to make juices. When ready to drink, pour the beer into the mixture, stir and sip on.
3. Citrus Champagne Punch
via Emeril Lagasse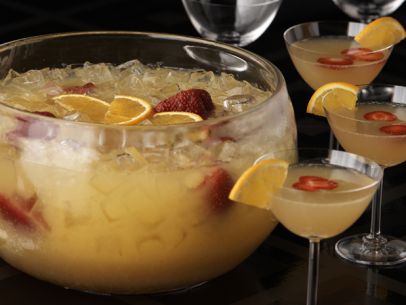 via Food Network
Ingredients:
2/3 cup fresh lemon juice
2/3 cup superfine sugar
1 cup vodka
1/2 cup Limoncello
2 teaspoons vermouth
1 (750 ml) bottle chilled dry Champagne or sparkling wine
Ice
Lemon twists, garnish
Directions:
Combine the lemon juice, sugar, vodka, Limoncello, and vermouth in a large bowl and stir until the sugar is completely dissolved. Cover and refrigerate one to two hours. Add in the Champagne while stirring to combine. Serve over ice in glasses, add lemon as a garnish.
4. Sorrel-Lime Cooler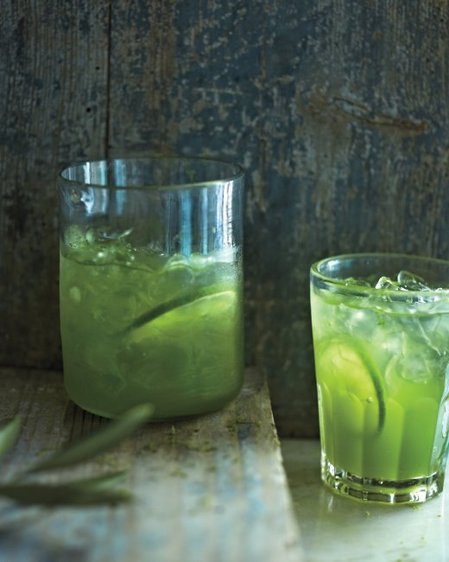 via Martha Stewart
Ingredients:
1/4 cup agave nectar
1/2 cup water
3/4 cup thinly sliced sorrel leaves
4 limes, sliced, plus 4 rounds for garnish
40 ounces seltzer, chilled
Directions:
Combine agave nectar and water in a small saucepan bringing to a simmer over medium heat, stir. Let syrup cool, then move to a blender and puree with sorrel leaves until smooth. Pour syrup through a fine strainer into a bowl and discard whole pieces. Squeeze lime slices into a large pitcher and add slices to the pitcher while gently smashing with the back of a wooden spoon to release the oils in the rind. Add sorrel syrup and seltzer. Serve over ice, garnished with lime rounds.
5. Rum Punch
via Bobby Flay

via Food Network
Ingredients:
1 cup fresh lime juice
2 cups grenadine
2 cups Jamaican white rum
1 cup light rum
2 cups fresh pineapple juice
2 cups fresh orange juice
Pinch freshly grated nutmeg, optional
Orange slices, for garnish
Pineapple slices, for garnish
Directions:
Mix all the ingredients together in a bowl, refrigerate for one hour before serving. Garnish with orange and pineapple slices.
6. Sparkling Strawberry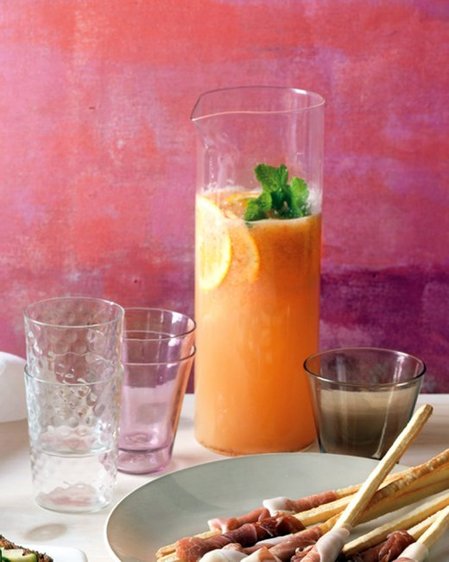 via Martha Stewart
Ingredients:
2 cups hulled strawberries
2 tablespoons water
1/4 cup orange juice
1 bottle chilled Prosecco or other dry sparkling wine
1 orange, sliced
Mint sprigs, for garnish
Directions:
In a blender puree two cups strawberries and two tablespoons water until they look smooth. In a separate pitcher, combine strawberry puree, wine and orange slice, and stir gently. Serve garnished with mint.
7. The Falero
via Jeffrey's Grocery Altered Amounts of Ingredients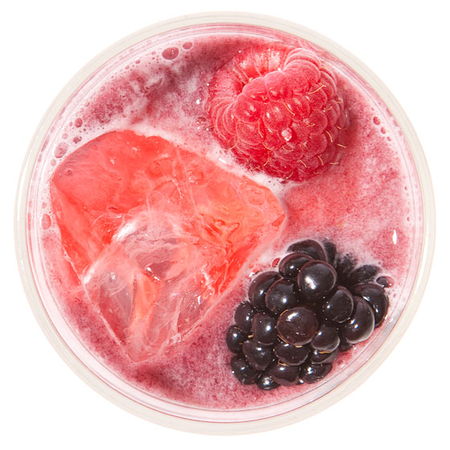 via Danny Kim
Ingredients:
16 blackberries
3 oz. simple syrup
3 oz. lime juice
8 oz. Framboise
Liter of Seltzer
Raspberries for garnish
Directions:
In a bowl combine blackberries, simple syrup, lime juice, and Framboise. Mix in the seltzer and stir. Pour over ice and add a raspberry for garnishing.
8. Absolut Mandarin Punch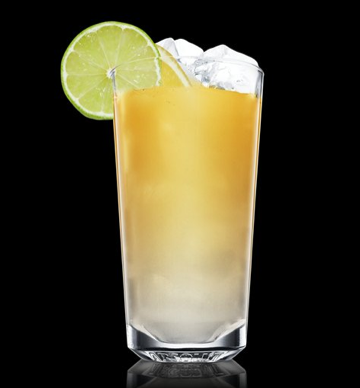 via Absolut
Ingredients:
2 Parts Absolut Mandarin
2 Parts Ginger Ale
1 ½ Parts Pineapple Juice
1 Wedge Lemon
1 Wheel lime for garnish
Directions:
Add all ingredients into bowl, stir well. Pour in a glass over ice, add lime wheel for garnishing.
Ingredients:
1 Part Three Olives Loopy
2 Parts Lemonade
Splash of grenadine
Directions:
Mix all ingredients in a bowl, stir well and serve over ice. Garnish with a lemon.
10. Grape Smash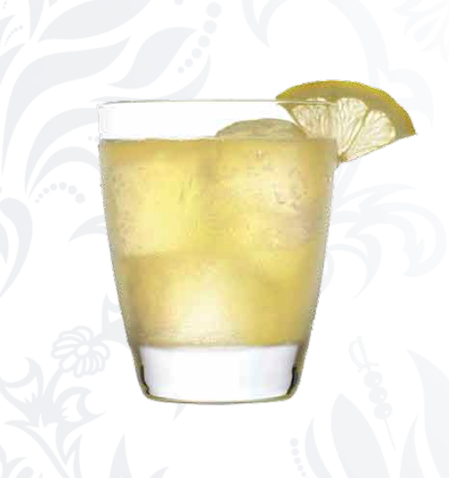 via Three Olives
Ingredients:
2 Parts Three Olives Grape Vodka
1/2 Part triple sec
1/2 part sour mix
3 parts lemon-lime soda
Directions:
Mix vodka, triple sec and sour mix in a bowl. Add in the soda and pour over ice in a glass. Garnish with a lemon wedge.