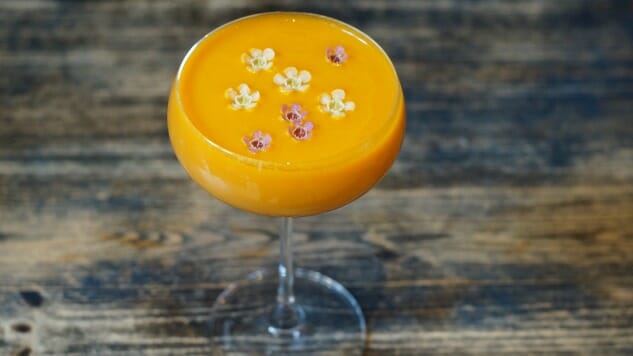 Depending on where you are in the country you're either recovering from an epic snowstorm or pulling out your swimsuit.
No matter what the thermometer says, spring is upon us, even if it hasn't quite sprung everywhere.
When it does arrive, along with it we'll have warmer temperatures outside, which calls for cooler temperatures in your cocktail glass. Spring and summer cocktails are some of my favorites, and often include really interesting fruit combinations and lighter liquors, officially signaling my brief departure from drinking nothing but whiskey.
If you're looking for a few cocktails to kick the season off right, here are some excellent suggestions:
---
Into the Woods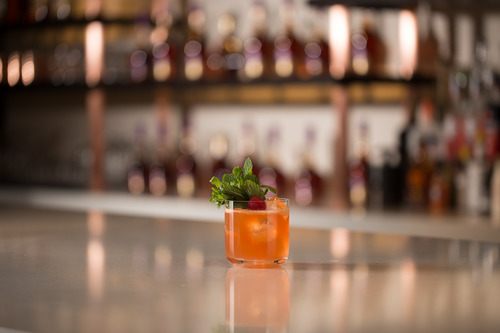 Ingredients:
1 ¾ parts Courvoisier® V.S. Cognac
¾ parts DeKuyper® Apricot Brandy
½ part lemon juice
3 fresh raspberries
Absinthe rinse
Mint sprig for garnish
Directions: Build all into shaker, add ice and shake. Rough strain into an absinthe rinsed glass then garnish with a mint sprig and a fresh raspberry.
---
Torrents of Spring
Kylie Flett // PUNCH Media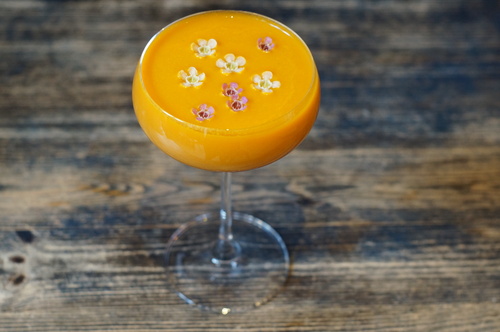 Ingredients:
1.5 oz. Coopers' Craft
1 oz. Fresh pressed carrot juice
½ oz. Pineapple juice
¼  oz. Lemon juice
½ oz. Simple Syrup
2-4 dsh     Ginger Lemon Tincture (18.21 or bartender's choice)
Directions: Combine all ingredients in an ice-filled Boston shaker tin.  Strain through a fine sieve into coupe and garnish with edible flowers and/or a thin lemon slice.
---
Easy Breezy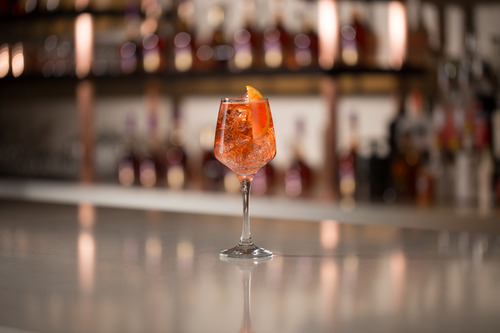 Ingredients:
1 ½ parts Courvoisier® V.S. Cognac
4 parts cranberry juice
Orange slice for garnish
Directions: Pour cognac in glass, add ice and top with cranberry juice. Garnish with ½ orange slice.
---
Sparkling Vodka Mint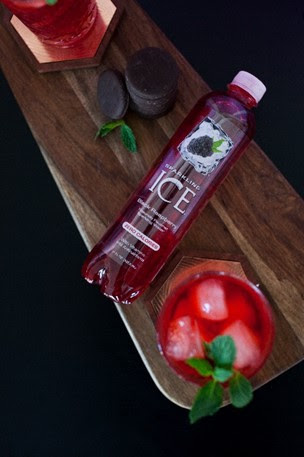 Ingredients:
1.5 oz. vodka
5 mint leaves (plus sprig to garnish)
1 tsp. of cocoa powder
Sparkling Ice Black Raspberry
Directions: Add mint leaves, vodka, cocoa powder to mixer. Muddle and mix. Add ice. Shake and strain into glass with ice. Top with Black Raspberry Sparkling Ice. Garnish with sprig of mint. Best served alongside Thin Mint cookies!
---
Kim Crawford's Slice of Life Cocktail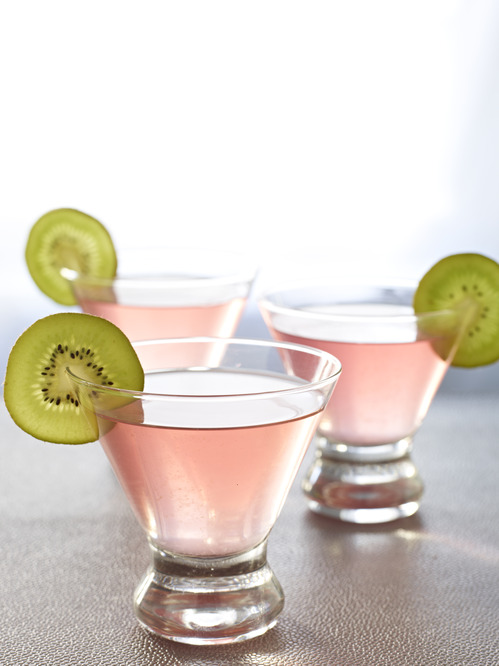 Ingredients:
1/2 of a kiwi fruit, skinned
1/2 oz. fresh lemon juice
1/2 oz. simple syrup
3/4 oz. vodka
1 1/2 oz. Kim Crawford Sauvignon Blanc
1/2 oz. pomegranate juice
Directions: In the bottom of a mixing glass, muddle the kiwi in the lemon juice and simple syrup. Add remaining ingredients and shake well with ice. Strain into a chilled martini glass (or over ice into a rocks glass). Garnish with a kiwi slice on rim of glass.
---