In terms of original programming, Showtime always felt a bit like HBO's red-headed stepchild. Earnest, a bit neglected, and not enough common sense to know when to stop. Any Showtime series loyalist (read: those who watch no matter how bad or unoriginal the show becomes) can tell you that almost every network show should've ended two seasons before it did. Note to Showtime's decision-makers: sometimes more of a good thing is too much of a good thing. And perhaps that's good advice to follow for this drink/show pairing as well. We won't hold you to watching every episode of these five shows. And don't try to keep drinking through them all, either. Do your liver that favor.
---
Dexter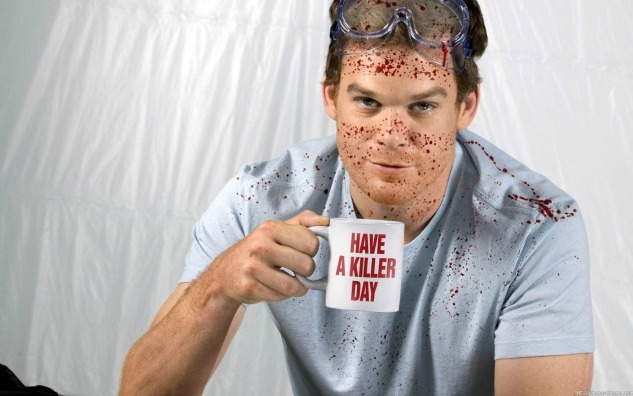 This tale of a moral serial killer—who also happens to be a forensics expert—hit at the right time in 2006, just as the amoral male TV protagonist trend was hitting its stride. Much credit falls to Michal C. Hall, just off a successful run on HBO's Six Feet Under, who sold both the menace and the humanity of Dexter. And while it lagged a bit throughout its run (and became almost a self-parody by the last season), stick with it through at least season four, where John Lithgow employs his considerable talent to generate some serious terror as the Trinity Killer. Fortify yourself for the long hall—and align yourself with the blood splatter—by scoring some of Flying Dog's Bloodline Blood Orange Ale, a big, boozy IPA. The Ralph Steadman illustration on the label further reinforces the show's madness.
---
Shameless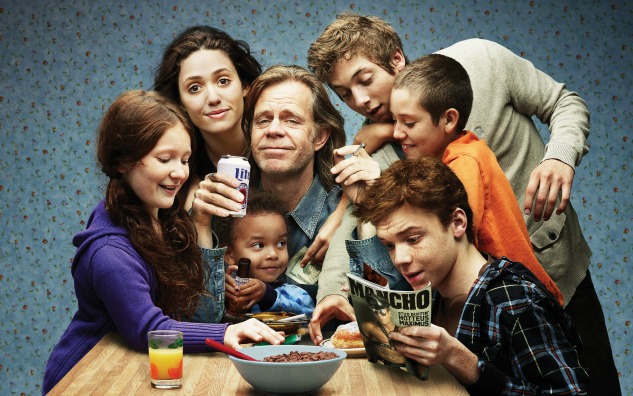 If there's a series that deserves an alcohol pairing more than Shameless, Showtime has yet to make it. The American take on a long-running British series, this show doesn't pull any punches in portraying the debauched humanity of the Gallagher family. Sometimes the antics almost feel almost too geared to shock and awe the conservative set, but when the writers and performers thread the comedy-drama needle perfect, it's a shockingly poignant, emotional show about a side of Chicago seldom portrayed on any screen. Any sort of rail liquor will service you—and pay homage to the low-brow alcoholic consumption on-screen. But we suggest a few cans Old Style, a cheap-ass Chicago beer that dates back to 1902.
---
Weeds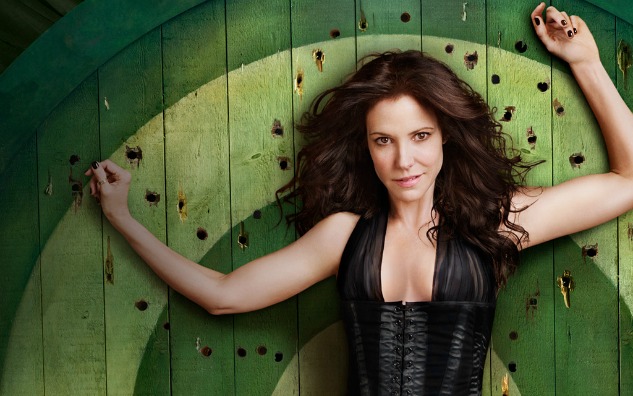 The slow but steady, state-by-state legalization of marijuana makes Weeds, where a suburban housewife turns to dealing pot in order to support her family—feel almost anachronistic. But there's no doubting the effectiveness of its comedy, levered by a strong cast including star turns from Justin Kirk and Kevin Nealon. But it's Mary-Louise Parker's Nancy Botwin that anchors the show, especially during the latter half of its run, when the story kinda went off the rails. And while there are loads of ganja-influenced drinks on the market today, pay homage to the show's suburban origins by pouring yourself a big glass of white wine—an oaky chardonnay feels right, but if that's too sweet, try a chilled California sauvignon blanc.
---
United States of Tara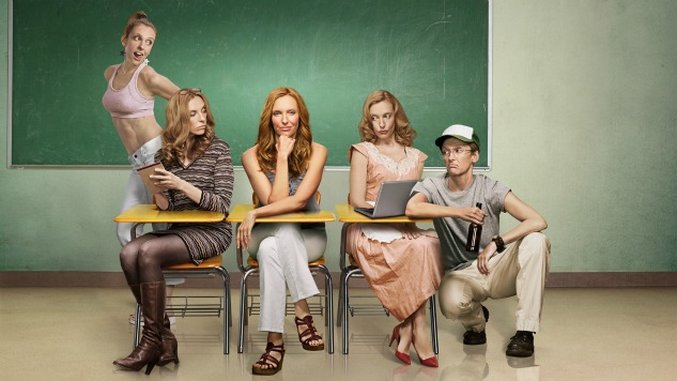 The success of this short-lived series rested on Toni Collette's shoulders—after all, she plays the protagonist, a housewife stricken with dissociative identity disorder, as well as the four versions of herself, which periodically emerge to throw the family's lives into chaos. And she nails it almost every time throughout the show's three-season run. The supporting cast—including recent Oscar-buzz Brie Larson as the daughter—also bring their A game. Pair this with a handful of Evil Twin's line of Femme Fatale beers (the Blanc de Blanc, Yuzu Pale, Sudachi, Kabosu, Blanc, and Noir), one for each personality, plus one to grow on…
---
Masters of Sex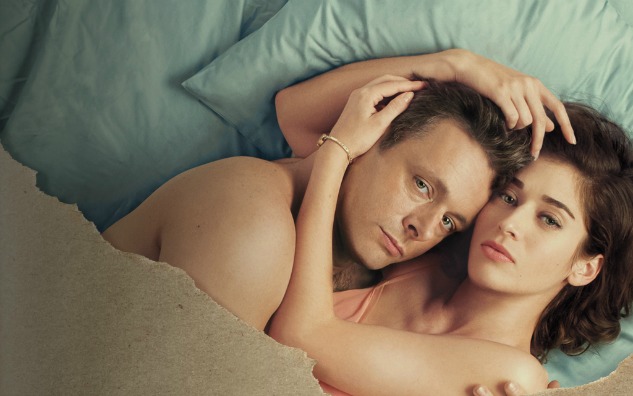 For a show with "sex" in the title, the first season seemed more interested in letter-perfect period recreation than something sensationalistic. But that apparent modesty actually reinforces how revolutionary the characters' work—to delve into and document the science of human sexuality—was back in the 1950s and '60s. Toast their bravery with a period-appropriate cocktail like a Manhattan, with rye whiskey and a twist of lemon rather than the far-too-sweet maraschino cherry.