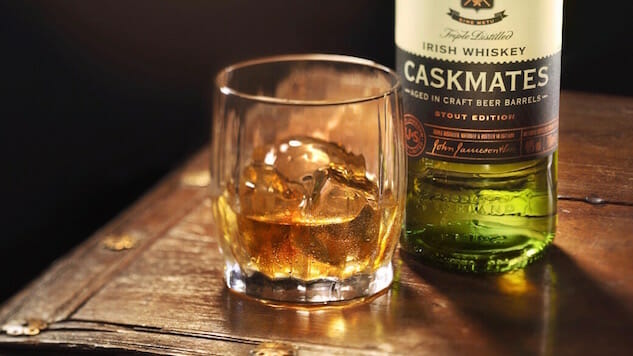 I recently had the chance to visit Ireland's famous Midleton Distillery, located just outside of Cork, a few days before St. Patrick's Day courtesy of Jameson Irish Whiskey. Jameson is, of course, distilled there, along with the majority of name-brand Irish whiskeys – Paddy, Powers, Redbreast, Green Spot, Yellow Spot, and more. As a category, Irish whiskey has been holding its own along with bourbon, rye, and scotch, as Irish brands expand their catalogue and develop new expressions focusing on specific characteristics like barrel finishing. The Midleton Distillery, under the auspices of its parent company Pernod Ricard, is a truly impressive operation, producing whiskey on a scale that dwarfs many others. The distillery produces two types of whiskey, triple-distilled pot still made from malted and unmalted barley, and grain whiskey. Some, like Jameson, are carefully formulated blends of the two, while others, like Redbreast, are single pot still whiskeys that leave out the grain component. A visit to the compound is highly recommended, as whiskey production is such an important and integral part of Ireland's history. The distillery is currently a mix of the old and new; many of the historical buildings remain for visitors to walk through and get a sense of how things used to be, while the real production occurs in a massive and thoroughly modern operation. Here is a list of some of the best whiskey currently being produced at the Midleton Distillery. Slainte.
Jameson Select Reserve Cask Strength Black Barrel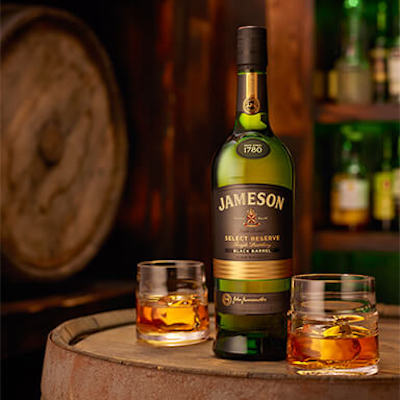 Black Barrel is by far my favorite Jameson expression. It's the most bourbon-like of the lot, no doubt due to the double-charred bourbon barrels that it's aged in, in addition to the sherry casks. There is also more pot still whiskey in this blend than in regular Jameson, and it's a bit older. Try this in an Old Fashioned and you won't be disappointed. But if you make it to the distillery, be sure to pick up a bottle of the cask strength version. Buying it is kind of fun – you get to pour it into a bottle from the barrel yourself. The flavor is bigger and the proof higher – the bottle I got was a hefty 59.2% ABV – so be sure to sip this one with a little water, and take your time.
---
Midleton Dair Ghaelach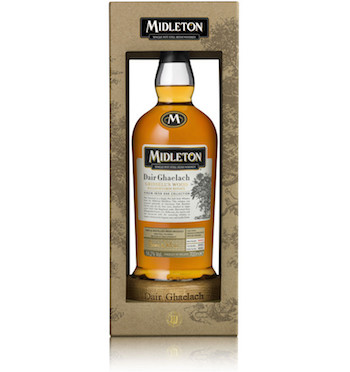 This is an excellent, if pricey, expression from the Midleton Distillery. It consists of 15 to 22-year-old Midleton pot still whiskey that has been finished in Irish oak barrels for up to a year. The flavor profile is bright, not overpoweringly woody, and something altogether different for Irish whiskey. Only recently have Irish forests come back to a level where distilleries can use the wood for barrels – the country was mostly stripped for shipbuilding while under British rule. This explains why the whiskey is so expensive, as there are currently only so many Irish oak barrels available. But, if things continue to go well, perhaps in the future the distillery will release whiskey matured entirely in Irish oak.
---
Green Spot Chateau Leoville Barton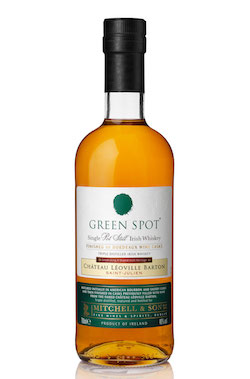 Green Spot is an underappreciated Irish whiskey here in America, due in large part to its limited production, but it's a superb single pot still Irish whiskey produced at Midleton specifically for Dublin wine merchant Mitchell & Son. So it makes perfect sense that the Chateau Leoville Barton expression would be finished in wine casks. You can definitely taste the fruity, slightly acidic wine on the palate and in the nose here, but it's subtle, never overpowering, and stands with the best of Midleton's output.
---
Redbreast 12 Year Old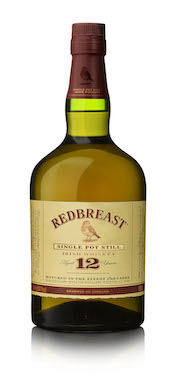 For many, Redbreast is the best of the best when it comes to Irish whiskey. The 15 and 21 Year Olds are outstanding, of course, but for the price you might as well stick with the original 12 Year Old. It's complex, full-bodied, and incredibly satisfying. For all its richness, it's also quite smooth. For the true Irish pot still drinking experience, Redbreast is probably the best place to start – it drinks like a much more expensive whiskey, but it's entirely accessible to newcomers.
---
Jameson Caskmates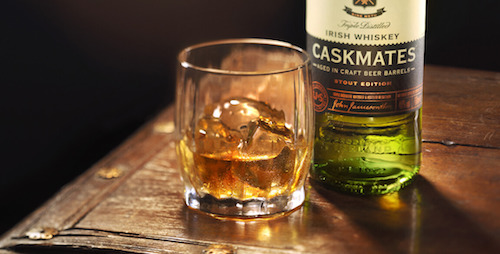 This is the newest addition to the Jameson family, the bestselling Irish whiskey in the entire world. This whiskey is "regular" Jameson, matured for about six years in bourbon and sherry casks, that has been finished in ex-stout barrels supplied by Franciscan Well Brewery. This isn't just a marketing ploy; you can really taste the chocolate and coffee infusion imparted by the beer-soaked wood. It has a little bit of a funky taste to it, but it's a nice contrast with the smooth, sweet, and familiar Jameson flavor profile.
---