If you're a craft brewery in 2015, and you're not innovating, you may as well be dead. In the world of craft beer, boundaries are meant to be crossed. Envelopes pushed. And so each year brings new beers—some experimental, some merely astonishing examples of a given style. We picked our favorites from an impressive crop of new beers to debut in 2015. Here they are, in no particular order.
Ballast Point Grapefruit Sculpin
San Diego, California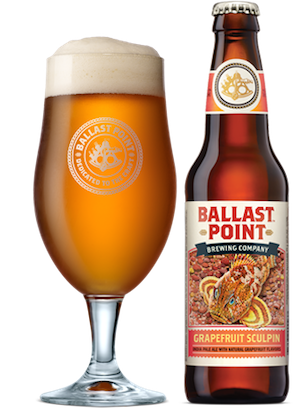 Sculpin IPA is simply one of the best West Coast IPAs being brewed today, and the well-loved classic from Ballast Point has been getting dosed with grapefruit peel at the brewery for a few years. Kegs and the occasional bottle of Grapefruit Sculpin saw limited availability in 2014, but the expanding Ballast Point Brewing is pushing the Grapefruit variant in 2015. The pithy citrus flavors are an on-the-nose match for Sculpin's complex hop character, and it has quickly become a favorite in Southern California. There's also a polarizing Habanero variation of Sculpin that gets bottled, and the brewery has been offering special-release kegs of mango and pineapple-infused versions leading into summer. Expect this trend of flavor variations on a core brand to become a popular way for craft breweries to offer more options to consumers. -John Verive
---
Weyerbacher Sunday Morning Stout
Easton, Pennsylvania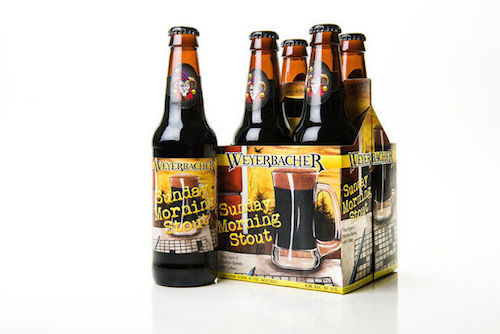 The newest star of the barrel aged imperial stout genre, Sunday Morning Stout from Pennsylvania's Weyerbacher Brewing is threatening to steal the crown from longstanding beer geek favorites like Kentucky Breakfast Stout and Bourbon County Brand Stout. Sunday Morning tops the scales at over 11% ABV and is dense with roasty flavors. The bourbon burn is center stage, but more subtle oak-derived notes of vanilla and spice linger off to the sides while a languid finish of baker's chocolate and espresso settle on the palate until the next sip. It's as harmonious as it is intoxicating, and trade boards are lighting with ISO for a bottle.—John Verive
---
Boulevard Brewing Co. The Calling
Kansas City, Missouri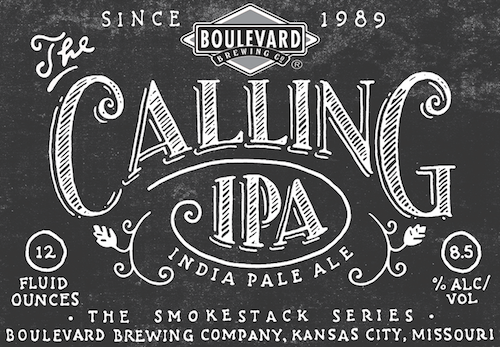 This imperial IPA fits firmly into the West Coast-style of hop-bombs, and the bright hop aromas and understated malt character of The Calling make it a somewhat surprising addition to KC's signature brewery's lineup. The Calling is packed with new American hop varieties like Equinox, Galaxy and Mosaic, and all those hop flavors deftly hide the 8.5% ABV of the pale golden ale. There's a fleeting sweetness in the palate, but each sip finishes dry and bitter while lemongrass and pine flavors linger. The Calling is hands down the best new brew to come out of the brewery since the acquisition by Duvel Moortgat.—John Verive
---
Stone Brewing Co. Bourbon Barrel Aged Arrogant Bastard
Escondido, California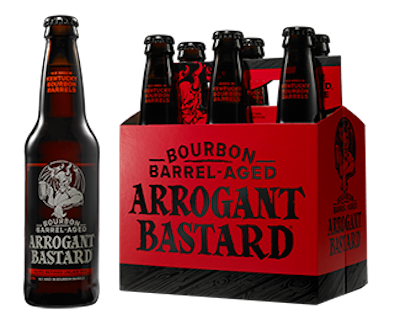 The first half of 2015 saw heavy-hitting Stone Brewing discontinue a few brands (Sublimely Self Righteous, Levitation), release reformulated core beers (Pale Ale 2.0, Ruination 2.0), and continue to put out new and experimental brews. And yet it's a simple variation of one of their most infamous brews that stands out. Arrogant Bastard is an instantly recognizable brand and is demonstrative of Stone's brewing ethos and house flavors. It's bold, hoppy, and unabashed, but the new Bourbon Barrel Aged Arrogant Bastard variant is better in every way. Now brewed by the spin-off Arrogant Bastard Brewing Co., the sweet spirit-soaked oak flavors are the perfect complement to the deep caramel malt body and punchy hop character of the American strong ale, and the whole experience just seems more balanced than the regular Arrogant Bastard. Six packs push $20, but it's a worthwhile splurge.—John Verive
---
Firestone Walker Barrelworks Zinskin
Paso Robles, California

Firestone Walker's wild side, the Barrelworks facility about a hundred miles south of the Paso Robles brewery, continues to create excellent ales on the sour and funky end of the spectrum, and 2015's Zinskin was a transcendent collaboration with a Central Coast winemaker. Thacher Winery provided hundreds of pounds of zinfandel pomace (the mass of seeds, stems and skins left over after pressing the grapes), and the mad scientists behind Barrelworks added the vinous material to a year's-old batch of Lil' Opal and then further aged the wild ale in American Oak barrels for a year. The final brew was rose-tinged and brightly acidic with a balancing tannic finish. Zinskin is a study in patience, and the years of aging have created a subtle brett-y funk and a panoply of fruit aromas that are impossibly well integrated with the essence of oak. -John Verive
---
Sierra Nevada Oktoberfest
Chico, California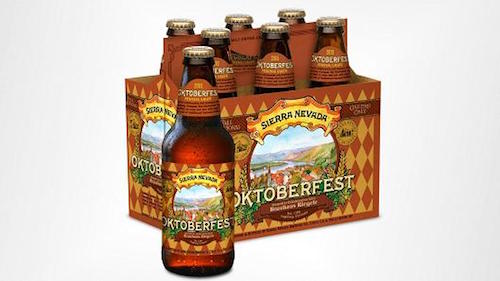 An update to the brewery's annual Oktoberfest release, the 2015 edition was a collaboration with the German brewery Brauhaus Riegele, and it was the ultimate in American marzen-style beers. Blending the tradition of amber lagers from the early days of Germany's Oktoberfest tradition with Sierra Nevada's signature focus on hop character, the Oktoberfest lager featured complex malt flavors, a dry finish and a layered hop aroma. A hit with seasoned craft beer lovers and beer neophytes alike, the 2015 team-up got us excited about Oktoberfest brews all over again. Expect a collaboration with a different German brewery for the 2016 edition. -John Verive
---
Pizza Port Pick Six Pilsner
Carlsbad, California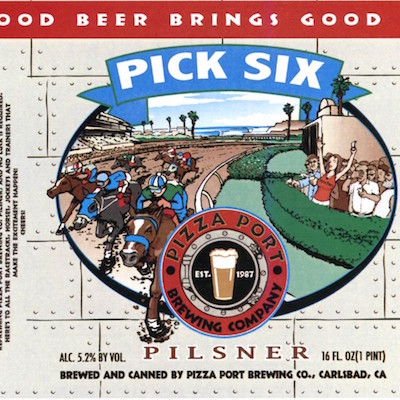 Pilsner beers have finally begun to get some well-deserved respect from craft beer fans. Long discounted as generic and unexciting, a number of well-designed craft pilsners have emerged to demonstrate why the style took over the brewing world in the 19th century — there is perhaps no better example of an easy-drinking yet deeply complex style than the pilsner. The newly canned version of Pick Six from San Diego's Pizza Port brewery joins the ranks of superlative American craft pilsners such as Firestone Walker Pivo Pils, Sierra Nevada Nooner, and Victory Brewing Prima Pils. Light in body with a perfectly balanced bitterness and subtle malt character, Pick Six uses a big dose of Czech Saaz and German Hallertau Blanc hops for it's zesty, floral aroma. –John Verive
---
New Belgium Brewing Hop Tart
Fort Collins, Colorado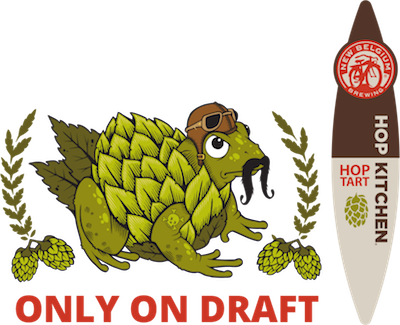 The summertime release from New Belgium's Hop Kitchen line of experimental brews, Hop Tart blended a hoppy pale ale with a portion of lactobacillus-soured wort, which was then dry-hopped with a salvo of tropical hop varieties. At around 5% alcohol, Hop Tart drank like a session-friendly version of the brewery's Le Terroir. Bright, refreshing, and featuring a melange of Cascade, Galaxy, Nelson Sauvin and experimental hops, Hop Tart blends the acidity of American wild ales with the hop character of the IPA. With surging interest in both the hop-bomb and the sour beer categories, it's a style mash-up that we're sure to see more of in 2016. –John Verive
---
Rip Current BBA Black Lagoon
San Marcos, California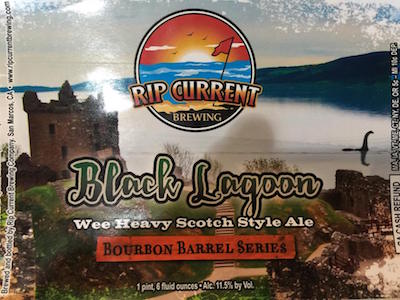 One sip of Barrel-Aged Black Lagoon and you'll know why Rip Current won "Very Small Brewery of the Year" honors at this year's GABF. Their regular Black Lagoon Wee Heavy was a solid strong ale entry, but stick it in a bourbon barrel for over a year, and baby you got a stew goin'. This is a caramel, fig, and brandy orgy that doesn't go overboard with the barrel notes, and remains one of the most balanced Scotch ales I've had this year. AleSmith, Fremont, and Kuhnhenn should be looking over their shoulders; Rip Current might just creep on them before they know it.—Allen Park
---
Societe The Coachman
San Diego, California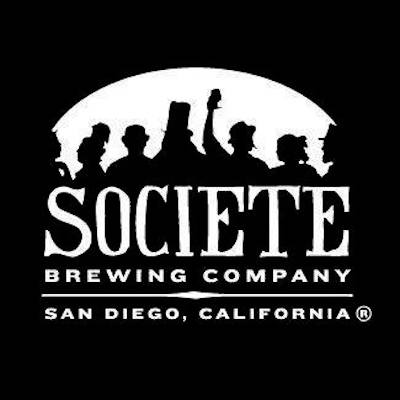 Societe Brewing Company has always been at the top of their game, but this year, they've firmly established themselves as the best brewery in all of San Diego. That might seem ludicrous, especially in the land of 115 breweries and counting, but give credit where credit is due: only a brewery like Societe could make me gush over a Czech pilsner and a session IPA. The Coachman is the latter, a "Small IPA" bursting with fresh, juicy citrus and a clean, surprisingly full mouthfeel. The Coachman isn't just the best session IPA I've had this year – it's one of the best IPAs of 2015, period.—Allen Park
---
18th Street Brewery Barrel Aged Hunter
Gary, Indiana

A milk stout aged in bourbon barrels, with several variants (Hunter is the base beer, but there are Coffee, Vanilla, Chili Pepper, Coconut, and Orange Vanilla releases as well). This year saw 18th Street's transition from a gypsy brewer to a brick-and-mortar and their Barrel Massacre event went head to head with Dark Lord Day. Beer geeks from all of the country are sending mules to pick up more, and Gary, Indiana, once renowned for Music Men and a high per capita crime rate, has now become a must-stop destination for anyone driving into Chicago. Barrel Aged Hunter is arguably the most balanced BA release of the year. –Kevin Gray
---
Jackie O's Oro Negro
Athens, Ohio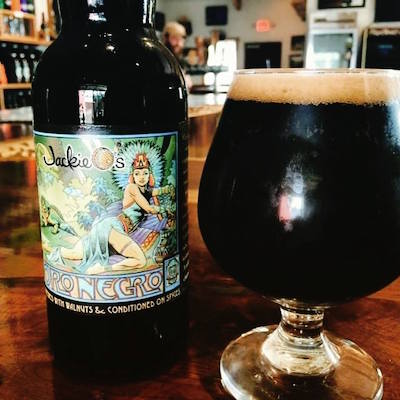 Southwestern Ohio's sleeper brewery released another must-have this year with this beer. Oro Negro is based on the wildly popular Oil of Aphrodite, but it is aged with cinnamon, vanilla, oak staves and habaneros. Ever had a brownie with cayenne pepper? It's the beer equivalent. The chocolate notes in the beer meld with both the spices and the heat. And as if the beer itself wasn't reason enough to pick up a bottle, the label art is also a masterpiece, blending colors into a surreal landscape that mirrors the melding of flavors hidden inside. –Kevin Gray
---
Door County Brewing Pete
Bailey's Harbor, Wisconsin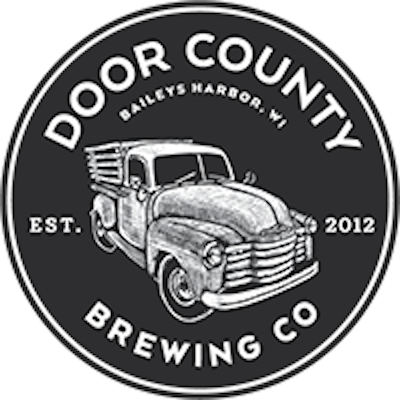 Most of Door County Brewing's off-the-shelf product garners tacit nods of approval more than they do "must-have" slathering. Contracted mostly out of Sand Creek Brewing nearby, their witbier, porter, and seasonals are pretty stylistically on-point, though nothing about them really stops you in your tracks.
At their smaller base of operations, however, they're quietly churning out some of the best beers in the state. Typically available on tap only, these beers—including a Galaxy-hopped farmhouse ale, a golden sour that underwent a 16-month brett fermentation, a grisette, and more—showcase the true identity of the brewery, and it is upon these beers that their future prospects and talent should be measured by.
Pete is very much a new-school pale ale in the vein of Pseudo Sue. It's entirely hopped with Galaxy and Mosaic varietals, lending it an intensely juicy, dank flavor profile that suggests pineapple, mango, and even a little kiwi. Wheat also makes up a bit of the malt bill, lending the beer a soft, rounded texture. The brewery is currently expanding into a new 30-barrel brewhouse where, hopefully, Pete will be put into consistent production. OR ELSE.—Josh Ruffin
---
Stillwater Artisanal Mono
Baltimore, Maryland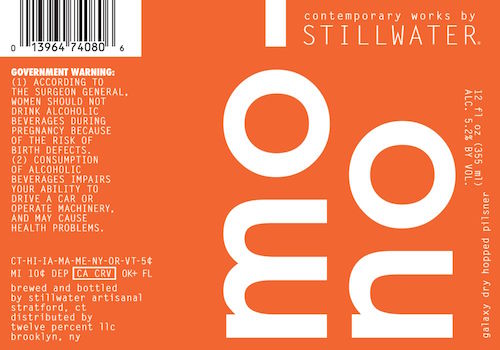 I'm not sure who kicked off the hoppy lager trend that's permeated 2015, but kudos to whoever it was. Honestly, I wouldn't have picked Stillwater to drop the best one; no doubt a great brewery, they've almost exclusively churned out variations on the saison and biere de garde riff since their inception a few years ago. Whether a sense of playfulness or a desire for cash flow is the reasoning here, what matters is that Stillwater's new Contemporary Works series—also including a smoked imperial stout in Surround and a tallboy lager in Yacht—proves that the brewery can absolutely throw down across the board.
Mono is entirely Galaxy-hopped, a great choice to underscore the clean lager notes. Tending towards the darker shade of gold, yet still crystal-clear, it forms, at its best, a meringue-like white head. It's gorgeous. On the nose and palate, the beer exudes flawless execution and balance: it is clean and crisp, light on the tongue, but with a bright, summery juiciness that recalls peach and lemonade. You will not find a better example of this soon-to-be ubiquitous style.—Josh Ruffin
---
Cycle Brewing Lost DOS
St. Petersburg, Florida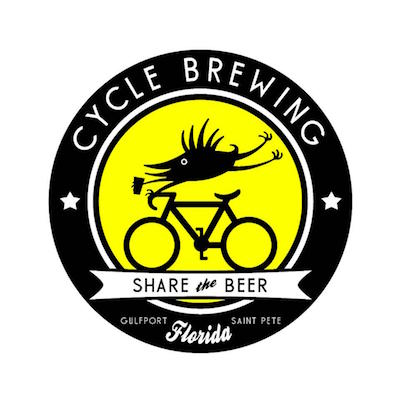 It feels a little disingenuous to single out a beer about which I can find so little information, as one of the finest and most memorable of the year. But that just speaks to how superlative, how singularly perfect, this beer is.
Aged on bourbon barrels with—as far as I can tell—vanilla beans, coffee, and maple syrup, this is literally the darkest, most viscous beer I've ever had. To call it a stout, to call it an imperial stout, is to sell the texture short. Palate-coating, with an almost supernatural weight to it—like a thimbleful of star-stuff weighing one million tons—each sip attacks, overwhelms, and soothes the tongue in sequence.
Lost DOS is decadence embodied: lava cake, crème brûlée, Cubano-style coffee, and chocolate truffle are all suggested. It stops just short of being too much, and yet…I want more.—Josh Ruffin
---
OEC Brewing Figtasma Sour Blend #1
Oxford, CT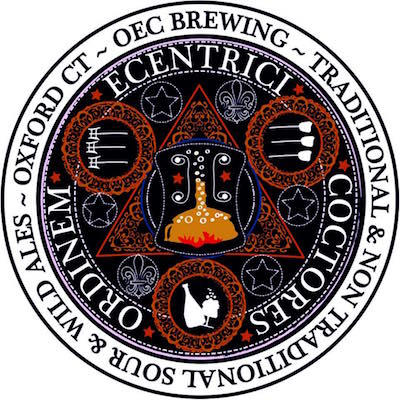 To really understand the aesthetic of what OEC Brewing is going for, a little background is required. The brewing and blending arm of B. United Importers—responsible for providing the United States with everything from Reissdorf Kolsch and Schneider wheat beers to the idiosyncratic ales of De Dolle and BFM—OEC (short for Ordinem Eccentrici Coctores) is quietly putting their own stamp on the sour brewing and blending game, characterized by the precision of a calligrapher, the wanderlust of a poet, and access to just a ridiculous array of oak barrels.
One of the latest in their boundary-pushing beers, Figtasma began life as a sour brown base beer, aged in a blend of whiskey, Pinot noir, Zinfandel, and Pedro Ximinez sherry casks. It was then matured on figs in a used Burgundy barrel. With so many elements at play, there were plenty of opportunities for things to go south, but the OEC team is, fortunately, on top of its game.
The pour is a murky dark brown and, frankly, a little unappetizing. But whatever—the nose is a revelation. Tons of fig, molasses, red wine, sharp oak tannins, hints of toffee and dark chocolate, and a whiff of vanilla. There isn't much carbonation to speak of, but the viscous mouthfeel only serves to underscore this beer's role as a digestif. It is so many things at once—rich, silky, sour, sweet, fruity, malty—and all at once its own. I haven't tasted anything else like it.—Josh Ruffin
---