Blind-Tasting and Ranking 90 of the Best "Session" Beers (under 5% ABV)
Photos by Emily Ray
Drink
Lists
"Session beer" is a nebulous and occasionally provocative term in the world of craft beer appreciation. Drinkers debate the merits of low-ABV styles and argue over what truly is "sessionable" and what's not. Many debate the ABV point where "session" can be said to begin. But most of us should agree, at least, that there are few beer experiences more satisfying than discovering a wonderfully flavorful, balanced new beer that won't knock you on your ass if you drink two of them in succession. That's what "session" beer means to us, and it also happens to be one of the craft beer industry's most prevailing trends.
And with summer being the season of session brews, this seemed like the time to bring together a large sampling of relatively low-ABV beer. Our first task was choosing an ABV cut-off. Wanting to be able to include all the session IPAs, for instance, we eventually decided on under 5% ABV—note, that means beers that are exactly 5% ABV were not included.
Other than that, we enforced only one other criteria, and you'll have to hear us out on this one: No Berliner weisse and no gose. This is for several reasons. First of all, we just did separate rankings for Berliner weisse and for gose last month, and didn't want to include all those same beers. Secondly, we had to admit that our own love for those styles probably would have given them a big advantage in the rankings. As every beer geek worth his/her salt knows, sours simply make for awesome low-ABV beers, because they can pack a huge amount of flavor in that same space.
What we truly wanted to do in this ranking was just have some fun. Yes, we realize the idea of ranking a pilsner next to a session IPA next to an English mild next to a fruited sour is a rather ridiculous one. Simply take the results for what they're worth—the closer you get to the top, the more we loved that example of its style. And don't worry—a much more rigorous, style-centric ranking is coming soon, when we begin tackling our blind DIPA tasting in August.
So now, on to the session beer:
Rules and Procedure
Every style of beer was considered except Berliner weisse and gose, for the reasons listed above.
Every beer is under 5% ABV.
Tasters included professional beer writers, brewery workers, restaurateurs and assorted journalists. Badass, Paste-branded glassware is from Spiegelau.
Beers were judged by how exemplary they were as examples of their style, and given 1-100 scores.
I probably shouldn't have to mention this, but yes, they were tasted over the course of multiple sessions.
---
The Field
We must admit, we were genuinely shocked by how many beers we ended up with for this particular tasting. We weren't quite sure what to expect—with so many styles as possibilities, there's a nearly endless number of under-5% ABV beer out there. But we certainly weren't expecting to end up with 90 of them when all was said and done. And yet, here we are.
As in pretty much all of our tastings, most of the beers in "the field," which missed out on top 40 rankings, were actually quite solid. The toughest sell was certainly anything labeled as "shandy" or "radler"—we understand that there's probably some scenario where we're sitting in a German cafe where a freshly made radler might really hit the spot, but from a prepackaged bottle, filled with sugar and artificial flavorings, that's another story. We may not have cared for those beers, but most of The Field is simply made up of solid lagers, session IPAs and various light-bodied ales that couldn't quite stand out from the pack.
Here they are, presented in alphabetical order. They are not ranked. Repeat: Not ranked.
Abita Summer Pils
Ale Asylum Demento Session Pale Ale
Angel City Social Session IPA
Avery Joe's Pilsner
Ballast Point Even Keel
Ballast Point Longfin Lager
Breckenridge Agave Wheat
Breckenridge Summerbright
Brooklyn Brewery ½ Ale
The Bruery Jardinier Belgian Pale Ale
Deschutes River Ale
Destihl Abbey's Single
DuClaw Sawtooth Belgian White
Epic Hop Syndrome Lager
Firestone Walker Pale 31
Flying Dog Numero Uno Summer Cerveza
Foothills Hopjob Session IPA
Great Lakes Sharpshooter Wheat IPA
Green Flash Mosaic Session IPA
Harpoon Summer Beer
Harpoon Take 5 Session IPA
Heavy Seas Cross Bones Session IPA
Heavy Seas Powder Monkey Pale Ale
Hopworks Urban Brewery (HUB) Totally Radler
Lagunitas Daytime Session IPA
New Belgium Slow Ride Session IPA
Ninkasi Wunderbier Kolsch
North Coast Brewing Puck
NoDa Brewing Co. NoDajito
NOLA 7th St. Wheat
Red Hare Long Day Lager
River North Brewery Farmhouse
Salty Nut Brewery Hawt Blonde
Sam Adams Porch Rocker
Sam Adams Rebel Rider Session IPA
Shiner Strawberry Blonde
Short's Locals American Lager
Smuttynose Vunderbar Pilsner
Southern Tier Tangier Session IPA
Summit Summer Ale
Sun King 6 Finger Discount Saison
SweetWater Blue
Tallgrass Ginger Peach Saison
Terrapin Recreationale
Traveler Grapefruit Shandy
Traveler Lemon Shandy
21st Amendment Hell or High Watermelon
Upland Wheat Ale
Utica Club Light
Victory Helles
Next: Rankings! Session beers #40-21
Note: Click on any photo for a larger shot.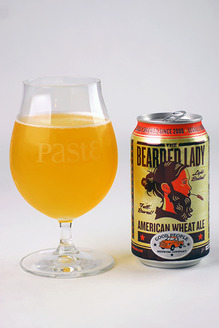 40. Good People Brewing Co. Bearded Lady
City: Birmingham, AL
Style: American pale wheat
ABV: 4.2%
Key ingredient: Falconer's flight hops
The verdict: An unusual American pale wheat from Birmingham's Good People, Bearded Lady is like some kind of nexus between styles. The brewery calls it an "American wheat," but the base is only half wheat malt and half regular base malt. Citrusy American hops are its other calling card, but the thing that makes it unusual is that it seems just a little bit tart. Not even so tart as in an average Berliner weisse, but just enough for one to note that there's something a little different about it, if you're looking close enough. It's caught inbetween a lot of things—not hoppy enough to be called a "hoppy wheat," not an American hefeweizen and not a classic American pale wheat either. It's just tasty wheat beer, I guess.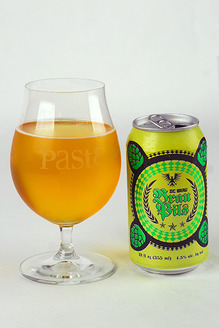 39. DC Brau Brewing Co. Brau Pils
City: Washington D.C.
Style: German pils
ABV: 4.6%
Key ingredient: Spicy noble hops
The verdict: A classic pils in a can from DC Brau, who we're happy to add to these tastings for the first time. This one is fairly hop-forward for a German pils, almost more in Czech pils territory, especially because the hops come across quite spicy/peppery, similar to the distinct character of Saaz. Light, clean, cracker-like maltiness and an otherwise neutral profile make the hops the star, with moderate bitterness. This one is for the noble hop fans.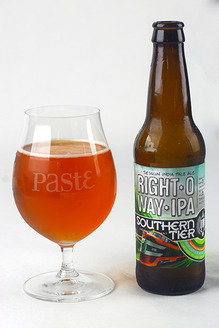 38. Southern Tier Right-O-Way Session IPA
City: Lakewood, NY
Style: Session IPA
ABV: 4.6%
Key ingredient: Toasted malt, surprisingly
The verdict: One of two Southern Tier session IPAs we tasted, Right-O-Way was actually one of the more malt-forward variants on the session IPA formula, which wasn't a bad thing at all. I suppose one could question whether balance makes a session IPA less appropriate for the style, but here it works pretty well. Light caramel sweetness and a bit of doughy malt lay the foundation for a classic hop profile of citrus and pine. In fact, what it may really remind you of in the end is a classic American pale ale, a solid take on an old favorite.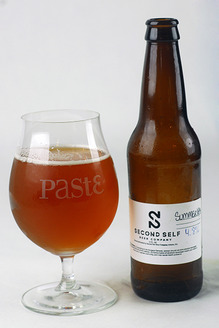 37. Second Self Summer IPA
City: Atlanta, GA
Style: Session IPA
ABV: 4.9%
Key ingredient: Citrusy hops
The verdict: Like with the Right-O-Way before it, Second Self's new session IPA also features a bit more crystal malt flavor than most of the others. It is, however, still very light of body and crisp—the malt comes through more in a toasted sense than with residual sweetness. Hops are a classic blend of fresh and citrus-forward flavors, but not over-the-top in terms of intensity. This is another fairly restrained session IPA that could reasonably pass for an American pale ale if labeled as such.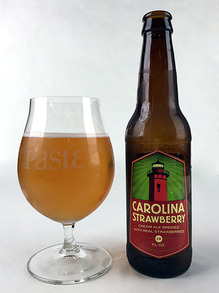 36. Foothills Brewing Carolina Strawberry
City: Winston-Salem, NC
Style: American cream ale /w fruit
ABV: 4.3%
Key ingredient: Subtle use of strawberry
The verdict: Our history with strawberry beer is much less rosy than the fruit itself. In general, strawberry-flavored brews just haven't fared very well in Paste tastings—even from sour breweries that we adore, they've routinely been the weakest entries in series of fruited sours where the others are phenomenal. And of course, at their worst, they're syrupy, artificial-tasting messes because authentic strawberry flavors are more difficult to capture than say, raspberry. Thus, we were pleasantly surprised by the tact and restraint in this strawberry cream ale from Foothills. Indeed, tasted blind, you might not even be able to place a finger on "strawberry"—rather, there's just a fruity richness that complements a rounded, toasted malt character. It's actually easy to imagine drinkers being disappointed because they expect more overt strawberry character from something with "strawberry" on the label, but for us it works well.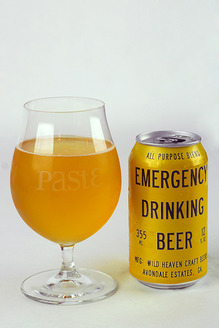 35. Wild Heaven Craft Beers Emergency Drinking Beer
City: Avondale, GA
Style: Unclassified
ABV: 4%
Key ingredient: Citrus zest, sea salt
The verdict: This beer is really between styles—there's no way to put an official label on it, but think of it as a marriage between pils, kolsch and gose on account of the salt rather than the tartness. Tasted blind, the citrus pops more strongly than when I've tasted it in the past, as does a pleasant graininess in the malt body. The salinity is tough to pick up—as is often Wild Heaven's way, the flavors are right on the edge of periphery. If you don't know to look for them, you might not be able to identify them exactly, but it would simply be clear that this is a very refreshing, light-bodied, dangerously drinkable beer, whatever it is exactly. Full disclosure: We often have Wild Heaven employees participating in these tastings, but none of them were present when we tasted and rated Emergency Drinking Beer.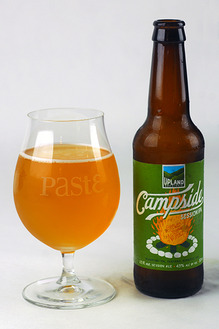 34. Upland Brewing Co. Campside Session IPA
City: Bloomington, IN
Style: Session IPA
ABV: 4.5%
Key ingredient: Big dry-hopping
The verdict: Now this is pretty close the archetype that one pictures in 2015 when someone says "session IPA." Campside is very light of body, with minimal malt flavors but a pungent bouquet of hop aromatics that tends toward both pine and tropical fruit—there's a cool fruit note that is a lot like melon or cantelope. Pretty much a delivery vehicle for juicy, fruity hop flavors, and on that does so cleanly and with little fuss.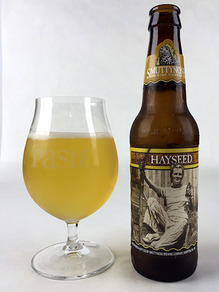 33. Smuttynose Brewing Co. Hayseed
City: Hampton, NH
Style: Grisette
ABV: 3.8%
Key ingredient: A farmhouse yeast strain
The verdict: You'll be seeing something in Paste in the near future on an opinion I've slowly become more and more sure of, and it's this—"grisette" is to 2015 what "gose" was to 2014. But if you haven't actually heard the term just yet, "grisette" essentially means a low-ABV session saison or farmhouse ale, and Smuttynose's Hayseed is a fine example. It packs a whole lot of authentic Belgian character into that 3.8% ABV—lots of barnyard-type funkiness, and also a prominent fruit note that made one taster writer "bananarama" in his notes. A spicy, funky mini-saison not lacking in character despite being small of stature.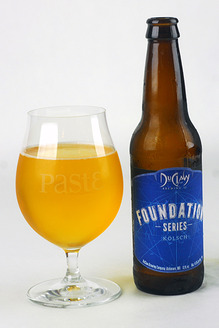 32. DuClaw Brewing Co. Kolsch
City: Baltimore, MD
Style: Kolsch
ABV: 4.5%
Key ingredient: German yeast
The verdict: This brand new beer is the first offering in DuClaw's new "Foundation Series," a traditional German-style kolsch. A little bit richer and maltier than a few of the other kolsches on the table, it boasts some nice bready notes and just a hint of herbal hops. A true lawnmower beer right here, would certainly hit the spot after sweating out in the garden or tending the hop bines.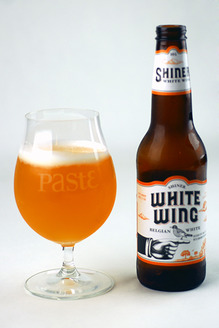 31. Shiner White Wing
City: Shiner, TX
Style: Belgian wit
ABV: 4.7%
Key ingredient: Coriander
The verdict: Did we expect to praise a witbier made by Shiner? No, not so much, but that's why you do these things blind. With a nose that is heavy on the exoticism of spices, especially coriander, White Wing is one of the spicier wits we ran across in this tasting, which isn't a bad thing—our wheat beer winner, Allagash White, was spice-dominant as well, after all. It's proof that when you put a good yeast strains in the hand of a big national brewery, there's no reason they can't make a fine take on a classic style like Belgian wit. Beers like this will never get great scores on rating sites because of their breweries of origin, but in a blind tasting it becomes clear that they're more than serviceable.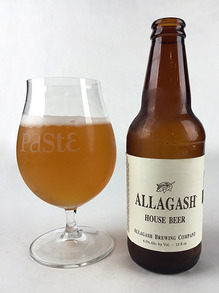 30. Allagash Brewing Co. House Beer
City: Portland, ME
Style: Patersbier
ABV: 4.5%
Key ingredient: Something from the Allagash yeast rolodex
The verdict: "Patersbier" is so named because it's the style of low-ABV, quaffable beer that monks in the abbey would enjoy as part of their own daily meals—a modest brew of moderation, but also a great style of craft beer that is being rediscovered under multiple similar names: "Belgian single," "patersbier" or simply "Belgian blonde." This so-called "house beer" from Allagash isn't some really funky or "challenging" offering, but that's not to say it isn't plenty complex. It's a very well-balanced collection of funky and bready flavors with a pronounced aroma of hay and spices.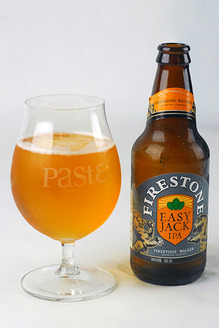 29. Firestone Walker Brewing Co. Easy Jack
City: Paso Robles, CA
Style: Session IPA
ABV: 4.5%
Key ingredient: Mandarina Bavaria hops
The verdict: A to-style session IPA from Firestone Walker, which has performed extremely well in our past IPA rankings, I think a few of us expected that Easy Jack would end up even higher on this one. Still, it more than holds its own against the other session IPAs, with distinctive citrus flavors of tangerine and juicy melon. Very light of body and quaffable, Easy Jack drinks as easily as the name might suggest, even in comparison to some of the other session IPAs in the same ABV range.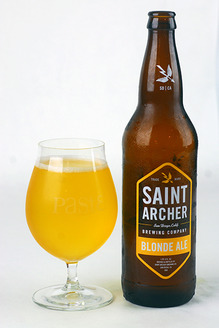 28. St. Archer Brewery Blonde Ale
City: San Diego, CA
Style: Kolsch
ABV: 4.8%
Key ingredient: German kolsch yeast
The verdict: One of the best of the neutral, lager-style ales on the table, St. Archer's kolsch hits the bullseye for that style, with light bitterness and crisp, clean, lightly bready malt flavors. A bit of continental hop character also pops up, but not quite to the degree that you'd think you were drinking a traditional pilsner. A very well-executed version of this style that delivers pretty much exactly what one would reasonably expect.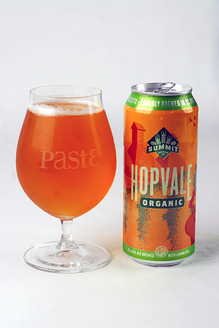 27. Summit Brewing Co. Hopvale Organic Ale
City: St. Paul, MN
Style: American pale ale
ABV: 4.7%
Key ingredient: Crystal malt, Chinook hops
The verdict: The brewery says we should be expected "intense grapefruit, pine and lemon hop character," but that's not really what we got from this pleasant, all-organic APA. Rather, it's a nicely balanced pale ale that displays a bit more caramel malt character than most of the session IPAs on the table and a hoppiness that is mildly spicy and floral. In that respect it's a pretty classic American pale ale—perhaps the so-called and ill-defined "midwestern pale ale" style that pops up from time to time.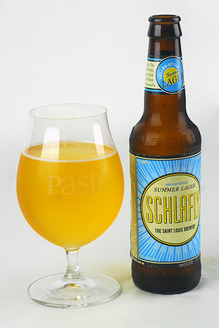 26. Schlafly Summer Lager
City: St. Louis, MO
Style: Helles lager
ABV: 4.5%
Key ingredient: German lager yeast and noble hops
The verdict: This German-style helles is pretty much crispness incarnate—so drinkable that the primary result of drinking one would likely be to look down at the empty glass in surprise before slouching off to get another. One of the highest compliments you can pay to such a subtle style is that it's very clean, with no off-flavors, simply allowing its light, Continental malt and hop character to shine. The hops come through as floral and slightly lemony, with maybe just a hint of vanilla on the nose as well. Ultra refreshing stuff.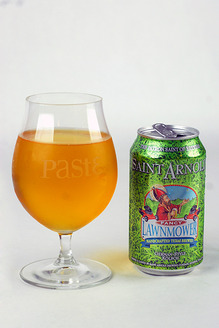 25. St. Arnold Brewing Co. Fancy Lawnmower
City: Houston, TX
Style: Kolsch
ABV: 4.9%
Key ingredient: German Hallertauer hops
The verdict: Another classic kolsch, Fancy Lawnmower can boast a great name and clean, expressive malt flavors. Hallertauer hops lend their trademark floral character—like a kindler, gentler version of America's famed Cascade. With biscuity malt and just a little bit of fruitiness for complexity, it's an easy-to-enjoy spin on kolsch. This is the sort of beer that should reasonably be able to show a Budweiser drinker what he or she has been missing.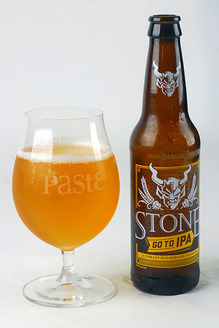 24. Stone Go To IPA
City: San Diego, CA
Style: Session IPA
ABV: 4.5%
Key ingredient: Tropical hops
The verdict: Intensely hop-forward, Stone's session IPA brings a very high volume of flavor to the session IPA game. Complex tropical fruit impressions of melon, pineapple and maybe a bit of red berry are chased by assertive bitterness. Fuller of mouthfeel than most of the session IPAs, it feels in many respects like a full-on version of one of its bigger cousins. It's a beer that reflects the simple aspirations of many session IPAs—arrive, delivery a blast of hops in a drinkable package, and leave. Here, they're the juicy, tropical fruity hop flavors that have so come into the vogue in hop-forward beer in the last few years. We're certainly not complaining.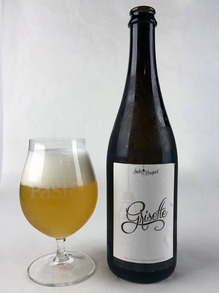 23. Side Project Brewing Grisette
City: St. Louis, MO
Style: Grisette
ABV: 4%
Key ingredient: Brettanomyces
The verdict: Told ya—grisette! The style of 2015. I'm sure there will be people in the comments who have never even tasted this beer harumphing over the fact that something from Side Project didn't make at least the top 10, but this very light-bodied beer is something a little different and pretty subtle from the red hot St. Louis brewery, which produced two of our top three saisons. Where we thought it might just be a miniature version of one of those wonderful, tart saisons, this one is much more funk-forward than it is tart, but still very subtle all around, with impressions of hay and perhaps green apple and very light spices. Complex and best appreciated on its own, it's likely not built to triumph in a large tasting of more assertive ales.

22. Dogfish Head Namaste
City: Milton, DE
Style: Witbier
ABV: 4.8%
Key ingredient: Dried orange slices and lemongrass
The verdict: Dogfish creates a twist on the usual witbier formula by using slices of full, dried orange rather than simply the peel, together with the addition of lemongrass, which imparts citric and grassy flavors, as you might expect. Spices really pop on this one—it's more complex in its aroma than a lot of the other wits on the table, with many different notes duking it out for prominence. On the back end it's grassy, like a freshly mowed lawn still clumpy with moisture. Simultaneously refreshing and contemplative.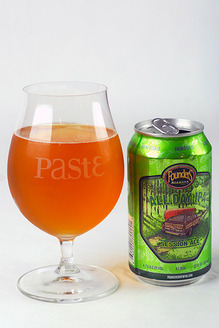 21. Founders All Day IPA
City: Grand Rapids, MI
Style: Session IPA
ABV: 4.7%
Key ingredient: This beer was likely the introduction of many drinkers to the fully realized concept of "session IPA," and many that have come along since have been built in its image. All Day drinks rather like a miniaturized version of Founders' already genre-defining IPA, Centennial. It's very well balanced, with plenty of biscuity malt—this is one session IPA that isn't just a hop delivery vehicle. The hops are classic American west coast stuff all the way—pine, grapefruit, floral. It tastes instantly familiar even to people who have never had it before, but that's not a bad thing.

Next: Beers #20-1, a winner is crowned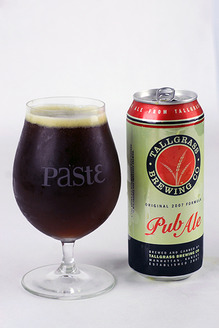 20. Tallgrass Brewing Co. Pub Ale
City: Manhattan, KS
Style: English mild
ABV: 4.4%
Key ingredient: Nutty flavors
The verdict: This English mild is certainly a welcome departure from the flood of session IPAs and lagers that dominated the tasting, and a pretty good example of its style as well. Certainly one of the more flavor-packed beers under 4.5% ABV on the table, it displays a lot of chocolatey and especially nutty notes. It reminded a few tasters of hazelnut spread, 'ala Nutella, and is a bit on the sweeter side as a result—probably a little bit sweeter than you would really expect in a traditional English mild, but still very enjoyable.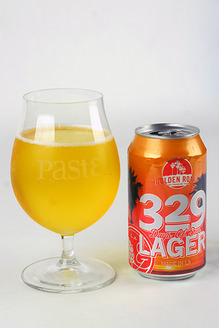 19. Golden Road Brewing 329 Lager
City: Los Angeles, CA
Style: American pale lager
ABV: 4.8%
Key ingredient: Good old American 2-row
The verdict: The best craft lagers are crisp, clean and flavorful, but then have some kind of additional x-factor that helps them stand out in exactly this type of setting. Golden Road's offering is very clean, but it's also a little unique. It's fuller of body than many examples of the style and has a little bit of wheat malt in the grist, which contributes just a bit of bready flavor and a creamier texture. There's even just a touch of citrus zesty hops, but obviously far less than in a full pilsner, which only accentuates the soft, smooth finish. Beer to be guzzled, without a doubt. Beach beer? Definitely.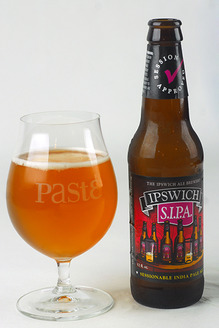 18. Ipswich S.I.P.A.
City: Ipswich, MA
Style: Session IPA
ABV: 3.9%
Key ingredient: Mosaic and Ella hops
The verdict: This ultra-low ABV session IPA was a pleasant surprise, very well balanced and not lacking in flavor despite being significantly lighter in alcohol than most of the others in its subgenre. Hop flavors are an equal split between tropical and citrus influences, with the Mosaic likely coming forth as the signature flavor hop. Not much in the way of malt, but it avoids seeming overly thin or watery. It really is fascinating to watch breweries continuing to pioneer new, flavorful beers all the way down to the 3% ABV range.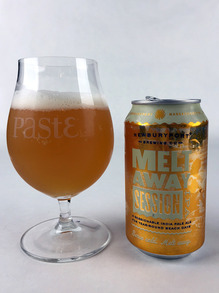 17. Newburyport Brewing Co. Melt Away IPA
City: Newburyport, MA
Style: Session IPA
ABV: 4.6%
Key ingredient: Citra and amarillo hops
The verdict: Of every beer we tasted in these 90, this might have been the single biggest shock to inhale, compared the the beers that were sitting around it on the table. We were just cruising along, and then BOOM, hops, a veritable explosion of hops. Very, very strongly hop-forward and aromatic, with tons of juicy citrus, especially orange. Very fresh hop flavors that completely dominate over any kind of malt presence, but as far as the citrus-heavy session IPAs go, this one is damn near the top.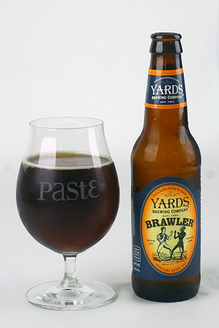 16. Yards Brewing Co. Brawler
City: Philadelphia, PA
Style: English mild
ABV: 4.2%
Key ingredient: Amber malt, roasted barley
The verdict: Yes, there was more than one mild in this tasting. Yards' take on the style is impressive, and even pretty true to style in the vein of traditional British dark milds. It's quite rich for a 4.2% ABV mild, but that doesn't have to mean "sweet." Rather, it's just very round and full in its maltiness, with lots of toasted, nutty flavors and more than a hint of cocoa. It is, dare we say, an elegantly constructed little beer and probably one that's been overlooked due to the length of time it's been around. We're not surprised to see that it medaled at GABF as recently as 2013.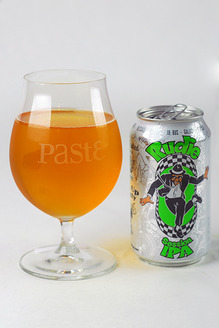 15. Ska Brewing Co. Rudie
City: Durango, CO
Style: Session IPA
ABV: 4.5%
Key ingredient: Complex fruity hops
The verdict: There's a lot going on in this fairly new session IPA from Durango's Ska, thanks to a blend of trendy American and Australian hops—El Dorado and Galaxy, prominently. Citrus pops prominently, but there's also a bit more caramel sweetness and a creamy texture that combines with orange-forward hop flavors to remind one of candied orange—or a Dreamsicle? But it doesn't end there, with a melange of tropical fruits as well, from melon to passionfruit. Interesting stuff, and a worthy younger brother to Ska's excellent Modus Hoperandi.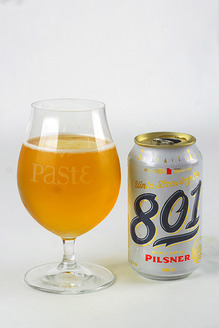 14. Uinta Brewing Co. 801 Small Batch Pilsner
City: Salt Lake City, UT
Style: German pilsner
ABV: 4.0%
Key ingredient: Floral Continental hops
The verdict: A nice pils is hard to beat, and Uinta's offering is an under-the-radar solid pils with a very modest ABV. Awash in floral and grassy German hops—Hallertauer, presumably—it packs moderate bitterness and very clean, minimal crackery malt character. It's not quite as in-your-face as some of the bigger, bolder pilsners, but it drinks frighteningly easily, and that's certainly a component when it comes to scoring here. For some reason, while drinking it my mind kept flashing to a completely random scenario where I'd be house-painting in blistering heat and then mercifully guzzling a cold 801 as a just reward. Don't ask me why it was that specific.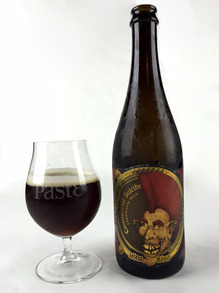 13. Jester King Brewery Commercial Suicide
City: Austin, TX
Style: Farmhouse mild
ABV: 2.9%
Key ingredient: Toasted oak
The verdict: 2.9% ABV? Seriously? Is that even possible? What kind of zymurgicalogical magic are those guys at Jester King working to pack this sort of flavor into so tiny a package? We're not sure, but it's certainly impressive. From one score sheet: "Miniature brown ale, lots of nuttiness, mild roast." From another: "Like a lighter little coffee stout." No beer with an ABV this low should be describable as "chewy," but this one somehow almost seems that way … with just a little bit of oakiness to add complexity.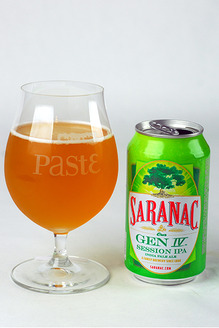 12. Saranac Gen IV Session IPA
City: Utica, NY
Style: Session IPA
ABV: 4.5%
Key ingredient: Amarillo and Citra hops
The verdict: To be honest, this wasn't exactly one we were expecting a lot from, but we walked away pleasantly surprised. Saranac's newest take on session IPA has synthesized and applied some of the lessons that the brewing industry is learning about making these beers, and what they've created is a fresh, hop-forward, tropical and citrusy beer with a very light body and prominent lemon note in particular. It's interesting that this is the same combination of hop varieties as the earlier Newburyport Melt Away—clearly, Amarillo and Citra make good bedfellows in these session IPAs. Unencumbered by malt for the most part, this beer is a pleasant example of the hop-heavy session IPA with minimal malt presence.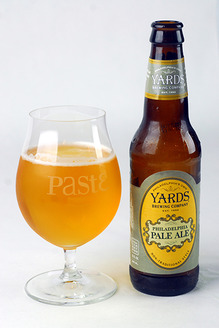 11. Yards Brewing Co. Philadelphia Pale Ale
City: Philadelphia, PA
Style: American pale ale
ABV: 4.6%
Key ingredient: Simcoe hops
The verdict: So yeah, it's safe to say that we walked away from this tasting with a newfound respect for Philadelphia's Yards Brewing Co. This particular beer has been around for 15 years, and most of us have never even tasted it before. This particular APA is certainly not lacking in hop presence—they burst out of the glass like many of the session IPAs, although it's also more balanced with a bit of biscuity malt. There's a definite, strong orange note and strongly citrus aromatics, but you can't accuse it of being one note. As one taster wrote, "Well-balanced. Artful." If it's been a decade since you tasted this one, go back and taste it again.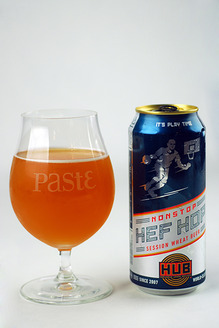 10. Hopworks Urban Brewery (HUB) Nonstop Hef Hop
City: Portland, OR
Style: Hoppy American wheat
ABV: 3.9%
Key ingredient: Citrusy hops
The verdict: An archetypal example of the "hoppy American wheat" substyle, this beer packs an incredible amount of flavor into a 3.9% ABV frame. That truly is remarkable, because it drinks with the fuller body of a pale ale or even an IPA, presumably because the wheat malt gives it more of a chewy, bready body. Flavors are dominated by hops, however, with tons of pine, lemon and spice—like the smell of walking in the woods when the sap is drying on the trees and the floors are littered with pine needles. Sessionable, but punching way above its weight class in terms of assertiveness.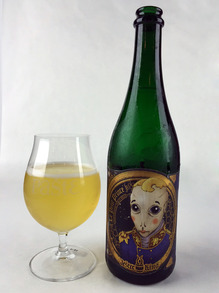 9. Jester King Brewery Le Petit Prince
City: Austin, TX
Style: "Table beer"
ABV: 2.9%
Key ingredient: Farmhouse yeast
The verdict: Another 2.9% ABV beer from Jester King and another ridiculous achievement in showing that ABV and flavor is not a direct correlation. This one is very different from the Commercial Suicide, however, getting the very most out of its farmhouse yeast strain rather than an array of darker malts. It's quite funky, with barnyard quality that I would have guessed to be brettanomyces, but the brewery doesn't seem to suggest that any has been used in this particular product. Easy drinking as one would no doubt expect, with lemony hops and a little bit of mild tartness. This beer is definitely all about subtlety, even moreso than the other Jester King brew on the table. It's the funk in particular that propels it to memorable status.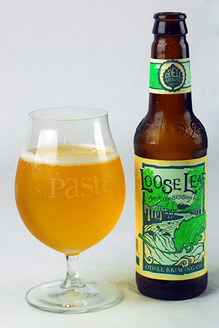 8. Odell Brewing Co. Loose Leaf
City: Fort Collins, CO
Style: "American session ale"/American pale ale
ABV: 4.5%
Key ingredient: Biscuity malt
The verdict: Considering that this beer is plastered with leaf imagery and makes several references to hops, we tasted it alongside some of the other hop-forward beers expecting it to be more of the same, but that wasn't really correct at all. Rather, we're not sure exactly what to call this thing—it has pronounced and very tasty grainy/biscuity malt flavors that seem more in the realm of a kolsch, and also a bit of subtle floral and citric hops on the back end. Still, it's more malt-forward than hop-forward, and in terms of clean expression of those biscuity flavors it really excels. This is a great beer for those who like those doughy, substantial malt flavors, supported by light hops. Strange, but very enjoyable.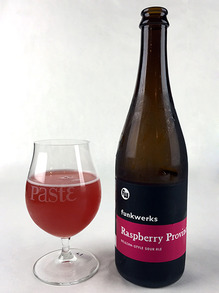 7. Funkwerks Raspberry Provincal
City: Fort Collins, CO
Style: American wild ale
ABV: 4.2%
Key ingredient: Raspberries, believe it or not
The verdict: A light, zippy and surprisingly refreshing raspberry wild ale from Colorado farmhouse standouts Funkwerks, who have joined our tastings for the first time. Tartness is moderate, which is probably appropriate for the lower ABV, and the raspberry flavors are authentic and nicely integrated, with no impression of candy or syrupyness. A little bit of malt sneaks through as well, but this beer is for the most part an unassuming sour that provides some nice bang for its ABV via bright fruit flavors. Nicely dry and elegant. It would be interesting to see how this would have stacked up against some of the heavy-hitting raspberry beers in our recent sours ranking.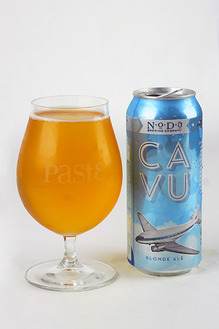 6. NoDa Brewing Co. CAVU
City: Charlotte, NC
Style: American blonde ale
ABV: 4.6%
Key ingredient: Tropical hop flavors
The verdict: This is what we like in an "American blonde ale"—a beer that packs more surprises under the hood than expected, given the description. It has the nicely bready malt flavors that one might hope for in this sort of style, but we were pleasantly surprised by a good charge of tropical fruity hops as well—think grapefruit and pineapple, which contribute a subtle fruit-juicy sweetness. Very nicely balanced and well-conceived in the first place, this is a beer that could reasonably be a fridge staple at just about any time of year, not just the summer.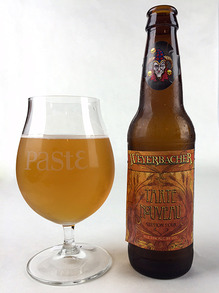 5. Weyerbacher Brewing Co. Tart Nouveau
City: Easton, PA
Style: American wild ale
ABV: 3.9%
Key ingredient: Lactobacillus
The verdict: This is certainly an unusual beer, a kettle sour that is hitting way above its weight class in terms of the volume of flavor. The nose is funky and almost a little abrasive in its tartness, vinegary—at first. Getting past that, there's a depth of candy and tropical fruit sweetness that really is impressive. Sheer tartness is moderate, but it's packed with ripe, fruity flavors both tropical and berry-like, but never does it lose track of the base beer underneath, which shows up in a distinctive graininess that you don't see in many American wild ales. Simultaneously a bit dry and a bit sweet, this is simply a tough entry to put your finger on, which had tasters going back for more in an attempt to understand it better. Clearly, the scores eventually fell in its favor.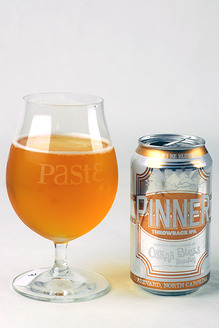 4. Oskar Blues Pinner
City: Lyons, CO
Style: Session IPA
ABV: 4.9%
Key ingredient: Dank hops
The verdict: The aroma of Oskar Blues' session IPA presents with a hint of crisp malt and classical West Coast hop notes: Citrus, pine and resinous, dank, green grassiness. It's very much the aroma one might envision when someone says "session IPA from Oskar Blues." The flavor, meanwhile, presents a distinctly sweet clementine or tangerine quality, chased by more of those resinous green flavors. It's definitely noticeable as being lighter of body than something like Dale's Pale Ale, moderately bitter but very drinkable. It's certainly among the other best-in-class session IPAs, especially when you get it fresh.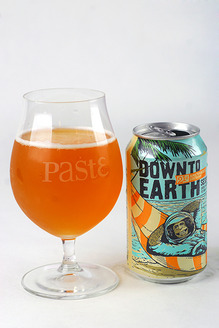 3. 21st Amendment Down to Earth
City: San Francisco, CA
Style: Session IPA
ABV: 4.4%
Key ingredient: Mosaic hops
The verdict: 21st Amendment did a bang-up job in redesigning their old Bitter American pale ale into this new session IPA, which is dripping in juicy hop flavors without completely forgoing balance. Aromas present orange marmalade and melon, chased by caramel and biscuity malt. On the palate it's likewise very crisp and dry, with a lightly grainy, toasted malt backbone that is wrapped in a blanket of oranges. There's tons of citrus—a true citrus IPA fan's dream—and juicy melon. It screams summertime, and I can only imagine it would be great with something like fresh grilled fish or summer salad.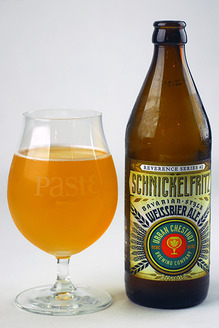 2. Urban Chestnut Schnickelfritz
City: St. Louis, MO
Style: Hefeweizen
ABV: 4.8%
Key ingredient: The perfect Bavarian weissbeer yeast strain
The verdict: If there's a better American-made take on the German hefeweizen out there, then we haven't yet found it, because Urban Chestnut's Schnickelfritz absolutely nails the style. This is actually its second #2 finish in as many tastings, as it also finished as the runner-up of our American wheat beer tasting, but this may be even more impressive. This St. Louis brewery is doing incredible things when it comes to traditional German ales and lagers, and Schnickelfritz is really the standard-bearer. It's very classical, very much what you'd expect, but so complex and assertive at the same time. You've got the traditional banana and clove aromas, but also a touch of spices—nutmeg, and maybe even vanilla? Each sip immediately begs for another sip.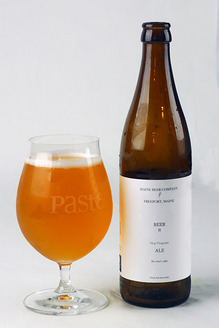 1. Maine Beer Co. Hop Program Beer II
City: Freeport, ME
Style: Session IPA
ABV: 4.7%
Key ingredient: Amarillo, Citra, Simcoe and Hallertau Blanc hops
The verdict: Consider this: Back in April when we published our blind-tasting/ranking of 116 American IPAs, Maine Beer Co. placed two beers in the top 5. They were only one of two breweries to place more than one beer in the top 25. And in THIS tasting, they were the only brewery to unanimously have their session IPA chosen by all present as the best on the table on the day of its initial tasting. In short, we're starting to suspect that Maine Beer Co. is good at this whole hoppy beer thing.
Beer II, as is apparently its full name, is a remarkable session IPA. Its aromatics are gorgeous and assertive, a force field of tropical fruit impressions of melon, apricot, peach, pineapple. But it's also well-rounded, supported by a light caramel backbone and a little bit more body than most of the other session IPAs on the table. Or, to quote one of the score sheets: "Yum! Crisp! Refreshing! Hoppy! Happy!"
Among a total of 206 beers, Maine Beer Co. has placed beers at #s 5, 2, and now #1, in completely blind tastings. That's not random chance. That's damn good brewing.
That's also a rather boggling number, to think that we've tasted 206 beers between two articles. Guess we'll just take some time off before … what's that? We start blind-tasting DIPAs in the first week of August? Oh lord, we're all going to die.
---
Jim Vorel is Paste's news editor, and next time he'll probably set the maximum ABV closer to 4.5%. You can follow him on Twitter.