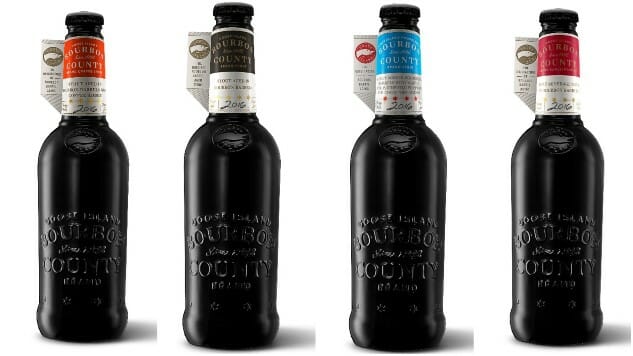 Goose Island will once again release its annual, highly sought-after, OG barrel-aged imperial stout on Black Friday of 2016, on Nov. 25. Bourbon County Stout will return with four variants in this year's lineup: Bourbon County Stout Original, Bourbon County Stout Barleywine, Bourbon County Stout Coffee, and Bourbon County Stout Proprietor's as a Chicago-only release.
This is potentially a defining year for the Bourbon County Stout brand, as the brewery is no doubt hoping to bounce back from a rough 2015, wherein bottles in multiple batches suffered from bacterial infection and resulting, unintended lactic sourness. The brewery offered refunds on certain 2015 batches as a result, including the especially sought-after Proprietor's, in what amounted to a PR black eye. The infection issues gave some ammunition to those craft beer hardliners who have been critical of the brand since the company's 2011 acquisition by Anheuser-Busch. In Goose's defense, 2015's issues were not something the brewery has ever struggled with before, and it seems reasonable to expect the 2016 batch to be a return to form.
After asking for a comment on the issue, we heard from GI brewmaster Jared Jankoski, who has the following to say: "This year has been an incredible learning process and one that has made us a better brewery with a better barrel-aging program … I'm immensely proud of all of our efforts and, most importantly, the final product." Jankoski also published a post for the brewery's blog describing these issues in greater detail.
The brewery has also provided additional descriptions for several of the 2016 bottles. In addition to the classic, returning Bourbon County Stout Original and the Bourbon County Stout Barleywine, we have additional information on Proprietor's and Coffee.
Chicago only Bourbon County Stout Proprietor's
2016 BCS Proprietor's is made using chipotle peppers and cocoa nibs, aged in bourbon barrels that previously stored maple syrup.
Bourbon County Stout Coffee
Each year, BCS Coffee is made with a different roast from our next door neighbors, Intelligentsia. This year, Goose Island went on an origin trip to Costa Rica with Intelligentsia to choose Flecha Roja, a roast that blends flavors of fruit and cherry, chocolate and nuttiness and a sublime aroma.
You can see larger photos of each variant's bottle below.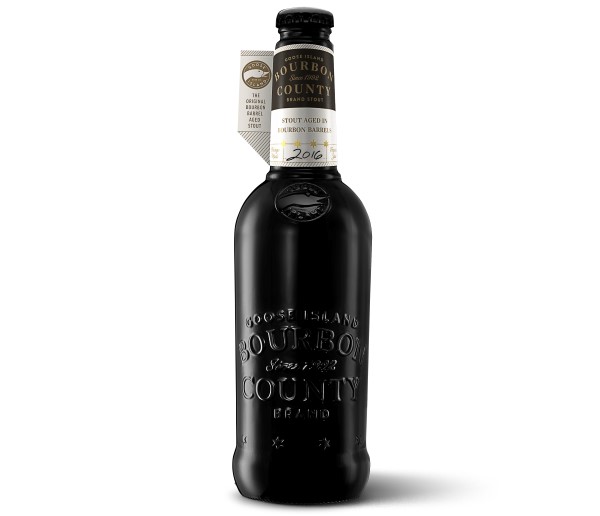 Bourbon County Stout Original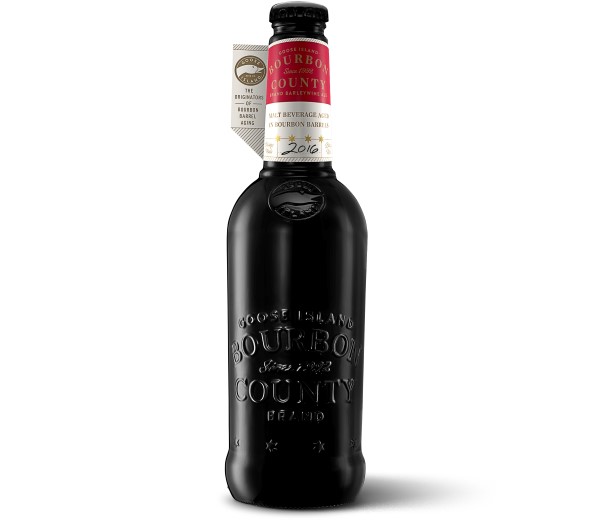 Bourbon County Stout Barleywine
Bourbon County Stout Coffee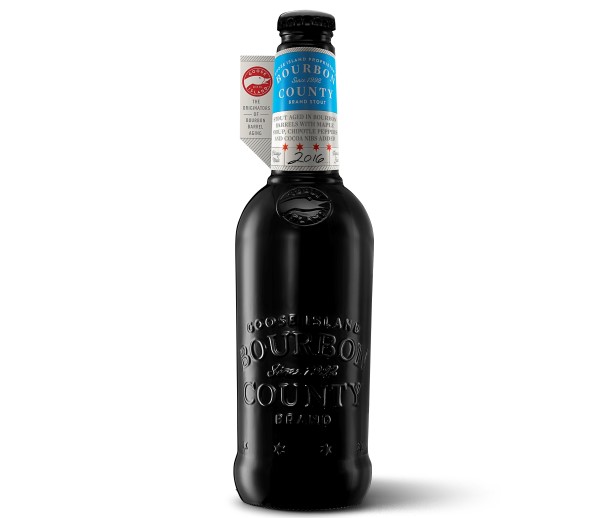 Bourbon County Stout Proprietor's