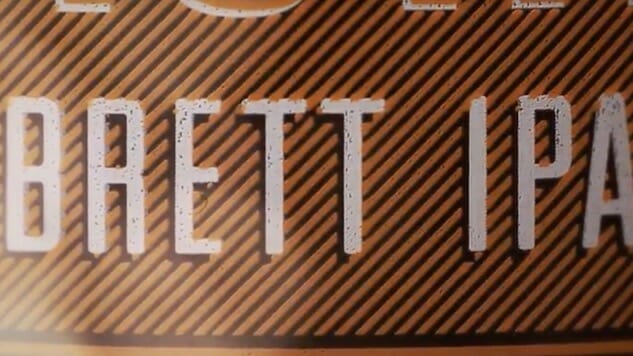 Arm wrestling makes for an apt metaphor for brett IPAs—one of the more recent trends in the ever-evolving U.S. microbrew scene. India pale ales already typically pack a big punch of flavors—hoppy bitterness, as well as citrus, pineapple, and grass. But the flavors that brett bring to the brew can be just as strong. "Brett" refers to the use of brettanonmyces, a wild yeast strain that adds spice and a very distinct barnyard funk to the fight. Unlike IPAs, a style that benefits from relatively rapid consumption soon after it's brewed, brett ages very well, continuously fermenting in the bottle to develop a host of new flavors. Some brewers make it easy by putting "drink after" dates on the label, while other brett IPAs should just be experienced on draft, where the tropical notes of a freshly brewed (often dry-hopped) IPA dance with the horse blanket funkiness of that wild and wonderful, largely unpredictable wild yeast. Here are seven brett IPAs to seek out.
pFriem Brett IPA

pFriem (the "p"is silent) uses their house Brett Trois wild yeast, adding it to an IPA base fully of citric hoppiness. More funky than tart, expect pineapple to dominate, along with hints of kiwi and hibiscus. At 35 IBUs, it has less than half the bitterness found in the brewery's classic annual IPA, which allows the brett to stand tall.
---
Allagash Little Brett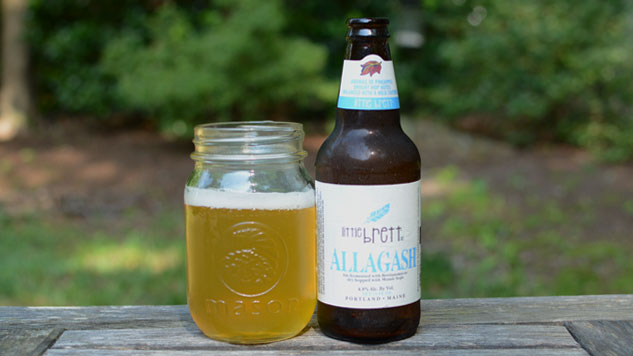 Photo by Billy Steele
This ain't a hop bomb. Instead, it's a stellar intro to what brett can do when it's done properly. Fermented in stainless steel with Allagash's house brett strain, the Maine brewery only uses dry Mosaic hops that work in harmony with the barnyard funk from the yeast, partnered with one malt and a two-row barley blend. Pineapple, fresh grass, and a mild tartness, with a very modest 4.8% ABV that lets it almost drink like a saison.
---
Stone Enjoy After Brett IPA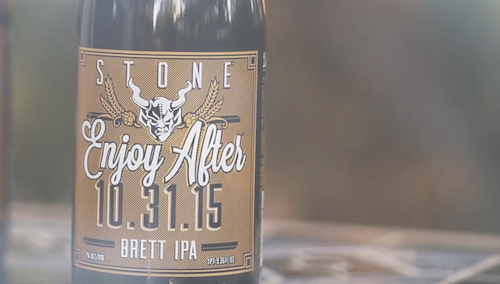 As its name implies, this brett IPA leans into the wild yeast's characteristics to continue evolving the flavors long after it's been brewed. The brett is added at the bottling stage, and requires patience; the date on the label indicates the earliest the beer will reach its full carbonation point. Age it longer, and the more complex elements of the wild yeast will develop, leaving you to battle it out between patience and your preferred palate.
---
Grimm Echoplex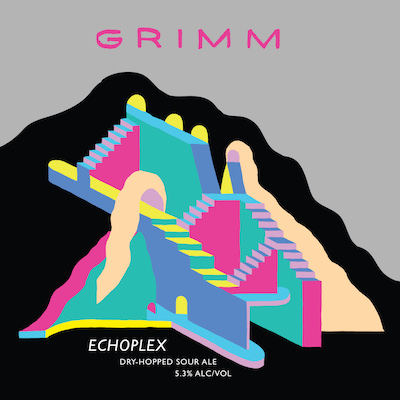 Though the brewery dubs the Echoplex a "wild ale," Grimm dominated our IPA taste-testing round-up, and this beer shows why these guys have perfected both IPAs and sours. The Echoplex is double dry-hopped with El Dorado, Columbus, and Falconer's Flight hops, with a definite sour/funk from the brett—as well as lacto bacteria and other wild yeasts. Alas, it's draft-only at this point. So start plotting.
---
Stillwater Artisanal G13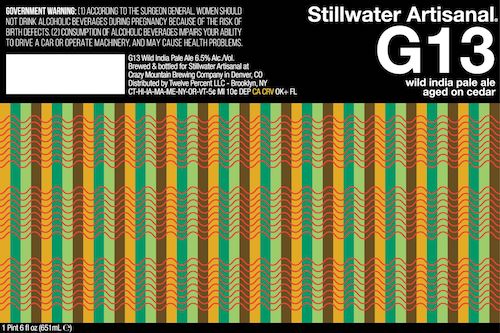 Brett lends its characteristic wildness to this cedar-aged IPA, with a tangerine juiciness, leathery funkiness, and just a hint of wood. As it warms, the blast of citrus gives way to hints of sourness as the brett really comes to the foreground.
---
Crooked Stave Hop Savant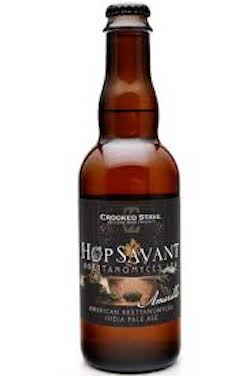 Likely the rarest bottled beer in this round-up, the Hop Savant series from Denver-based Crooked Stave is a limited release, each one playing with a different single dry hop like Savant, Centennial, or Citra. Each one naturally brings the individual hop's unique flavors, but the brewer has become a master of sour, barrel-aged beers—and each release is fermented in funk-producing oak foeders, so expect the brett's horse stable elements to not get swallowed by the hops.
---
Lost Rhino Birth of Ace
This is the biggest beer on the list, with 8.2% ABV and a bold 80 IBUs. Earthy tartness dominates from their house brett strain, partnered with pineapple and green apple from Citra and Amarillo hops. Right now it's only available on draft at their brewery in Ashburn, Virginia, as well as many of the tap lines in the Washington, DC, area.
---