Few things go together better than football and beer, and as temperatures drop, our cravings turn from refreshing pilsners to a variety of other craft brews. These 10 NCAA football programs pair perfectly with the following beers from each institution's hometown. Bonus: Many of the beers are distributed regionally or nationally, allowing fans to imbibe with pride nationwide.
Florida State University, Tallahassee, Fla.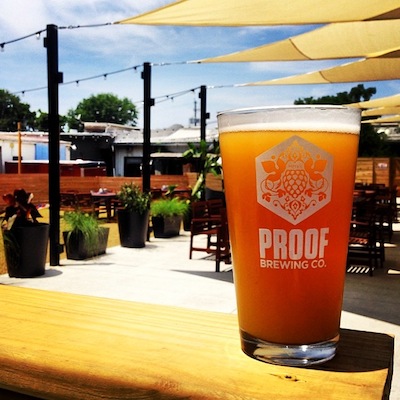 We'd be remiss to overlook the reigning Football Bowl Subdivision champion, Florida State University. Although the 2014 team hasn't yet looked as dominant on the field, Seminole fans have plenty of reasons to raise a glass at Proof Brewing Co. The seven-year-old brewery opened on Tennessee Street—Tallahassee's main drag—in 2007. Since then, Proof has moved its production facility across town. Stop by to sample the full array of beers in the tap room, or step outside for music, bocce and other outdoor activities. The Tennessee Street location now includes a bottle shop with 50 taps available for on-site drinking or growler take-aways, 200 bottled beers and a variety of specialty liquors. The in-house brew lab allows the company's brewers to experiment with different styles.
What to drink: Proof has won a number of statewide honors, including a gold medal in Florida Best Beer Championships 2014 for its Creatures in the Dark Stout. With cooler weather on the way (eventually!), the density of this chocolate stout is sure to offer warmth, no matter how the Seminoles play.
Where to find it: Proof has recently been added to taps throughout Tallahassee.
University of Alabama, Tuscaloosa, Ala.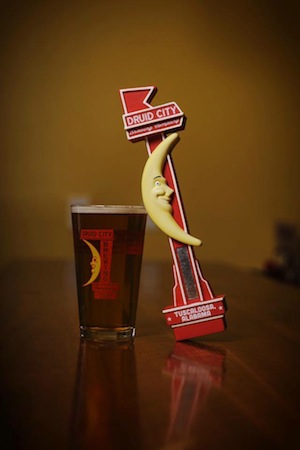 The oldest brewery in Alabama is only seven, but don't let that fool you. Despite the state's long history of laws that limited where beer could be made and eliminated the sale of high-gravity beer, Alabama is now home to a fast-growing beer scene. Take Tuscaloosa's Druid City Brewing Company for example. At two years old, it's the oldest game in town (Black Warrior Brewing opened two miles away a year later). Now, the brewery has expanded its offerings from two original beers to six year-round selections, and it's distributed statewide. That means 'Bama fans can enjoy the taste of the Crimson Tide even when they're farther from the mother ship.
What to drink: Don't miss Lamplighter IPA, a floral hop bomb that's low enough in alcohol content to consume all game long.
Where to find it: Druid City is available in basically any Tuscaloosa drinking establishment worth your while, and is distributed to other parts of Alabama.
University of Georgia, Athens, Ga.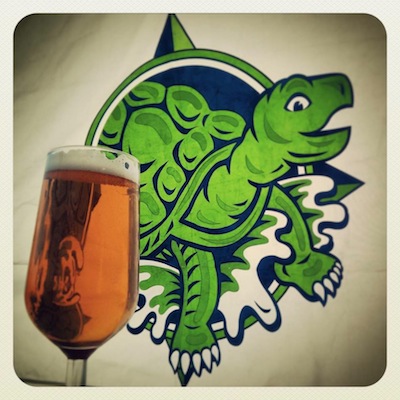 Terrapin Beer Company is known for its flavorful, balanced beers as well as its experimental side projects—and that's all on par for a brewery based in a city that loves its food and drink nearly as much as its football and music. Athens, Ga., is a cultural hotbed in the northern part of the state, and Terrapin is an anchor. A visit to the brewery is as much about celebration as it is education, with hundreds of guests regularly gathering for the informal tours (typically accompanied by live music). Regardless of how the Bulldogs rank in the SEC east, a visit to Athens is a trip worth making.
What to drink: Terrapin's side projects and seasonal beers ensure there's always something new to sip. But the brewery's Rye Pale Ale is tried and true, a balanced beer that blends five hop varieties, malts and, of course, its signature rye. The beer was introduced in 2002 and took the gold in the American Pale Ale category at that year's Great American Beer Festival.
Where to find it: Terrapin is distributed in 11 states and Washington, D.C., largely in the South but also including New Jersey and Pennsylvania.
University of Michigan, Ann Arbor, Mich.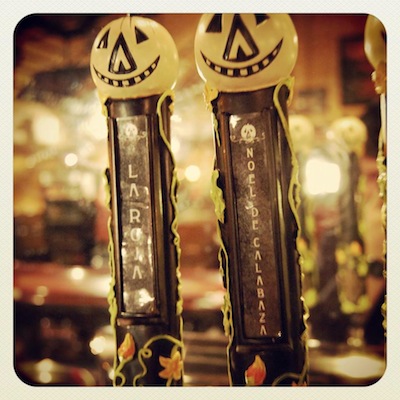 Okay, Okay. We know the Wolverines haven't had the best 2014. But this long-heralded football program maintains its spot as the No. 1 NCAA team for most wins. (As of Sept. 29, Notre Dame was 32 games behind at No. 2.) Besides, we'll take any excuse to discuss the state of Michigan's fine beer offerings. Jolly Pumpkin in particular calls to mind farm-fresh foods, thanks to its brewing methods, including open fermentation.
What to drink: Don't miss the Oro de Calabaza, a brewery signature that has received both gold and bronze medals at GABF. It's a tart, memorable biere de garde-style brew, made all the more memorable by the incorporation of wild yeast.
Where to find it: Ann Arbor's Jolly Pumpkin also boasts locations in Traverse City and Dexter, and the beer is distributed nationally.
Grand Valley State University, Allendale, Mich.



Speaking of Michigan-based breweries: Any tour of great American beer cities must include Grand Rapids. And the nearby Division II Grand Valley State Lakers are college football's winningest team by percentage, with a .733 average. The team lost in the 2013 playoffs and is struggling in 2014, but they'll always have the area's robust cultural scene to fall back on. That's evident at Founders Brewing Co., a 17-year-old brewery with a national reputation for excellence. The brewers here focus on memorable beers, sure to make a lasting impression.
What to drink: Year-round stalwarts like the All Day IPA are sure to please. But with 60 IBU's and coffee imparted in the brewing process, Breakfast Stout (available October to December) is a sure-fire win for cool fall days.
Where to find it: Widely available in most states; a handy ZIP code locator makes it easy to track down Founders near you.
University of Southern California, Los Angeles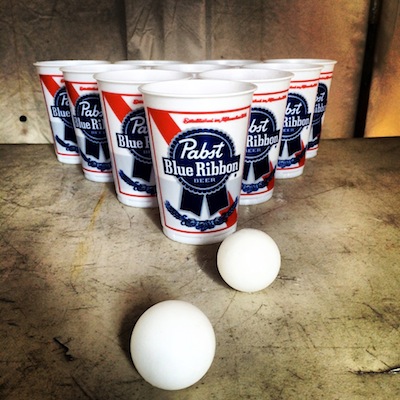 Forget for a moment that Pabst Brewing is set to soon be acquired by a Russia-based conglomerate. For the moment, it is among the most American of American breweries, with roots preceding the Civil War. And did you know that its Pabst Blue Ribbon was the first beer to be served in now-ubiquitous cans? The company, headquartered in Los Angeles, may seem an unlikely pairing for USC's moneyed campus. But what college student (of legal drinking age, of course) can turn down a decent drink for a good price? The love of Pabst knows no class divides, making it the perfect beer with which to toast Coach Steve Sarkisian.
What to drink: Pabst Blue Ribbon, of course. This namesake beverage is a repeat winner in GABF's American Style Lager division. Although the can is iconic, we think it tastes best poured into a proper glass. Why slum it, even if it's dollar beer night?
Where to find it: Nearly anywhere beer is sold.
Stanford University, Palo Alto, Calif.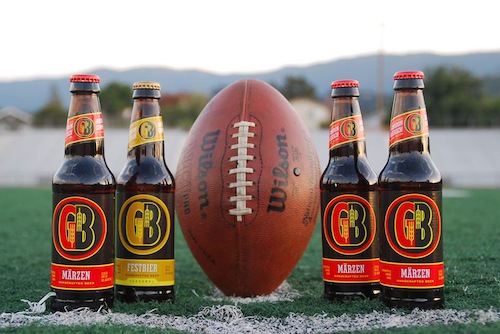 In recent years, Stanford has reminded football fans that it's more than a school for smart kids (although it's certainly that!). Legendary coaches such as Glenn "Pop" Warner, for whom a national youth football league is named, and Chuck Taylor, who became a College Football Hall of Fame inductee for his time playing on the field at Stanford, have coached the team. Just as Stanford reminds us periodically about its athletic prowess, Gordon Biersch Brewery Restaurants remind beer connoisseurs that there's more than technology coming from Silicon Valley. Although the company became part of Big River Brewing Company in 1999 and operates 35 restaurants across the country, food and beer first came together for Gordon Biersch in Palo Alto. The 26-year-old brewery restaurant concept also offers wine and cocktails, but its German-style beers remain the heart of the operation.
What to drink: Where better to sip a Marzen than a German-style brewery? This low alcohol Bavarian favorite is smooth and easy to sip, especially during Palo Alto's beautiful autumn Saturdays.
Where to find it: Gordon Biersch's 35 locations are spread from sea to shining sea—and you can also check out its four brewery restaurants in Taiwan.
Duke University, Durham, N.C.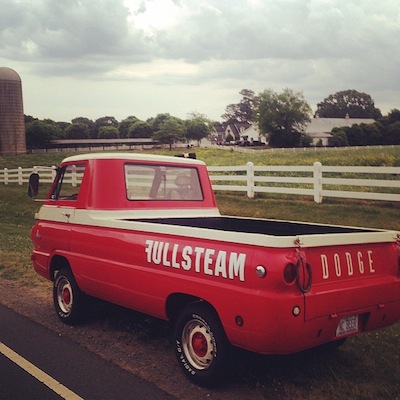 North Carolina is a basketball state, sure. But that hasn't stopped the Duke Blue Devils for making noise on the football field. The reigning champions of the Atlantic Coastal Conference's Coastal division have just begun the season's conference play, but they seem determined to draw attention. Duke's hometown brewery, Fullsteam Brewing Co., is just as set on creating something memorable. The brewery embraces a "plow to pint" philosophy, highlighting Southern ingredients in its recipes. (Check the website for details about from where the current lineup's components hail.) That's especially evident in Fullsteam's Forager series, which is crafted with ingredients provided by patrons.
What to drink: If a Forager series beer is available, make that your first stop. But you can count on the brewery's Hogwash year round. It's a smoky brown porter that pairs perfectly with North Carolina's signature barbecue.
Where to find it: North and South Carolina; find specific locations on the brewery's website.
University of Wisconsin, Madison, Wis.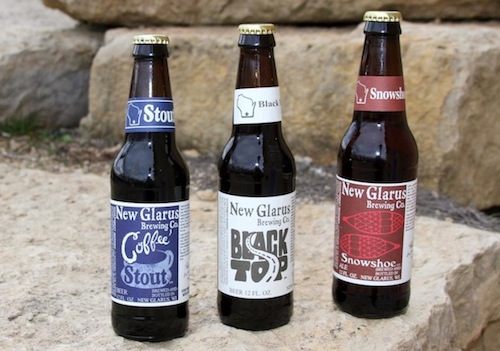 Wisconsin may have an abundance of beers to choose from—Beer Institute indicates the state was home to 147 breweries as of 2013—and with more than a dozen breweries, Madison is no exception. In fact, for better or worse, the home of the University of Wisconsin Badgers came in second on Playboy's 2014 top 10 party schools list. (The Ivy League's University of Pennsylvania topped the list.) We advocate drinking responsibly, and we also advocate taking advantage of the area's beer culture. Don't miss out on New Glarus Brewing Co., located 25 miles out of town, and a Wisconsin tradition. The owners are a story in themselves; master brewer Dan Carey's bachelor's in food science from University of California at Davis allowed him to specialize in malting and brewing science, and founder Deborah Carey's entrepreneurial urges led her to raise capital to start the brewery as a gift to Dan.
What to drink: Badger tradition is to drink a New Glarus Spotted Cow on the Memorial Union Terrace. Regardless of where you enjoy it, this farmhouse ale is brewed with 100-percent natural ingredients and cask conditioned.
Where to find it: New Glarus beer is available throughout Wisconsin, but not beyond state lines.
Ohio State University, Columbus, Ohio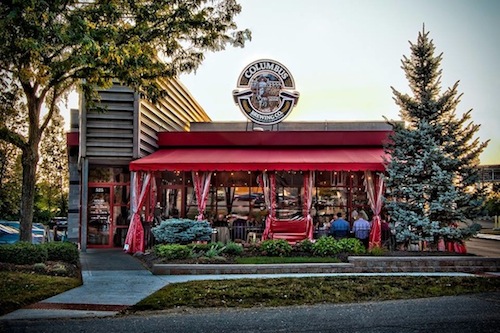 When you visit a city that has a designated brewery district, it's hard to narrow down where you should go. The district dates back to 1836, and has experienced resurgence in recent years. Columbus Brewing Company has remained a stalwart throughout. The brewery was originally founded in 1830, and the name resurrected in 1988. Now, it's in close proximity to theater and other cultural options. But you'll need to plan ahead to see the Buckeyes; Ohio Stadium is about five miles away.
What to drink: Columbus Brewing Pale Ale is the first beer the company brewed, and there's a reason it's still around. German and English malts meet American hops for a memorable beer with a low enough alcohol content that you can have more than one, easily.
Where to find it: On tap and in grocery stores throughout Ohio.
Carla Jean Whitley is the author of Muscle Shoals Sound Studio: How the Swampers Changed American Music and managing editor of Birmingham magazine in Birmingham, Alabama. She is also writing a book about the history of beer in Birmingham, set for publication in spring 2015. Connect with her at carlajeanwhitley.com.