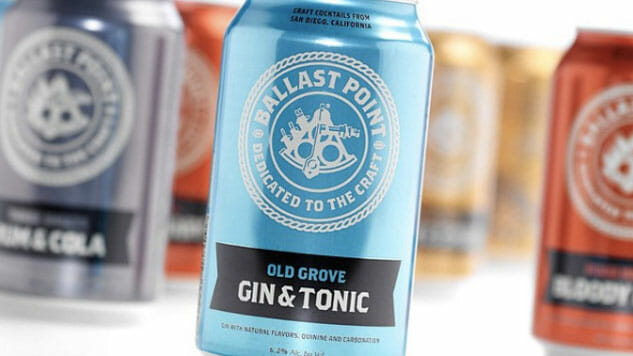 Craft spirits have seen a similar boom to that of craft beer. What's more, a number of well-known, and not so well-known, craft breweries are also distilling spirits. Everything from gin to rum and whiskey is being made by the same outfits that are also creating craft beers. We've compiled a collection of craft brewers that are pulling double duty, so if you're looking for some small-batch options for your next cocktail, here's a place to start.
Mother Earth Brewing Company
Kinston, NC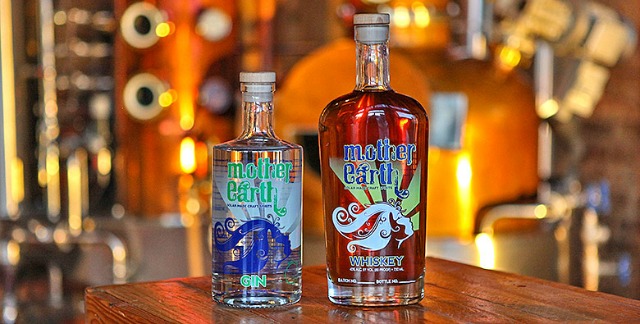 Photo credit: Mother Earth Spirits
Mother Earth Spirits is an offshoot from Mother Earth Brewing Company in Kinston, NC. The distillery arm began bottling gin before tackling whiskey, both of which are made in a LEED-certified facility. There are plans to release a rum as well and now that the state's laws have changed, you can actually stop by for a tasting.
Try it: Mother Earth Gin
---
New Holland Brewing Company
Holland, MI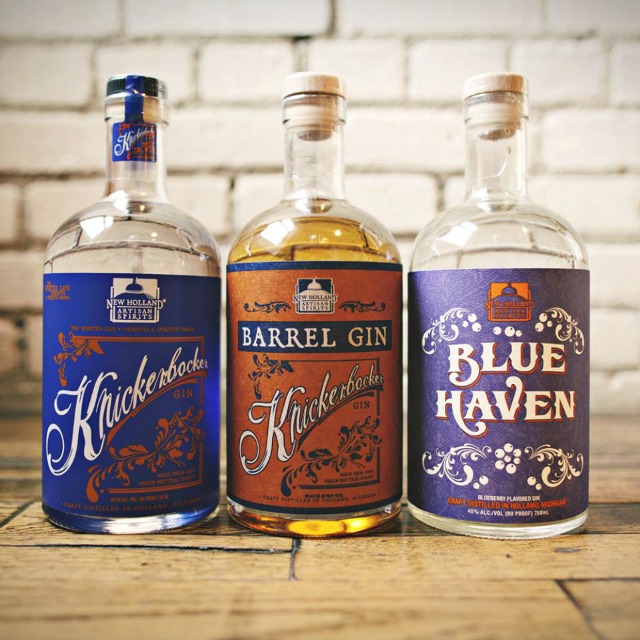 Photo credit: New Holland Brewing
You may know New Holland for its Dragon's Milk stout, but the brewery has also been cranking out spirits for quite some time now. There's rum, gin, vodka, whiskey and liqueur here, including wine cask and barrel-aged gin alongside a version that was steeped with blueberries. Beer lovers might look to the hopped-up Hatter Royale whiskey and Beer Barrel Bourbon that's aged in oak that formerly housed that Dragon's Milk stout.
Try it: Beer Barrel Bourbon
---
Ballast Point Brewing Company
San Diego, California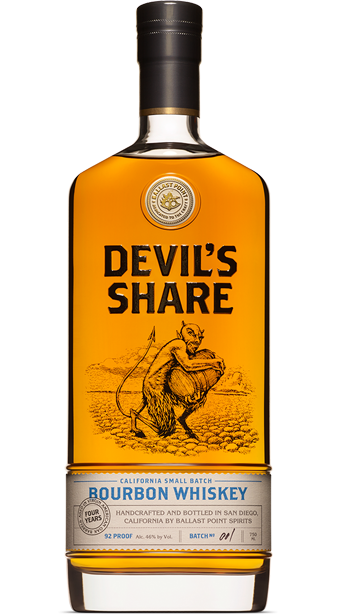 Photo credit: Ballast Point
The brewery famous for its Sculpin IPA may soon have a similar reputation for its line of spirits. San Diego's Ballast Point touts a lineup that includes gin, rum, vodka, whiskey, moonshine and herbal liqueur. The company makes bloody mary mixes as well, and even cans four different premixed cocktails. How's that for convenience?
Try it: Three Sheets Barrel Aged Rum
---
Dogfish Head Craft Brewery
Milton/Rehoboth Beach, Delaware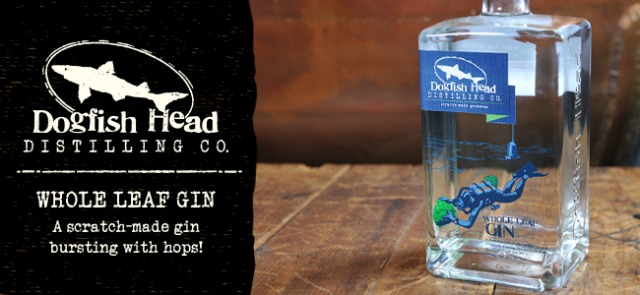 Photo credit: Dogfish Head
Dogfish Head is a name that's synonymous with craft beer, but the company is also cranking out some tasty liquor as well. While only two kinds of gin and one vodka are available outside of the brewpub, some of my personal favorites include the harder to get Brown Honey Rum and Peanut Butter Vodka. The latter sounds a bit strange, but trust me, it's damn delicious. Analog Vodka, Compelling Gin and Whole Leaf Gin are available in Delaware now with more states coming soon.
Try it: Whole Leaf Gin
---
Anchor Brewing
San Francisco, CA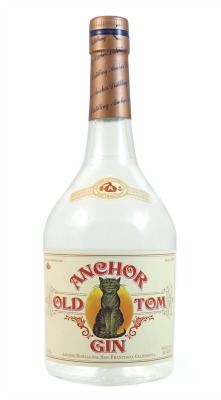 Photo credit: Anchor Distilling
The company famous for its Steam Beer collaborates with their sister company Anchor Distilling Company (which is a separate entity) to create an annual Christmas Spirit, which is ultimately distilled at the distillery using Anchor Brewery's Christmas Ale. Distilled from Anchor Brewing's Christmas Ale, it's meant to literally be a bottle of Christmas spirit. It's super limited though, so you might have to put in some work to nab yourself a bottle.
Try it: Anchor Old Tom Gin, which is actually distilled by Anchor Distilling, Anchor Brewing's sister company. Confused yet? Don't worry, it's good, that's all you need to know.
---
Rogue Ales & Spirits
Portland/Newport, OR


Photo credit: Rogue
You probably know Rogue Ales for its Dead Guy Ale or a number of other iconic brews, and the company is extending that same creativity to the world of spirits. Like the spicy stuff? There's a Chipotle Whiskey. Enjoy Rogue's Hazelnut Brown Nectar? There's a rum made from the same ingredients before getting aged in Dead Guy Whiskey barrels. Heck, there's even a collaboration with the famous Portland staple Voodoo Doughnuts.
Try it: Voodoo Maple Bacon Vodka
---
Twisted Manzanita Ales & Spirits
Santee, CA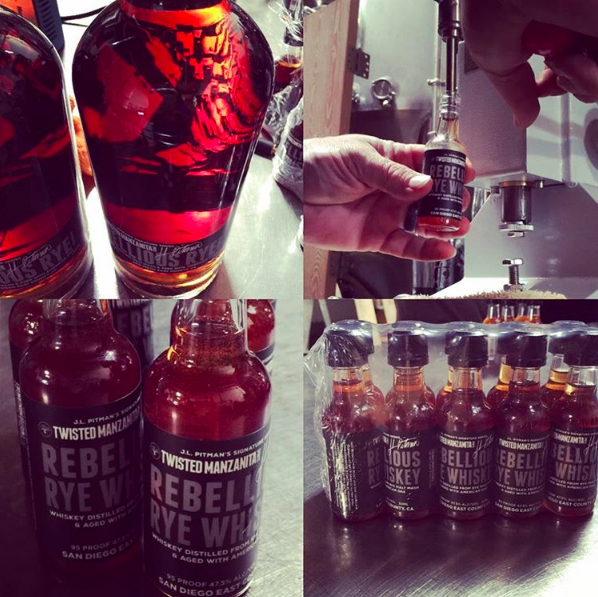 Photo credit: Twisted Manzanita
Started in 2010, Twisted Manzanita is churning out both beer and spirits outside of San Diego. Vowing to only use raw and fresh ingredients in the distilling process, the company crafts rye whiskey, orange vodka and two types of moonshine year round. In terms of seasonals, there's brandy, rum and even a barrel-aged bacon moonshine. Because, of course, everything's better with bacon.
Try it: Rebellious Rye Whiskey
---
The Depot Craft Brewery and Distillery
Reno, NV
Reno may not be a place that immediately comes to mind for craft beers, but The Depot is making ales and distilling spirits in the Nevada town. Offering a line of booze that includes corn whiskeys, bourbon, rye whiskey and gins, the outfit takes a "farm to glass" mindset, especially when it comes to whiskey. And because there's a restaurant on-site, you'll be able to try a cocktail that's made with the spirits without having to travel too far.
Try it: Biggest Little Bourbon
---
_
Billy is the host of The Brewcast, a beer podcast that never records on a regular schedule. You can follow his drinking habit @beardbrews on Twitter._