The 50 Most Underrated Craft Breweries in the U.S.A.
Photos via Getty Images, Scott Olson
Drink
Lists
Breweries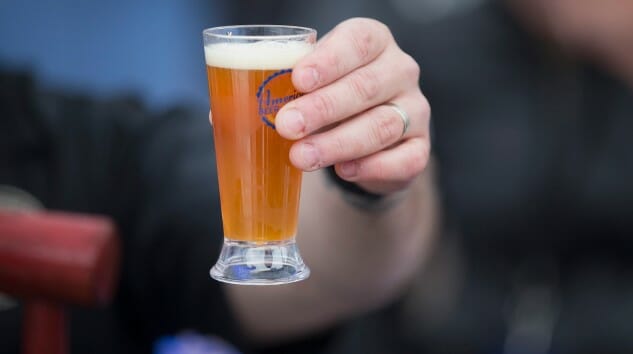 Fact #1: There will be strong, vocal, knee-jerk disagreement to some of the underrated breweries we've chosen for the 50 states on this list.
Fact #2: A healthy portion of that disagreement will be due to readers not understanding what we're talking about when we use the word "underrated." So please, for the love of God, let me explain before you start drafting your angry missive.
What does "underrated" mean in this context?
When we say "underrated" here, we're talking about breweries that are largely known commodities, but ones that perhaps don't get the respect they deserve from the beer geek segment. We're not trying to say "unknown" when we say underrated, and we're not trying to say "unsuccessful" when we say underrated. Some of these breweries may be smaller and relatively unknown on a national scale, but beloved locally. Some of them may be large, regional breweries that simply don't get credit for their consistency and rock-solid lineups of year-round beers. It's going to vary wildly from state to state and writer to writer, so prepare yourself: This is a highly subjective endeavor.
For each state, we'll do our best to give an explanation of why we feel that particular brewery deserves more esteem on a national level.
---
Alabama
Blue Pants Brewery – Huntsville, AL
Hype is a phenomenon easy to build for some breweries and much harder for others, especially if you don't have it from the very beginning. Huntsville's Blue Pants opened in 2010, and by all accounts its beer was simply serviceable for the first few years, but well short of special. That was, until the company's head brewer traveled up to Chicago to study at the Siebel Institute, the nation's best-known professional brewing program. When he returned, the entire Blue Pants lineup was revamped, and people immediately began to take notice of the night-and-day changes. They're now producing exceptional hop-forward beers in particular, such as the hop-bursted Weedy's DIPA, which, in the vein of Heady Topper, demands to be consumed fresh. That's in addition to other creative flavors such as a peanut butter stout and a "Double Stuf" stout with vanilla and chocolate that is meant to evoke an Oreo. Huntsville has certainly caught on to how good Blue Pants has become, and it's only a matter of time before they receive a national spotlight. – Jim Vorel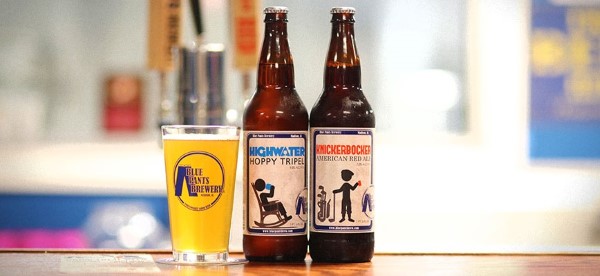 Alaska
Alaskan Brewing Co. – Juneau, AK
Alaskan Brewing Co. is one of Alaska's elder statesmen in the beer world, but they're a great example of the sort of regional brewery that has learned to grow, change and adapt to the modern craft beer market without ever losing sight of their identity. They may be a large brewer (just shy of the top 10 biggest regional craft breweries now, actually), but their under-the-radar offerings are largely consumed by rank-and-file beer drinkers while being all-too-often ignored by the craft beer literati—with the possible exception of their classic smoked porter. Even we at Paste probably didn't have the highest expectations for Alaskan's beer until they started sending things down for blind style tastings, and a funny thing happened—they always exceeded expectations. In porter, they finished #2 of 35 beers for the aforementioned smoked porter. In IPA, #46 of 116. In DIPA, a very impressive #25 out of 115. Those are really impressive numbers for a big, regional brewery that doesn't get much hype. I mean seriously, if someone says "name a good DIPA," how many people have you heard throw Alaskan Brewing Co. into the mix? That's the definition of being underrated. – Jim Vorel
Arizona
Iron John's Brewing Co. – Tucson, AZ
Those who have tasted the brews from "Iron John" Adkisson in Tucson know that his tiny, part-time operation is producing some of the best beer in the Southwest, albeit in very small quantities. An accountant by day, Adkisson is a masterful homebrewer who has managed to upscale fantastic recipes into equally fantastic commercial beers. The brewery can handle all styles, but the subtlety and depth it infuses in its sours in particular immediately commands attention, especially because each batch is so fleeting. While visiting Tucson, I tasted a peach-infused patersbier from Iron John's aged in Sauvignon Blanc wine casks, and its perfectly balanced blend of lactic tartness and juicy fruit flavors would have made me think it was a sour from Wicked Weed or Jester King if I was tasting it blind. That beer would compare favorably alongside fruit sours from any hyped brewery in the country, but Iron John's hasn't received anywhere near the same attention. – Jim Vorel

Arkansas
Ozark Beer Co. – Rogers, AR
Arkansas, as a state, is well below the national average and pace of craft brewery openings, but in the last few years they've been making some serious strides forward. Ozark Beer Co. might be the crown jewel of nouveau Arkansas beer, a seriously talented and dialed-in operation that is making the most out of classic American beer styles. As is fairly common in younger breweries in communities that are still adjusting to the craft beer revolution, you'll primarily see familiar styles from Ozark, but it's all about execution. In particular, we were taken completely by surprise by the brewery's awesome DIPA, which was entered into our blind tasting of 115 American DIPAs (in a growler, no less) and shockingly found its way into the finals, ultimately finishing at #17. That's a legitimately world-class DIPA, hailing from a northern Arkansas town of only 60,000 residents. On some level you can understand why they'd still be pretty underrated on a national level, but if this same brewery was in a major urban setting they'd be getting way more press and beer geek attention. – Jim Vorel
California
Alpine Beer Company – Alpine, CA
Established in 1999, Alpine Brewing Company has made a name for itself with its strongly-hopped IPAs, including Hoppy Birthday, Pure Hoppiness, Duet and Nelson. The brewery was acquired in 2014 by Green Flash (and now runs as a subsidiary of the brand), which has allowed its hard-to-find ales to be distributed more widely. It's also been a blessing for the visibility of Alpine as a brand, because until the acquisition, the name was only known to many beer geeks for how hard it typically was to acquire. Combining the short shelf life of IPAs with a small relative production and its mountainous locale, the IPAs of Alpine were hop-head Holy Grails that have now become blessedly accessible. – Emily Price
Colorado
Casey Brewing and Blending – Glenwood Spring, CO
Colorado's Casey Brewing and Blending is one of those breweries you likely haven't heard of if you don't live in Colorado, but also one that you should absolutely try if you manage to come across a bottle or two while traveling through the state. Established in 2013, the company is almost more "blendery" than brewery, creating its wort at a nearby facility (while overseeing the process), and then bringing it back to its own blending site, where 100% of its beers are fermented and aged in oak barrels along with a precisely mixed culture of lactobacillus, brettanomyces and saccharomyces. All of the beers are made with 99% Colorado ingredients, and are unfiltered and bottle conditioned—as close as you can get to Colorado terroir. – Emily Price
Connecticut
OEC Brewing – Oxford, CT
It's genuinely difficult to describe what OEC (that's "Ordinem Ecentrici Coctores") is as a brewing project, but suffice to say this is one unique brewery. The brewers draw inspiration from the history of German brewing … but not the German beers you're thinking of. Rather, they reach back into more of a pre-industrial Germany, reviving forgotten ale and sour beer styles. The availability of their sought-after fruit sours is miniscule, but fans are fully willing to go the extra mile if it means tracking down one of their creations with raspberry, gooseberry or Meyer lemon. They also produce a line of braggots—which is to say, beer blended with mead, which the company imports from either Africa or Europe, depending on the batch. It's a place where the amount of consideration and deliberation that goes into every new batch is quite palpable. – Jim Vorel
Delaware
Mispillion River Brewing – Milford, DE
Everyone and their mother is aware of the massive impact that Dogfish Head has had on the national craft brewing scene, and when it comes to Delaware one should also really acknowledge how important Iron Hill Brewery and its string of brewpubs has been to the state's development. Mispillion River, meanwhile, was founded in 2013, and is the sort of scion that has grown out of the small state's rapidly expanding craft beer community while taking the legacy of Dogfish Head to heart. Their year-round IPA Reach Around is a perfect companion beer to the classic 60 Minute, while the amusingly named Holy Crap! Imperial Red Ale feels a lot like an East Coast version of Oskar Blues tasty G'Knight. And those are just the year-rounders—the bigger family of Mispillion beers includes everything from a "mojito-inspired ale" to a tart orange Berliner weisse, a Harry Potter-inspired tripel and sweet potato pie beer in the fall, made with local produce. It's just a well-balanced, creative, thriving brewery making serious forays into regional distribution. – Jim Vorel

Georgia
Cherry Street Brewing Cooperative – Cumming, GA
Initially, I was very much planning on using this space to argue that Atlanta's SweetWater Brewing Co., despite being the largest brewery in the Southeast, was still very much underrated. And it's true—their beer may be available everywhere, but we've seen all too many local beer geeks turn up their nose at spectacular beers like SweetWater IPA, which finished at #30 of 116 in our blind IPA tasting. But after sampling some more beer recently from the unheralded Cherry Street Brewing Co-Op in small-town Cumming, GA, I was forced to change my plans. Cherry Street is a true co-op, with multiple brewers bound together by a single tenant: Make outstanding beer of every variety. The sheer selection at their taproom is astounding—26 beers on tap, last weekend, each better than the last. The hop-forward selections, such as the incredibly named "Hoppy Balboa vs. Apollo Green," are easily some of Georgia's best. The barrel-aged coffee-chocolate RIS, Balzac the Invincible, is bracing, rich, boozy but balanced. Even the small-batch sours are outstanding, such as Berliner weisse's made with blood orange, peach, apricot and mango, featuring sturdy but well-constructed lactic sourness. They immediately vault to the most underrated in Georgia, because I get the sense that few Atlanteans have ever even tried them outside of festivals, much less visited. That needs to change immediately. – Jim Vorel
Florida
Saint Somewhere – Tarpon Springs, FL
Although Funky Buddha and Cigar City have become destination breweries in the rising craft beer haven of South Florida, Saint Somewhere hasn't had nearly as much national attention. But far from farm country in the sweltering Gulf of Mexico, Saint Somewhere dutifully makes crisp and authentic farmhouse ales, distributing to 43 states though few could point to the Tarpon Springs brewhouse on a map. Their collection of high-ABV Belgian-style brews have romanced the locals, especially Cynthiana, which is made with local grapes, giving it a refreshing sauvignon blanc or chardonnay ester. But it's more than just the beer that makes Saint Somewhere worth another look. Fans of the brewing company are invited to help bottle the beer in exchange for free libations. If only people were lining up to buy the beer like they are to package it. – Jerard Fagerburg
Hawaii
Big Island Brewhaus – Waimea, HI
There's an ideological war of sorts in Hawaiian craft brewing between Maui Brewing (actually made in Hawaii) and Kona (mostly made outside Hawaii, and distributed by Anheuser), but there's certainly no lack of additional beer options. That's not to say the formers aren't worth your time—we're quite fond of Maui in particular, in fact. But if a craft beer geek is taking a Hawaiian vacation and wants to find the best unheralded beer in the islands, they need to head over to the Big Island and visit its titular Brewhaus. One likely expects crushable lager to rule the day in beachside Hawaii, but Big Island's sensual White Mountain Porter, brewed with toasted coconut and White Mountain coffee, deserves a spot in the state's pantheon of best beers. They also know their way around hoppy ales—the Paniolo Pale and Overboard IPA are among the best hop-forward beers in the islands. It doesn't even end there—if you're lucky, you might even score a Tall, Dark & Mandarin, the brewery's imperial stout brewed with chocolate and mandarin oranges. – Jim Vorel
Idaho
Laughing Dog Brewing – Ponderay, ID
Idaho is truly a state that has taken craft brewing to heart in recent years, and the resulting surge of brewery openings has sneakily turned it into an excellent beer state. You have old reliables like Grand Teton Brewing, solid young breweries like Crooked Fence and popular outliers such as Selkirk Abbey, but among them all, Laughing Dog is consistently high quality while never quite getting the press it deserves. Perhaps it's because their lineup doesn't get all that adventurous, primarily focusing on hop-forward and dark beer styles, but this is a brewery that has zeroed in on what it does best and then redoubled its efforts. They earn the kind of trust that is so important when you're at a bottle shop—if you see a fresh IPA or stout from Laughing Dog on the shelf, then you can be confident in picking it up knowing you've got something worth your dollar. From the Alpha Dog imperial IPA to the hefty Dogfather imperial stout, it's a brewery that does high-gravity IPAs and stouts right, without ever falling back on gimmickry in their recipes. Laughing Dog is 100% secure in its identity. – Jim Vorel
Illinois
Spiteful Brewing – Chicago, IL
Illinois is my home state, and I'm intimately familiar with so many of the great Chicago breweries. A big part of me wants to recognize how underrated Two Brothers Brewing Co. is in the city's southwest burbs, for the simple fact that their crowd-pleasing beers are too often overlooked, but in terms of quality vs. national recognition, the most underrated has to be Chicago's Spiteful. This tiny brewery is still brewing on just a 3.5 barrel brewhouse, but the (very limited) quantities they turn out are routinely excellent. A well-balanced brewery that is home in various styles, their best work in particular seems to come out in hop-forward and dark beer styles, from the ever-solid G.F.Y. Stout to their flagship IPA, which was #34 of 116 in our blind-tasting. They're also at home with experimentation—the Malevolence imperial stout, treated with "Vanilla bean, cacao nibs, cinnamon Urfa biber chile flakes and dried Aleppo pepper" finished #4 of 37 non-barrel-aged imperial stouts when we tasted those last year. Because there's a lot less beer to go around than other great Chicago breweries such as Half Acre and Revolution, you may not hear the Spiteful name as often, but they're very much in the same league. – Jim Vorel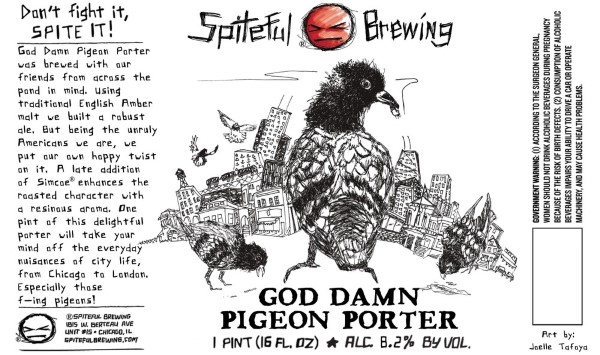 Indiana
18th Street Brewing – Gary, IN
Indiana is a very tough call, as you could call out several breweries as "underrated," but for significantly different reasons. Sun King does not get the credit it deserves for innovating in barrel-aged (and particularly CANNED barrel-aged beers), and Upland's sours also deserve more recognition, but we've got to go with the northern Indiana upstarts at 18th Street Brewing. Because of their very small production, their beer can only really be found regularly in Indiana, but it's no exaggeration to say that some of their stand-outs would stand up favorably right next to Three Floyds' best over in Munster. In fact, they're very much like Floyds in the sense that they excel in every facet one expects from a modern American craft brewery—hop-forward beer, distinctive stouts, barrel-aged behemoths and sours. They captured our attention in a big way back in January when their Devil's Spear finished at #4 in our blind-tasting of 35 American barleywines, and we're certain that the rest of the country will soon find out what Chicago has been learning for the last few years: 18th Street is an outstanding brewery. – Jim Vorel
Iowa
Millstream Brewing Company – Amana, Iowa
The expectations for Millstream probably weren't that high when they opened in 1985; it had been 101 years after Amana's last local brewery had brewed beer. Time, however, makes fools of us all. Particularly in this case, as Millstream has proven that we should've expected great things from them. Millstream has been brewing varied and mostly true to style craft offerings for over three decades with few accolades beyond The Hawkeye State's borders. From the clean, crisp German Pilsner to the everyday Iowa Pale Ale, Millstream is reliable where they need to be, and experimental when the situation calls for it. It's what you think of when you think of Midwestern beer. – Loren Green
Kansas
Defiance Brewing – Hays, KS
When a small brewery in a tiny town makes waves, it deserves a closer look. Just looking at the four year-rounders from Defiance Brewing, you can see a brewery that doesn't care about expectations. An English mild, a session IPA, a golden ale and an imperial stout with cocoa nibs and coffee. No regular IPA. No regular stout. They work in the extremes of original gravity, because that's what they want to drink, and you've got to respect it. Oh, and that imperial stout is in 16 oz cans—you're welcome. Also on the menu—everything from an apricot gose to a hop-forward German pils, all of which have been greedily welcomed by the burgeoning Kansas craft beer scene. The brewery just recently announced its arrival in Nebraska, and the world could be next. Not sold yet? Just look at the reasonable prices! – Jim Vorel
Kentucky
Ethereal Brewing – Lexington, KY
Kentucky is another seriously under-the-radar beer state these days, with many small, promising breweries that haven't wrangled much in the way of national distribution or press. West Sixth has earned its spot as one of the state's dependable players, and Blue Stallion offers an intriguing lineup of underrated German and British ale styles, but we've got to go with Lexington's Ethereal Brewing. Operating out of a small, DIY-feeling brewery, they focus primarily on classic Franco-Belgian and American styles. The farmhouse ales in particular fly fast and furious here, and are uniformly excellent, from the low-ABV grisettes to huge, thoroughly American takes on Russian imperial stout and DIPA. And really, how can you not love a DIPA named "Hop-Shaka-Laka"? Ethereal's balance of crisp, drinkable saisons, classic abbey-style ales and burly American offerings make for a portfolio that should appeal to practically any Kentucky resident. – Jim Vorel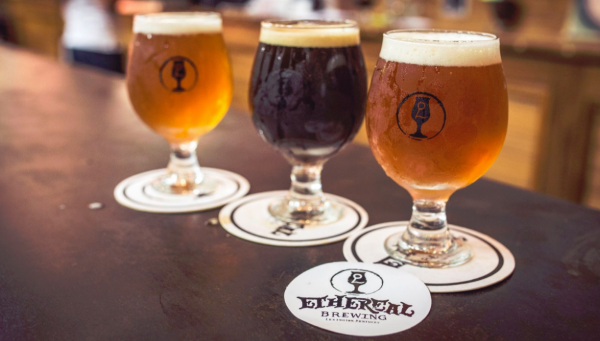 Louisiana
Great Raft – Shreveport, Louisiana
Founded in 2013, Shreveport's Great Raft might be a relatively new kid on the block, but you wouldn't know it from tasting its beers. The brewery puts out consistently amazing stuff, ranging from its popular At Arm's Length India Pale Lager to one-off special releases just for visitors to its taproom. They caught our eye immediately via blind tastings with beers such as the exceptionally well-balanced DIPA, Grace and Grit, (#35 of 115) redefining our idea of Louisiana breweries. And we have to say: How great is the label for their holiday beer, Awkward Uncle? – Emily Price
Maine
Gneiss Brewing Co. – Limerick, ME
Maine has become a state of absolute craft beer luminaries, both established (Allagash, Maine Beer Co.) and exploding in attention (Bissell, Foundation, Oxbow), so it's a little tough to stand out. That is, unless you're Gneiss, and you come bearing a great central concept: All weiss everything. Gneiss has a gimmick, but it's one that works spectacularly—they brew nearly all styles with at least 50 percent malted wheat in the grist and their traditional German hefe yeast, and thereby transform them. Stout becomes weizenstout, IPA becomes white IPA, etc. Thus, the Gneiss guys entice whole new flavor profiles out of classic styles, whether it's a hop bomb or a light quaffer. It's a fantastic tribute to German brewing heritage that simultaneously is creating inventive, fresh flavors. In a market that is now heady with tropical IPAs, Gneiss instead is rocking a creamy, 70% rye roggenbier, and it's working. – Jim Vorel
Maryland
Evolution Craft Brewing Co. – Salisbury, MD
Maryland is a pretty tough pick—one could easily go with Union Craft Brewing Co., except their Double Duckpin DIPA has put them on the national landscape, and I also feel that I need to mention that Heavy Seas still produces beers that kill in blind tastings (Loose Cannon, #7 of 116 in a blind IPA tasting!), but our official selection is Evolution. These guys just kick ass, and do so quietly and professionally, without much fuss. Which is to say, they're the professional hitmen of Maryland craft brewing. Their lineup is well-balanced while trending toward hops and dark beer, both of which they do extremely well. Since 2015, tasters in the Paste have gone from not knowing Evolution to assuming they would be solid contenders in any of the blind tastings they entered. In particular, the Lot #6 (#31 of 115 DIPAs) and Rise Up coffee stout (#8 of 51) have earned especially impressive rankings. We can't help but expect big things from them in the future. – Jim Vorel
Massachusetts
Ipswich Ale Brewery – Ipswich, MA
Massachusetts' is one of the fastest-growing brewery scenes in America. With blue laws constantly being renegotiated to let more and more brewers into the commercial realm, the excitement over newcomers can often overshadow the history of companies who've long been laying the groundwork for younger waves of craft beer-makers. The North Shore's Ipswich Ale has been the greatest casualty in the rise of the microbrewery, but they're still stationed by the docks pumping out reliable ales for those with institutional memory.
The opening of their Brewer's Table restaurant earlier this year has helped Ipswich regain some of the attention it's rightly owed, but 25 years of service haven't earned Ipswitch the cred it deserves quite yet. You're not liable to find a more refreshing IPA coming out of the tanks of any other brewer in New England (session IPA was #18 of 90 in our blind tasting), and Ipswich's Oatmeal Stout (#20 of 51 in our blind tasting) is a sumptuous nod to the region's blue-collar roots. The fact that Ipswich is available by the dozen at nearly every packie in the Bay State means it's easy to lump the brewery in with the mediocrity of Shock Top, or even the ubiquitous Sam Adams, but that's a generalization you'll regret making. – Jerard Fagerberg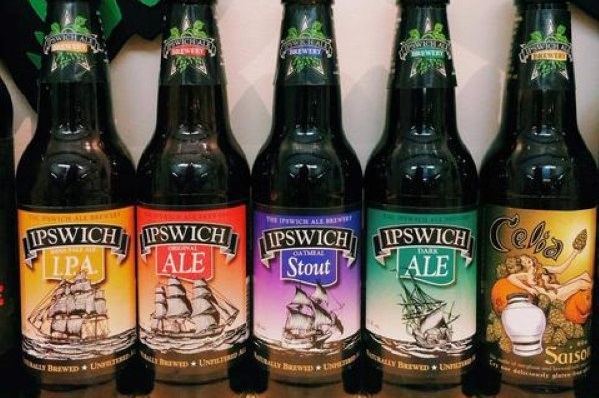 Michigan
Short's Brewing Co. – Bellaire, MI
Michigan is arguably the best state in the entire Midwest for craft beer, vying neck and neck with Wisconsin and the Chicago area, and there's no shortage of breweries we could recognize. There are great, underrated taprooms (Kuhnhenn) and regional breweries (Dark Horse) that deserve more acclaim, but I can't help but think that Short's in particular should generate considerably more national hype. They're just such an outlier, residing near the northern tip of Michigan but producing one fabulous experimental beer after another. The brewers at Short's are masters of using spices and unorthodox ingredients in their brews; alchemical whiz kids who can seemingly dial in any eccentric flavor profile you throw at them without making the resulting beer seem like a total gimmick. Key lime pie? Sure, they can make a beer taste like that. Bloody mary beer? No problem. When you read the descriptions of their products, they frequently sound fanciful or outright ridiculous—until you try them. These experimental hybrid brews make Short's a must-try booth at festivals in particular. In a sea of familiarity, you always know they're going to have something on tap you've never conceived of, much less tasted before. – Jim Vorel
Minnesota
Lift Bridge Brewing Co. – Stillwater, Minnesota
This Stillwater brewery beat the rush of new start-ups by a hair, opening in 2007 with Farm Girl saison as their flagship. It was, and remains, something different in the land of IPAs. After an original lineup of spiced and otherwise adjunct beers, they've settled into a strong roster with a wide range of offerings. Hop Dish IPA is a perfect medley of seven different hops, while winter seasonals Commander barleywine and Silhouette imperial stout knock it out of the park as some of the state's best beers. The Silhouette in particular caught us completely by surprise when we hosted our tasting of barrel-aged imperial stouts, finishing at #3 in a field of 23—like nothing so much as a more sophisticated, better balanced version of Goose Island's Bourbon County Stout. And that's some high praise indeed. – Loren Green
Mississippi
Lucky Town Brewing Co. – Jackson, MS
Only four years ago in 2012, when I contributed to the Kickstarter for Lucky Town Brewing Co., the business was struggling to become only the second brewery in the entire state of Mississippi. Now there's 14. That's how much things have changed in less than four years for the state, but the efforts of Lucky Town (and pioneers Lazy Magnolia of course) are a big part of what helped get it there. They've seen been passed by in terms of hype by breweries such as Southern Prohibition, but Lucky Town doesn't feel like a brewery that ever really aspired to hype anyway—they just wanted to make some tasty, down-to-Earth beer. That's why one of their flagship is a crushable (but complex) 3.8% ABV "pub ale," while still leaving room for really interesting ales such as Flare Incident—an award-winning oatmeal stout brewed with brown sugar and maple syrup. Their lineup of beers (now in cans) helps make Mississippi a much better place for beer than it was a couple years ago. – Jim Vorel
Missouri
Urban Chestnut Brewing Co. – St. Louis, MO
There are a lot of great underrated choices for Missouri, from the overlooked IPAs and saisons of 2nd Shift Brewing to the nationwide dependability and continued experimentation of Boulevard (their Smokestack Series in particular always seems to fly under the radar), but I've got to give credit to Urban Chestnut in particular for rocking the hell of out beer styles that all too often escape beer geek notice. This brewery is consistently producing some of the very best German beer styles in the U.S., with results that have been clear via our blind tastings. Shnickelfritz, the brewery's year-round German hefeweizen, is an unbelievably tasty and well-balanced version of the style, and finished #2 out of 39 wheat beers we blind-tasted last year. Urban Chestnut can take something as humble as a lager and produce a fantastically drinkable, unfiltered beer that brings complexity back to a style where it's often an afterthought. The brewery's presence at Busch Stadium with beers such as Schnickelfritz, Zwickel (the unfiltered lager) and Winged Nut (chestnut brown ale) is the saving grace of attending Cardinal games as a craft beer devotee. – Jim Vorel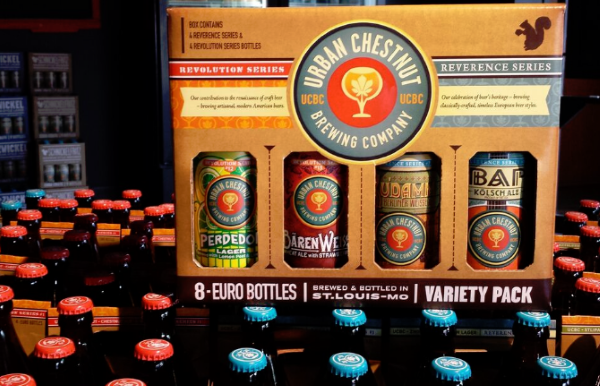 Montana
Montana Brewing Co. – Billings, MT
It may not be the most creatively named brewery in the state, but Montana Brewing Co. is a brewpub absolutely handling its business down in Billings, and they have been ever since 1994. Few brewpubs anywhere in the country can brag of hauling in the diverse array of awards as Montana Brewing Co. has taken home for a single beer such as their superlative Whitetail Wheat. That one American wheat ale has taken home medals from the North American Beer Awards, the World Beer Cup and the Great American Beer Festival within only a couple years time, and that simply doesn't happen by random in a crowded, old-school category like American pale wheat ale. There's nothing particularly adventurous about the lineup, and you'll likely have to visit Billings in order to track some down, but it's a classic Montana brewery that any beer geek would be loathe to miss. – Jim Vorel
Nebraska
Scratchtown Brewing Co. – Ord, NE
Scratchtown is situated in the very small Midwestern town of Ord, with a population of roughly 2,000, putting it in one of the humblest settings for an excellent brewery on this list. And yet, only a few years after getting their feet under them, the brewers at Scratchtown area creating beer that vies for the title of best in Nebraska. Displaying significant growth in ambition since their 2013 opening, Scratchtown now makes a diverse array of interesting styles, from the Black Eye imperial porter to an interest in progressive smoked beers—most recently a smoked schwarzbier and an unexpected smoked cream ale. And then of course there's the Wonder Twins, an explosively tropical DIPA that has been drawing comparisons to the best hop-forward beers from Iowa superstars Toppling Goliath. As their distribution expands, keep an eye in Lincoln and Central Nebraska for Scratchtown—they could be making the next big sought-after DIPA. – Jim Vorel
Nevada
Brasserie Saint James – Reno, NV
Nevada's craft beer scene has been a long time gestating—there's no shortage in overall number of breweries, but too many of them are on the uninspired side, leading to cities like Las Vegas featuring significantly less craft beer diversity than one might expect in a tourist destination. Backing up reliable breweries such as Joseph James and Tenaya is the sort of business that Nevada could really use more of—Brasserie Saint James, which is injecting some authenticity and verve into classic beer styles in Reno. Most of the beers just come down to great Old World craftsmanship, such as the Daily Wages saison, Third Man tripel and Jamison's Station brown porter, all of which have taken home medals. But it doesn't stop there—beyond all the classics, the brewery is also experimenting with some of Nevada's best funky and sour ales, albeit in small quantities. Still, if you can get your hands on one of their few wild ales or lambic-style beers, their tart subtleties make great companions to the desert heat. – Jim Vorel
New Hampshire
Kelsen Brewing Co. – Derry, NH
Kelsen is unfortunately only available through a small area of New Hampshire, but that seems likely to change as soon as they can increase their capacity. They have a particularly straightforward, focused mission statement: Big IPAs and dark beers. That's what they make, and you'd be hard-pressed to find a single one that isn't excellent. The Paradigm Brown Ale has collected a wall of awards all on its own, with the other IPAs, DIPAs and imperial stouts not far behind. They do, however, have a few series ripe for experimentation, such as the 6.7 IPA, which stays in the lineup year-round while new hop varietals are rotated in and out. They're thoroughly American beersmiths who simply resolved to take a few of the market's most popular styles and do them better than everyone else. – Jim Vorel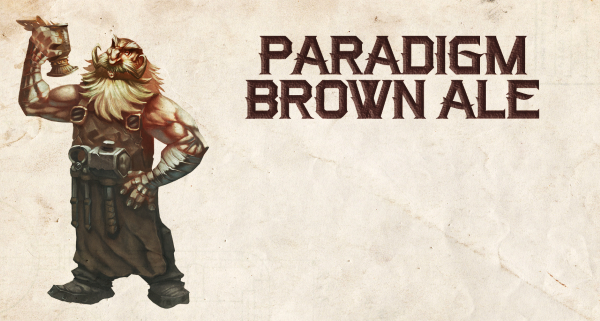 New Jersey
Glasstown Brewing Co. – Millville, NJ
The tag team of Kane Brewing Co. and Carton Brewing have ascended to the top tier of New Jersey craft brewing, and we give props to the innovation of Flying Fish and High Point Brewing Co., but Glasstown Brewing represents the best of the new school, a destination for New Jersey hopheads in particular. They don't brew only IPAs, but you could be forgiven for making that assumption, as beers on the Pale Ale Spectrum make up a very large percentage. But as they say, brew what you know, and these guys know hops. Whether it's a complex blend of five or six hop varietals in a standard IPA or a monstrous black DIPA that clocks in at 10% AB, you can be certain that any pint of Glasstown you're able to find in South Jersey will be redolent in the aromatics of humulus lupulus. With a large expansion scheduled for 2017, they seem likely to soon be joining the new crop of buzzed-about east coast IPAs. – Jim Vorel
New Mexico
Duel Brewing – Santa Fe, NM
Props to Santa Fe Brewing Co. for holding up the old guard, and both Marble and La Cumbre for raking in awards at festivals these days, but Duel Brewing is New Mexico's most underrated right now, at least on a national level. In the state, it's hard to argue with the success they've seen since 2013 with a lineup of all-Belgian ales—you don't open two new locations if the first brewpub isn't a roaring success. They've brought a very welcome, deeper focus on traditional Belgian ales to the hot-weather climate, to the delight of those who don't put much stock in seasonal drinking, of which I am most certainly one. Sure, if you're looking for something quaffable and refreshing, they can furnish you with a great Belgian blonde, wit or Belgian session IPA, but the beer geeks undoubtedly get more excited about Duel's outstanding high gravity offerings. From traditionally inflected Belgian dark strong ales to Belgo twists on imperial porters and stouts, these decadent offerings are not messing around. When's the last time you had a 14.9% ABV Belgian imperial stout at your own local brewpub? – Jim Vorel
New York
Singlecut Beersmiths – Queens, NY
Although Queens' Singlecut Beersmith is no secret to locals in the New York area, its minimal distribution has not allowed the beer geeks of this country to truly enjoy what Rich Buceta has created. Buceta, who spent years as a hobby homebrewer, decided to leave his past life in marketing to open Singlecut only four years ago. Since then, Singlecut has transformed into a 30bbl brewhouse focusing on hoppy beers, becoming a formidable force in the NYC craft beer scene. While locals have been raving about their latest hoppy release "Softly Spoken Magic Spells," Singlecut proved they weren't a one trick pony when they released "Heavy Boots of Lead" earlier this year. Don't worry, they aren't done yet; look for their first barrel-aged release when this chocolaty stout aged in oak barrels is offered later this year. – Jason Stein
North Carolina
Highland Brewing Company – Asheville, NC
You can't stumble around the city of Asheville without bumping into a brewery—some of which are outstanding and a couple of which, such as Wicked Weed and Burial, have become darlings of the beer world in recent years. But Highland is the original holder of pioneer status, brewing solid beers out of Asheville for more than 20 years. If you've heard of Highland, it's probably because of their highly anticipated winter seasonal, Cold Mountain, which sends beer geeks into a tizzy every November. But I have mad respect for their flagship beers like Gaelic Ale (one of the finest amber ales on the market) and Black Mocha Stout, which are consistently top notch every time I reach for one. Consistency is a tough thing for small to mid sized regional breweries to achieve, but Highland has it dialed. Not that they're content with the status quo; a new brewing team has reinvigorated their IPAs recently, and the brewery has been introducing new beers at an amazing clip since celebrating its 20th anniversary in 2014. Highland might be the best now that it's ever been. – Graham Averill
North Dakota
Fargo Brewing Company
The North Dakota beer scene is a little young, but growing quickly. Using their home city as their namesake, Fargo leads the pack with a wide variety of 12-ounce cans on the market and even more impressive in-house options for taproom visitors. At the start of the year, they added a second tasting house, Fargo Brewing Ale House, to help spread their message and their beer. With an affinity for their cold weather roots, the brewery isn't afraid to let the malt be known, though the Coen-referencing Wood Chipper IPA features a firmly balanced hop and malt spotlight. But when the winter wind howls, you'll probably turn toward the Sodbuster Porter. – Loren Green
Ohio
The Brew Kettle – Strongsville, OH
I have no idea how you can make one of the very best India pale ales in the United States and still manage to fly under the radar, but The Brew Kettle somehow still doesn't get the acclaim that it deserves. And it's not as if their White Rajah is unrecognized for its greatness—the beer won a bronze medal at GABF in 2015, the same exact year as we named it the #1 IPA in America in a 116-IPA blind tasting. It's acknowledged as a fantastic beer … and yet The Brew Kettle still doesn't get mentioned in conversations about the best breweries in the country. Even in Ohio, this brewery gets overlooked in conversations about the best breweries in the state. It's not like the place is a one-trick pony, as the rest of their lineup is also extremely tasty, from White Rajah's big brother, the El Lupulo Libré DIPA to their RIS, Tunguska. Perhaps it's just the fact that they're based in suburban Ohio, but if White Rajah was coming out of a San Diego brewery, it would earn its brewers way more hype. – Jim Vorel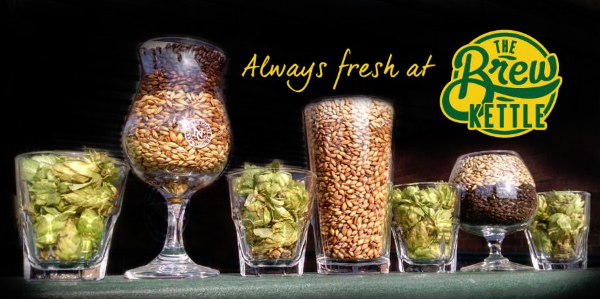 Oklahoma
COOP Ale Works – Oklahoma City, OK
Props to Marshall Brewing Co., which churns out solid, affordable beer in the shadow of the luminaries at Prairie Artisan Ales, but the other best brewery in Oklahoma is COOP, which has been prominent since 2009. There might not be a better year-round IPA in the state than COOP's always dependable, hugely hoppy F5, a reference to the state's tornado-prone plains. They do great work in classic styles from porter to amber ale and DIPA, but also haven't shied away from experimentation in their Territorial Reserve series. These beers have included everything from barrel-aged barleywine to wheatwine and even ryewine. It's funny that in the world of craft beer, a brewery that opened in 2009 feels like "old guard" by this point, but COOP is the kind of solid, dependable brewery (with a hint of evolution) that you'd be proud to call your local in just about any state. – Jim Vorel
Oregon
Hair of the Dog – Portland, Oregon
Fact: Portland has a ton of breweries. Founded in 1993, Hair of the Dog is one of the smaller spots in town, but also one of the greatest. The brewery was one of the first in the country to specialize in high-alcohol, bottle conditioned brews and has been experimenting with barrel aging since 1994, long before many of the big names in barrel-aged beers even existed. Exceptionally local, 99% of the ingredients used in the Hair of Dog's beers are found within a 350 mile radius of the brewery. Many of the beers are also named after the people that inspired them. That means you can grab a pint of brews like Fred, Bob, Michael, or Lila at the bar. It's a quintessentially Portland place that deserves to be known to beer drinkers much further away. – Emily Price
Pennsylvania
Yards Brewing Co. – Philadelphia, PA
Yards is one of those breweries that simply feels like a throwback, and we mean that in the most complimentary way possible. They've been around since 1994, but most of their recipes call to even earlier eras for inspiration. It's a thoroughly old-school lineup: Pale ale, English mild, English porter, ESB, etc. There are so many breweries in the country with similar lineups, and very few of them are particularly interesting … with Yards as a notable exception. They simply execute most of these styles far better than the average, but for the most part they don't receive credit for exemplary versions of these old-school styles, presumably because their calling card is complexity rather than bombast. When we blind-tasted and ranked 90 session beers of various styles under 5% ABV, Yards landed not one but two beers in the top 20—the Brawler mild at #16 and the classic Yards Philly Pale at #11. That kind of thing doesn't happen on accident, nor does staying in the brewing business for 22 years. – Jim Vorel
Rhode Island
Foolproof Brewing Co. – Pawtucket, RI
Proclamation Ale Co. is making huge waves in the Rhode Island/East Coast beer scene these days—the word is officially out on those guys and their great IPAs. There are, however, also some solid, laid-back IPAs rolling out of Foolproof in Pawtucket, and there have been since 2012. It's a well-balanced lineup of ales here; one that includes a rustic, multigrain saison in La Ferme Urbaine and several variations (including peanut butter) on the popular Raincloud robust porter. But it's still hops that are king when all is said and done, and there are some welcome twists here as well, including the raspberry-infused, summer-appropriate Queen of the Yahd. Foolproof's beer can now be found throughout much of the northeast—with any hope, their approachable, friendly offerings will continue spreading down the coast. – Jim Vorel
South Carolina
COAST Brewing Co. – North Charleston, SC
Online writing about South Carolina breweries has a tendency to just work its way to Westbrook or Thomas Creek and then move on, but that's not really fair at all … especially because COAST is a brewery that would stand out in any lineup for its lip-smacking IPAs in particular. Their Boy King DIPA in particular captured our attention when it appeared in Paste's blind DIPA lineup, primarily for its truly artful balance—a modern IPA that manages to both revel in popular tropical fruit-forward hop varietals while also maintaining a sturdy, bready malt backbone. COAST's canned selection is perfect for an adventure into the South Carolina wilderness—just remember to pack enough of their Blackbeerd Imperial Stout to wash down your campfire s'mores. – Jim Vorel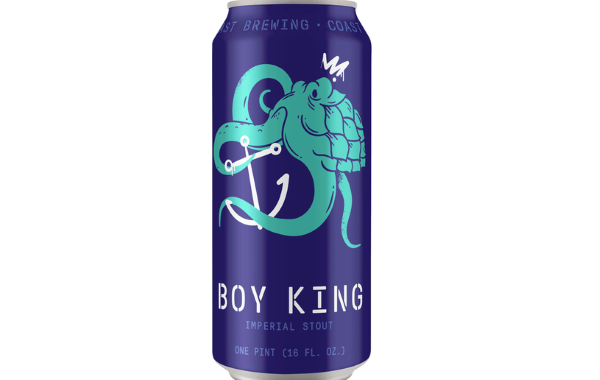 South Dakota
Wooden Legs Brewing Co. – Brookings, SD
South Dakota is still a pretty tough state when it comes to beer variety in particular, but there's no shortage of small breweries making solid versions of classic styles. Don't go looking for anything too ridiculous at a brewpub like Wooden Legs and the beer might just surprise you—no American wild ales here, sure, but that didn't stop them from brewing a maple oaked imperial stout. Mostly, though, you should expect American classics, some with pleasant twists, including a few subtle applications of smoked malt here, or a chile beer there. That, an apparent appreciation for beards and beardcraft, if the "Pogonophilia" Russian imperial stout is to be believed. – Jim Vorel
Tennessee
Wiseacre Brewing – Memphis, TN
You've got to love a brewery that will name a beer after a mythical French beast/endgame D&D monster like Wiseacre's Tarasque. This is definitely a Tennessee brewery on the rise—their pilsner, Tiny Bomb, won a GABF bronze back in 2014, and their branding is always engaging. They haven't quite earned the same attention on a national scale, perhaps because their distribution is mostly limited to Tennessee and Mississippi, but it feels like a brand that could take bigger markets by storm if Wiseacre was able to produce enough beer to enter them. It's all crystallized by one great beer in their year-round lineup, the Ethiopian coffee milk stout Gotta Get Up to Get Down, which is quite honestly one of the best year-round, sessionable, coffee-infused stouts we've ever tasted. Its pure, clean, velvety sweet iced coffee flavors put it in a class of coffee beers alongside offerings from breweries like Surly, Founders and Avery. That's rare company, but Wiseacre earns it. – Jim Vorel
Texas
Franconia Brewing Co. – McKinney, TX
When it comes to brewing, you could say that it's a family tradition at Franconia. The brewmaster and owner, Dennis Wehrman, has a family history of brewing that goes back to 1800. He opened the brewery in 2008, after studying brewing at the University of Munich. The brewery brings some outstanding German-style beers to Texas, and the label on every bottle include a photo of Wehrman's great grandfather, the man who started the family tradition over 200 years ago. In the same vein as the more hyped Live Oak Brewing in Austin, Franconia is turning over new leaves in classic, ever-underappreciated styles such as hefeweizen and kolsch (or "koelsch," as they perhaps more properly put it). The one thing you can be sure of is that every Franconia beer will be fit for a hot, Texan summer. – Emily Price
Utah
Epic Brewing Co. – Salt Lake City, UT
The sentimental pick would be to go with Wasatch Brewing Co., Utah's oldest craft brewery, but outside their admittedly classic Polygamy Porter—a Utah state beer mascot if there ever was one—the lineup doesn't really reflect how far craft brewing has come since the '80s. Epic Brewing, on the other hand, would be a great brewery in literally any state—in fact, Epic is probably even more underrated in Colorado, where their Denver brewery is one of the very best places in the city to have your mind blown on the regular. It all started in Utah, though—a lineup of beers that can be at once classic or experimental, products of whichever whim strikes the brewers. Their Brainless series of fruited, barrel-aged Belgian ales are all highlights, as are most of the hop-forward beers, but the ultimate highlight will always be the barrel-aged imperial coffee stout, Big Bad Baptist. This is the kind of barrel-aged imperial stout that is going to end up somewhat underrated by design, because it's all a matter of subtlety. Compared to most in the same mode, the barrel character is a virtual ghost—rather, it restrains itself from carpet-bombing the beer in vanilla and oak to let the subtleties of roast, coffee and dark fruit to shine through. Batch to batch, it changes with different featured coffees, but remains one of the best imperial stouts in the world. – Jim Vorel
Vermont
Frost Beer Works – Hinesburg, VT
When you're making beer in a small state alongside the likes of The Alchemist, Lawson's Finest Liquids and Hill Farmstead, there are definitely some tough, tough standards to live up to. Frost Beer Works is a welcome contemporary to those breweries—especially the first two—and makes beer that can stand up to being mentioned in the same conversation. Their lineup of often hazy, juicy IPAs and DIPAs perform well in blind tastings (#10 of 83 in Paste's blind pale ale rankings) while simultaneously offering small but appreciable twists on the style. This summer, hunt down their "Really Pale Ale" if you can, and enjoy a cross between a hoppy American wheat beer and classic pale ale, awash in juicy citrus flavors and dangerous drinkability. – Jim Vorel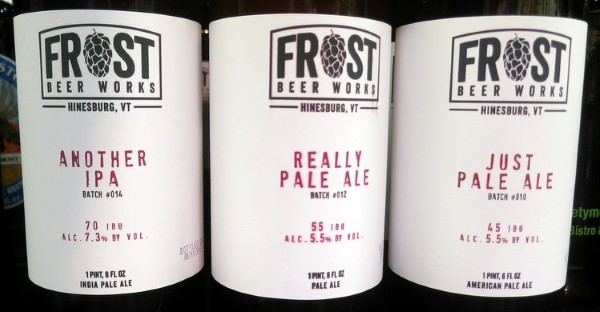 Virginia
Blue Mountain Brewery – Afton, VA
Farm to bottle breweries are all the rage now, with little hipster enclaves scavenging hillsides for fresh fruit to fill their mulberry saisons, but Blue Mountain has been leading the homegrown charge for years. They've gone from a small, experimental hop garden to a fully functional hop farm that provides the Cascade hops in their signature Full Nelson pale, along with a handful of seasonal and harvest beers. Their Blue Reserve is hopped entirely from their own Cascade hop crop. The ability to grow their own stash aside, Blue Mountain can do wonderful things with a barrel too. Case in point, Dark Hollow, a big bourbon barrel aged stout that delivers big notes of whiskey and caramel. It's the kind of beer that most breweries dish out once a year, but Blue Mountain delivers Dark Hollow's goodness year round. Because they're cool like that. – Graham Averill
Washington
Georgetown Brewing Co. – Seattle, WA
Washington is a seriously tough choice to pick "underrated," given that there are so many breweries, so many good ones, and the fact that the local beer geeks know them all so well that they by and large can recognize which ones deserve praise. There does exist something of an us vs. them mentality at times between the huge beer community of Seattle and the rest of the state, and one almost feels it would be appropriate to name an underrated brewery from both the city and the rest of Washington State, but for the sake of this entry let's just pick it: Georgetown. They get the pick for a couple of reasons. As a draft-only brewery, their stuff is harder for outsiders to get, and as veterans of the beer scene since 2002, it's been a long time since they could qualify for a really hyped release. In a city of 50-plus breweries, though, Georgetown has truly stood the test of time. It would have been so easy for the massive wave of late 2000s-2010s brewery openings to simply move people on from their classic Manny's Pale Ale, but it didn't happen. Nor does the brewery get enough national respect for all its other beers besides the iconic Manny's, especially its yearly forays into fresh-hop pales and IPAs. You may never be able to bring a bottle of this stuff home to the East Coast, but it's always one of the first beers you should drink when you arrive. – Jim Vorel
Washington DC
Denizens Brewing Co. – Silver Spring, MD (and Right Proper Brewing, DC)
The brewery scene in the Washington DC metro area has expanded greatly over the past few years. We're lucky to have some really wonderful breweries, including one of my favorites, Right Proper Brewing. When it comes to underrated, though, I have to cheat a little and go three blocks outside of DC proper for Denizens Brewing Co. in Silver Spring, MD. In addition to their solid regular lineup, which includes the South Side Rye IPA and Born Bohemian Czech-style pilsner, Denizens a robust sour program that includes their Blanc Yeah! Saison and others. The brewery made a splash in 2015, hosting their first annual Make it Funky Festival, featuring (in addition to their own), sours from almost 20 breweries, largely local. It is a must-attend for the lovers of all things funk and sour. Next time you're in DC, consider taking the red line a bit further north than usual to hit up Denizens—as one of my girlfriends put it, you can throw a rock from their fantastic (dog friendly) beer garden and have it land in the District. – Paige Deckert
West Virginia
Mountain State Brewing Company – Thomas, WV
I'm not going to sit here and say West Virginia is known for its craft beer—it's not. The state has a hell of a reputation for moonshine (a reputation that I'm happy to vouch for personally) but the Mountain State has been a little slow on the draw in regards to beer. Except for Mountain State Brewing, which has been whipping up solid beer in the tiny town of Thomas (population 568) since 2005. The brewery's flagship is Almost Heaven, an amber ale that could rival the likes of Fat Tire in terms of sheer drinkability. This is the perfect gateway beer. There's nothing precious about this brewery or its beer; their flagships are straightforward but well executed, and if you visit the taproom, you sit on sawhorses and drink from mason jars. But you have to admire the tenacity and self sufficiency behind the operation. The two founding brothers built the brewery with their own two hands. Now they're growing their own hops and milling their own grain. And they've turned this DIY brewery into a mini empire, with outposts in Morgantown, W.Va. and Deep Creek, Maryland. Mountain State is now the largest brewery in the state, and one of the oldest. And it's only getting better; they're canning now and an expansion that will triple their production is almost done. Sing it with me now, "West Virginia, mountain mama…" – Graham Averill
Wisconsin
Capital Brewing – Middleton, WI
There are a lot of great choices for superlative, underrated breweries in Wisconsin, from the barrel-aging wizards at Central Waters to the generally solid but unheralded Tyranena Brewing Co., but Capital truly deserves more accolades than they receive. In their case, the brewery's German-inspired, lager-heavy portfolio is a major factor—we're talking about styles here that simply don't generate a lot of attention from beer geeks or beer media. There isn't a U.S.-made kolsch or oktoberfest lager anywhere that qualifies for "whale" status, but these are beautiful, historically accurate beer styles, and Capital handles them all immaculately, and has been doing so for more than 30 years. You can feel the love for these styles looking over the lineup—multiple doppelbocks, maibocks, Vienna lagers, Octoberfest lagers and traditional wheat beers that are all cleanly, subtly executed. In recent years, the brewery has made more of an effort to modernize and "Americanize" its lineup by adding some more hop-forward beer, but if you visit Capital, you should treat yourself by sticking to what they do best—perfectly executed versions of classic German styles. In a fair world, that would be worthy of beer geek hype. – Jim Vorel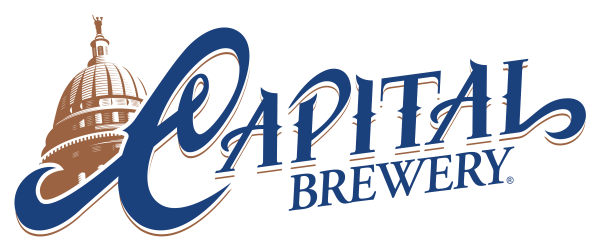 Wyoming
Wind River Brewing Co. – Pinedale, WY
Wyoming is a state with a decent number of small breweries, but few big urban centers. Of those, a few such as Snake River Brewing and especially Melvin Brewing have made waves on a national level, but given that this is "underrated," we're thinking significantly smaller. Wind River Brewing, previously under the name Bottoms Up Brewing, is just one of those small-town breweries that happens to make excellent beer. The house oatmeal stout alone won medals at the Denver International Beer Competition three years in a row, from 2012-2014, and the brewery racked up four more medals in 2015 at the same competition. When you're getting recognition there, and at the World Beer Cup at the same time, then you know you're doing something right. It's not going to be the easiest beer to acquire, but if you're ever driving the long drive through Wyoming, consider swinging out of your way for beer and dinner at Wind River Brewing. – Jim Vorel
---
Jim Vorel is Paste's resident craft beer obsessive. You can follow him on Twitter for more #beertweets.