By the beginning of July, the total number of U.S. breweries had reached a staggering 3,040 according to the Brewers Association. To put this number in context, it's the first time that the number of breweries in the country has exceeded 3,000 since the 1870s—and at that time, almost all of the breweries in question were small, neighborhood affairs producing only a handful of barrels per year. Put simply, there was nothing similar to the likes of Boston Beer Company, New Belgium or Sierra Nevada. These were entirely provincial businesses.
Among the thousand or more breweries to open in just the last few years, there are obviously some stand-outs who are doing exemplary work. In particular, here are five still-young craft brewers who are still small in distribution but making waves in terms of their creativity and critical acclaim.
Perennial Artisan Ales
St. Louis, MO.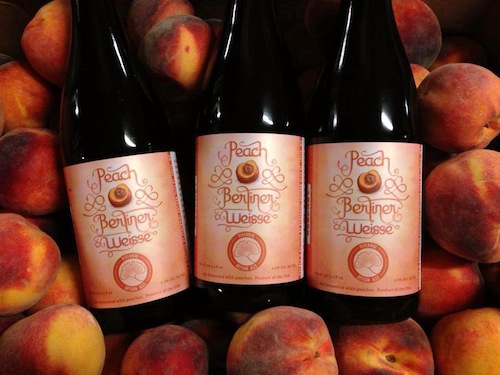 St. Louis took a little while to arrive on the national craft beer scene, but around 2010 the city most famous for Budweiser underwent quite the little renaissance. These new breweries included both the traditional and the experimental, and Perennial exemplifies the latter. Created by a scion of Goose Island Beer Co.'s Belgian and barrel-aging programs, it picked up right where the Chicago brewery left off, with a portfolio of quirky Belgian ales, American strong ales and barrel-aged sour brews. They remain leading innovators in St. Louis' brewing scene today.
Among the brewery's specialties: Barry Rye, an imperial dark rye with Midwest blackberries; Fantastic Voyage, an imperial milk stout with coconut; and the incredible Abraxas, a massive "imperial Mexican chocolate stout" with ancho chiles, vanilla, cacao nibs and cinnamon sticks. It tastes like the alcoholic version of a brown sugar and cinnamon Pop-Tart, and I mean that in the best way possible.
Crooked Stave Artisan Beer Project
Denver, Colo.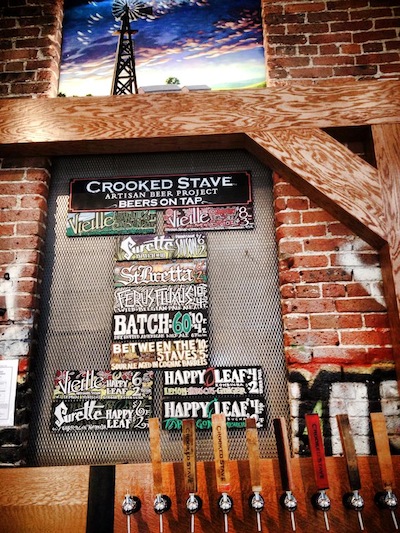 There's no denying that sour/tart beer is ascendant in 2014, an ascension that has been in the works for the last few years. As such, it would seem that Crooked Stave made the right decision when they opened in 2011 and decided to focus explicitly on the sour side of things. A few years later, this brewery has really come into its own, and practically everything they make has drawn rave reviews, from the very traditional farmhouse saisons to multitudes of barrel-aged sours and American wild ales aged in the brewery's large, oak foudres.
More than almost any others, these guys are showing the versatility and dynamic range of souring bacteria such as brettanomyces by brewing beer styles with brett that are not typically soured. Baltic porter? Make it a sour. American pale ale? Inoculate that thing with brett and tart it up. Especially delicious is the "St. Bretta" series of soured witbiers, each made with different fruit additives. If sours are indeed the current craft beer zeitgeist, then a brewery like Crooked Stave is one of the standard-bearers.
Prairie Artisan Ales
Krebs, OK.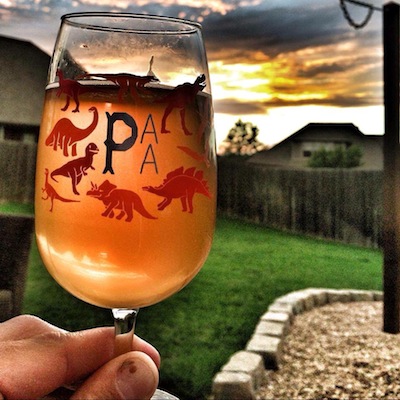 As weird as it sounds, the 2,000-person rural town of Krebs, Oklahoma is now home to one of the country's best young breweries. Prairie Artisan Ales is a revelation in much the same way that the extremely popular Hill Farmstead is, without quite as much hype and number of pilgrimages—yet, anyway. There's just something about this place—they display a mastery of complex, subtle Belgian and European styles that belies the fact that they've only been around since 2012.
Everything they make is just way more sophisticated than one would expect, from the humble "Birra" farmhouse ale to "American Style," their soured IPA. Several of their beers, such as Prairie Hop, 'Merica and especially the big imperial stout called Bomb! have already been anointed as world-class entries and highly sought-after brews by the craft beer literati. Whether they ultimately will live up to their own hype remains to be seen, but few breweries in the country have had this kind of immediate impact in the last two years.
NoDa Brewing Co.
Charlotte, NC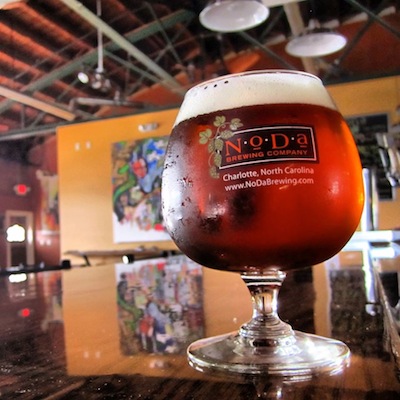 As far as ways to get your young brewery noticed, winning gold in the category of American IPA at the World Beer Cup is a fairly solid way to go about it. I mean, it's only the single most competitive category, after all. But that's the feat NoDa Brewing Co. pulled off in 2014 with their flagship IPA, Hop, Drop 'n Roll. And suffice to say, the attention that followed was an exponential expansion in the brewery's business.
It would be unfair to simply label these guys as one-hit wonders, though. This is a brewery that has, since its opening in 2011, proven its commitment to new and interesting products, especially through its "NoDables" campaign. The gist is as follows: Every single week, the brewery releases a new, taproom-exclusive beer that they've never made before, and then they never repeat it again. They've been doing this every single week since 2011, for more than 30 weeks in total. That means roughly 132 unique brews that the business has produced, with no intention to make any of them ever again. That's what a commitment to innovation and creativity looks like.
Solemn Oath Brewing
Naperville, Ill.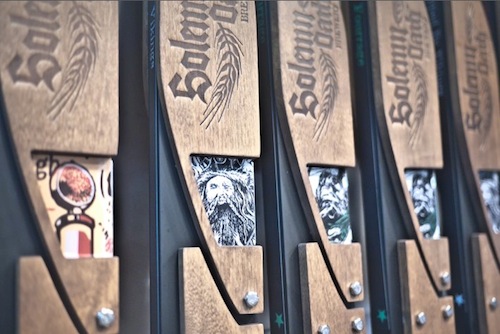 One could consider Solemn Oath an offshoot of Chicago's ongoing craft beer boom, one of the second-wave brewers getting themselves established in the relative comfort of the suburbs. There's nothing comfortable or safe about their beer list, though—in fact, the website makes it clear that their intention will never be to stuff "our IPA down your throat." Instead, Solemn Oath refrains from flagships or regularly produced beers, sticking to experimentation with the occasional returning brew dictated by popular demand.
As it turns out, most of these beers are on the wild side, whether they're Belgian inspired or burly and barrel-aged. They're all uniformly solid, however, from the Butterfly Flashmob Belgian IPA to the fancifully named "Goth Syrup," a black ale with coffee. All in all, they've produced more than 80 different beers since opening in mid-2012, and one gets the sense that they're still just barely getting on their feet, with a huge expansion already planned for later this year. Given more extensive resources, there's no telling what a brewery like Solemn Oath might achieve.