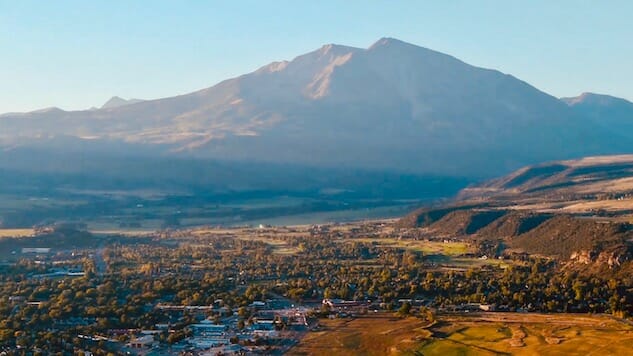 If toney Aspen and rough-and-tumble Crested Butte sit at opposite ends of the Colorado mountain town personality spectrum, Carbondale hovers somewhere in the middle. Unlike those two resort towns, which boast easy access to world-class ski resorts, the closes skiing to Carbondale sits 30 minutes to the southeast (at Aspen and Snowmass resorts). Not exactly ski-in, ski-out. But what Carbondale lacks for convenience it more than makes up for in vibe; Carbondale offers a chill refuge from all the Aspen fur-and-Champagne tourist hordes. It's a town buoyed by a thriving artistic, cultural, and food-and-bev scene that thrives in the winter but really explodes as the seasons shift towards the region's low-humidity spring and summer. Like right about now.
Though the Ute Indians pre-dated any occupants in the Carbondale area, which sits at the confluence of the Roaring Fork and Crystal rivers, its first settlers were a group of 12 families who came to farm the land to supply food for the area's silver miners. That salt-of-the-earth pedigree still stands today, with a dedicated crew of young farmers that take full advantage of the opulent landscape, including one rancher who tends to a herd of water buffalo—complete with a portable milking parlor powered by solar panels and crafted out of an old cattle insemination trailer that he uses to milk his herd in the field.
Carbondale's close relationship to its farming community can perhaps be witnessed by visiting The Way Home, a cozy restaurant occupying a turn-of-the-century house on the town's main drag. The establishment was founded by Kade Gianinetti, a five-generation Carbondaler who still works on the nearby family farm. Flip Wise mans the kitchen, tapping into the vast array of ingredients throughout the Roaring Fork Valley to create simple, inventive dishes that hover somewhere between American and South Italian, along with inventive detours like kimchi and rice dish served with prawns, cashew, and burnt garlic ponzu. In addition to the cozy dining room, the restaurant also has a small bar, serving cocktails, wine, and a solid selection of local beers.
If it's on tap—at The Way Home or elsewhere—go for anything from Outer Range, a small brewery out of Frisco that's making some of the state's best hazy IPAs. But the Flip IPA—named in honor of the chef—from Carbondale's own Roaring Fork Beer Company makes for a solid fallback. The brewery's main production facility lies in the nearby business park, but you can sample all their on-offer beers by dropping in on Batch, also on Main Street, which serves as RFB's official tasting room. This outpost sits close to Carbondale Brew Works, another Carbondale microbrewery and restaurant.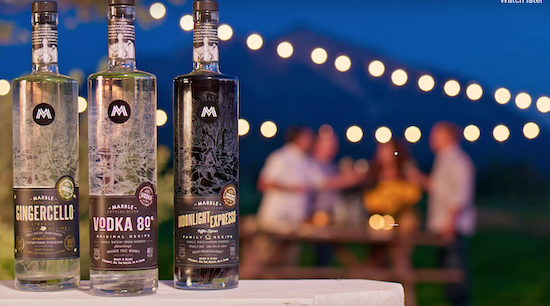 Just down the street lies Marble Distilling, which offers lodging in one of five hip guest rooms in their Distillery Inn. But the real draw is definitely the expansive bar/tasting room. The company was co-founded by Carey Shanks and head distiller Connie Baker, another example of how women have become pioneers in the distilling industry. As is the trend in Carbondale, all the ingredients are source locally, and the spent mash heads to local farms for the animals. Baker decided to use marble—sourced from the mines of Marble, Colorado (the same marble used in the Lincoln Memorial) as the primary filtering agent for the water, which is pulled from the Crystal City headwaters before distilling in old-fashioned copper stills. The spirits on offer cover the gamut, including vodka, their first release of bourbon and rye, and gin—sold only in Carbondale. They also created quite a trend in town with their Moonlight Expresso, a coffee liquor that makes for a perfectly dangerous espresso martini. You can also drink in the spring season by opting for a Gingercello aperitif, which uses fresh-cut ginger and lemon zest to deliver a spicy play on the traditional Lemoncello. And while you can sample their spirits at the new tasting room at the Hyatt Regency in Aspen, the Carbondale original—complete with a bar cut from a nine-ton block of Yule Quarry Marble—offers a perfect window into the town's quirky personality, complete with live music, comedy, trivia, and karaoke alongside a batch of original cocktails.
Colorado's aptly-praised outdoor rec lies just a few footsteps from Main Street, as reinforced by the near-ubiquitous views of 12,953-foot Mt. Sopris and the rest of the Rocky Mountains that dominate the horizon. Hiking, biking, fishing, and all the other Colorado requisites are met here. But its dedication to its quirky cultural personality really sets Carbondale apart, and in no other place can this be experienced than at the True Nature Healing Arts.
This sprawling facility sits at the foot of Mt. Sopris, a hidden gem in an otherwise unassuming stretch of buildings and warehouses close to Main Street, adjacent to the Rio Grande bike trail, which connects Aspen to Glenwood Springs. Co-founders Deva and Eaden Shantay chose Carbondale as the home of True Nature because of the region's inherent beauty and proximity to both nature and the creativity of the town residents—the farmers, ranchers, artisans, and business leaders—who appreciate the land. The two-story main building includes a collage of antiques sourced from the East, things like elegantly carved doors, twinkling Moroccan lanterns, and tapestries that evoke a calm, meditative atmosphere. They host daily classes in yoga, movement, and meditation, with a socially conscious gift boutique and an organic café on the ground floor. Elsewhere within the facility you'll find a full-service spa focused on nourishing treatments, a Peace Garden with a reflexology path, a labyrinth, and a Zen garden, all anchored around a stunning kiva that can host events of up to 100 people.
Carbondale qualifies as one of the five districts on the Creative Corridor, which stretches south to Ridgeway and as far east as the town of Salida—cumulatively offering 28 music festivals, 10 art centers, and 13 film festivals, just for starters. But visit Carbondale on the first Friday of the month, when Main Street transforms into a pedestrian market populated by local farmers and artists, and you may not want to venture further than Main Street for the duration of your stay.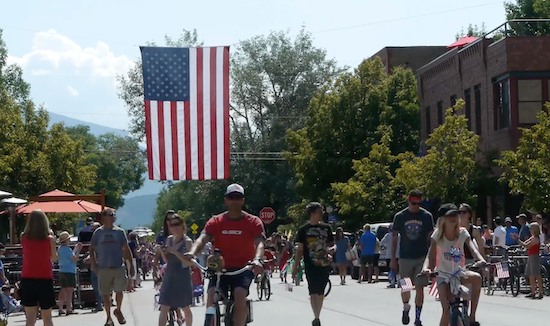 Then again, the King of Convenience breakfast sandwich served at Silo may be reason enough to move to Carbondale. Run by chef Lacy Hughes (who also manages the front of house at The Way Home), that egg sandwich (preferably served with locally-sourced sausage) is the prototypical breakfast sandwich, and is on offer all day alongside coffee and espresso drinks, a curated list of local beers, and a full lunch menu of farm-to-table food.
Dubbing Carbondale Colorado's best-kept secret would be weak travel-writing cliché, and indeed outlets like National Geographic Adventure and Men's Journal have already dubbed the region one of the best places to live and play for those who love the outdoors. Naturally, sky-rocketing real estate prices bear this out, and lodging can be tricky (The Way Home has a few guest rooms on their second floor, and there are those handful of rooms at Marble's Distillery Inn, both of which offer easy respite after a big meal or a flight of spirit tasting). But what the town may lack in chain hotel convenience is overshadowed by the authenticity—in the food and drinks as well as in the people—that's on display once you've arrived.
Suddenly driving 30 miles to Aspen feels like a bridge too far from your new home base.
Just keep your eye out for a wandering water buffalo.