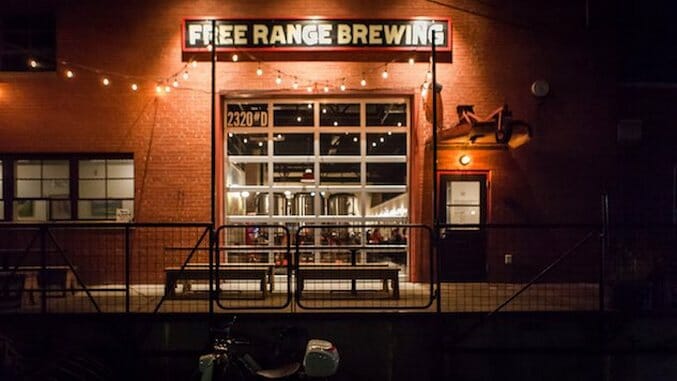 While Charlotte, North Carolina is cultivating a booming beer scene, one wouldn't think to visit the city for their boundary-pushing bars. But we say, why not? It is one of the fastest growing cities in the country. It makes sense that their spirits scene would be maturing just as impressively as the beer.
If you're looking for a drink in an unconventional atmosphere or a bartender who goes above and beyond their job description, head to any of these seven innovative drinking institutions in the Queen City.
Beer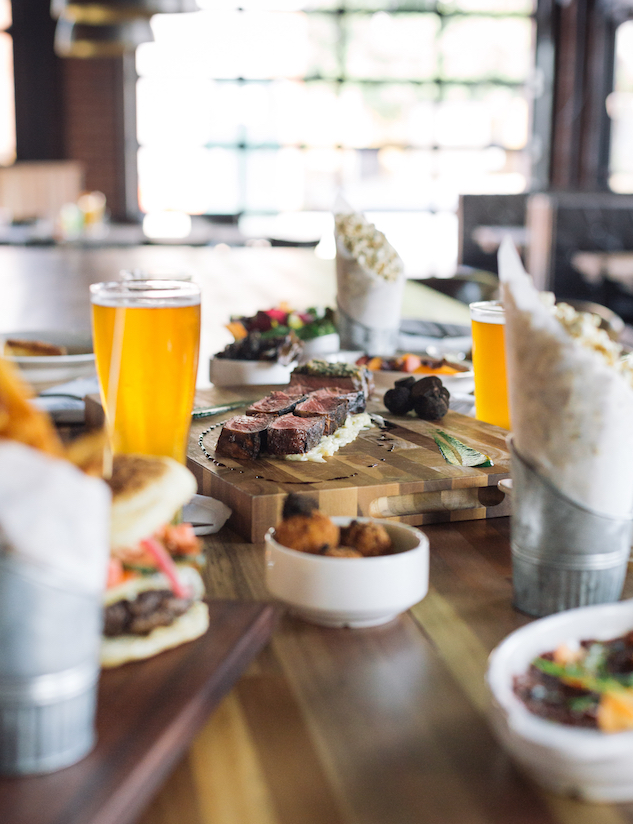 What began simply as a father-in-law's brewing hobby has now evolved into what can best be described as an endeavor greater than the sum of its parts. The Suffolk Punch, owned by the brewer's son-in-law and his childhood friend, is a hybrid drinking and dining destination featuring a tap house with over 48 offerings; a craft coffee, tea and cocktail bar; and a restaurant serving up sustainably sourced breakfast, lunch and dinner. Hyde Brewing will be operating from within the space, so The Suffolk Punch will have exclusive access to their beer, while also serving others. Additionally, the building features a climate controlled fermentation lab focused on applied zymology so that The Suffolk Punch's kitchen and Hyde's brewing team can formulate produce preservation recipes and cultivate specialty yeast strains for proprietary use in the brewing, cooking and roasting processes. That's what we call overachieving.
Opening on Labor Day, Resident Culture is looking to bring the funk and haze to Charlotte's blossoming craft beer scene. Having just left the finance world, co-owner Phil McLamb teamed-up with his longtime friend Slates Snider to build Resident Culture. Once the brewery was in place, McLamb and Snider went on to add the third key employee to their trio, Chris Tropeano, their head brewer who had been working at the iconic Russian River Brewery the previous two years under the famous Vinnie Cilurzo.
Each bringing a key component to the table, the three are looking to provide Charlotte with something unique, starting with the city's first ever coolship, a vessel used to create spontaneously fermented beer. "It's probably what I'm most excited about to be honest," says Tropeano, who will use the coolship to develop a variety of unorthodox brews. With a beer portfolio that will also include unfiltered hoppy brews, sours and a barrel-program featuring mostly mixed fermentation brews with a few stouts mixed in, Resident Culture is looking to raise the bar for craft beer in Charlotte.
While the world was busy geeking out over the farm-to-table scene, brothers Jeff and Jason Alexander (not of Seinfeld fame) were busy trying to figure out farm-to-tap. Which they have, and the end product is Free Range Brewing. Their rotating beers frequently feature local ingredients, whether it be from a nearby farm or local delicacy, like their Susie Tea'd Off, which features hibiscus and tangerine peel; or their She May, a Belgian strong ale with honey.
Cocktails
If you've ever been to Charlotte, you've heard of the Punch Room, on the 15th floor of the Ritz Carlton. Led by mixologist Bob Peters, the Punch Room takes cocktails seriously. Their menu features a selection of handcrafted cocktails and specialty punches with an emphasis on small-batch spirits and local fruits, herbs and vegetables. Can't decide between the Fiesta Punch, the Boiler Mule or the Ghost in the Graveyard? Mosey on up to the bar and Peters, or whoever is manning it at the time, will give you the equivalent of a What Drink Are You? quiz and whip you up something custom on the spot that caters to your taste buds.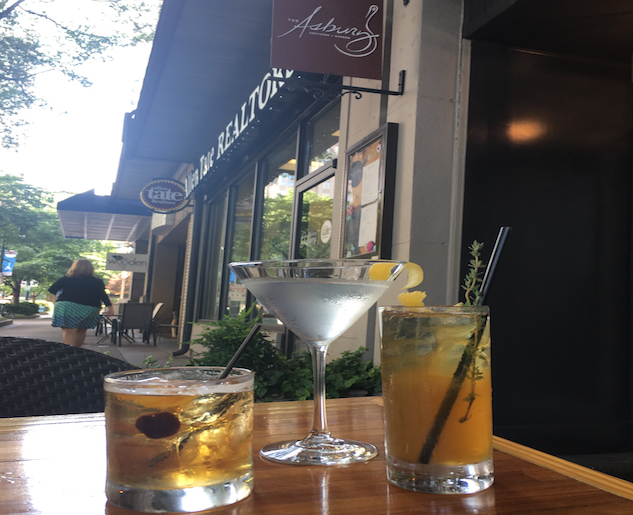 Want the personal and craft experience without the crowds or the Ritz-y prices? Stay grounded and make your way to The Asbury, another hotel restaurant—although it doesn't look it at first glance as it has its own street entrance and isn't hotel-y at all. Borrowing the Dunhill Hotel's lobby bar (right outside the restaurant) mixologist, The Asbury's drink menu features creative libations like the Ghost Cider—Dalmore 12Y, spiced syrup, orange and lemon. Don't be surprised if there's a new drink when you're there; the bartender frequently plays around during the day to come up with a new cocktail for feature that evening. And if nothing on the menu calls to you, they will whip something up based on your flavor and alcohol preferences.
Wine
Corkbuzz Restaurant and Wine Studio in South Park opened sister concept, The Cellar @ Corkbuzz, earlier this year directly next door. A self proclaimed "casual wine bar offering with a separate small plates menu and wine retail," The Cellar is much more than that. "In addition to a great wine retail selection with an expert staff, we're offering wine profiles to help guests better understand and articulate their wine preferences," said Corkbuzz Owner and Master Sommelier Laura Maniec in a press release. "The exercise, that takes about 45 minutes and costs $25, arms you with a wine cheat sheet that will prove handy in restaurant ordering and retail purchasing situations." So, while they have a traditional wine list with familiar names like chardonnay, Chenin Blanc, Syrah and Tempranillo, to some people, those names aren't actually so familiar. Which is when the wine profiling comes in handy. It helps patrons look past the label and appreciate what's on the inside.
If you know your wine, or you do now thanks to Corkbuzz's wine profile assistance, head on over to Assorted Table Wine Shoppe. This spot offers an ever-increasing selection of quality, unique fine wines ranging from $5 to over $1000. What really makes this place different, though, is the effort the owner gives and the lengths he travels to find the wine. The end result is an offering of quality new world and Old World wines from far-off regions like Idaho, New Mexico, Lebanon,, Macedonia, Hungry, Uruguay, Croatia, Slovenia, Israel and Corsica. Of course, he's got the local NC wines on hand as well.