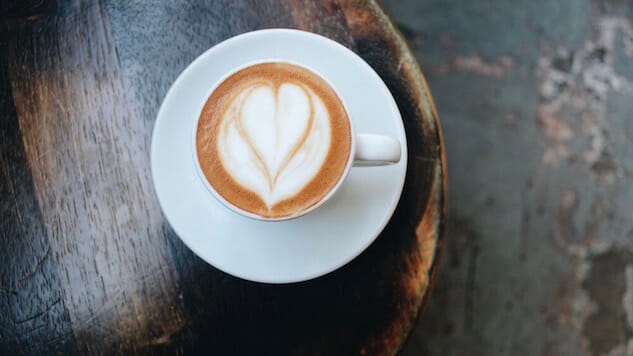 Portland's Coava Coffee Roasters has gained a reputation as a local favorite around town, and even launched into the national scene when their coffee shop featured on Jerry Seinfeld's endearing series Comedians in Cars Getting Coffee. During the episode, Seinfeld took Portlandia star Fred Armisen to this quintessentially Portland café for a little coffee talk.
How good is their coffee? Really, really good. Coava's sustainably grown coffees come from Latin America and Africa and are produced and processed with care.
Whether you visit their two locations in Portland, or buy beans online, here are five of the best Coava coffees to check out.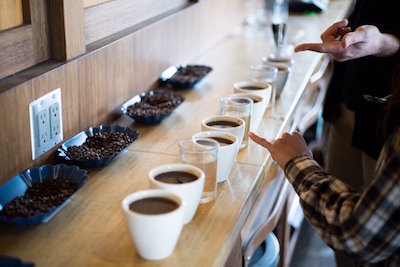 Santa Luzia, Brazil
This delightful coffee comes from producer Jose Maria de Oliveira from Minas Gerais, whose coffee farm sits at an altitude of 1200 meters. Since altitude, terrain, and type of processing (in this case, pulped natural) all affect the taste of the bean, Coava provides the facts on every bag and the full backstory on their website.
This freshly roasted coffee is both flavorful and aromatic. It's balanced and yet complex, with flavors of chocolate, a little nut and a hint of caramel all intermingling. The Santa Luzia is perfect for after dinner or as a morning cup, but this is not a typical workhorse coffee. Stop. Smell. Sip. Enjoy.
---
El Ishco, El Salvador
From the Pacas Family in Lomas de San Marcelino (1410m – 1600m) comes a tasty coffee with notes of brown sugar, syrup and citrus fruit. Not too sweet and not too sour, it's very enjoyable as a morning cup or an afternoon jolt. El Ischo makes a great cup of drip coffee and a balanced espresso shot as well.
---
Finca Las Terrazas, Guatemala
This hearty coffee contains a mix of three varietals (San Ramon, Bourbon and Caturra). Produced by Renaldo Ovalle Vides in La Libertad in Huehuetenango (1700m – 2100m), it has a fruity and floral aroma with a hint of spice, and a taste that leans more towards fruit highlighted with light chocolate notes. It has medium acidity and can seem pretty mellow. I found it almost slightly tea-like and delicate while still having some weight to it. Good for any time of day.
---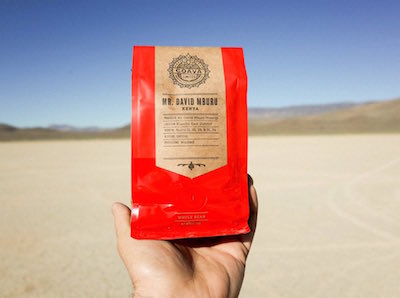 Mr. David Mburu, Kenya
Produced by Mr. David Mburu Mwangi from the Kiambu East District (1900m), this coffee is robust with notes of brown sugar, caramel and a bit of nuttiness.
"Expect the coffee to display flavor notes of cocoa nibs, rhubarb, and honeyed graham cracker," the description states. While I can't personally identify the flavor of rhubarb, graham crackers I could see. If you like your coffee bold, you will find this one very satisfying.
---
Kilenso, Ethiopia
Grown in Borena Hagermariam (1750m – 1800m), this coffee was produced by the Kilenso Mokonissa Co-op. When I opened the bag, I breathed in the rich smell and it brought a smile to my face early in the morning. The coffee smells edible, like chocolate and nuts, and the taste is little bit tangy. Overall, its full-bodied flavor mixes sweetness and fruitiness. Great for making drip coffee and an exciting espresso.
---