We can't all be lucky enough to travel to New Orleans for Mardi Gras. But that doesn't mean we can't celebrate wherever we are. Bring Bourbon Street into your living room with these delicious Mardi Gras cocktails. Featured in this list are local favorites, from original cocktails from the famous Sazerac bar to the boozy Snowballs at Plum Street. Drink up, and laissez les bons temps rouler!
Vive Le Roi!
"Long Live the King!"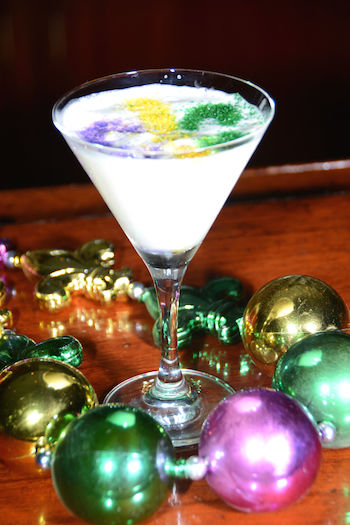 Courtesy of The Sazerac Bar and the Fountain Lounge in The Roosevelt New Orleans
Ingredients
½ oz. Chambord
½ oz. Grand Marnier
3 dashes Orange Bitters,
3 oz. Marquis de la Tour
Garnish with Orange Twist
Directions: Combine all ingredients into a flute, stir, and drink it.
Vive la Reine!
"Long Live the Queen!"


Courtesy of The Sazerac Bar and the Fountain Lounge in The Roosevelt New Orleans
Ingredients
1 ½ oz. Fireball Cinnamon Whiskey
1 dash Vanilla Extract
½ oz. Light Crème de Cacao
2 oz. Cream
Directions: Combine all ingredients into a mixing glass, add ice, shake, and strain into a chilled cocktail glass. Garnish with purple, green and gold sugar.
Mardi Gras Sidecar
Guaranteed to cause a stir!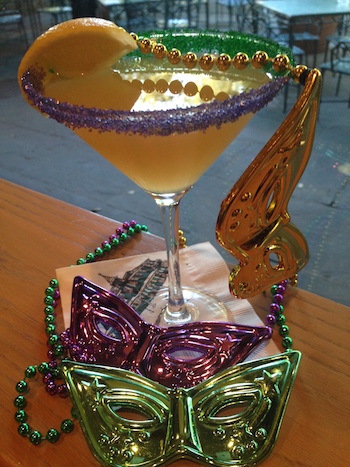 Courtesy of Bar Chef Ferrel Dugas, Commander's Palace, New Orleans
Ingredients (makes one cocktail)
2 tablespoons superfine sugar – we used purple and green that you can find at party stores
1 lemon wedge
2 ounces domestic brandy
1 ounce Cointreau
1/2 ounce fresh lemon juice
1 lemon twist
Directions: Place the sugars in 2 shallow dishes or saucers. Wet half of the inside and outside rims of the glass with the lemon wedge and discard the wedge. Dip the rims into the sugar. Fill the glass with ice and set aside. In a cocktail shaker with ice, combine the brandy, Cointreau, and lemon juice and shake vigorously. Twist the lemon peel into the prepared glass and strain the cocktail over it. Serve immediately.
Ring of Fire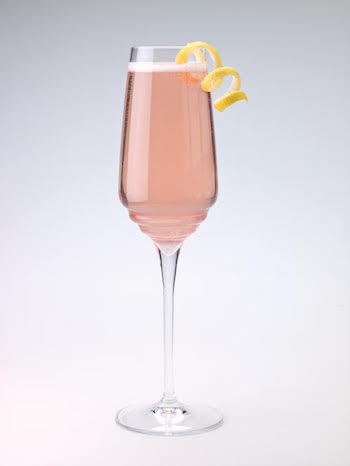 Courtesy of TAAKA Vodka
Ingredients
1.25 oz. TAAKA King Cake Vodka
0.75 oz. Lemon Juice
0.5 oz. Simple Syrup
3 dash Peychauds Bitters
Champagne
Directions: Shake above ingredients with ice. Strain into a coupe or martini glass. Top with Champagne. Garnish with a lemon twist
King Cake Snowball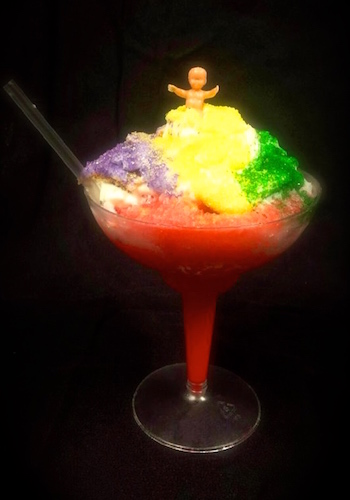 Courtesy of Plum Street Snowballs
Ingredients
2 oz. King Cake Vodka
8 oz. Plum Street Snowballs Nectar Cream Flavor
Whipped Cream
Purple, green and gold sprinkles
Directions: Over shaved iced, pour King Cake Vodka and Plum Street Snowballs Nectar Cream Flavor. Add whipped cream and sprinkles to garnish.
Hurricane Recipe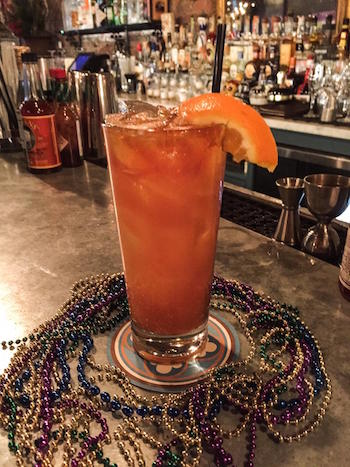 Courtesy of Beverage Director Benjamin Cramer of Bo's Restaurant, NYC
Ingredients
0.75 oz. white Rum
0.75 oz. dark rum
0.5 oz. lime juice
0.5 oz. orange juice
1 oz. passion fruit puree
0.5 oz. simple syrup
0.5 oz. house-made grenadine
Directions: Shake together and pour over ice, served in a high ball or in a punch bowl for sharing with straws. Add 0.5 oz. of Bacardi 151 Rum to be floated on top.
Garnish with an orange wheel.
King Cake Old Fashioned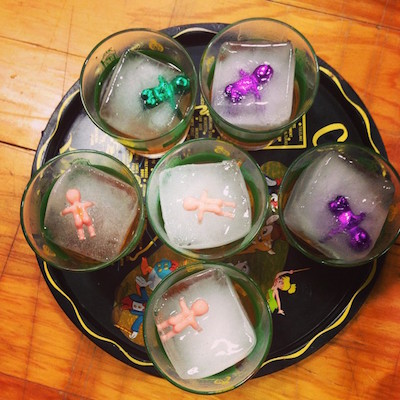 Courtesy Bar Chef Abigail Gullo, SoBou, New Orleans
Ingredients
2 oz. Rougaroux Praline Rum?bar
Spoon of cinnamon syrup?
2 dashes El Guapo Chicory-Pecan Bitters
Directions: Stir all ingredients over ice in an old fashioned glass. Garnish with a twist of orange peel.
Madina Papadopoulos is a freelance writer, author, and a regular contributor to Paste. Follow her on Twitter